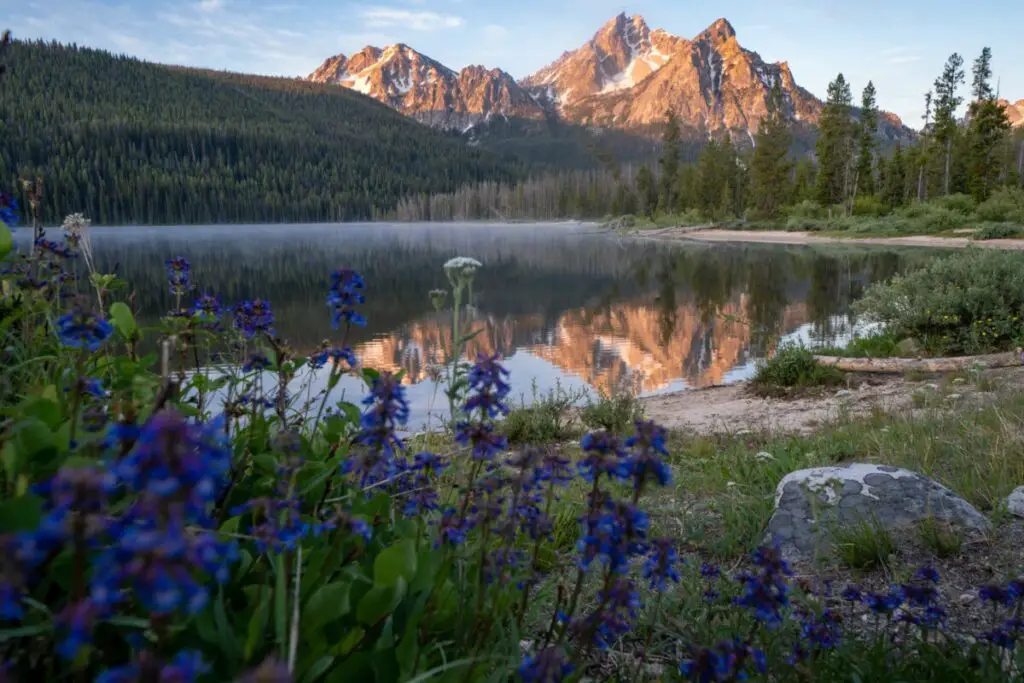 Moving to a new state is a stressful experience for anyone. There are lots of things to think about such as what is being moved, where the next location will be, and what things to be aware of in a new state.
Because Idaho and Arizona have good and bad things to offer, things like price differences, the weather, and other factors are valid things to consider when deciding between states to move to. It is important to research the new state and city that would be the best.
Moving to Idaho
Pros
1. Low Crime Rates
Idaho has one of the lowest violent and property crime rates in the United States. In fact, using data updated as of March 2022

, 72% of Idahoans have been reported to say that they feel safe within their state. Idaho is the 5th most likely state in America to feel safe

, and residents of Idaho are among the least likely to worry about violent crimes as well as be victims of said type of felonies. The population plays a huge role in how many cases of violence there are in the state of Idaho.
Idahoans are more worried about property crime than violent crime, but very few think that it's likely to happen to them. Idahoans have the fourth-lowest concern about property crime than any other state.
2. Outdoor Friendly
There are many activities to do outdoors in Idaho. There is fishing, hiking, kayaking, horseback riding, whitewater rafting, and much more to enjoy while living here. The summers in Idaho are the perfect time to engage in these types of activities.
Some popular destinations are Shoshone Falls- which is also called the "Niagara Falls of the West"- and Yellowstone National Park. There are guided tours available at all of these places, as well as at many of the rivers and lakes within the state.
Nature is fun during all the seasons as well. Whether one decides to spend their time rafting or simply relaxing and floating, riding on a river is another great way to spend a hot summer day. In the winter, many people go skiing, sledding, or snowmobiling.
3. Booming Job Market
Idaho has a booming economy. With an unemployment rate of only 2.5%, unemployment in Idaho is lower than in the majority of the United States.
Boise has the highest new job listings posted. One posting

reviewed a report

and said the following:
Boise is a fast-growing city that would be a good place to work and live in Idaho. The State of Idaho offers many job opportunities available, so to anyone who is searching for work around the area, this could be a great place to find a job.
4. Friendly People
People in Idaho are known to be very friendly. Strangers like to walk up to people and talk as a way of helping others feel welcome. This is great for families that are new to the area because they don't know very many people. The people may be far in distance, but they are almost always welcome.
5. Shorter Commute
There is low traffic on the roads during the commute to work. This can help save gas and save you a lot of time. The amount of traffic on the road depends on where one lives in Idaho, but there likely won't be too much traffic, even during rush hour.
There may be a larger distance to cover, but when commuting via freeways, a person should get better mileage and therefore take better care of their car.
Cons
6. Isolation
There is a relatively low population in Idaho, therefore, most businesses want to be independent and do their own thing. This doesn't mean being completely alone, but there will be fewer people to collaborate with when living and working here.
Many people that live in Idaho own a big property that is far away from other homes. All of this space can isolate people from being right next to each other.
This may not be true if you live within one of Idaho's more populated cities, but as we'll discuss later, housing in the city is more expensive than other housing in the state.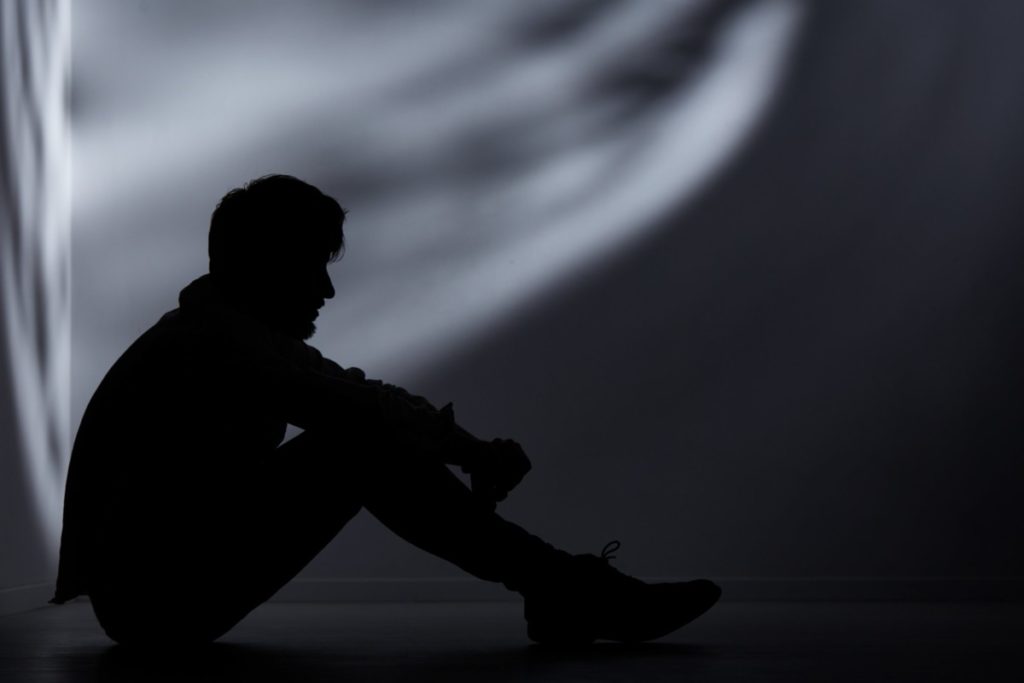 7. Lack of Diversity
Idaho has a few things for everyone, but not enough to make Idaho diverse. Most of the population is of European descent, so most activities and restaurants will be geared more towards that population, and therefore less inclusive and knowledgeable about other persons' heritage. People from other cultures won't have much of what represents their culture in Idaho, which may make it hard to feel seen or understood at times.
8. Politically Consistent
The majority of people that live in Idaho are Republican. The state of Idaho is conservative, and they elect people who fit that role. Often, stances will not consider the liberal views on things, and this could be a problem for some people. People who have opposing views to the majority population of those within Idaho will be left alone by those who have different beliefs.
Moving to Arizona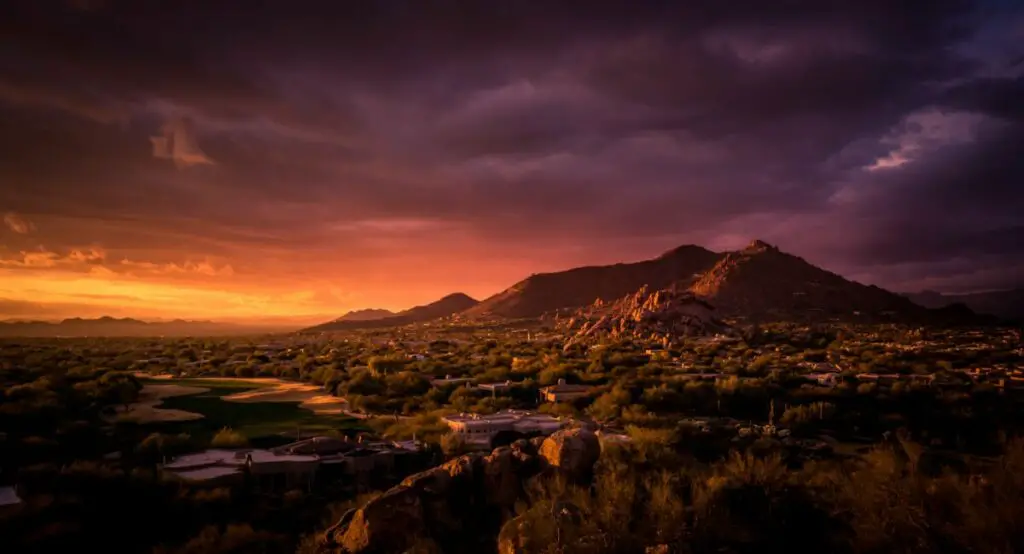 Pros
9. Strong Job Market
The job market in Arizona is great, fueled by tourism and technological advancement. There should be no problem with finding a job here. Lots of people come to Arizona to see the beautiful scenery, including the Grand Canyon. There are many other tourist areas in Arizona that help the state thrive.
The construction industry has the jobs with the highest projected job growth

at the moment (carpenters), followed by manufacturing and transportation and warehousing (industrial truck and tractor operators), and professional and technical services (statisticians).
10. Low Crime Rate
Arizona's rate of crime is much lower than other states in the U.S., as only every 5 in 1,000 people have reported crimes. Low crime rates are a good thing, especially when looking for a family-friendly place to live.
A person should do further research into the city that they are considering to make sure the crime rate there is similar enough to the state average before moving there. According to Neighborhood Scout

, the ten safest cities in Arizona are the following:
Tonopah
Arlington
Dateland
Colorado City
Littlefield
Pinedale-Clay Springs
Oracle
Florence
Vail
Clifton.
On the other hand, the crime rate isn't so different from the national average, and 49% of Arizona residents are concerned on a daily basis that they might be the victim of a crime- specifically property crimes.
11. Low Cost of Living
Even with the economy's prices of housing rising, Arizona's homes are cheaper than in most other states around the Country. The major cities in Arizona also stay within the normal range of housing prices. Up Nest

states that,
$225,500 is about $8,000 less than the national average.
Buying a home in Arizona should be significantly less of a problem compared to elsewhere.
This is an advantage Arizona has over Idaho, and some data indicate that the average cost for a home in Idaho is $263,900. That's about $30,000 over the national average.
When comparing Arizona to prices in Idaho, if one does not already have a home with equity built up, Idaho can be a difficult place to become a homeowner. Prices in Idaho cities are even higher. In 2020, the median price in Ada County, Idaho soared to $454,000. Ada County includes

Boise and Meridian, the two largest cities in Idaho.
Arizona's housing market is much more affordable than Idaho's- something for a mover to consider.
12. Weather Effects on Health Improvements
Health Issues are damaging and need proper treatment. Amazingly, the climate in Arizona helps people combat issues with lung, joint, and many other chronic illnesses.
People suffering from osteoarthritis will especially enjoy the more desert places in Arizona

, where the low humidity, combined with having only the desert seasons of winter and summer, creates an environment that is easy to adapt to. With fewer atmospheric changes to deal with, painful episodes of arthritis will also be few and far between.
Arizona is known for its cleaner air, with significantly less pollution. The lack of moisture in the air and heat temperature helps people to stay healthy year-round when living in Arizona.
13. Cultural Diversity
Arizona is close to Mexico and is populated and enriched by many Latin cultures. Arizona is also land where 22 different Indigenous tribes call home. The influence of these cultural traditions is evident in architecture, food, and art portrayed within the state.
Not only is Arizona culturally diverse, but the ages of people here are more diverse as well. There is a wide range of ages in Arizona that can help many people to connect with people who are close to them in age, which makes it easier to establish relationships. The older population is large in Arizona caused by the nice weather in the winter. Many "snowbirds" will migrate to Arizona during the fall months temporarily.
Cons
14. Heat
The heat in Arizona can be nasty in the summer. Temperatures often can get up to 120 degrees Fahrenheit. The hottest months of the year start in June and can last all the way until October. Rarely do Arizona temperatures go lower than 100 degrees Fahrenheit during the summer months.
In the summer, the mornings and evenings aren't much cooler than the daytime temperatures. Any outdoor activities need to involve swimming, and indoor activities are a staple during the summer.
The winter, on the other hand, leaves many things to do outside. Many will go hiking and biking during the winter months because they won't get overheated quickly.
15. Lack of Public Transportation
In Arizona, it is hard to get around anywhere within walking distance. Most people who go to work have to drive in order to get places. There is a large gap between neighborhoods and cities that makes it hard for people to get from any checkpoint without some form of transportation- not to mention the scorching heat that makes it dangerous to walk for long stretches by one's self.
Depending on how close work is to home, some people may be able to walk or take the bus, but most people have to rely on their own form of transportation to get to work.
16. Bad Traffic
The traffic in Arizona when commuting to work is no joke. Lots of people living in Arizona work in Phoenix, and the freeway traffic is unbearable in the mornings and evenings. Bad traffic can significantly affect a person's entire daily routine. While holding a job, someone may need to choose a living space that is close by to where they work or plan to leave extra early to make the commute and arrive on time.
Driving later in the day if you want to try and avoid traffic.
Phoenix is the 25th most congested city in the U.S

., and it's the 63rd most congested city in the world. So if planning to live in Phoenix, don't expect to get anywhere fast, and be prepared to sit waiting in the car for long stretches of time.
17. Monsoon Season
Monsoon season

goes from June through September in Arizona. During this time, there are many heavy rainstorms with dust flying in the air. These storms don't happen year-round, but it's important to know that they happen during the year and can be quite dangerous.
Arizona is a desert and therefore is a dry state. Its dirt is not very absorbent, so when monsoons come its way, floods happen. The water also adds humidity to the air. As winds come, dirt gets picked up and can reduce visibility.
These storms make it hard for people to drive. People are left with no options but to pull over and turn their hazard lights on so others can see where the car is on the road. Traffic accidents happen every year during monsoon season.
Related Topics:
If you like the article above, here are some other similar articles you should check out!
13 Best Family Neighborhoods in Caldwell, Idaho

17 Reasons Not to Move to Nampa, Idaho

17 Reasons Not to Move to Scottsdale, Arizona