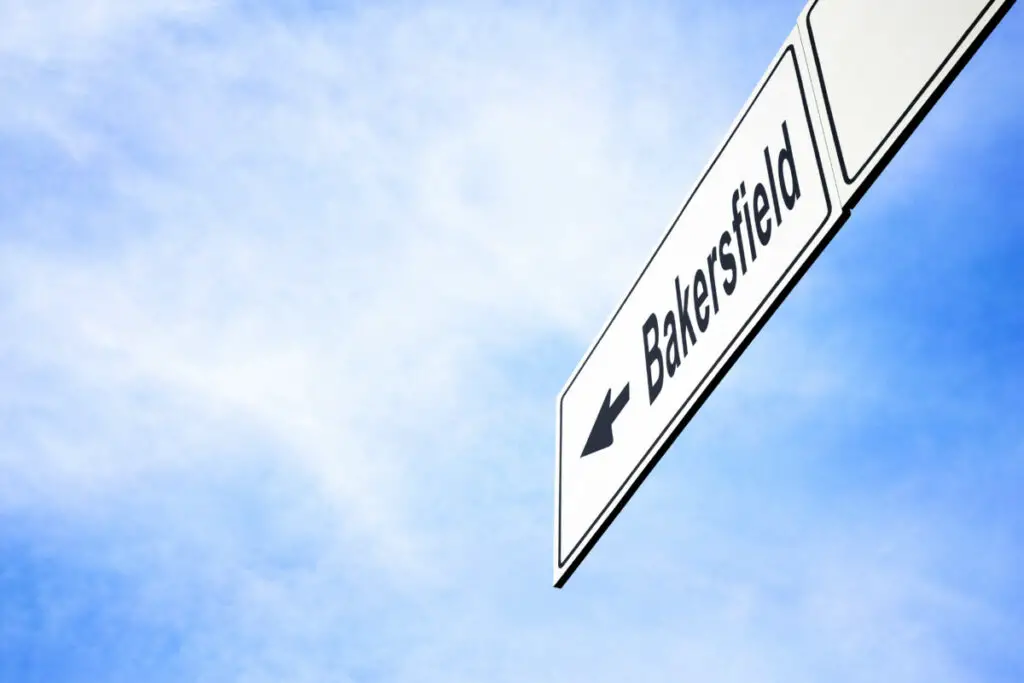 Are you looking to move to Bakersfield, California? If so, then you have come to the right place. We have done the research and know all of the reasons you should move to Bakersfield.
Keep reading to find out more!
1. Cost of Living is Low
Bakersfield has a lower cost of living and relatively low taxes compared to other cities and locations in California! Housing expenses are in fact 11% lower than national averages, so paired with better job opportunities, Bakersfield can be a good solution to issues of low funds! Compared to the rest of California, Bakersfield is a place where there can be a lot of money saved on rent since this city averages lower costing bills for the studio, 1-bedroom, 2-bedroom, and 3-bedroom living spaces! If people are exploring personal job opportunities or relocating the whole family, Bakersfield could be an answer to prayers.
2. Summary Weather
The hottest month for Bakersfield has consistently been July. In the midst of this span of summery months, temperatures can raise to as high as 98 degrees Fahrenheit and as low as 71 degrees. For even cooler temperatures, wait until the time period from November to February, since these months have refreshing temperatures that are usually below 66 degrees Fahrenheit. People who adore summertime will feel right at home in Bakersfield weather!
There isn't often a fear of rain at all in Bakersfield since there are only about 7 inches of rain per year in this location. For comparison's sake, the rest of the United States as a whole hovers over around 38 inches of rain annually. If families really dislike snow, Bakersfield is a great place to move to when escaping ice, sleet, and hail, since it receives absolutely no snowfall each year. While the rest of the U.S. gets about 28 inches of snow yearly,
3. Future Job Growth
During the last decade, there has been a spike in job growth by as much as around 10%. Employment in Bakersfield does provide opportunities ever arising for new move-ins to discover and seize. For the next coming years, the job growth average is projected to increase and grow to about 24% soon! There are many large business headquarters and companies throughout Bakersfield as well. When moving in, it would pay well to look into employers like Esparza Enterprises, Grimmway Farms, Allied Universal, Webster Bank, Kern Medical, Area Energy, and Bakersfield City School District.
4. Excellent Education
If moving to Bakersfield with a large family and have some younger children, there are some exemplary schools to enroll them in long-term. There are more than a few dozen elementary schools, a handful of middle schools, and many impressive high schools to pick from in the Bakersfield City School District. Even for adults, Bakersfield sports Bakersfield College and the California State University are among the universities and private institutions that offer 4-year degrees.
There are 18 high school campuses in Bakersfield, at which there are enrolled more than 40,000 students coming from the surrounding city! These schools all aim to create a positive and safe environment for students to be educated in. There are dozens of exciting friends for newly enrolled kids to make at these schools! If families are looking to enroll young kids immediately, American Elementary School and Downtown Elementary School are great spots to consider.
For pre-teen children, Sequoia Middle School or Paul L Cato Middle School are great middle schools to start classes at. Finally, if there are any teenagers looking for a good place to complete high school, then Stockdale High School or Ridgeview High School are stellar institutes to investigate and attend.
5. California Living Museum (CALM)
The California Living Museum, nicknamed CALM for short, is a notable landmark of California. It is a zoo that features plant and animal life native to Kern County, California. This zoo is even accredited by the Zoological Association of America and exists as a home to injured and non-releasable animals. This zoo sits close to Hart Memorial Park and is a part of Kern River County Park.
There are exotic animals like black bears, bird varieties, and bighorn sheep to admire at CALM. Visitors from the community can come to see flora, fauna, and educational material, and participate in hands-on experiences. If there is extra time left over after exploring California Living Museum, families can even stop by the nearby Lake Ming within easy driving distance. At Lake Ming, there are campgrounds and beautiful nature sights to enjoy and camp at overnight. Lake Ming is a wonderland for fishing, camping, and home-packed picnic lunches!
6. Close to San Diego
One of the best places to see California is the wonderful city of San Diego. Here, there are exciting things and places to go and see, including aquariums, a world-famous zoo, museums, beaches, cruises, nightlife attractions, casinos, gardens, parks, tours, and spas. All of these spectacular attractions will appeal to visitors, and those who live in Bakersfield are well prepared to take a car ride over and make a day or weekend trip their visit to San Diego!
7. Rich History
There is culture and historical significance everywhere in and even around and nearby Bakersfield. This is a city that got its start from agriculture, oil, and country music to bring in monetary gain and fame. A lot of Bakersfield's historical ties combine with the attractions of today. Modernly there is a new and emerging art and culture scene that is spread by an excited creative community. It is for all of these reasons that Bakersfield is known as The Country Music Capital of the West Coast.
8. Hart Memorial Park
Yet another draw of Bakersfield is the Hart Memorial Park. This park sits near the banks of the lovely Kern River amongst the foothills of the Sierra Nevada Mountains. There are a whopping 370 acres that make up this park, offering picnic tables, paved walking trails, playgrounds, and even two fishing lakes stocked with plenty of fish to catch for fun. There is both plentiful sun and shade from trees all throughout Hart Memorial Park. At this park, all families, hikers, and fishermen are welcome and well entertained.
9. Sequoia National Forest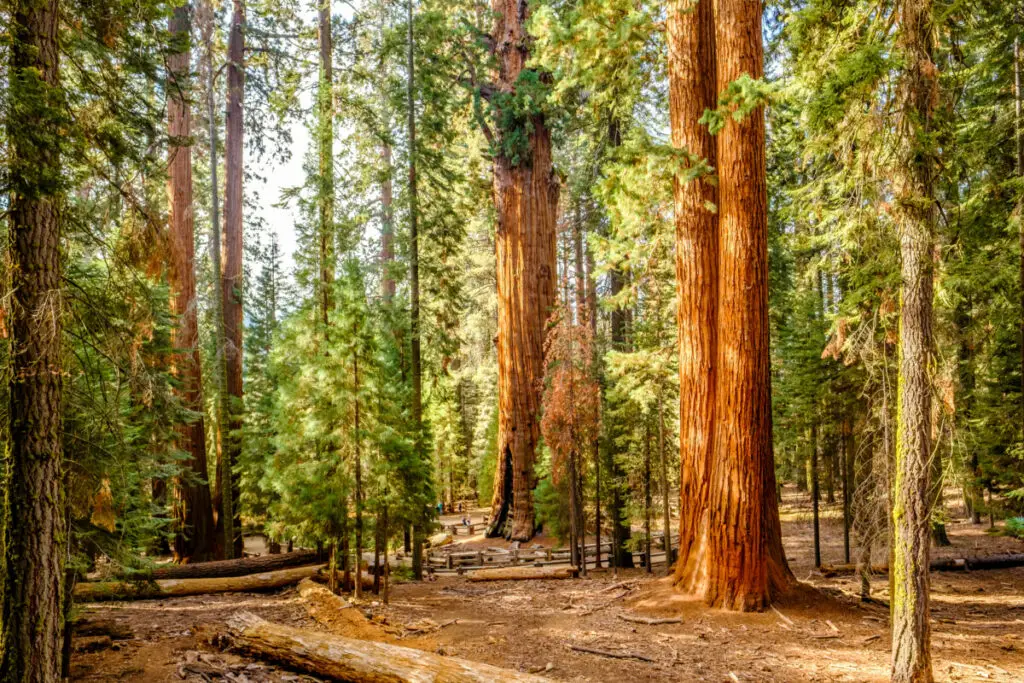 Notably, a large Sequoia National Forest is within travel distance of the city of Bakersfield. This is a world-renowned environment containing around 30 groves of tall sequoia trees, picturesque and wild rivers, and canyons carved by glaciers. This forest is extremely close to the Kern River Canyon and the Sierra Nevada Mountains. These trees offer a beautiful location to explore through, hike amongst, and backpack within. There are even campgrounds throughout that allow nearer access to kayaking and whitewater river rafting.
10. Buck Owens' Crystal Palace
Buck Owen's Crystal Palace is a place few people may have heard of, but many should pay a visit! Citizens of Bakersfield can easily travel to the Crystal Palace, a hybrid music venue, museum, and restaurant all in one! This is one of Bakersfield's most popular tourist attractions. The Palace keeps tourism and incoming flowing into Bakersfield with its combination of classic and more modern style country western dance nights and concerts. There are performers at The Palace every single week to come out and see, along with dinner-and-a-show combos if people visit the steakhouse within Crystal Palace.
Western wear and costumes are welcomed on special country nights and for weekly events. The museum alone is a good enough reason to stop by and see the Palace. It has memorabilia to see and interpretive information about the local Bakersfield Buck Owen's career of over 40 years of popular and successful country music.
11. Kern County Museum
A famous favorite, the Kern County Museum holds wonderful attractions like characters in costume, preserved artifacts, buildings, and many educational experiences. The museum is conveniently not too far from downtown and is equally fun for individuals and families. There are in fact more than 60 historical structures that make up the outdoor Pioneer Village of the museum, covering more than 16 acres of land in total. This Pioneer Village is an impressive living-history museum that boasts period buildings like homesteading cabins, general stores, and railcar jail cells.
Visitors of the museum are welcome to walk through the outdoor buildings and look in through plexiglass windows. The history of Bakersfield's cultured oil creation and selling teaches visitors how this "black gold" helped develop Kern County with incoming wealth. There are also a few exhibits honoring Merle Haggard, a local legend of Bakersfield, earning the Haggard House present today on the museum's grounds.
12. Traveling to Santa Barbara Beach
Santa Barbara Beach is a draw for all people that is within driving distance of Bakersfield. Visiting beaches like the famous one of Santa Barbara is a great way to increase endorphins and enjoy the vitamin D of sunshine and the great outdoors. If you travel out to Santa Barbara, there are spots to hike, take a bike ride, and go golfing with friends and family. Water activities are even more fun, including surfing, kayaking, paddle boarding, and fishing. There is even horseback riding that can be found and booked out in Santa Barbara!
13. Downtown Bakersfield
The downtown section of Bakersfield is where all of the nitty-gritty business centers are clustered–and some of the best restaurants and cafes! It is downtown where all the best parts of Bakersfield culture are densely grouped. There are dozens and dozens of restaurants that stand as options to pick for breakfast, lunch, or dinner. Downtown is a fun spot to even just meander through and window shop through all the inviting storefronts. If there is any specialty or casual shopping that needs to get accomplished, the most modern fashions, or unique antiques can be discovered and bought here.
If people are trying to find specific spots with famous or especially tasty menu options, look no further! Locals and visitors highly praise restaurants like the Woolworth Diner, Locale Farm to Table Eatery, the Padre Hotel, and The 18hundred are all perfect spots to grab a satisfying meal. If romantic couples are in search of fancier options, the Horse in the Alley is a great vintage steakhouse to visit for a date night out on the town. Lastly, the Merry Go Round Antique Mall and the 19th Street Antique Mall are both treasure troves of fascinating stores to visit and shop in.
14. Visiting Los Angeles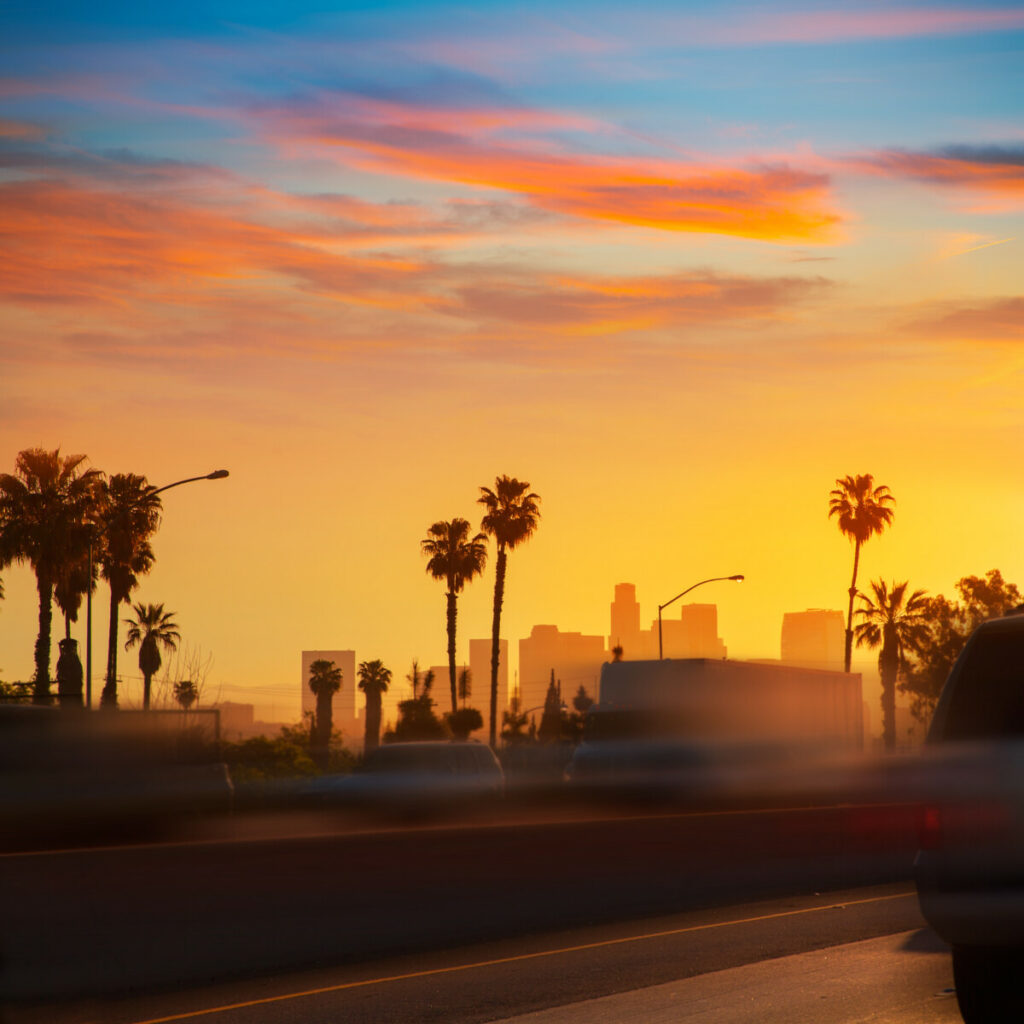 One of the most famous cities that Bakersfield neighbors, in Los Angeles. Located only two hours North of LA, Bakersfield is conveniently near enough this "Hollywood city of Angels" for a day trip or more extended road trip! With this close proximity, a family living in Bakersfield can travel and enjoy all the positives of LA without the sky-high cost of actually living there!
15. Fox Theater
The Fox Theater was a movie house once upon a time in the 1930s. Today, the Fox Theater is a live music venue that is well known for its amazing acoustics and breathtaking interior. Over time, the theater was altered to show some of the very first "talkies" to grace movie screens as audio and visuals combined for the first time! When visitors come by nowadays, there are live music performances on the Fox Theater stage. This music scene is fresh and new each week, adding to the wonderful overall ambiance of the venue.
This landmark and entertainment hub very nearly didn't make it to the twenty-first century. Some groups wanted to tear the location down until the Bakersfield community rallied together and protested the effort to destroy the theater. Now anyone can enjoy the memorable hub of music and fun since its 1994 overhaul!
16. Kern River Parkway Trail
The Kern River Parkway Trail is a wonderful attraction as a walk alongside this famous riverwalk. This river has picturesque banks to admire and play nearby. Kern River also sports a parkway and trail that covers more than 20 miles of land to sightsee! Not only does Kern River pass directly through the city of Bakersfield, but its paved path also connects and leads to even more pretty and open-air spots in the city. When in search of some good times in the great outdoors, this is the best place to visit in Bakersfield!
17. Murray Family Farms
Murray Family Farms contains a large array of attractions and entertainment for the whole family. Their most well-known landmark is the Big Red Barn, which is a site open to all visitors as a fully functioning farm that's not too difficult to travel to from Bakersfield. People stopping by can hand pick and harvest fruit and enjoy animal meet-and-greets. Other fun events include a citrus hands-on harvest picking event and "Christmas on the Farm" activities when December comes around.
Overall, people coming through Murray Family Farms get a chance to witness and experience real-life farm living. It is a wonderful location to take a break from the modern humdrum of life. Loaded with deliciously naturally grown food, games, and rides, the Farm is a terrific way to spice up the average weekend.