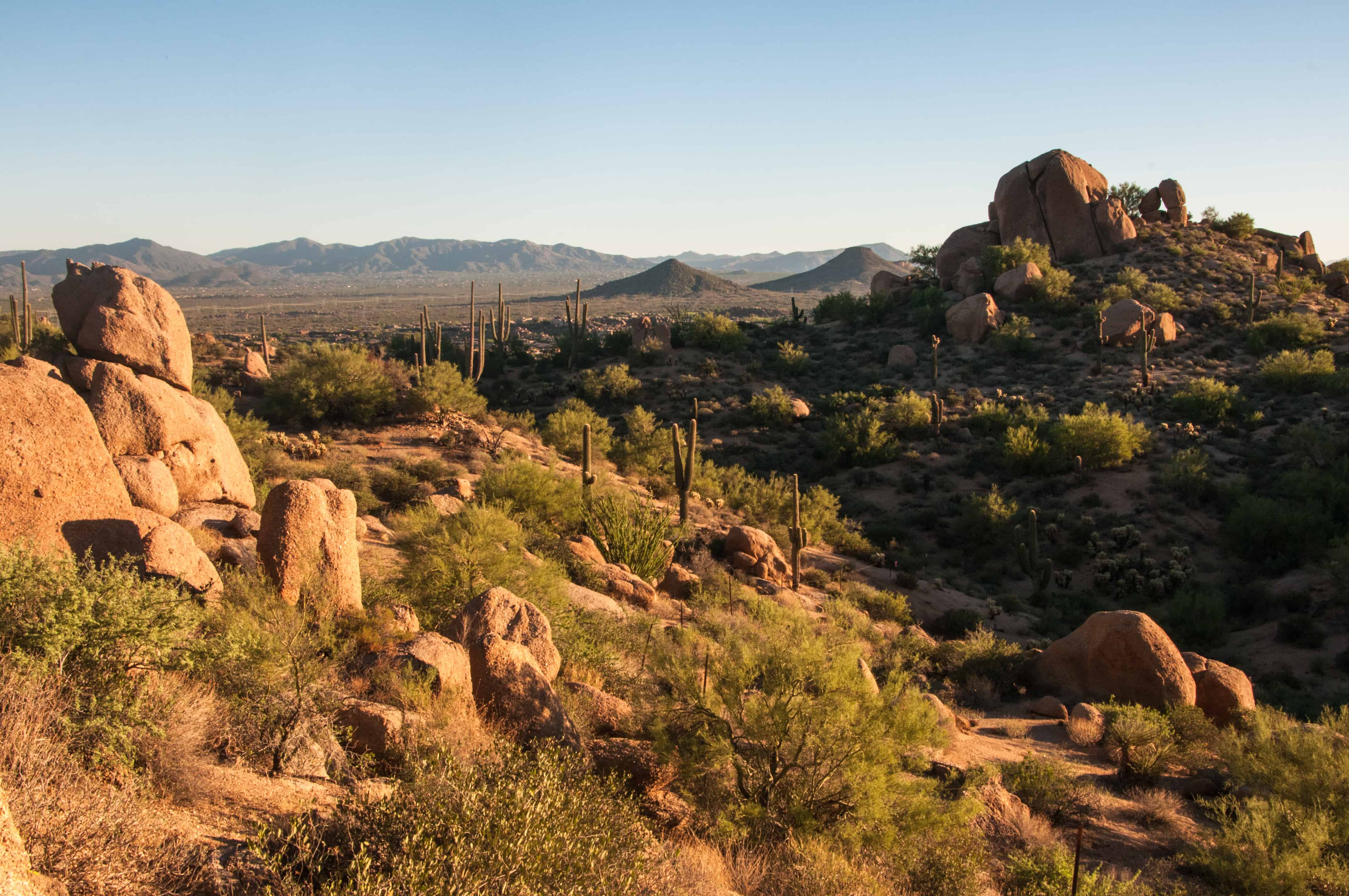 I lived in Scottsdale, Arizona, and its surrounding suburbs for about 11 years. That's more than half of my life. My family has been in the valley for generations, I did a semester of college at Arizona State, and have spent time there as a tourist after moving to the East Coast. It will always be my home, but my perspective on it has changed since living in small towns in the American south for the last 9 years.
To gain a slightly less-biased opinion of the city, I turned to my family and friends who still inhabit Scottsdale. From them, I was able to gain insight from parents, grandparents, and young adults, and the things they see as potentially problematic for new residents.
17) Average Sports Teams
This might seem silly, but it's a big deal to some people! It's a big deal to me, at least.
Arizona teams have been in a drought for decades. Though they've been consistently decent, teams come so close but never quite go all the way.
The Arizona Cardinals, the NFL of the state, played in the Super Bowl in 2009 against the Pittsburg Steelers, but haven't won a national title since 1947 when they were based out of Chicago. (That 2009 loss is something I'm still very bitter over.)
The last time any Arizona team won a national championship was when the Diamondbacks won the World Series in 2001.
16) New Names
"Scottsdale" itself is not hard to pronounce, but many things in Arizona are named in Spanish or various Native American languages, which can be tricky to pronounce. The famous Saguaro cactus, for instance, is not at all pronounced how it looks.
If you want to avoid funny glances or looks of confusion, brush up on your pronunciation. Arizona is an English-speaking state, but it will, at times, feel like it's not!
15) Affluence
Scottsdale is sometimes referred to as "Snottsdale." When I tell people this is my hometown, they ask, "Oh you mean Snottsdale?" I laugh and own up to it, but the stereotype is, at times, scathing. The nickname way the nickname is spoken can be telling of a person's opinion on the city, and it's up to you to decide how you respond to it.
You can look at this one of two ways: 1) Scottsdale is a place where those who have worked hard for the things they have settled down to enjoy the finer things in life, and that is respectable. Or 2) Scottsdale is a place where people who have money live to flaunt and flash their wealth.
It truly is based on your perspective and who you know.
Having spent the last few years of my life in the Southeast, I find the materialism of the city to be overwhelming and superfluous. But that opinion is based on my preference for a slow, simple life.
14) Hospitality
Scottsdale is a city of just over 250,000 people, with millions that visit yearly. It's a big city in an even bigger area, so locals have a more coarse, big-city attitude. The people are not unpleasant, but they don't have anything close to that famous Southern hospitality.
The locals' attitude is certainly less coarse than those of a New Yorker, but it is likely they will want to stick to their lives and let you stick to yours.
Residents of Scottsdale are busy running their companies, planning social events, or hurrying between their errands, and they will expect you to be just as busy. With the outlying exception, you won't be met with outright rudeness, but you likely won't make a new best friend while waiting in line for coffee.
13) Not Much to Do
Scottsdale has the shopping and the food, but you need to go outside of the city limits to experience entertainment.
In the surrounding valley, there is a small selection of museums, art galleries, and theaters. These sites are by no means as notable or grand as those of New York or Chicago, but they do exist.
Also lacking is an exciting music scene. Other cities like Salt Lake City, Los Angeles, and Austin certainly have Scottsdale beat in that regard.
12) Tourism
Despite the lack of successful sports teams in the state, Arizona is often hosting massive sporting events. With Phoenix's sizable facilities, Scottsdale's numerous hotels and countless dining options make for the perfect place for sports fans to get a vacation along with their big game.
The Phoenix Open, an annual PGA tournament, causes a lot of extra traffic. Additionally, there are a number of car and equestrian events that are held in the valley. Once again, Scottsdale plays host to those visitors.
There is a large population of what are called "snowbirds," people from colder climates who live in Arizona during the winter. They increase traffic in the winter when the city is already busy with families visiting for the holidays and sports fans visiting for tournaments.
11) Health and Activity
Of all the places in Arizona, Scottsdale is likely one of the fittest and most active. Once again, this can be attributed to the affluence of the area.
Exercising is a social event in Scottsdale, so if that's not your thing, you might run into some trouble.
There are plenty of gyms and fitness centers near Scottsdale-proper, but they can be expensive and crowded. Exercising outside is almost out of the question.
Food and drink are also a huge part of the culture, which takes a toll on the health of the people.
10) Local Fauna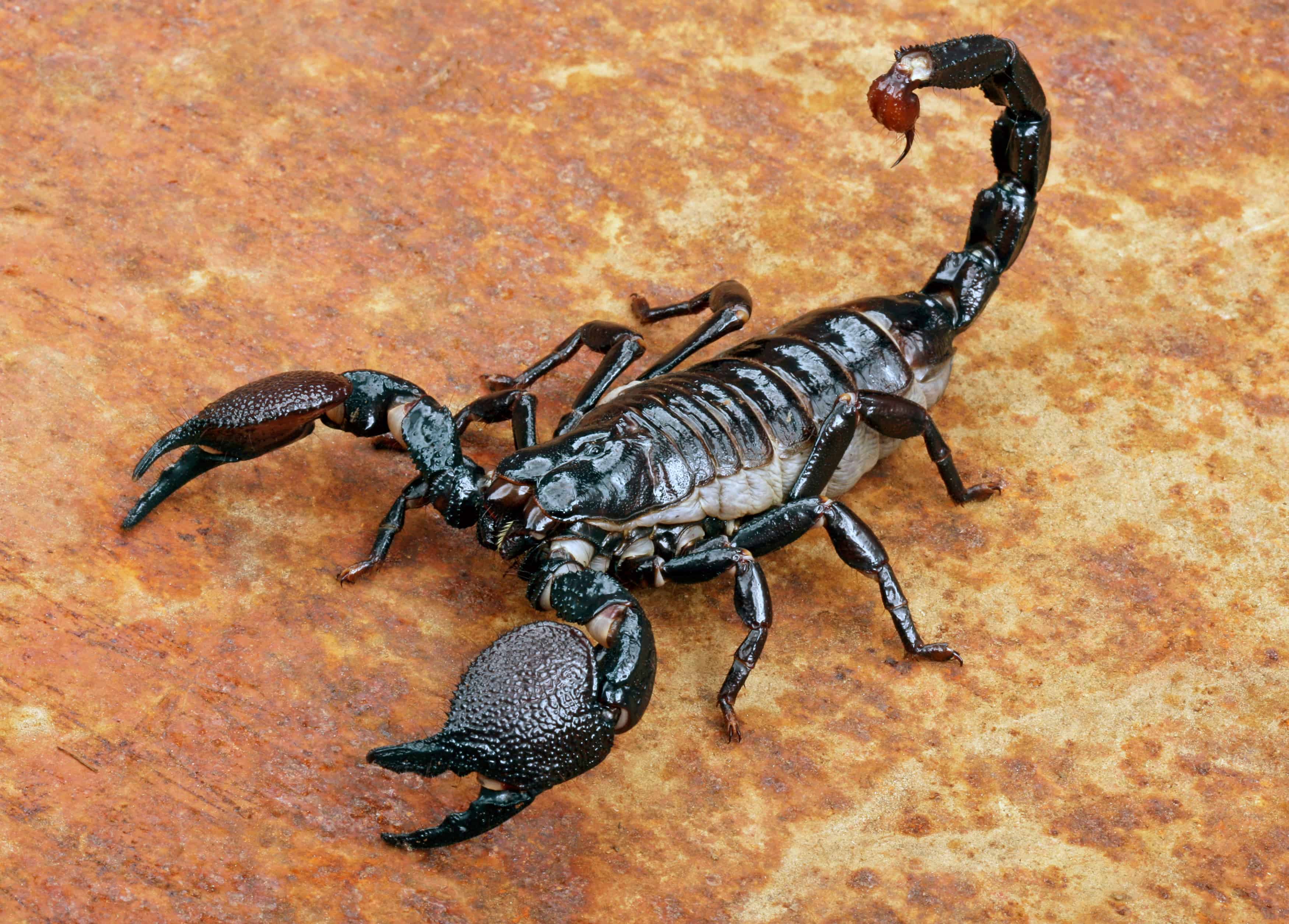 Modern Arizona is built on the wild, wild West. The central and southern parts are more urbanized, but North Scottsdale especially is crawling with wildlife.
My grandmothers live in North Scottsdale and a small town nearby called Cave Creek and they routinely see bobcats, coyotes, and rattlesnakes.
Scorpions, tarantulas, and venomous reptiles are not the only things you'll find, though. Arizona is also home to many kinds of birds, like quail, the cactus wren, and the roadrunner, and lizards that dart in and out of every possible crack and crevice.
These animals are not harmful but can be hazardous if they take up residence in the beams of your roof.
You will have to adjust to the potential dangers of living among such creatures. Generally speaking, the animals understand what it's like to live with people, so they will exercise caution themselves, but you can never be too careful.
9) Local Flora
Even without children wandering off and following their curiosity, the plants you might find in Scottsdale can be dangerous.
One of the things Arizona is best known for is its array of cacti. In fact, Arizona is the only place in the world where Saguaro cacti are found naturally.
Cacti come in many variations; some are small with flowers and thick pickles, while others are lean and tall and appear to be prickle-less. Be warned, though: the ones that look naked sometimes have tiny, translucent spikes that can be much more painful in your skin and much more difficult to remove.
If you have cacti near your home, learn how to properly manage them so they do not become overgrown and cause harm.
Oleanders are very popular as well, especially within the city, and they can be poisonous if ingested. This can be unsafe for pets and small children, and you should be cautious if there are some growing near your home.
8) Outdoor Recreation
Life outdoors is a luxury in Arizona. There are lots of lovely mountains and trails to hike and bike, but you have to be smart about when you utilize them.
Hiking and biking in the summer is a bad idea. If you must, go really early in the morning or really late at night.
It costs a lot to maintain a yard because water is scarce. There are biking and hiking trails, but you must keep yourself safe and hydrated. Some activities have adapted to being inside, like tracks and water sports, because of the heat. But if you're looking to get into the great outdoors on the weekends, you'll have to adjust your expectations.
7) Crime
Scottsdale is the most affluent city in Arizona.
This means that violent crimes are low because people value their safety and can afford to protect themselves and their homes. However, property crimes are most common in the area, like burglaries and stolen/damaged cars.
6) Traffic
Scottsdale is in a period of growth and development. It is always changing, but it is currently undergoing many changes to improve the quality of life in the area.
Because of this, there is heavy traffic throughout the day. Much of that traffic can be attributed to the presence of construction, whether widening roads or building new homes and restaurants.
Traffic is not aggressive, but it is thick. You'll have to adjust to a longer commute and leaving with enough time to arrive on time.
5) Public Transportation
This is virtually non-existent. There is a bus system and a burgeoning light-rail system, but they have limited access in the valley, and especially in Scottsdale and its most affluent neighborhoods.
If you had hopes to commute in a way that is ecologically conscious, the size and accessibility of Scottsdale will make that difficult and dangerous.
4) Politics and Government
Arizona does not have nearly as many electoral votes as California or Texas, but its 11 makes it a substantial contender in Presidential elections. For this reason, Arizona is very politically active.
Historically, it has been a Republican-held state, but with the 2020 elections, it became a Democrat-held state. In the near future, Democratic policies will start to take effect and the state will begin to shift.
At the city level, Scottsdale is very politically active, but oftentimes the politics get lost in a race for popularity.
Perhaps this is right up your alley. If it isn't, or maybe could be, take the time to research who your elected officials would be and the things that they stand for.
3) Hot Weather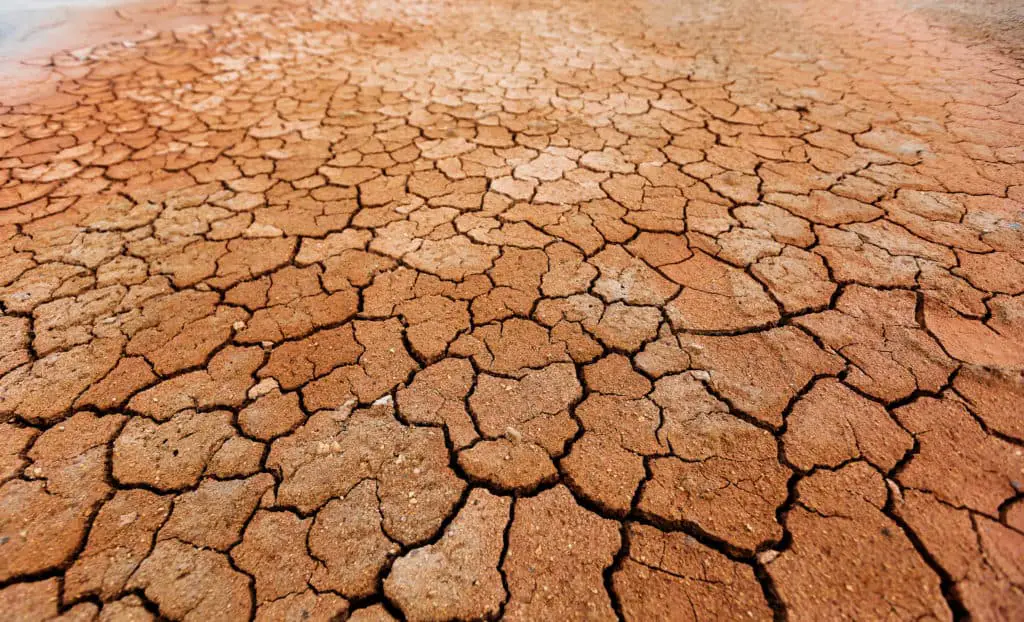 There is no doubt about it: Arizona is hot. It's hot and dry and there are very few times when it's anything else. Growing up, we had plenty of tricks to keep cool, but for a newcomer, it can be a big adjustment.
Arizona also has what is known as monsoon season that runs from June to September. During this time, there is an increase in thunder and lightning storms. Monsoons bring rain, hale, dust storms, extreme heat, and high, violent winds.
Hale, rain, and wind can cause property damage and threaten human life. Hale can break windows and dent cars; heavy rain causes flooding in the dry Arizona desert; wind can down trees, powerlines, and giant, 100-year old cacti.
Because the ground in Arizona is so dry and the roads are not properly equipped, driving can be especially dangerous in monsoon season. Drivers panic if they encounter a large puddle, or sometimes underestimate the depth of a puddle and find themselves stuck.
It is important to adequately equip your car for a disaster and to educate yourself on the best way to handle a precarious situation.
2) Schools Historically Don't Do Well
Arizona public schools are usually ranked in the bottom five of the 50 United States.
There is a decent selection of private and charter schools in the area, but those are traditionally very expensive. They are a better option because they are privately funded, and scholarships are available, but that is not a viable option for everyone. It is also not something all parents want for their children.
In talking to my aunt, who has three school-age children, she reported being unhappy with the more conservative values of her kids' charter school. As a result, she moved her kids into a public school and has been happy with the results.
When choosing schools, no matter where you are, assess your own values and the things you want for your child. Private schools usually offer tours so that you can see what life on campus is like. If you think that might be a good fit for you, take advantage of that opportunity!
With regards to higher education, there are a few good community colleges nearby that offer concurrent high school degrees.
Arizona State University sits just south of Scottsdale, and Grand Canyon University lies a few miles to the west. GCU is more expensive because it is a private university. And even though ASU boasts being #1 in innovation and has a close relationship with several NASA programs, it's also known for its social environment.
Even with in-state tuition, Arizona schools are expensive and pretty average. You must decide what is best for you.
1) Housing
There is a high demand for housing in Scottsdale and high demand equals short supply, and that equals sky-high prices.
Housing cost is about double the national average. The median price of a home sold in the Scottsdale market is about $625,000. On Zillow.com, a 2,100-square foot home sold for $665,000. My parent's house in North Carolina is about 3,500-square feet and sold for $370,000.
Homes in Scottsdale come with a considerable amount of amenities; everyone is chasing luxury and home developers try to make that accessible to as many people as possible.
That 2,100-square footer has a deep, mahogany walk-in master closet. Other, similar houses on the street have pools in their tiny but manageable backyards. The street even backs a golf course. But then again, so does my parents'.
The Take-Away
At the end of the day, you will have your own preferences and opinions. If you are interested about a place you think you might want to live in, take the time to explore it! Any place you live will have its pros and cons, so it is best for you to experience them before you make a decision!
Related Topics:
If you like the article above, here are some other similar articles you should check out!
9 Famous Celebrities Who Live in Tucson, Arizona

17 Reasons Not to Move to Mesa, Arizona (Voted by the Locals!)

Moving to Arizona vs Texas: 17 Things to Consider