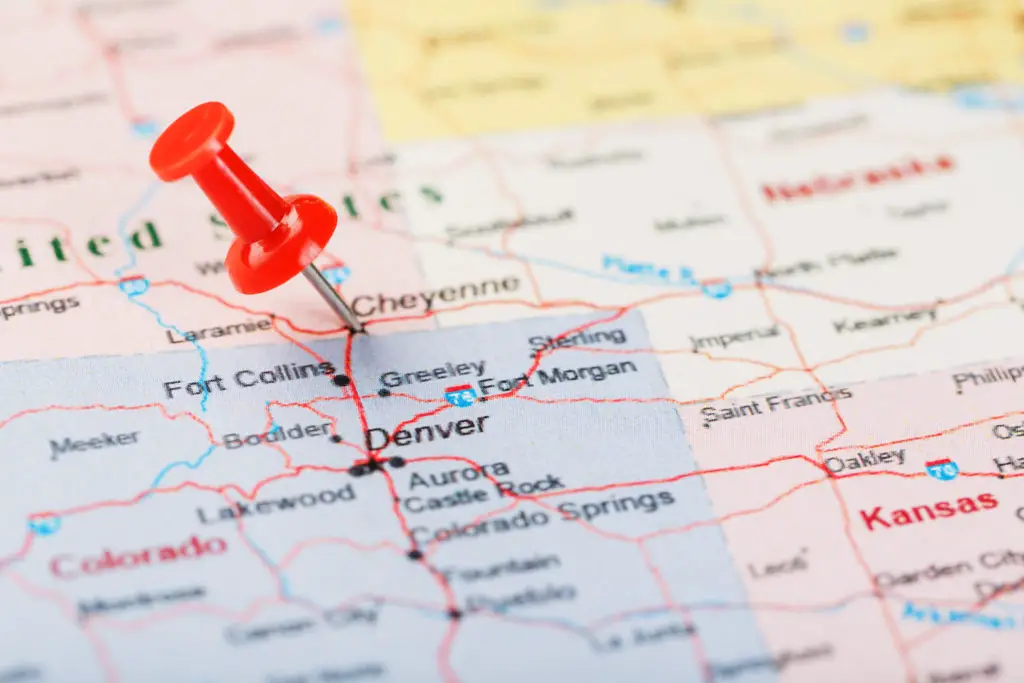 Wyoming can be an absolutely beautiful place to live. Wide-open spaces, a very rural feeling, as well as fairly welcoming neighbors. However, every place has its flaws.
So, before you consider moving either across the country or into a rural area you're not familiar with, here is a list of things to consider.
1. Winters Can Be Unbearable
There's something about Wyoming winters that makes other people shake in their boots, quite literally. Wyoming winters can be a bit extreme for most people, especially those who are from warmer climates. Most people who live in Wyoming tend to complain about the wind. The wind can be absolutely brutal and can feel as though it's going through you most times. Having experienced it often enough, it is definitely not something that needs to be experienced to feel the bitter cold that is the Wyoming winds. The summer can be balmy for the most part, but winter lasts longer than necessary, which will make anyone think twice about moving to Cheyenne.
2. Sometimes The Nearest Towns Are More Than 30 Minutes Away
Wyoming is vast, which means that towns are extremely spread out. If you're coming from a large, suburban area, this can be a major adjustment. Most people spend their time driving places because there are just so few places to shop or eat at, so driving around to find what you want may become a necessity. If you enjoy extended trips looking around for beautiful scenery or cute hole-in-the-wall places to eat, then it will be extremely fun. In other words, the space between towns can become unbearable, especially without having close neighbors or close towns to choose from.
3. Everyone Is A Meat Eater
This can be an upside for some, and a downside for others. It's cattle country in the west, and no one can take the cattle away from the ranchers. A good hamburger is a major mood changer and can be great for your health. However, some choose to fight for the rights of animals, especially the right to live. Cows are a major part of the agricultural environment in Wyoming, as well as the entirety of the West, so it would be best to not move here if the life of cattle or other farm animals are important to you.
4. Has A Very Small-Town Feeling
Living in a rural community can be a breath of fresh air for some people. Cheyenne is one of the largest cities in Wyoming, if not the largest, and there are roughly 60,000 people who live there. The term "rural" is probably an understatement when it comes to Wyoming. There are only half a million people that live in Wyoming alone, which seems impossible. When driving through Wyoming, you'll realize the need for gas in every tiny town. Because of the size of the towns, everyone also tends to be in everyone else's business. If you're not used to close neighbors or that touchy-feely side of the country, this might not be the town for you.
5. Lack Of Food Variety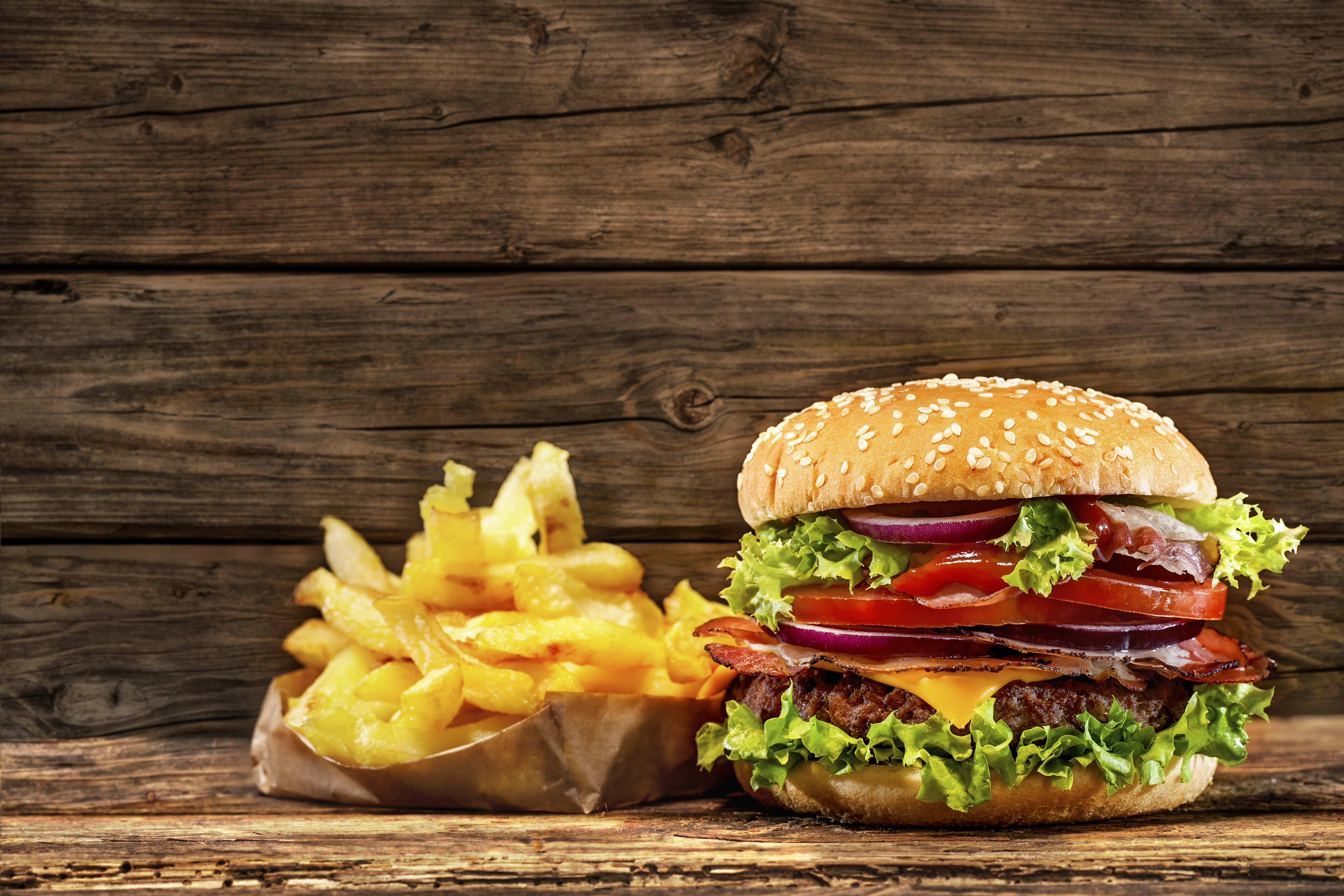 This can pose a bit of a problem when it comes to craving something that doesn't include burgers, fries, or barbecues. Again, everyone is a meat-eater, so meat is one of the most popular things on anyone's menu in this part of the West. It can be extremely difficult to find sushi, Thai, Greek, anything that may deviate from a cow.
You definitely can't Doordash or Uber Eats anything you're hungry for because Cheyenne doesn't really have it. If setting up your own restaurant is appealing, then give it a try! Nonetheless, Cheyenne doesn't provide a lot of variety in the food department.
6. Rodeo's Are "The Thing"
The West is home to rodeos, so if you want to find something to do, listen to the local radio to find the nearest rodeo during the summertime. Not everyone is always dressed up in chaps and cowboys boots, but it is definitely more normal than you would think here. "Cheyenne Frontier Days" is a big deal in Wyoming, and being able to see and listen to lead artists such as Luke Combs, Jason Aldean, Dierks Bentley, Sam Hunt, and many, many more. Cheyenne becomes the center of the universe when "Cheyenne Frontier Days" happens, and it can be annoying for those who either don't understand the love of country or the added traffic that comes along with the celebration.
7. A Very Conservative State Indeed
Everyone within the state of Wyoming, if not almost the entirety of the West, is conservative. People don't really enjoy "radical" views in Cheyenne and tend to be less friendly to those who have varying viewpoints. People tend to prefer to stick to ranching, and making sure that their freedoms are intact. It can be troubling for those who are more Democratic or Leftist, so if that is something that can bother you, then it would definitely be best to avoid the West at all costs.
8. Has The Highest Divorce Rate Than Any Other State
Not only is this incredibly sad, but it also seems unbelievable. Considering the size of Wyoming, no one would believe that it has the highest divorce rate in the nation. The nation! Not sure if that is considering the vastness that comes with living in the middle of nowhere, or how close you become, but apparently divorce is rampant in the state of Wyoming. If staying with your significant other brings you the most happiness, then staying out of Wyoming may be beneficial for you.
9. Lack Of Entertainment Options
Because it is so rural, the entertainment options are slim to none. Of course, there are theatres and parks, but there isn't a whole lot else to choose from. The rodeos that go on throughout the summer are pretty much the main focal point of people's entertainment. Again, big cattle country, so people enjoy being able to go watch bucking bulls and listen to some great country music. If country music is your thing. It can be a bit much, at times, as well as boring when nothing is going on. There isn't a lot of action in Cheyenne, or Wyoming at all, so don't get your hopes up too much.
10. Highest Fatality Rate With Car Accidents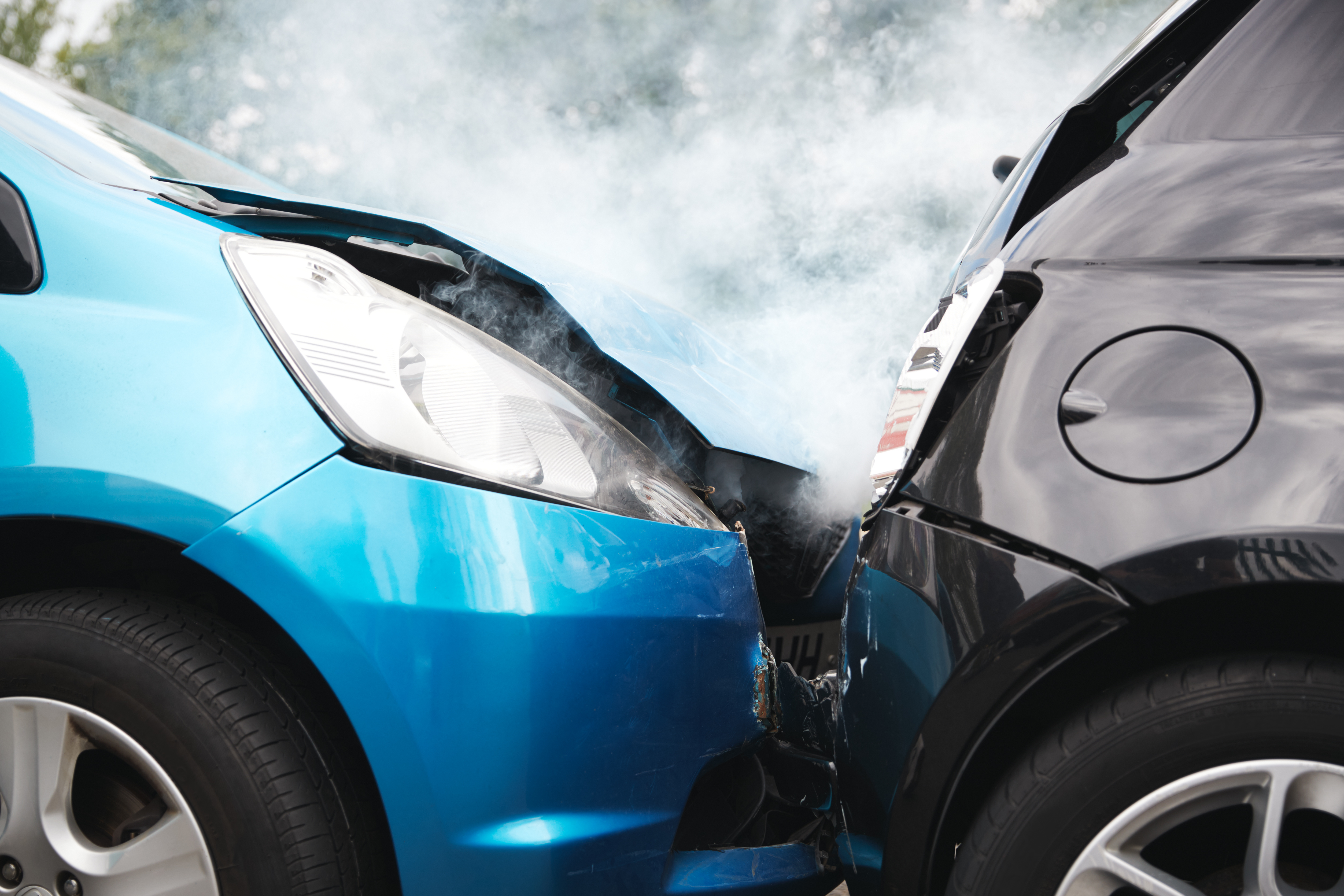 Unfortunately, car accidents are a lot more problematic in this state than in any other state in the United States. Of course, the most common one is texting or calling while driving. Distracted driving is one of the lead causes of car accidents and deaths. One of the other leading causes is running stoplights or stop signs. It is so problematic that hundreds of crosses tend to line the roads and highways.
Wyoming is expansive, and sometimes carelessness can be easy if there seems to be no one out on the road. Driving with extreme caution is something people from large suburban areas are used to, so it might not be difficult to acclimate for some.
11. Yellowstone is Going to (eventually) Blow
This may seem extremely hilarious, but it probably isn't. There are plenty of people in the United States who Doomsday prep, and Wyoming does not lack those kinds of people. Many people move to Wyoming to get off the grid, which is beneficial for those who are looking to get away from the government. Joking, kind of. Yellowstone has a supervolcano that is underground and will decimate the U.S. in a matter of seconds. Supposedly, no one will feel a thing, that's how fast it will explode. Whether you live in Cheyenne or not, the chances of dying slowly from Yellowstone are slim. So, don't be worried, just curious if not hesitant before flying down there for a peak.
12. Extracting And Mining Are A Big Part of Wyoming
If you're not sure what extracting and mining are, it means that Wyoming is mining for minerals, or extracting oil and other materials to be sold and used. These are huge parts of the economy, and help to boost the economy in many ways. It's important to extract materials to keep our cars running, make jewelry, and so many other things that we need in our day-to-day lives. If looking at giant machinery isn't something for you, then this is definitely not the place for you and your family to enjoy the vastness of beauty that can be jolted by loud noises and machines.
13. Second Highest Suicide Rate In The Country
This is not a statistic that anyone wants to hear. According to local and national statistics, Wyoming has the second-highest suicide rate out of everyone. It is a scary statistic to think about. Teen suicide has jumped to 40% out of all of the suicides that occur in Wyoming alone. This isn't about going into specifics, so it's important to recognize the signs of depression and be prepared to seek help when and if necessary. Common symptoms/signs are sadness, hopelessness, loss of appetite, lack of interest in activities, and many more. The national suicide hotline is 800-273-8255. There are plenty of resources there to help those who are seeking safety, guidance, and the help necessary to get better.
14. Everyone is a Gun Enthusiast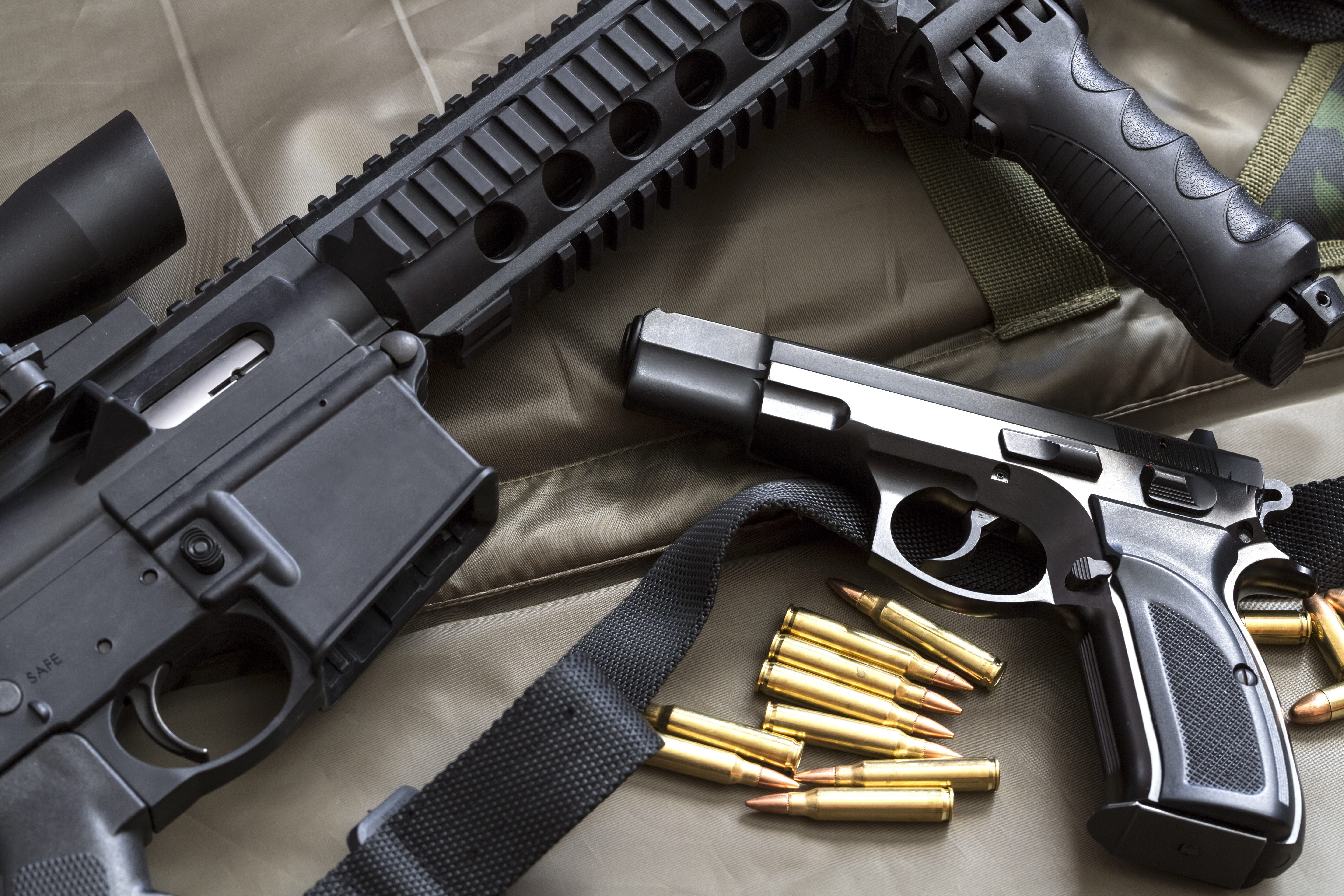 If you happen to see someone open carrying while in the mall, at church, or just out and about, that isn't uncommon. Just like in Texas, people in Wyoming enjoy having their guns. Again, everyone within the state of Wyoming are conservatives, so people enjoy their freedoms, and definitely their guns.
Though everyone has guns, guns are also the leading reason for accidents or deaths related to guns. Not a great statistic for those living in Wyoming with their guns. However, there aren't a lot of laws regarding gun purchases or safety guidelines, so it's important to educate yourself and the power of guns. Guns are a part of everyday life, so it's important to be educated instead of fearful.
15. High Crime Rate
Shockingly enough, there is a high amount of crime that goes on in Cheyenne, Wyoming. That probably has something to do with the fact that it's one of the largest cities in Wyoming, and attracts a lot of a certain kind of people, but who knows. Theft and burglary are some of the top contributors to the amount of crime that happens in Cheyenne. Of course, there is plenty of assault and battery that happens as well, which is absolutely horrendous. It can be surprising to know how much crime actually goes on within the town you live in, so looking up statistics may be helpful. Looking into the types of crimes that occur where you live or where you're moving to can help protect you, in more ways than one.
16. Lack Of Job Opportunities
Because of the ruralness of Wyoming, the types and amount of jobs available come in a shortage. That doesn't mean that people aren't moving to Wyoming and need jobs, which can be extremely unfortunate for those who want to stay in Wyoming. Though the rate of job losses isn't as high as the nation's average, jobs aren't as steady as in some other states. If you're a rancher or want to be a ranch hand, it will be so much easier to find a job. It depends on what you're looking for, and what is available where you are.
17. Most Dangerous State To Work In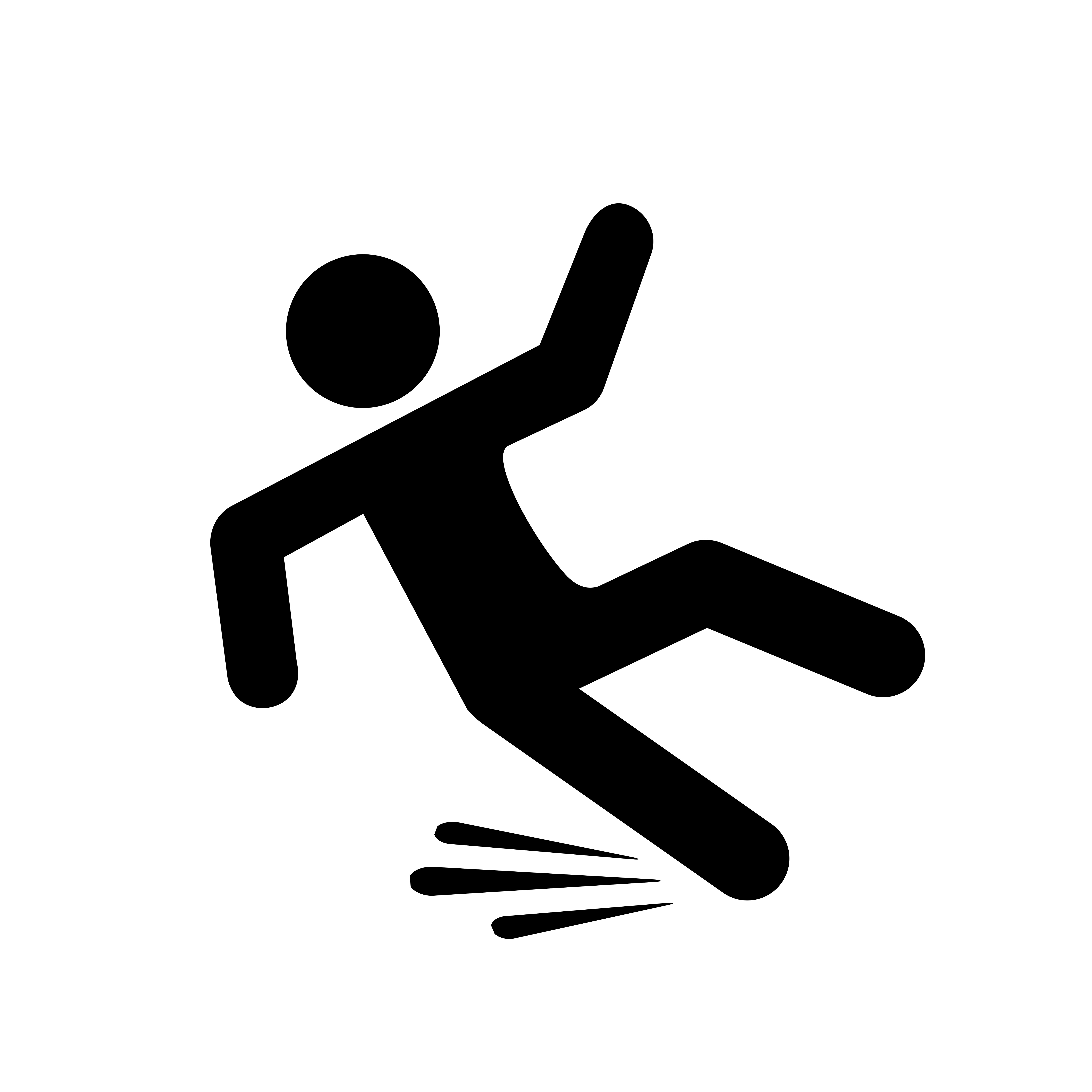 This may come across as a crazy statistic to add to the list, but believe it or not, it really is the most dangerous state to work in. Many of the accidents that occur in Wyoming are work-related, which happens a lot, especially in the mines around Wyoming. Safety precautions are hard to find, so hopefully, there will be more guidelines put in place to help those out.
To keep you and your family safe, make sure to take a job that provides you with good insurance and health and safety guidelines within the workforce. Though it's number one on the list, it depends on how you feel in regards to this list and what is most important to you.
Related Topics:
If you like the article above, here are some other similar articles you should check out!
Is Cheyenne, Wyoming a Liberal City?

13 Best Family Neighborhoods in Cody, Wyoming

Is Cody, Wyoming a Liberal City?