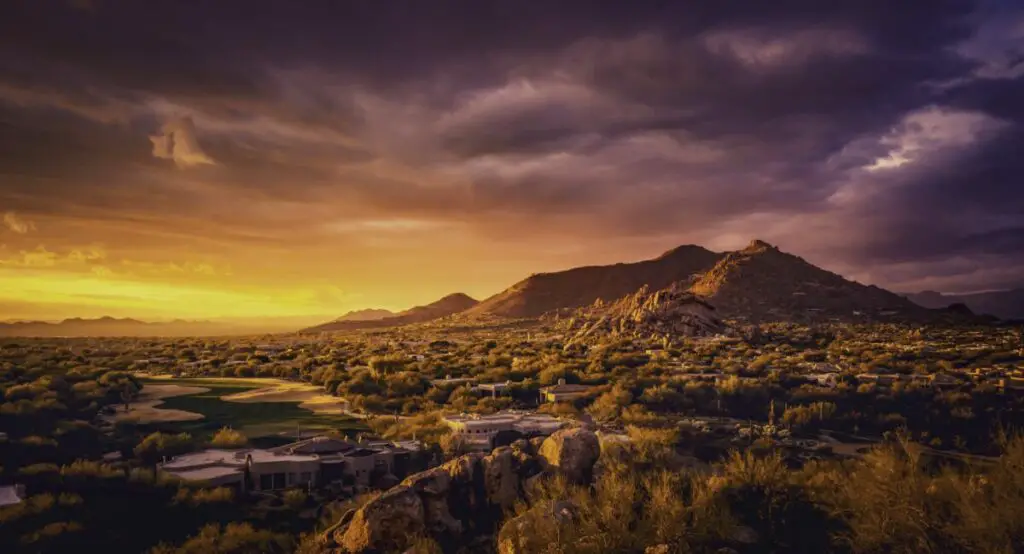 When thinking about moving to Scottsdale, Arizona, the main question on your mind is probably, "What would be a good neighborhood to raise my family?" This is such an important question to keep in mind, even if you don't have a family yet or will be having kids and grandkids visit. Scottsdale, Arizona is one of the most coveted cities in Arizona to live in because of all of the amazing neighborhoods you can choose from to raise a family or even retire to.
Out of all those fantastic options, though, which are the best of the best? When deciding the option that works best for you, it's important to consider many things. Schools, parks, recreational facilities, and whether or not they are gated communities might pique your interest!
13. DC Ranch
Located with the McDowell Mountains majestically painting the background, DC Ranch offers its residents a plethora of options, whether it be homes themselves, amenities, or community centers.
Speaking of homes, DC Ranch offers prices ranging from about $400,000 to over $10 million. So whatever you are looking for in relation to the price and options surrounding, DC Ranch has got you covered.
If you are concerned about finding the right park for you and your kids, no need to worry. There are 47 parks throughout the neighborhood for you to find the right one, whether it be the closest one to your home or the one your kids enjoy most. What is amazing about these parks, though, is they are interconnected by more than 33 miles of cycling, running, or walking paths and trails

to give you so many options in your exercise routine or general leisure.
Desert Camp and The Homestead are the two community centers located within DC Ranch. They offer a variety of entertaining activities for people of all ages. Whether you want to swim, play pickleball, have a barbecue, enjoy the splash pad, or just get together and spend time with friends, DC Ranch and its community centers have it all.
Regarding schools for your kids, just search schools around where you would move to because there are so many options!
12. McDowell Mountain Ranch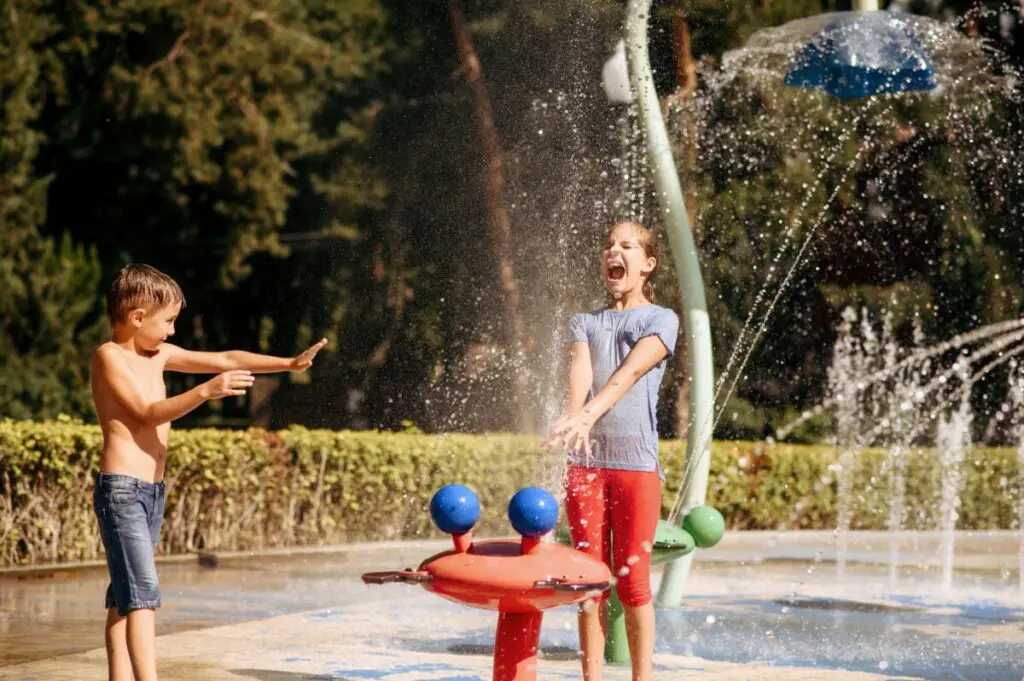 McDowell Mountain Ranch is another great family neighborhood option. Their two, well-developed parks, community and recreational centers, splash pad, pools, and a variety of sports courts bring so many options for you and your family.
Schools are another important factor to consider. Nestled right next to McDowell Mountain Ranch are great school options for elementary, middle, and even high school-aged children. The Desert Canyon Elementary and Middle Schools are located right next door to one another, which makes dropping kids off at school so much easier.
High School options are more in-depth because Notre Dame Preparatory High School and Scottsdale Prep are two schools located very close to McDowell Mountain Ranch. However, the public school scene takes us a little further, west of the 101, to Horizon High School.
Whichever school works best for you and your kids, the Scottsdale Unified School District is one of the best in the state. They reported that 27 out of 29 schools (93%) reported an A or B rating

. Great schools all around, so it would be hard to find one that doesn't work for you!
11. Grayhawk
Grayhawk is yet another great community to live in. With all the perks that come from the beautiful Arizona desert views, this community provides even more to all its residents. In addition to its beautiful homes, Grayhawk offers 30 miles of trails to walk, cycle, or run.
In addition to the trails, amenities in this community include basketball courts, tot lots, and facilities you can rent out for meetings, parties, or just get-togethers.
Schools, as mentioned before, are no joke in Scottsdale. With some of the state of Arizona's best schools, Grayhawk has access to many. However, the schools are a little further from Grayhawk itself, so the school bus systems will be great to get your kids to and from school if you are super busy with work or your daily schedule.
10. McCormick Ranch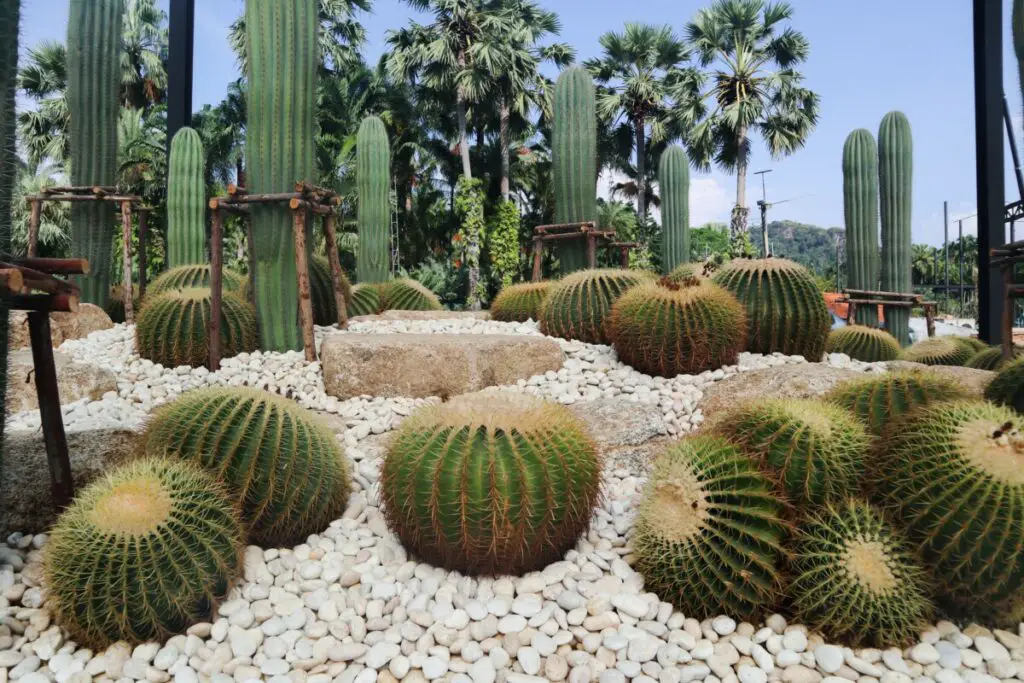 McCormick Ranch is the pinnacle of "championship" places to live. It is home to two 18-hole championship golf courses and nearby to a desert botanical garden, Marguerite lake, a bike path, and several parks. There is a ton of general shopping, fine dining, and other options for food, shopping, and entertainment available in close proximity.
Cochise elementary and BASIS are only a couple of the schools nearby. Many are within walking distance, but school bus systems are available for use, if necessary, as well.
There is one thing to keep in mind, though. The population of McCormick Ranch mostly consists of older married couples, so finding a playdate for your kids might be a bit more difficult while living there. They can always make friends at school and get together with them that way, though!
9. Pinnacle Peak
Pinnacle Peak

is a beautiful neighborhood to live in. It of course has the famous Pinnacle Peak park, which is known for its grandeur. Pinnacle Peak has great mountains that are good for rock climbing and mountain biking.
Pinnacle Peak has some great restaurants such as the Talavera and Proof. Both of these restaurants have a five-star rating and are great for the whole community. Overall, if the outdoors are what you love then move to Pinnacle Peak. It is a great area for outdoor activities and is perfect for the whole family.
8. Windgate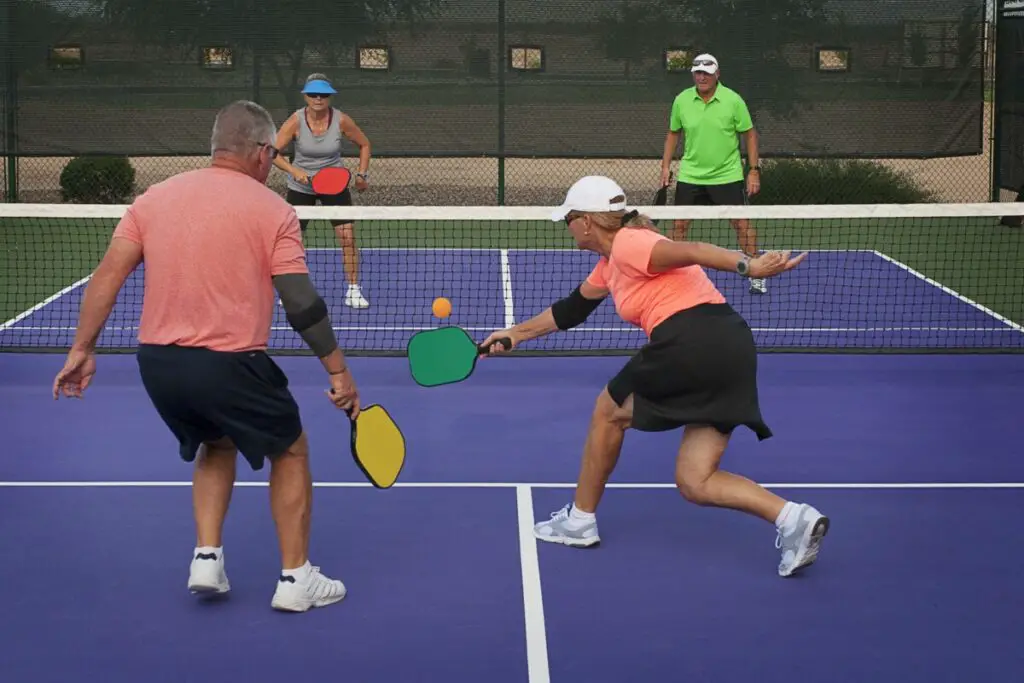 Windgate

is another great community. It has some great amenities that make the place a fun place to live. There are parks, pickle ball courts, pools, and other fun outdoor recreational spots to exercise in.
Another great thing about the Windgate community is that they have a gate system. You will not get any solicitors or unwanted guests in this community then. Therefore, if you want a fun and safe place to live then Windgate can be perfect for you and your family.
7. Scottsdale Ranch
The Scottsdale Ranch

is another great community to live in. They are located in one of the best school districts in the city. The Scottsdale Unified School District focuses intensely on how to give the best hands-on education to your children.
Scottsdale Ranch also is located next to Lake Serena. This is a beautiful lake on which you can go fish or boating with your family. There are also two very nice parks in Scottsdale Ranch. These are great for outdoor activities.
6. Gainey Ranch
If you love to golf the Gainey Ranch

may be a great place to live. The Gainey Ranch has a great golf course that is available to the residents of the community. This means that you can get up every day and work on your game before heading to work.
It also has a lot of things to do if you are an indoor person. Gainey Ranch has 90 restaurants, 320 retail shops, and 80 art galleries. This means there is always something to do in the Gainey Ranch community.
5. Scottsdale Mountain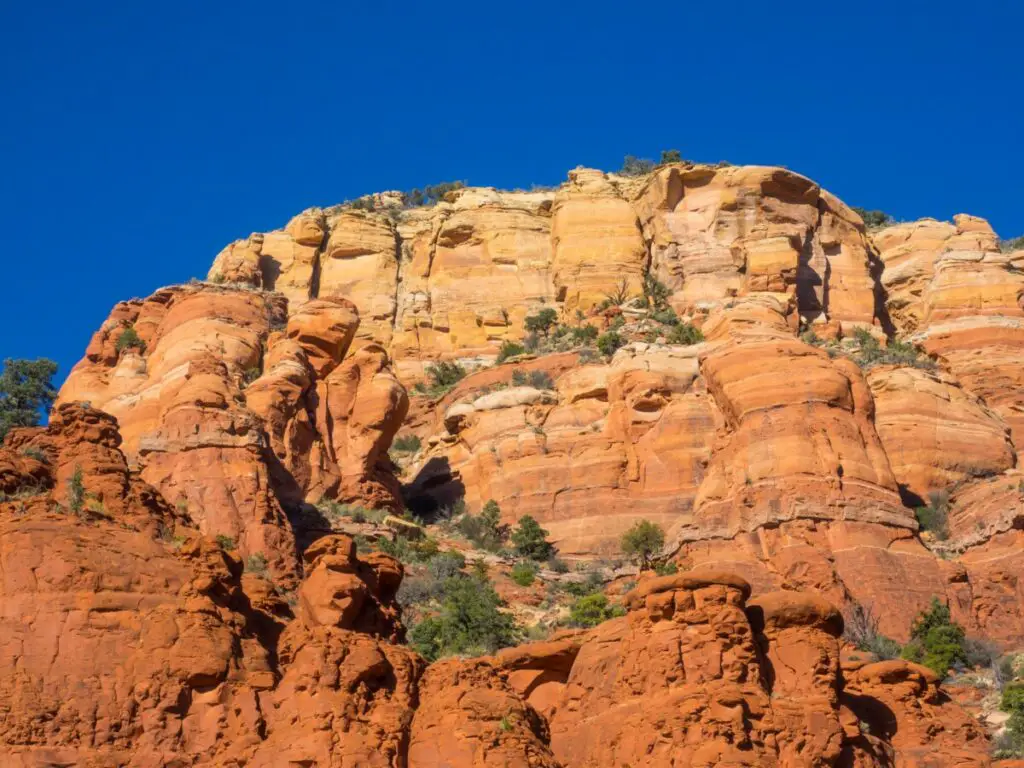 Scottsdale Mountain

is a luxurious place to live. They protect their residence with a 24-hour gate that keeps out unwanted visitors. It also is equipped with many great amenities. They are equipped with a tennis court and a day spa. Therefore you are covered from your physical workout to your mental health vacation.
The Scottsdale Mountain community is located at the base of the mountains as the name suggests. It is a beautiful view and leaves open the opportunity to go climbing and biking through the mountains.
4. Anthem
Anthem

is a great community in Scottsdale, Arizona. Anthem has some great shopping centers to cover all of your needs. They, of course, have the basics such as Walmart, but it also has an outlet shopping center where you can find everything from clothing, toys, and books.
Anthem is also in a great school district that supports its youth and is located next to Glendale Community College. Anthems school district is Deer Valley Unified School District that supports its students by giving them the best teachers.
3. Deer Valley
Deer Valley

is a cute small community that is one of the best neighborhoods in Scottsdale. It is a conservative-leaning city that supports traditional family values. It also has a very low crime rate. You will be safe going on a late-night stroll through this community.
The medium income for this community is $76,000 which means it is a more mid-upper class community. Therefore, if you are a mid-upper class white conservative family this could be the community for you.
2. Encanto Village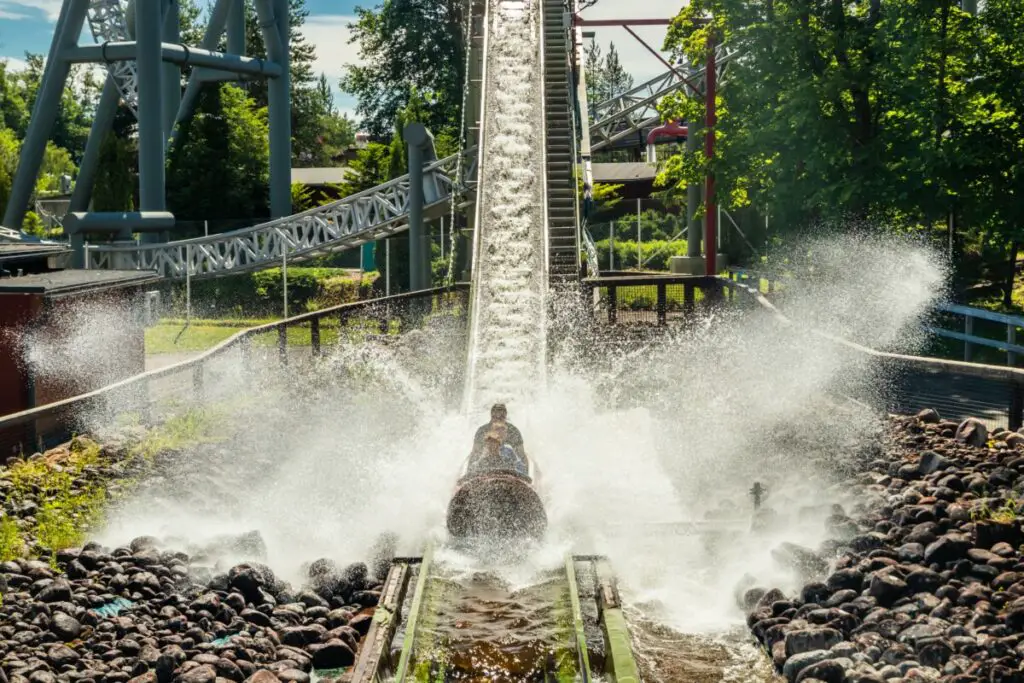 Encanto Village

, just as the name suggests, is an enchanted community. It is the home to many large resorts. There is the Enchanted Island Amusement Park which brings in lots of tourists, and helps with the city's economy. This also is a great place to take the family for fun rides and events that go on there every year.
Encanto Village also is home to some of the best museums in Arizona and is the grounds for the state fair. Therefore if you enjoy an active life this could be a good place to live.
1. Old Town
Old Town

is such a beautiful community in Scottsdale. They have many special events that go on in this community every year. It also is the home to some of the best retail stores that sell tourist attractions. There are so many good bars and restaurants that keep the nightlife alive.
Related Topics:
If you like the article above, here are some other similar articles you should check out!
Is Scottsdale, Arizona a Conservative City?

17 Reasons not to Move to Scottsdale, Arizona

13 Best Family Neighborhoods in Gilbert, Arizona