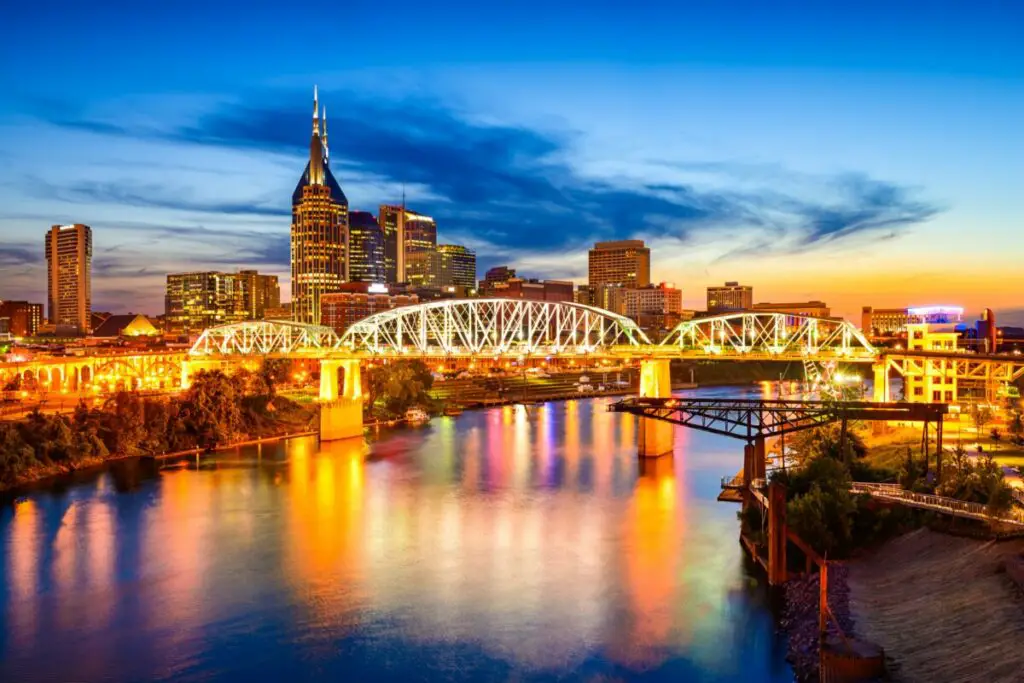 The city of Nashville is known for more than its music industry, it is also famous for being a liberal hotspot

in such a largely conservative state. Many of the city's views support liberal ideals, despite Tennessee's strongly conservative majority.
Nashville, Tennessee is a moderately liberal city. It is often referred to as a "blue dot in a deep red state". While it can't compare to larger Democratic states' capitals, the city of Nashville supports liberal views in its voting patterns and majority, elected officials, LGBTQ rights, and more.
There are plenty of areas in which this Democratic majority shows in the city's events, laws, and policies. Liberal views are generally more accepted and promoted in Nashville than conservative views, especially in relation to the remaining cities and voters in other parts of the state.
Voting Trends in Nashville
Nashville is the capital of Tennessee and is a moderately liberal city that promotes a variety of liberal views. The city shows these views in the voting statistics for the 2020 Presidential election. Approximately 64.5% of voters in Nashville

supported the Democratic candidate. Only 32.4% voted for the Republican party, and the remaining 3.1% of the city voted Independent.
The Democratic party is generally associated with more liberal views, while the Republican party shares more conservative views on the majority of policies. This being said, these high statistics of Democratic voters in Davidson County show that the city has a fairly strong majority, 64.5%, of the population that supports more liberal views. The county has voted Democratic in every election since 2000.
Because of the way the city vote and the way the state votes, you can really be a part of any party or belief and not feel like you are a fish out of water politically. It is so important to be around people with the same views as you, but it is equally important to be around people with differing views. We all have so much to learn from each other.
So if you are a conservative moving to a liberal city or vice versa don't worry! As long as you make and build healthy friendships where you can discuss opposing views respectfully then you are in a good place.
Financial Contributions to Party Campaigns
Another way that we can see whether conservative or liberal views run stronger in Nashville is through the financial contributions

made to party campaigns in recent years.
Over the last four years, from 2018 to 2021, the city of Nashville received a total of $50,377,483 donated to the Democratic party and liberal campaigns from an astounding 253,488 contributions!
Campaigns for the Republican party and conservative views, over the same time span, received a sum of $56,621,513 from a total of only 71,326 contributions in the city of Nashville.
In viewing these numbers, one may take note that the Republican party received a higher sum of donation funding, but as the capital of a Republican state, many residents from outlying towns or other places in the state may travel there to make these donations.
Additionally, the city of Nashville is not completely liberal, but more moderately so, as they have the majority of the population without a complete following. Proving this majority, the liberals took the majority in the number of contributions as well with a 253,488 to 71,326 lead. The Democratic and liberal campaigns received 3.5 times more contributions than their Republican competitors.
Elected Officials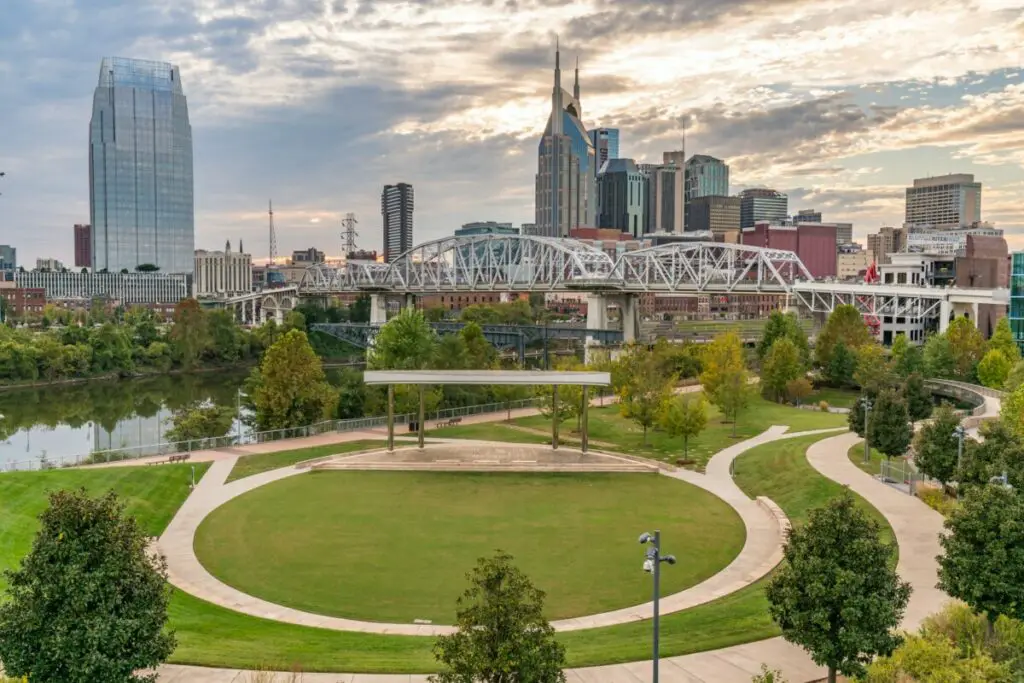 While mayoral elections in the city of Nashville are non-partisan, the current mayor is known to be associated with the Democratic party. Mayor John Cooper was elected in 2019

and will finish his term as mayor in 2023.
Cooper not only beat his competing candidate in the election but received more than double the number of votes! David Briley received 30.2% of the city's voter support, and Mayor Cooper entered office with an overwhelming majority at 69.1%

of the votes cast! Especially in such a Republican state, the overwhelming majority in electing a Democratic mayor shows that Nashville is more liberal than conservative.
LGTBQ+ in Nashville
Same-Sex Marriage Laws
Same-sex marriage has been legalized in the state of Tennessee since June 25, 2015. On that day, 24 marriage licenses

were given in Nashville alone. Since then Nashville has grown to support the LGBTQ+ community.
Now there are a lot of movements, organizations, and companies that openly support this community, and in Nashville, you can find days in the year where there are pride parades and events. Those will be discussed more below.
Organizations Supporting LGBTQ+ Community Members
Some of the many organizations

in Nashville that support LQBTQ+ rights include:
Tennessee Equality Project
Southerners on New Ground
Mid-South Pride
Gender Spectrum
Gay-Straight Alliance Network
Gay, Lesbian, Straight Education Network (aka GLSEN)
Gay & Lesbian Alliance Against Defamation (aka GLAAD)
Nashville Cares
It Gets Better Project
These groups are among many in the city of Nashville organized with the sole purpose of supporting the LGBTQ+ community. They work to help them remain safe from discrimination, enjoy their given rights as American citizens, and live as they choose. There are laws in America that do not allow for discrimination on any grounds, but if it does happen it can be hard to know what to do, and it can be hard to have people believe you.
So, these organizations can help you navigate that and empower you to take a stand for yourself. Some discrimination is done innocently, and other times it is on purpose. People are changing and adapting to a new culture where they can get in big trouble for accidentally saying something wrong, so as long as we give grace at times and stand up for ourselves as well then we are all going to be growing together and building a stronger community.
Pride Events 2022
As is true of many other cities around the nation, Nashville has a large number of events planned to support the LGBTQ+ community members within the city. Across the nation, people hold thousands of events throughout the month of June, which is known as Pride Month, and Nashville is no exception. Some of the planned events include:
API Pride Showcase
Pride Kick-off Trivia with Tracy
Nashville Pride Weekend Happy Hour
Latte Art Throwdown
Zach Noe Tower Headlines Zanies
Nashville Sounds Pride Night
Rainbow Road
Rudy's Pride Celebration
Yay Yay's Pride Bunch
Beautiful Strength Pride Kick-off
Nashville Pride Parade
Nashville Pride Festival
These are only a small representation of all the events held in Nashville

to support these members of this community. An estimated 20,000 marchers participated in the city's annual Pride Parade in 2022.
Such enthusiastic and highly-attended efforts to support the LGBTQ+ community can be a sign of highly liberal views in the city. With strong religious values about marriage, the majority of conservatives care for these individuals as people but do not openly support same-sex marriage. Nashville's liberal majority in population is shown through these events and organizations made in their support.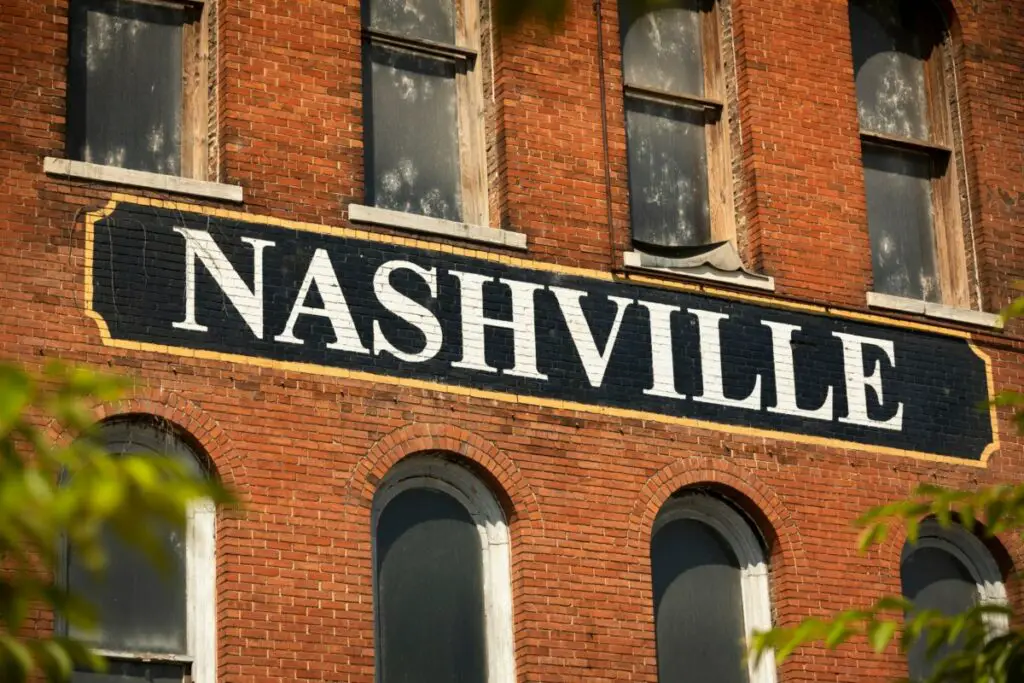 Abortion
The United States Supreme Court recently released a decision to overturn Roe v. Wade

in June of 2022. Previously, this case ruling had protected abortion rights for American women. Procedures were available and legalized in every state because of the previous court ruling. With the case overturned, each US state is now able to legalize or ban abortions completely based on residents' majority votes. This allows states that are conservative to abolish abortions, and it allows states that are liberal to keep abortions.
There are many times throughout history when the states have not all agreed on something, so the power went to the states to decide. It allows for a happy medium to exist and each state can respect that though they wish the whole country followed their laws, they can understand that the majority of residents in other states think and vote differently. There are many who are extremely upset at the overturning, but knowing that abortion is not completely abolished in the country and the decision is up to each state is important.
Nashville citizens were part of a nationally-coordinated effort to oppose this motion. The organization is known as "Bans Off Our Bodies" and works to support the legalization of abortion and make abortion treatments easily available to all women. In Nashville alone, thousands of pro-life protesters

marched downtown and through the city. One protester gave the following statement on the matter.

Doctor Wang was not the only Nashville resident to give her opinion, and the residents that came to protest were a small representation of the large support this event received in Tennessee's capital city.
There are organizations in the city and state that support the protection of women's rights to legal abortions. The National Abortion Federation

, Nashville Health Center

(Planned Parenthood of Tennessee and North Mississippi), and the Nashville Feminist Collective

are a few examples of these organized groups.
This protest and these groups are only a small representation of the pro-choice opinions held among liberal voters within Nashville. The city has a high percentage of Democratic and liberal residents. The support for efforts to legalize abortion shows this majority within Nashville, Tennessee.
Related Topics:
If you like the article above, here are some other similar articles you should check out!
13 Best Family Neighborhoods in Nashville, Tennessee

17 Reasons Not to Move to Nashville, Tennessee

Moving to Tennessee from California 17 Pros and Cons