Politics, especially in Dallas, is a very taboo subject. With Texas consistently being a conservative state, you would assume that Dallas, being the 3rd largest city, would follow suit. However, this has been quite the opposite, with Dallas consistently taking on the role of the rebel of the Lone Star State in regards to politics.
Dallas is turning into a Liberal City more and more every day. In recent history, Dallas has been a Democratic stronghold, with the city voting blue in the last 3 Presidental Elections. The increase of integration from more liberal states has also contributed to Dallas growing into a liberal city.
There are so many other factors that could contribute to a city being more conservative or liberal. Let's see how these different contributions such as cost of living, demographics, and the state of the nation have contributed to the state of politics in Dallas.
Demographics
Demographics is a very important factor to take into account when considering what the state of the city's politics is. When the minority has a strong presence in one city, it can sway the politics there significantly. Take Detroit, Michigan for example, the population is made up of over 70 percent of African-Americans. The city has always had a population mainly made up of African-Americans, so it has been historically on the Democratic side.
Here is the most recent collection of data regarding the demographics of Dallas:
White: 62.66%
Black or African American: 24.28%
Other race: 6.91%
Asian: 3.39%
Two or more races: 2.42%
Native American: 0.31%
Native Hawaiian or Pacific Islander: 0.03%
These numbers might not be as drastic or out there as Detroit's statistics are, but it supports the facts that Dallas is growing into a liberal city. The population of the minority has actually been growing over the years and Dallas can feel their influence. In fact, regarding the 2020 presidential election, the voters in Dallas almost helped turn Texas blue in a presidential election for the first time since 1976.
The African-American and Hispanic populations have been increasing and make up most of the population in Southern Dallas. The Caucasian population is stronger in Northern Dallas, but they have been influenced by those around them. Especially with most of the population being from the younger generation, this flips the vote as most of the younger generation that can vote goes more towards the left or liberal side. This younger generation also makes up a big part of the population in Dallas, so in turn, the city is starting to turn toward having the Liberal mindset.
Integration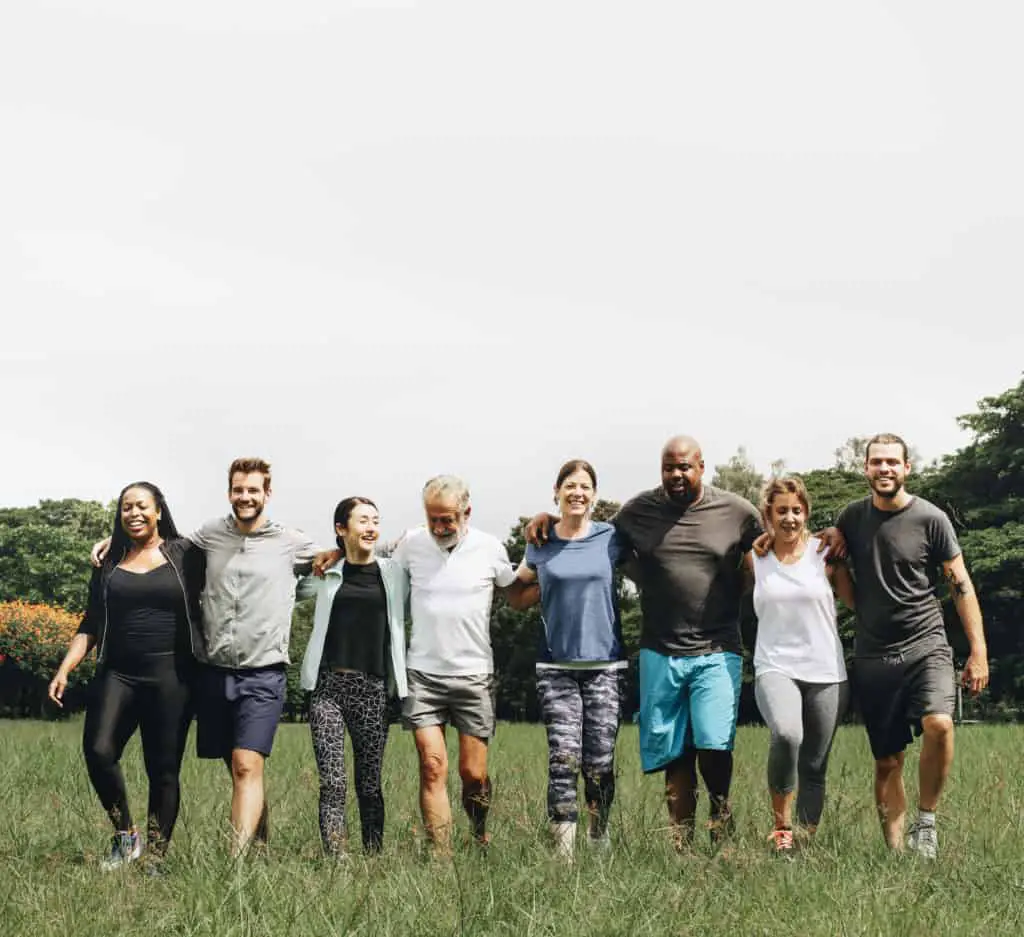 Texas is a place that attracts people to come and live in the great state. Because people want to live in Texas, people will naturally go to the big cities to try to set themselves up for the greatest chance of success. These people are from all walks of life and are seeking to have an opportunity to live a better life and make something out of the few things that they have.
According to, wallethub.com, Texas had the 2nd highest integration score out of all of the states in the union. This means that we are making exceptional progress in racial unity. This racial unity brings about more of the liberal mindset and practices with it. Dallas is a large melting pot of religion, race, and mindsets any way, so this opens up the opportunity to bring in new ideas and policies that could be applied to how the city is run.
Over the years, the mindset in Dallas has changed but it still depends on where you go. It is somewhat 50/50 right now, but there seems to be more of a pull towards the Liberal mindset. Especially with what is going on in our country today, we want there to be no tension or conflict. Neither side really seems to want to compromise, but in order to have peace, compromises must be taken by both sides.
Cost Of Living
There is an observed correlation (though not necessarily causation) between the more liberal a city is and the cost of living in that city. The reasoning behind this statement is because the Democratic tendency is to high-tax metro areas, and regulate these areas more than others. For example, here is a list of the five most expensive cities to live in here in the United States.
New York City, New York: The cost of living is about 154% above the national average and has a median cost of homes at $652,700 while the national average sits at $245,000.
San Fransisco, California: The Median cost of living is about 1.4 Million! This means that a family of 4 would need to have an annual income of 103,200 just to make ends meet in San Fran.
Honolulu, Hawaii: Everything costs more on the island. Groceries run about 64.6% higher than the national average and utilities cost 72.5% more than the national average.
Boston, Massachusetts: The cost of healthcare exceeds the national cost by 22%, and groceries exceed the national average at about 14%. The median home value is around $632,000 while the household income is $65,900. In Boston, a family of four would need $84,905 to make ends meet.
Washington, D.C.: With Washington D.C. being the nation's capital, there are a lot of reasons why it is one of the most expensive cities to live in such as Federal Agencies, Lobbying Firms, and tourism. The Median home values are at $636,000 and the median household income is about $82,600. This makes Washington D.C. similar to Boston with a family of four having to make $75,100 to be able to make ends meet.
The rest of the top ten most expensive cities include:
Oakland, California
San Jose, California
San Diego, California
Los Angeles, California
Miami, Florida
What all of these cities have in common, is that all of them voted Blue in this past presidential election. Dallas was blue in this past election as well and their cost of living has continuously increased over the years. This is indicating that Dallas is turning into a more liberal-minded city every day.
Population
The population has a big impact on whether or not a city is liberal-minded or not. I lived in Dallas for most of my life, so I was in a city that was very open-minded and leaned more towards the left. Then I moved out to Wyoming for a little bit and it was a whole other environment. Wyoming was a very conservative-minded state and they let you know it. Texas is the 2nd most populous state while Wyoming is dead last. The more people that are in a particular area, the more likely it that they will have a liberal mindset.
Let's test this by looking at the top ten most populous cities in the United States and see how they swing in the presidential elections.
New York City, NY (Population: 8,622,357)- Voted Blue
Los Angeles, CA (Population: 4,085,014)- Voted Blue
Chicago, IL (Population: 2,670,406)- Voted Blue
Houston, TX (Population: 2,378,146)- Voted Blue
Phoenix, AZ (Population: 1,743,469)- Voted Blue
Philadelphia, PA (Population: 1,590,402)- Voted Blue
San Antonio, TX (Population: 1,579,504)- Voted Blue
San Diego, CA (Population: 1,469,490)- Voted Blue
Dallas, TX (Population: 1,400,337)- Voted Blue
San Jose, CA (Population: 1,036,242)- Voted Blue
This tends to be pin-pointed toward people being more sympathetic. These cities that are listed above are very diverse cities so that can see other people's viewpoints and where the minority is coming from. This allows people from big cities to take the side of those around them. While people from a smaller town are surrounded by people with very similar mindsets and they don't differ from each other very much.
So the higher population of the city that you travel to or live in, the greater chance you have of having that city being a more liberal-minded city, based on our small sample size.
Rise Of The New Generation
The rising generation has a very particular set of views that allow them to see things in a very different set of ways than anyone else really has had. This new generation is looking at how to make humanity the best that it can for everyone. To make sure that everyone is successful with the least amount of work possible to get there. They are breaking away from the work, work, work mindset and going towards how can I be as relaxed as possible and still be just as successful as the guy next to me.
The liberal mindset also leans towards taxing higher to make the cost of school, medical coverage, and other luxuries that we have less expensive. There are many changes coming to Dallas if the growth continues to follow this trend. These will be welcome changes to many, and it is important to understand this trend if one is to move to Dallas.
But this is the rise of the new generation and it is very prevalent in Dallas. With most of the city's population being people that are under 30, there will likely be more of a liberal mindset that comes with that. So, in closing, Dallas is becoming a liberal city through its demographics, integration, cost of living, population, and the rising generation being so prevalent in the city.
Related Topics:
If you like the article above, here are some other similar articles you should check out!
17 Reasons Not to Move to Dallas, Texas (Voted by the Locals)

9 Famous Celebrities Who Lived in Fort Worth, TX

13 Best Family Neighborhoods in Fort Worth, Texas