Artist, scientist, actor, author, are not the careers that immediately come to mind when thinking of the Cowtown of Fort Worth, Texas. More likely, its name conjures up images of cowboys and lassos, a picture that matches its famed stockyards. However, if there's one thing that history has taught us, it's that talent of any kind can come from anywhere. Here are some of the most notable names who have come from this beloved country city.
Kelly Clarkson
Kelly Clarkson, brought into the spotlight by being the first winner of the American Idol television show, and kept there by her singing career, is a Fort Worth native. Born in a Fort Worth hospital, Clarkson grew up in Burleson, a suburb of the city, where she attended Burleson High School and began her love of music singing in the school choir. Upon graduation in 2000, the artist was offered full scholarships to the University of North Texas, the University of Texas at Austin, and the Berklee College of music, but declined to accept them, wanting to work towards building up her music career.
In 2001 she moved to Los Angeles, California in further pursuit of those dreams. Despite consistent effort on her part, bad luck and an unfortunately timed fire in her apartment drove her to move back home to Texas. It was while living and working in her hometown that Clarkson was encouraged by friends to audition for the first season of the American television competition American Idol in 2002.
Eventually beating out 9,999 other contestants, Clarkson became the first winner of the show— which is now in its 20th season— and finally was able to break into the industry. Though she remained in Texas for a while, in 2012 the artist left her home state for Nashville, and from there has moved into Montana, Los Angeles, and most recently Las Vegas.
Kate Capshaw
Kate Capshaw, an actress popular in the 1980s, is perhaps best known for her role as Willie Scott in the 1984 film Indiana Jones and the Temple of Doom, directed by Steven Spielberg, whom she later married in 1991. Among her other works are notably Dreamscape, and Love Affair.
Capshaw was born Kathleen Sue Nail in Fort Worth, Texas in 1953, where she lived until the age of 5. Having received a degree in education from the University of Missouri, the actress moved to New York City in the early 1980s to pursue acting. Today, the retired actress is known as a talented artist in portraits as well, some of her pieces having been featured in the Smithsonian National Portrait Gallery. (source)
Leighton Meester
It may be surprising to find this actress on the list of Texas natives, but it is true! Though she is well-known for playing upper-class characters— an image established by her first big role as Blair Waldorf in the television drama Gossip Girl— Meester was born in Fort Worth Texas. However, her time in the state was not long-lived, and the entertainer moved away spending much of her childhood in Florida, and from there New York where her acting career took shape.
In addition to her Gossip Girl role, Meester has also starred in films such as Monte Carlo (2011), The Oranges 2011), and made her Broadway debut in 2014 in Of Mice and Men. The actress most recently worked on the ABC Sitcom Single Parents, which ended in 2020. (source)
Leon Bridges
Leon Bridges is a self-taught soul singer-songwriter and record producer from Cowtown. Well-noted for his unique style of singing, his music features a heavy influence from 60's rhythm and blues. Fort Worth Weekly describes him as an artist whose "music sounds like he looks." The Fort Worth resident began his music career while working at a bar and grill in his home city, playing open-mics and raising awareness of his talent. It was after releasing demos of his work in Soundcloud in 2014 that he attracted the attention of several record labels. He was then signed with Columbia Records for his single, "Coming Home," in December of that year.
Since his rise to fame, the country composer has remained in his hometown and has not stopped writing. His music has been featured in an Apple commercial, he has opened for Harry Styles' first solo tour, gone on his own national tour (beginning in his home state, of course), and created several collaborations with fellow artists Khruangbin. The first collab between Bridges and the musical trio, titled "Texas Sun," released in 2019, was well-received, and its eagerly awaited sequel, "Texas Moon," is scheduled for release in February of 2022. (source)
John Denver
While it's true that the renowned folk singer John Denver is more famous for his songs of Colorado and West Virginia, the American music legend once called Fort Worth his home. Growing up in a military family, Denver moved frequently as a child, living in Arizona, Alabama, and Texas to name a few. It seems that his musical journey began in Texas, as a young man attending Texas Tech in the early '60s and playing his guitar to impress female classmates, and eventually dropping out in '63 to pursue his musical future in Los Angeles.
One of his lyrical characteristics was his honesty in his writing, describing his own life experiences and the states he had lived in, visited, and loved. Though he spent most of his adult life in Colorado, Denver never forgot the states he came from. From "almost heaven, West Virginia…," to "West Texas bound…," his love of the American land is clearly heard in each of his compositions. The final concert of Denver's career was held in Corpus Christi, Texas in 1997. (source)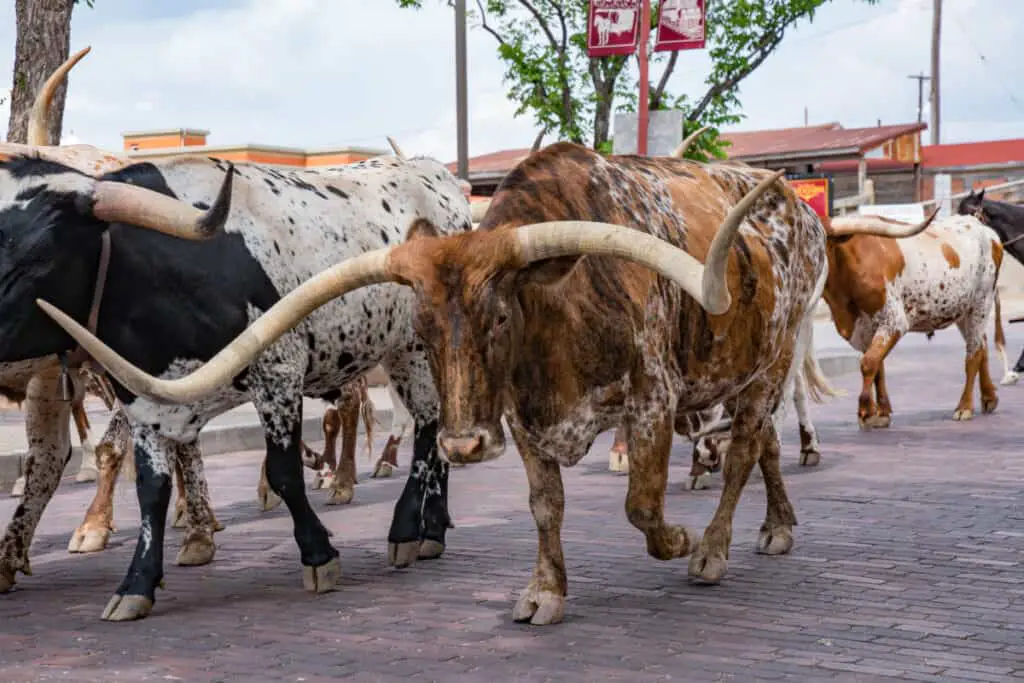 Alan LaVerne Bean
Though the city of Houston is more frequently associated with the National Air and Space Association ("Houston, we have liftoff!) Alan LaVerne Bean first called Fort Worth his home. Bean first fell in love with flight as a child, and he devoted his education and later career to shooting for the stars— literally!
Working as a Navy pilot, Bean made his way through college and graduated with a degree in aeronautical engineering in 1955. However, our blue sky wasn't quite high enough. In 1963, he applied for and was accepted into the space program, going on to be the fourth man ever to walk on the moon. After his retirement in 1981, Bean devoted the rest of his time to becoming an artist, painting the moon's horizon. In his own words, the moon was "mostly black dirt…" and he wanted to be sure that in his work it was "the most beautiful black dirt that's ever been painted." (source)
Shelley Duvall
Shelley Duvall is perhaps most recognizable to today's audiences for her role as the mother in Stephen King's The Shining. However, this film and television legend accomplished much more than that single hit film throughout her career. Born in Fort Worth, Duvall's family moved around the state, eventually settling in Houston. Prior to her very first film in 1971, the actress had never left Texas at all, having studied nutrition science at South Texas Junior College.
Duvall was "discovered" at a party thrown by a friend, where the filmmaker of the black comedy Brewser McCloud was impressed by her upbeat presence and stature. Though at first hesitant to become an actress, Duvall went on to star in such productions as Thieves Like Us, 3 Women, Popeye, Portrait of a Lady. In Faerie Tale Theater and Tall Tales and Legends Duvall served as both actress and executive producer, her hard work eventually earning her a Primetime Emmy Award nomination in 1988.
Though retired now, Shelley Duvall remains a respected name in the film and television industry and resides at her home in Texas with her family. (source)
Larry Hagman
Larry Hagman is perhaps my favorite person on this list; if not only for his role as Major Nelson in I Dream of Jeannie, then also for the fact that we share the very same hometown. Born in Fort Worth, Hagman grew up in the suburb of Weatherford— where he remains a bit of a local legend. He was exposed to the world of acting as a young boy, watching his mother Mary Martin— a famous Broadway actress and star of many shows including Peter Pan— perform from afar. After graduating from high school, Hagman followed in his mother's footsteps and moved to New York City, taking up his first role on stage in Shakespeare's Taming of the Shrew.
Stage experience aside, Hagman's most memorable roles were in his time on primetime television eventually earning 4 Golden Globe nominations and a Soap Opera Digest award. His role as the devious J. R. Ewing in the show Dallas, a primetime soap opera, became a worldwide success. In fact, after a particularly shocking season cliffhanger, the question "Who Shot J.R.?" became engraved as one of TV's most famous questions. (source)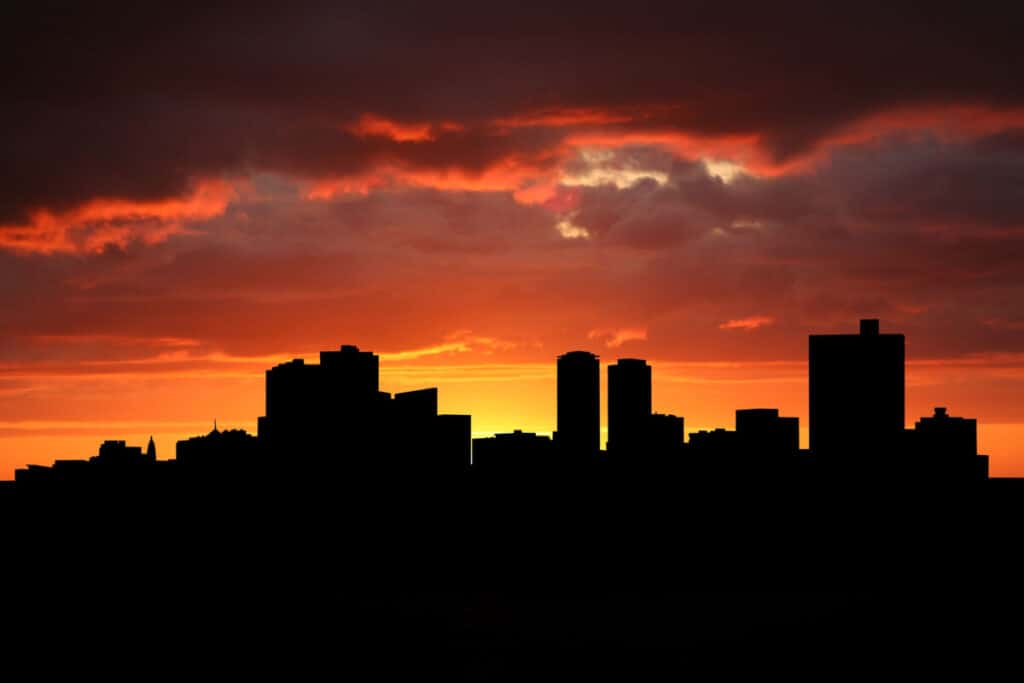 Patricia Highsmith
This member of the list may be surprising, as Patricia Highsmith grew up to be quite the famous expatriate. It is true, the novelist was born in Fort Worth, and though she was raised in New York City with her mother, she returned to Fort Worth to live with her grandmother for a year at age 12. It was not a happy experience for the child, and she later described her time there as "the saddest year of her life," feeling abandoned by her mother. The parent-child relationship between the two was fraught, to put it mildly.
Though her unhappy relationship with her mother stayed with her throughout her life, Highsmith channeled her emotions into creating something else: her writings. Over her 5 decade long career, Highsmith published 22 novels and numerous short stories, many in the psychological thriller genre. Her most notable works, "Strangers on a Train," and "The Talented Mr. Ripley" eventually garnering equally gripping film adaptations. The author never returned to her birth state, and spent the last years of her life in Switzerland, writing and enjoying the alps. (source)
Related Topics:
If you like the article above, here are some other similar articles you should check out!
13 Best Family Neighborhoods in Fort Worth, TX

9 Famous Celebrities Who Live in Dallas, Texas

17 Reasons Not to Move to Frisco, Texas