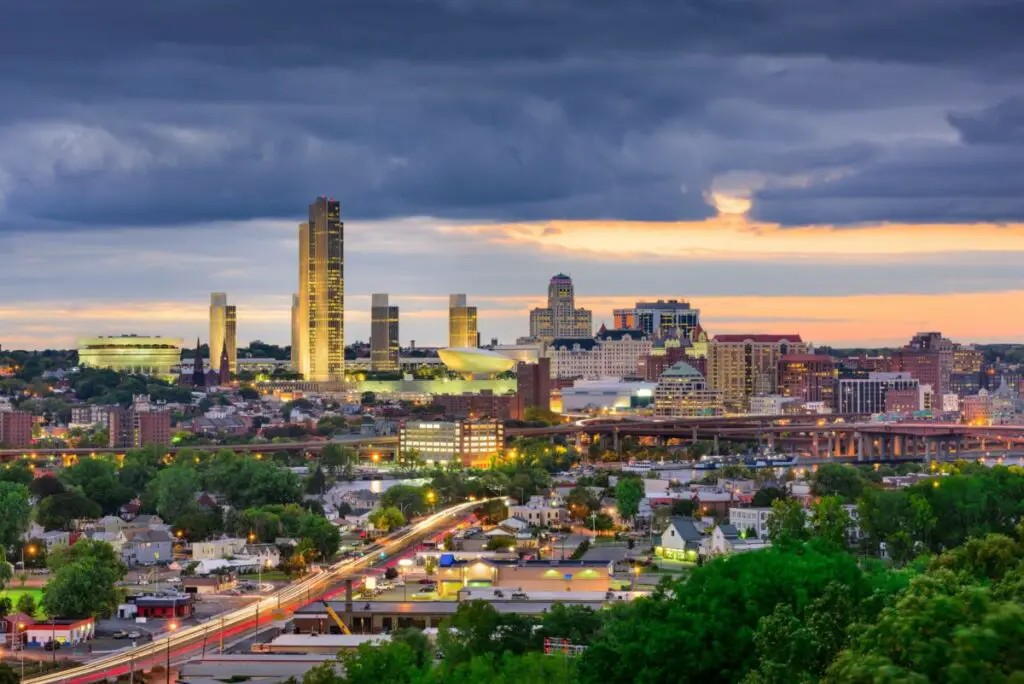 The Big Apple, the Empire State, and the city that never sleeps are all names we would use when referring to New York City. Albany New York has some very important political trends that you might want to know. If you are wondering if Albany, New York is a conservative city, then you have come to the right place!
Albany, New York is not a conservative city based on the state's political history as well as the predominantly Democratic state and local governments, the high and increasing tax rates, recent changes implementing restrictive gun laws, and the small religious population found in the state.
Despite having a predominantly Republican history, New York has experienced a major political shift. Since the 1988 election featuring G. H. Bush and Michael Dukakis, New York has voted exclusively Democratic. If you want to know more about Albany, New York

, and its political habits, keep reading!
Tax Laws
During the 2022 year, tax laws

have not changed much for the city of Albany, New York. The combined sales tax rate for those living in Albany, New York is 8%. This percentage is broken down into 4% for the state of New York, 4% for Albany County, and 0% for the city of Albany.
Albany, New York has a graduated income tax system. This system ranges from 4% – 10.90% with additional tax rates for corporate income tax. This system has helped provide New York Residents with clear requirements for paying taxes. 
Since being in office Governor Hochul has made expensive efforts to increase taxes for those making over $400,000 a year. This increase in taxes has helped push Governor Hochul's focus for Albany forward as she helps make taxes lighter for those making less.
State and Local Government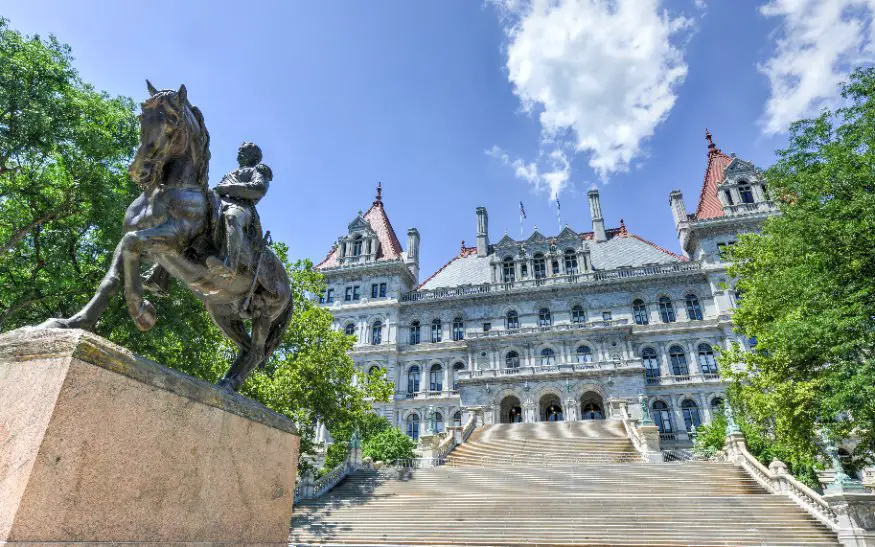 Kathy Sheehan

was elected to be Mayor of Albany in 2013 and has been the active Mayor ever since. Mayor Sheehan was the first female Mayor in Albany's history and has helped shape the city of Albany into the thriving community that it is today. Kathy Sheehan, originally born in Chicago, Illinois, made her way to Albany in 1994 when she pursued a law degree from Albany Law School: University of Albany.
This eventually helped Sheehan as she fought and became Albany City Treasurer. As the city of Albany was struggling financially, Sheehan took on the task and faced the challenge head-on. Treasurer Sheehan was able to create aid and financial stimulation for the failing city.
Her experience as treasurer and in local government did nothing but inspire Sheehan to run for Mayor in November of 2012. After winning the 2013 Mayoral election, Mayor Sheehan has been able to successfully hold her position as Mayor for several elections winning up to 70% of the local votes. Mayor Sheehan's commitment to the people of Albany has helped her create and improve the city of Albany. Since being elected, Mayor Sheehan has had a direct vision for Albany that has changed the city forever.
Mayor Sheehan

has been able to take the city budget and use it to propel the city forward as she has helped target areas of the city that were more run-down and create infrastructural improvements and even has incorporated $100 million worth of funding to create improved local parks. After the CoronaVirus pandemic in 2020, Mayor Sheehan vowed that she would run for an additional term to ensure the city got proper care after this traumatic event.
After implementing Recovery plans across the city, Sheehan has been able to contribute specific city budget funds to the re-establishing of the city post-pandemic. "I think it requires experienced leadership to be able to really help to ensure that we have all voices at the table — that we're making truly transformative investments, and that we are doing it in a way that is sustainable." 
Governor Hochul

is the current and active Governor in the state of New York. Born and raised in Buffalo, New York, Governor Hochul has spent her years in New York serving the state and the public in nearly every way possible. After receiving a Bachelor's degree in Political science from Maxwell School of Syracuse University, Hochul pursued a Juris Doctor from Catholic University Columbus School of Law. After her many years of education, Hochul became involved with the Hamburg, New York Town Board. She served the community here for 14 years as she encouraged economic growth and promoted small businesses.
After her time there, Hochul

served in the House of Representatives specializing in the House Armed Forces and Homeland Security Committees. This opportunity sent Hochul abroad to Afghanistan where she was able to discuss with military leaders about veterans and life after their service. Hochul's time in congress sent her to being Lieutenant Governor for 6 years. Her time was mostly spent in response to the COVID-19 Pandemic. However, she also pushed efforts regarding the New York Opioid epidemic and efforts to prevent sexual assault.
Since being elected in 2021, Governor Hochul's recent actions have led her to speak out against gun violence since the Buffalo, New York shooting in early 2022 and also create opportunities for safe abortions amid the overturn of Roe v. Wade also in early 2022. Hochul's Democratic history has served her well and kept her endorsed by the party during her whole time serving.
Beyond the Mayoral guidance of Mayor Sheehan and Governor Hochul, the state of New York is offered additional governmental assistance to ensure the state has a say in national policy. The state of New York has authorized 48 members of the House of Representatives.
This is broken down into 28 members of the Democratic party and 20 members of the Republican party. The Speaker of the House is Carl Heastie of the Democratic party, with Majority Leader Crystal Peoples-Stokes (D) and Minority Leader William Barclay (R). The State of New York is also allotted 63 members of the state Senate.
This is made up of 43 members of the Democratic party and 20 members of the Republican party. The President of the Senate

is Brian Benjamin of the Democratic party with the Majority Leader being Andrea Stewart-Cousins (D) and the Minority Leader being Robert Ortt (R).
Gun laws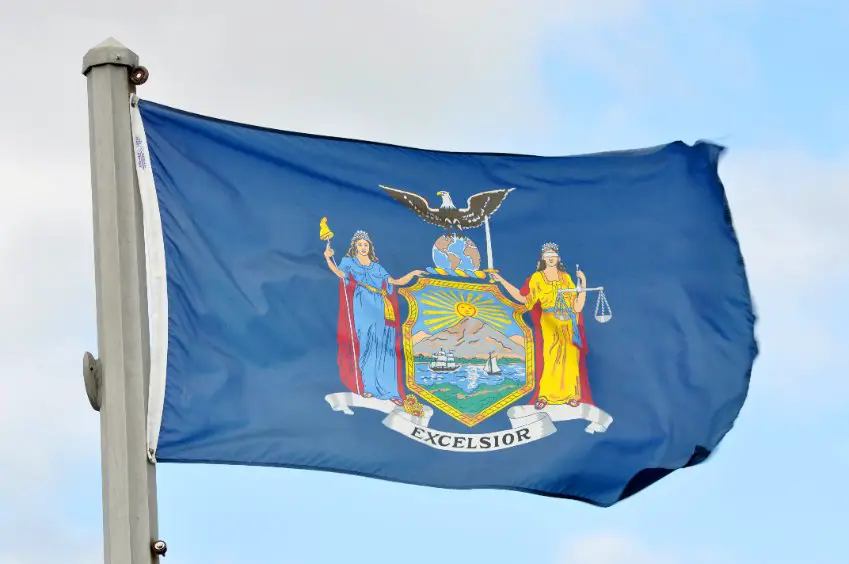 In June 2022, Governor Kathy Hochul issued historic legislation issuing a tighter gun policy in the state of New York. This legislation re-instated New York's "shall issue" policies as well as clarified many of the already existing policies. Because New York is a Shall Issue state, anyone desiring a gun must complete a specific licensing. These licenses are offered at the local Sheriff's Department or Court System. While open carry is not directly addressed in New York, the New York Pistol License (NYPL) is required to carry.
In addition, purchasing a handgun or other firearm requires a full background check of the individual as well as complete registration of the weapon. No firearms are authorized unless they have been registered by a licensed firearms dealer.
In regard to concealed carry, New York only allows concealed carry if individuals have an NYPL. While most licensing and carrying requirements can vary from county to county, the local departments responsible for firearm licensing can help clarify those policies. New York does not allow and honor licensing from other states. In order for an individual to have firearm authorization in New York, the individual must have completed the designated New York

firearm permits and licensing.  
This new legislature, issued by Democratic Governor Hochul, has increased the restrictions on firearms in the state and pushed several liberal ideals.
Religion
Religion

is something that can drive a community. However, New York is 15% lower than the national average of religious individuals. New York state has a 51% religious rate. Albany is even lower than the New York state average. Albany, New York has a religious rate of 45.2%. This rate is broken down into several 28% catholic worshippers and 2.1% Presbyterians. The lower rates of religious individuals encourage the inclusion of less traditional ideals in the community and promote liberal values. 
Why is This Important?
You may be wondering what you should take away from this and why it's so important to know the political trends of a city. It's so important because knowing the political trends of a location might change if you plan on visiting or living in that specific city.
For example, if you are planning on living or visiting Albany, New York, but you are strongly conservative, you may want to reconsider going to the city. A city's political habits typically won't change, which means that the voting in Albany will most likely remain liberal. This is a huge factor you should take into consideration when deciding to live or visit the city of Albany, New York.
The important takeaway from this article is that the political trends of a city are more important than you think. Just make sure to take all of this information in and use it when deciding if you should go to Albany, New York.
Related Topics:
If you like the article above, here are some other similar articles you should check out!
9 Famous Celebrities Who Live in Albany, NY

Moving to New York Vs. Utah 17 Pros and Cons

9 Famous Celebrities Who Live in Syracuse, New York