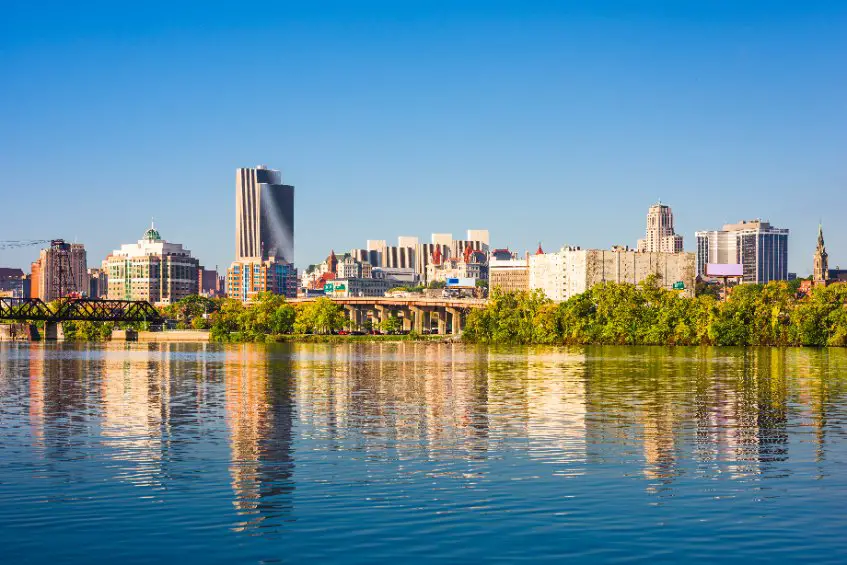 Albany is the capital of the state which contains New York, one of the most famous cities in the world. However, Albany has generated its own fair share of influential people over the years.
1. Gregory Maguire
Gregory Maguire may not be the best-known person on this list, but he might be the one who has had the most impact on society so far in his life. Mr. Maguire is the writer of the novel Wicked: The Life and Times of the Wicked Witch of the West, which was later adapted into the mega-hit musical Wicked.
Whether this is a good thing or not is debatable. What is not debatable is whether it merits some level of fame. Maguire's success as an author is unquestionable. Getting a novel adapted into a musical is a feat to be lauded, especially considering that filming for a Wicked movie is starting later this very year.
Maguire's other novels have not had quite the same impact as Wicked has, but they have certainly reached some fairly considerable audiences. Some of the standouts include Confessions of an Ugly Stepsister, Mirror Mirror, and just this year Cress Watercress. His novels tend to have a basis in fairy tales and other well-known stories.
2. Dion Lewis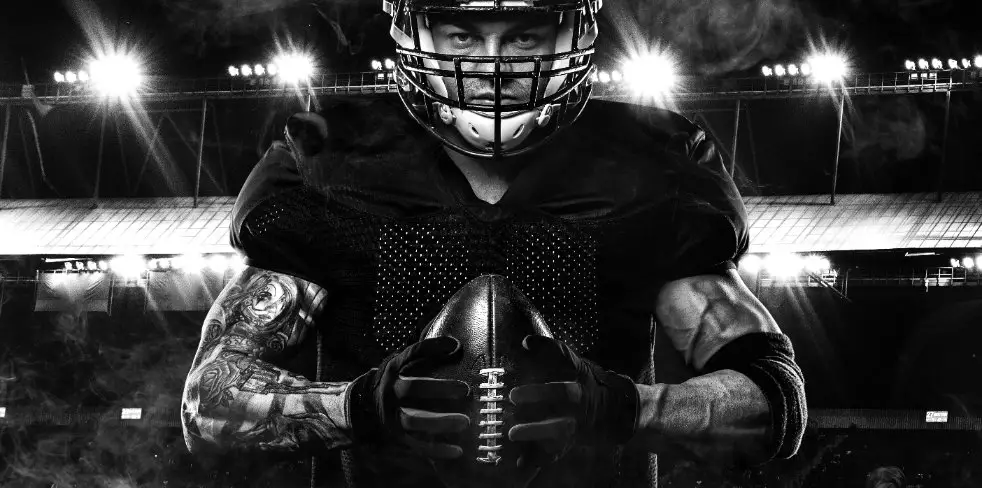 Dion Lewis is a former pro football player from Albany, NY. He played for the University of Pittsburgh in 2009 and 2010, moving on to play for the Philadelphia Eagles, the Cleveland Browns, the Indianapolis Colts, the New England Patriots, the Tennessee Titans, and the New York Titans.
Having retired in 2021 after ten seasons, Lewis won one super bowl with the Patriots and made the playoffs three times also with that team. His position was running back. In ten years of professional play, he led the league in returning touchdowns once.
3. Kirsten Gillibrand
Kirsten Gillibrand is the junior senator from New York to the US Congress and a former presidential candidate. A democrat, she has been working in politics in some capacity since 2007 when she was first sworn into the House of Representatives. Before that, she studied at Dartmouth and Beijing Normal University before getting her law degree at UCLA.
While Gillibrand is a Democrat, she is much more conservative than most of her colleagues in that party. While she has moved further left on many topics since the beginning of her time in office, she is still a strong supporter of national defense.
She currently serves on the senate Agriculture, Nutrition, and Forestry Committee, Armed Forces committee, and the special committees on aging and intelligence. In the passed she has served on the Committee on Foreign Relations and the Committee on the Environment and Public works.
The most notable part of her career as a senator might be her consistent support of women experiencing sexual harassment, even criticizing members of he own party for allegations against them. She was the first Democrat to call for Al Franken's resignation, as well as the first to say that Bill Clinton should have resigned after his affair was discovered.
Gillibrand officially announced her bid for president in March of 2019 but withdrew from the primaries in August of the same year as she neither met the fundraising requirements nor the polling requirements to qualify for the third debate.
4: William Devane
Known for his roles in the soap opera Knots Landing and more recently in 24: Live Another Day and The Grinder. Devane's roles have been diverse, but most of his recent famous roles have been politicians. He has played the president of the United States on multiple occasions, most notably in The Missiles of October, Stargate SG-1, and The Dark Knight Rises.
He also has an impressive sci-fi resume, having acted in The Hollow Man, Space Cowboys, the aforementioned Stargate SG-1, and even the little-known Timestalkers.
Although he is currently 82 years old, he is still making appearances in Bosch: Legacy, which is still coming out with new episodes as of the writing of this article.
5. Martin Seligman
Born and raised in Albany, Seligman is an influential psychologist and accomplished bridge player. His claims to fame include the discovery of learned helplessness, a phenomenon in which a person or animal feels like things are so far out of control that they no longer take an interest in escaping a dangerous situation, and his more recent work as a proponent of positive psychology.
Positive psychology is a branch of psychology that examines people based on their potential to do good rather than the problems that they have. Seligman's Character Strengths and Virtues is a work of positive psychology that mirrors the DSM, looking to document positive traits that people can develop.
Seligman is also a remarkable bridge player. He has won over fifty regional bridge championships, and in 1998 he came in second place at the Blue Ribbon Pairs, one of three big bridge tournaments in the United States. Seligman is currently 79 years old.
6. Elise Stefanik
Stefanik is the representative of the New York 21st congressional district, which includes Albany. born in Albany proper, she now resides in Schuylerville. She is a Republican. She began her work in the House in 2015. That year, she served on the House Armed Services committee as well as the Committee on Education and the Workforce and the Permanent Select Committee on intelligence.
Stefanik claims to be a moderate republican, and this appears to be true. She ranked the 19th most bipartisan member of the House in her first term. However, she has moved to the right since then, particularly having embraced various voter registration policies.
That being said, she has consistently been on the side of fighting climate change, something that is uncommon among her Republican colleagues
7. Andy Rooney
Andy Rooney was the nationally famous journalist who appeared on 60 minutes for so many years. Born and raised in Albany, he lived there up until his death in 2011. Rooney began his career during WWII writing for the Stars and Stripes, a paper produced by the American military and distributed to troops.
For his service reporting in combat zones, he received the Bronze Star Medal and the Air Medal. After that, he wrote for various shows on CBS, specializing in writing television essays to be read by Harry Reasoner. It was his two episodes of CBS's Of Black America documentary series that won him his first Emmy.
The part of his career he is best known for, of course, was his series of short television essays that were used to end the show Sixty Minutes. Over the course of the years between 1978 and his death, he produced a new essay each week for the show on a huge variety of topics.
While his life may have been controversial, he certainly was a many of principle and an impressive reporter.
8. Reid Scott
Best known for his roles in The Boys, VEEP, and Venom, Reid Scott was born in Albany and went to university in Syracuse. He is a capital region boy for sure. While he has only gained fame recently, he's been working in Hollywood as an actor and screenwriter since 2002 and has been in both television shows and films for the past twenty years.
Certainly a good actor, Scott has been nominated for several awards and won an award from the Screen Actor's Guild for his work on Veep in 2018. He is still working in the field, with his most recent film credits including a voice role in Injustice and television roles on Blackish, The Afterparty, The Marvelous Mrs. Maisel, and Echoes. He is unlikely to stop appearing on screen any time soon.
9. P.M Seymour
Patrick M. Seymour is a voice actor and YouTuber from the Albany area. A different kind of famous than many of the other people on this list, Seymour has 501,000 subscribers at the writing of this article, with that number likely to increase over time.
Seymour is also a voice actor with credits on both video games and animations, with his most good appearances being on the video game Genshin Impact and the show Megaton Girl.
their YouTube channel involves him reading various Tumblr posts out loud and reacting to them. While that sounds like it would be boring, it is surprisingly hypnotic. He also posts illustrations from his show Cosmic Wonders on his YouTube community page and his Tumblr account.
So those are nine famous people from Albany, New York! Of course, the further back in time you go the more people you can find from the Capitol region who had an effect on the country as a whole. Of particular note is the Schuyler family, whose fame has grown significantly recently due to the musical Hamilton.
Of course, time continues its terrible march and as it progresses it seems almost inevitable that more celebrities will be born in Albany, whether we want them to be or not. We must simply be grateful for the ones we have and hope that those we receive in the future are just as good.
Related Topics:
If you like the article above, here are some other similar articles you should check out!
Is Albany, New York a Conservative City?
Is There Public Transportation in Rochester, New York?

Is Buffalo, New York a Liberal City?