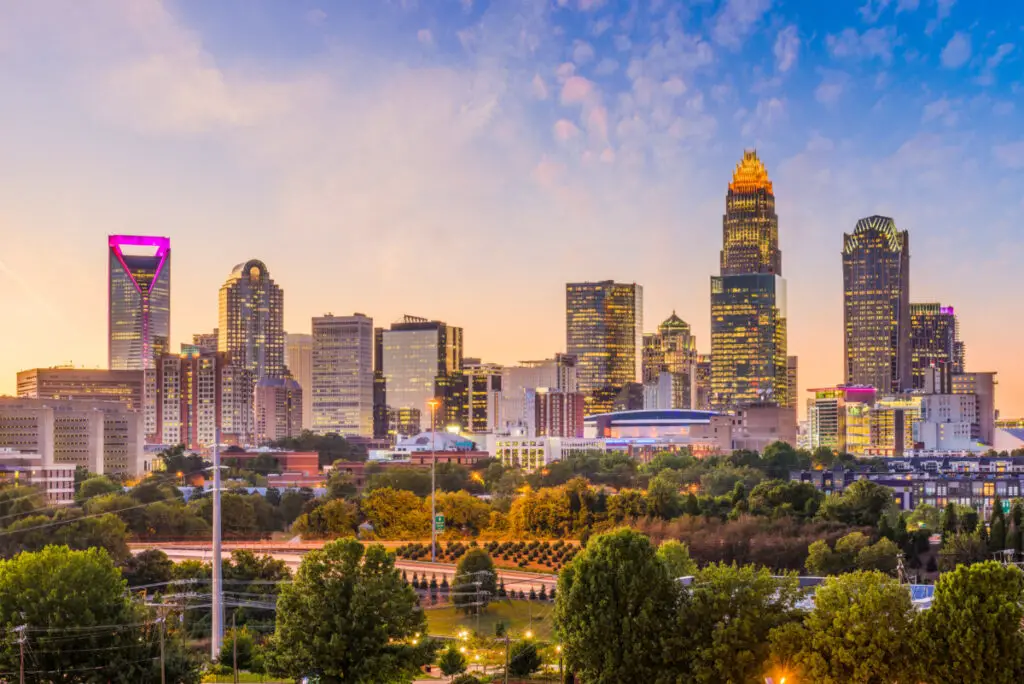 Charlotte, North Carolina might not seem to be the kind of town to churn out celebrities, but you'd be surprised by what celebrities call Charlotte home. Keep reading to learn about 9 famous celebrities that are making Charlotte proud.
1. Luke Combs
Luke Combs

was born and raised in Charlotte, North Carolina. The famous country singer has been a music lover since he was young and even got the chance to perform at the esteemed Carnegie Hall while in high school. Combs went to Appalachian State University but dropped out just before graduating. He then moved to Nashville, Tennessee, and released his first two EPs in 2014, The Way She Rides and Can I Get an Outlaw.
These EP's were fairly successful, but he really broke into the industry in 2016 with his first single "Hurricane," which made it onto the Billboard Hot Country Songs chart. That same year, he was named an artist to watch and signed a deal with Sony Music Nashville. Since then, he has released four albums that have all been successful and currently has over 13 million monthly listeners on Spotify

.
Combs

has made quite the splash in country music and has received a Billboard music award along with being the CMA Entertainer of the Year. He also broke the record for the most #1 singles from the same album, What You See Ain't Always What You Get. Along with these accomplishments, Luke Combs has been nominated for two Grammy Awards and earned four ACMA Awards, two iHeart Radio awards, and six CMA Awards.
2. Steph Curry
Steph Curry

, born Wardell Stephen Curry II, is one of the most well-known NBA players today. He, along with his brother Seth Curry, who is also an NBA player, was raised in Charlotte, North Carolina. Basketball is in the Currys' blood, as his father Dell Curry is a former NBA player. Steph Curry grew up going to his father's games and shooting with the team during warm-ups, which fostered his love of the sport.
Curry's success began when he led his high school teams to multiple state playoffs and conference titles. He was offered a spot on the team at Davidson College and began playing for them in 2007. Steph Curry was the leading scorer for the Wildcats every year he played for them. At Davidson College, Curry was named the Southern Conference Freshman of the Year and Breakthrough Player of the Year.
As a result of his achievements at Davidson, his number was retired and he was inducted into Davidson's athletic hall of fame. Curry made his debut in the NBA playing for the Golden State Warriors and ended the season as the runner-up for the NBA Rookie of the Year Award. He also broke records as the highest three-point scorer in NBA history sinking 166 threes.
Curry changed the game with his frequent utilization of the three-point shot and is arguably one of the greatest shooters in NBA history. Being named NBA MVP twice and winning an NBA All-Star Game MVP Award, some may say he is one of the greatest NBA players in history.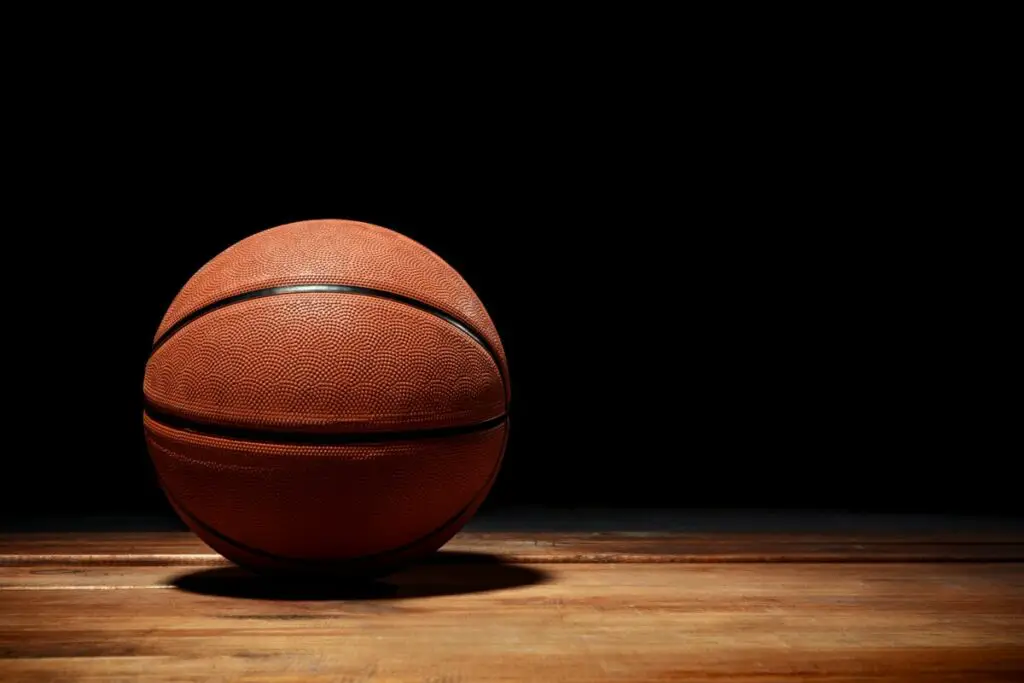 3. Britt Robertson
Brittany Leanna Robertson

, better known as Britt Robertson, is a fairly successful actress who was born in Charlotte, North Carolina. When Britt and her six siblings moved to South Carolina with their parents, she began acting at a local theatre. As she found success in South Carolina, Robertson decided to move to Los Angeles with her grandmother in order to pursue a career in acting at just 14 years old.
There she began auditioning for pilots and made her first splash in the industry when she landed a role in the TV show Growing Pains: Return of the Seavers in 2004. A few years later, Britt made her film debut in Dan in Real Life. She is best known, however, for her roles in The Longest Ride, Tomorrowland, and The Space Between Us.
Currently, Britt is working on filming the series The Re-Education of Molly Singer. Britt Johnson also recently announced her engagement to Paul Floyd.
4. Dwayne 'the Rock' Johnson
Although he grew up in many places, Dwayne Johnson

spent a good chunk of his childhood in Charlotte, North Carolina. He was quite the athlete, growing up playing football, rugby, wrestling, and track and field. Johnson got into a bit of trouble as a teen, being arrested multiple times under different charges such as fighting, theft, and check fraud.
After graduating high school, Dwayne went to play at the University of Miami, where he got a degree in criminology and physiology while becoming a prominent student speaker. When his football career ended after a stint in the Canadian Football League, Johnson thought he'd try his luck at pro wrestling. He excelled and soon adopted the ring name 'the Rock' as an adaptation of his father's ring name- Rocky Johnson.
When the Rock won his first WWF Championship, he began to gain popularity and eventually became King of the Ring. In 1999, Johnson left the world of wrestling to pursue an acting career. His first major role was in the movie The Mummy Returns. Since then, Dwayne Johnson has become one of the highest-paid actors in Hollywood and owns his own production company. In 2019, he was named one of the Most Influential People in the World by Time magazine.
5. Cam Newton
Cam Newton is arguably one of the best NFL quarterbacks and is the leading quarterback in rushing touchdowns. Cameron Jerrell Newton

, better known as "Super Cam," was born in Atlanta, Georgia to Cecil Newton, who also played in the NFL. Cam's younger brother also played in the league. Growing up, Newton played basketball and baseball but quit in high school in order to focus on football.
Newton went on to play at the University of Florida and was the runner-up to Tim Tebow for the Heisman Trophy. After facing troubles and threats of expulsion from the University of Florida, he transferred to Blinn College and eventually played at Auburn University.
In 2011, Newton was drafted into the NFL by the Carolina Panthers, signing a four-year contract with the team. During his first year of the league, Cam Newton earned the honor of being named AP Offensive Rookie of the Year and Pepsi NFL Rookie of the Year. His 2014 season was rough due to him experiencing multiple injuries, but he bounced back the next year, making an appearance at the Super Bowl and was named the NFL MVP.
6. Seth Avett
Seth Avett

was born in Charlotte, North Carolina, and was raised in the nearby city of Concord, North Carolina. He and his older brother Scott are key members of the band, the Avett Brothers. The two had always dreamed about becoming stars, lofty dreams for two southern farm boys. They pursued these dreams by taking piano, guitar, and banjo lessons.
In high school, Seth Avett participated in sports and performed in local talent shows. He and his brother formed a rock band called Nemo, which quickly disbanded after releasing a 5-song EP. Half of the band continued to be Nemo, while Seth and Scott formed the Avett Brothers. Bob Crawford joined the band soon after and encouraged them to perform and record songs more frequently.
Together, the band has released eleven albums which have won multiple awards for the Best Americana Album and Performance.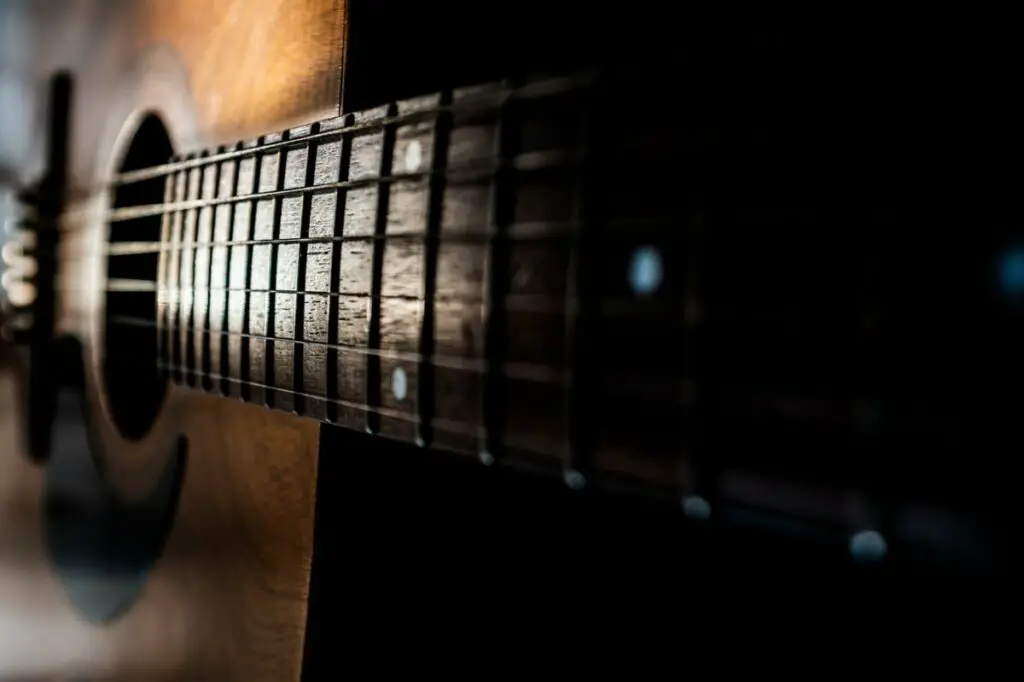 7. Allen Iverson
Allen Iverson

had a rough childhood. He was born to Ann Iverson, who was 15 at the time and was soon left by Allen's father. He grew close to his father figure Michael Freeman, but when Allen was 13, he was arrested in front of the boy for drug dealing. To help deal with things going on in his home life, Iverson turned to sports. Iverson played as quarterback for his high school football team along with point guard for the basketball team.
In 1994, Allen began playing college ball at Georgetown and was named the Big East Rookie of the Year. After playing at Georgetown for just two years, he left for the NBA. He was the first pick in the draft and began to play for the Philadelphia 76ers. In 2001 and 2005 he was named the NBA's Most Valuable Player and was inducted into the Naismith Memorial Hall of Fame in 2016. He is one of the highest scorers in NBA History.
8. Brooklyn Decker
Although this model and actress were born in Ohio, Brooklyn Decker went to high school and was discovered in Charlotte, North Carolina. Her mother was a nurse and her father sold pacemakers. After she was discovered, Decker was the face of the prom dressmaker Mauri Simone. Since then, she has appeared in various fashion magazines such as Teen Vogue, Cosmopolitan, Glamour, GQ, Esquire, and Glamour.
Shortly after moving to New York City, she auditioned for and was featured as a model for the Sports Illustrated swimsuit edition. She was eventually chosen to be on the cover in 2010. Along with modeling, Brooklyn Decker appeared on multiple talk shows as well as appeared in a few movies.
9. Charles Duke
Charles Duke

, who goes by Charlie, is one of the twelve men who have ever walked on the moon. He was born in Charlotte, North Carolina, and went on to study at the Admiral Farragut Academy, where he was selected as valedictorian. Charlie became a pilot through the Naval Academy and served as a fighter pilot. He then studied at the Massachusetts Institute of Technology with a degree in Aeronautics.
When he graduated he joined NASA and was selected to go on an Apollo mission, where he was able to set foot on the moon.
Related Topics:
If you like the article above, here are some other similar articles you should check out!
Is there Public Transportation in Charlotte, North Carolina?

17 Reasons Not to Move to Charlotte, North Carolina

16 Reasons Not to Move to Greensboro, NC