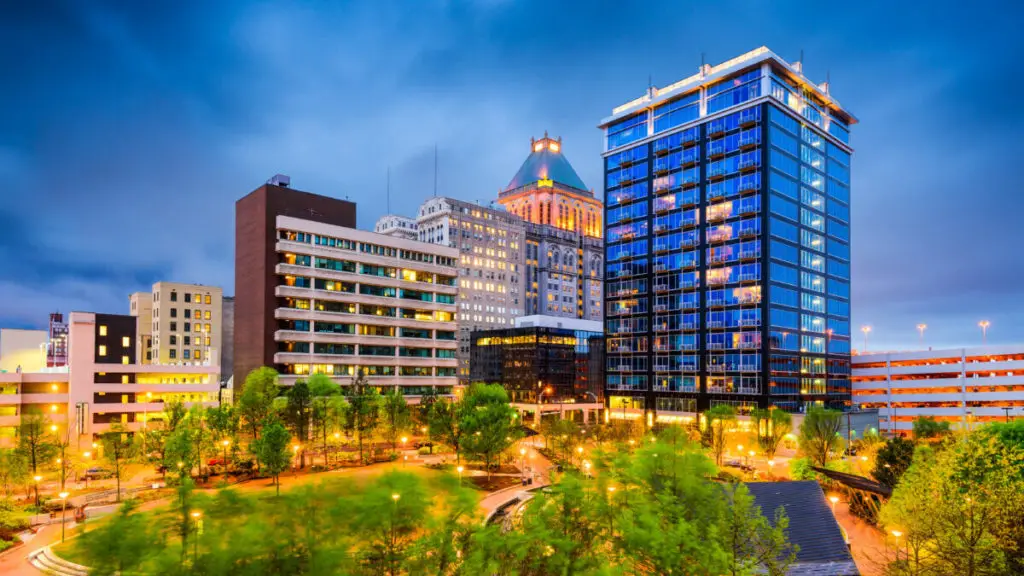 Are you looking to move to Greensboro, North Carolina, and want to if it's a good place to live? Well, I am here to tell you that it is not a place you want to move to. Here, we've got 16 reasons why you do not want to move to Greensboro!
The city of Greensboro, North Carolina may seem like a great place to live, but there are hidden negatives about the city that make it a place you do not want to live. Keep reading to hear those reasons!
1. Crime Rates
The website NieghboorhoodScouts is a website that helps people be able to see just how safe their city is and also what areas are more dangerous within the city. They rank the city on a scale of 0-100 with 100 being the highest that a city can get. Greensboro ended up with a score of only 5. That means that Greensboro is one of the most dangerous cities in the United States of America, and the facts back this up. The National average when it comes to violent crimes is right around 4, and North Carolina's average is 4.26, however, Greensboro blows those numbers out of the water with an average of 9.07. This is more than double the number of violent crimes compared to the national average.
Property crime is also almost double the national average with it being 36 compared to the nation of 19. The worst state when it comes to crimes in Greensboro is the amount of crime per square mile. The national average is 26 and the North Carolina average is only 25. However again Greensboro is far above the average, this time being 4 times large with an average of 103.
Everyone wants their families to be safe in their hometown, and if you move you and your family to Greensboro, North Carolina, you may be risking that safety. Consider not moving to this city if you want to remain safe and happy.
2. A Rude City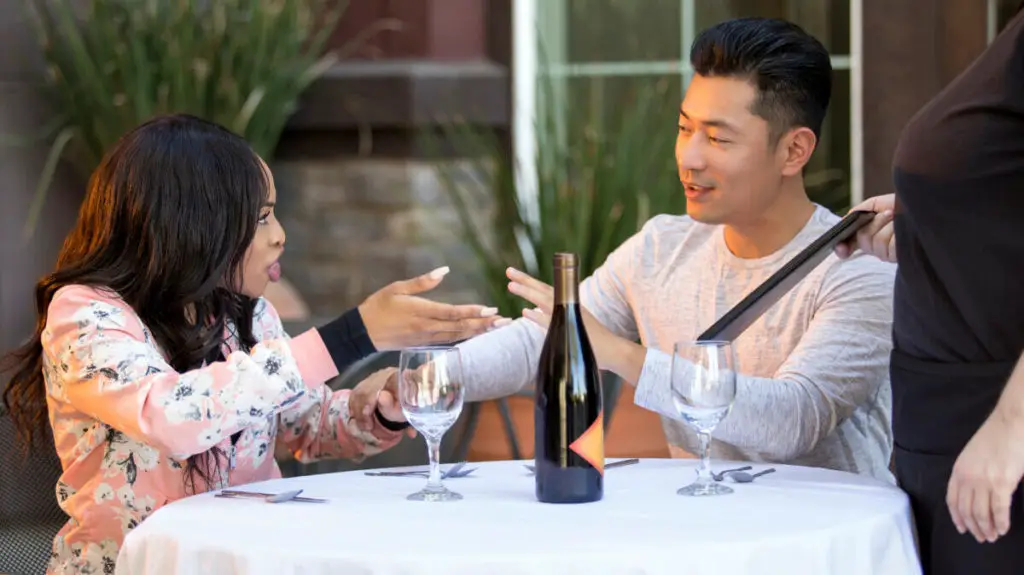 Another one of the most common complaints that locals tended to have was the fact that almost everyone they seemed to interact with was very rude to them. "The people here are often very rude and mean. Be prepared to deal with angry employees at fast food places, restaurants, and grocery stores." So, anyone who might be considering moving to Greensboro, be aware that you are likely going to have to face these rude, impolite, or difficult people in your daily interactions.
3. Very Difficult to Make Friends
As with most cities, it can be very difficult to connect with people and make new friends when you move. This is standard in just about every city large in the United States, but Greensboro despite giving you a small-town feel has many large city habits and this is one of them. Another factor playing into this is the fact that most attractions and entertainment that Greensboro has are very spread out so it can be difficult or annoying to try to go to different entertainment points to even have the chance of meeting new people.
4. Greensboring
If making friends being difficult wasn't enough, there really isn't that much in Greensboro for you to do. Because of the lack of activities in the city, it has received the nickname Greensboring. This is one of the many people who stated the fact that the city doesn't have much to do in it. "There aren't many large attractions here. We have a few things in the city and nearby, but nothing that a larger city has. Nightlife isn't that active here, there is stuff to do though."
Along with the city not having much to do on a regular day, don't expect many event-style activities to make a stop in Greensboro because it is still thought of as a smaller town. "Since it is smaller than Charlotte and Raleigh, big events/concerts often bypass Greensboro."
5. No Pro Sports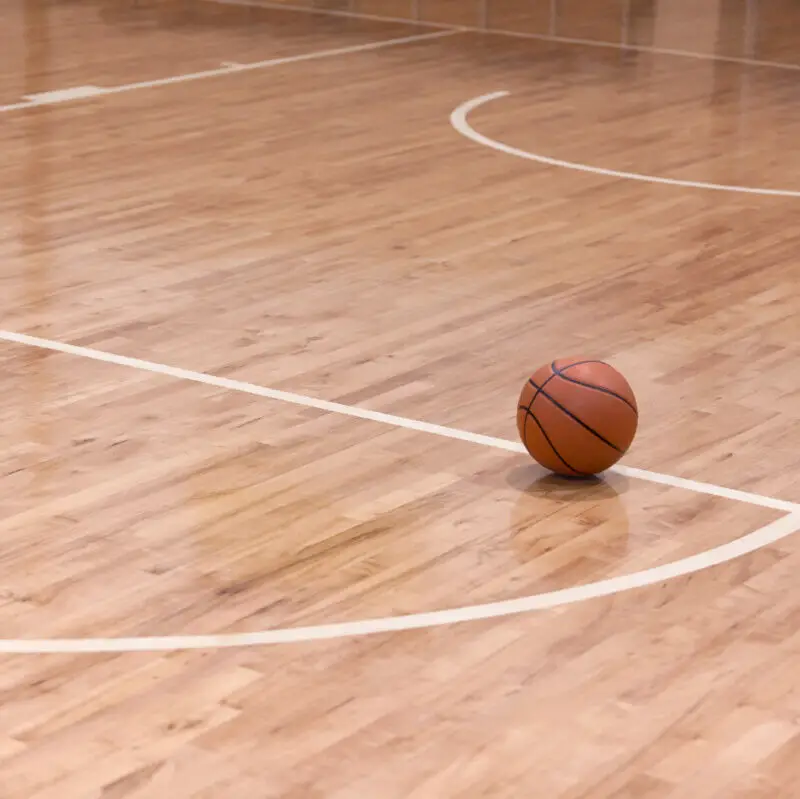 Just as with any large event, since Greensboro is a smaller city, it isn't going to get any major sports team. There are several small sports teams who play in Greensboro such as the Greensboro Grasshoppers and Greensboro Swarm, however, besides that, you are going to have to look for pro teams from either Charlotte or Raleigh.
While you aren't going to have any local pro sports team located in Greensboro, it does play host to the Atlantic Coast Conference first and second rounds every year, so there is still a small presence for those who hope to get some sports into their life. These events are held near downtown Greensboro at the Greensboro Coliseum.
6. Hurricane Possibility
Being located right by the east coast and the Atlantic Ocean, North Carolina and Greensboro are located directly in hurricane areas. So if you move here, the threat of a hurricane is present just about every year. On average, there are about 3 hurricanes or subtropical storms that hit North Carolina each year and each one is responsible for around two deaths directly and one indirectly. Along with the danger that hurricanes and subtropic storms pose to lives, they pose just as much to properties as they have resulted in around $10 billion in damages since 1980.
7. Long Winters (For the South)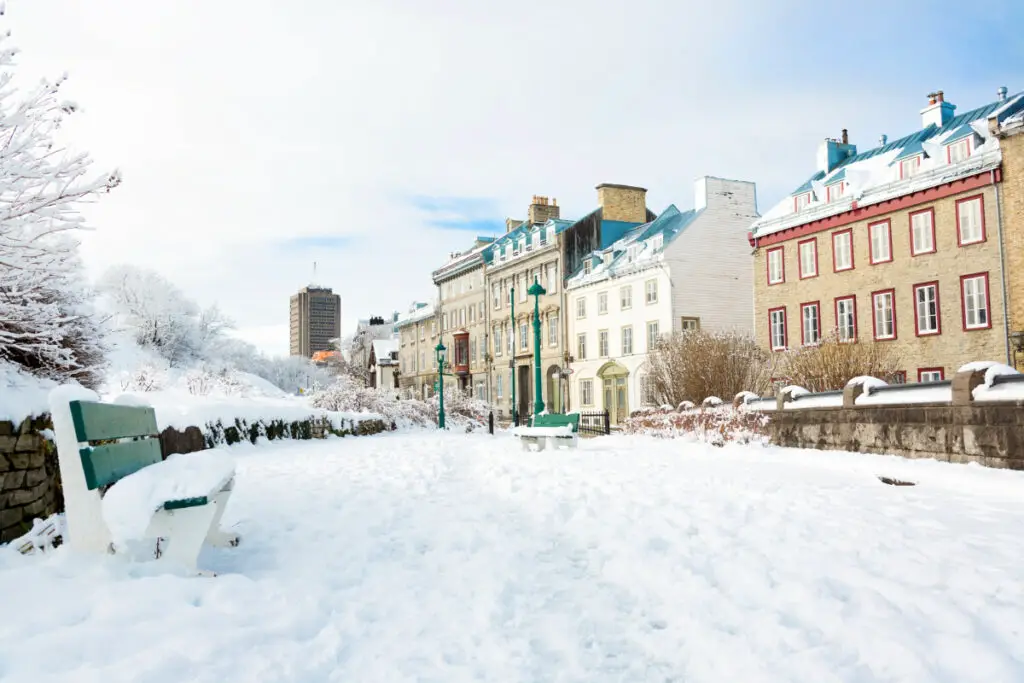 For anyone coming from places farther north, like Chicago, New York, Philadelphia, or other cities like those, you likely will find the winters in Greensboro to be light and easy, however, while compared to other southern states it has a long winter. The cold season starts in December and will last until the end of February and during those times, the low will almost always be below freezing. These very cold points are usually between 7 pm at night and last until 7 am each morning when it starts to warm up to around 45 degrees. During those months you can also look forward to several inches of snow. Typically during that three-month period, Greensboro receives about 10 inches of snowfall and an additional 9 inches of rainfall.
8. Weather and Humidity
Along with the longer, colder winters, Greensboro also gets to enjoy the classic warm and humid southern weather. The hot months start in late May and will last until mid-September. During that time, the average temperature will sit from 80 degrees all the way up to 90 degrees during the peak of the hot months. This isn't too bad typically, however during those months around 65 of those days the humidity makes it so that it feels at least "muggy." And in July and August, the humidity can get even worse reaching oppressive levels. Along with the hot and humid weather, those hot months are also North Carolina's wet season, so you can't fully expect to enjoy the warm weather as a rainstorm can hit almost any day as well.
9. Bad Job Market
Along with most of the United States of America, the economy in Greensboro has been growing in recent years. In 2019 the city added about 1,900 jobs which meant it had a 0.5 percent total job increase. However, despite the growth that the city had in its job market, it wasn't nearly enough as an additional 2,200 people moved or started living in Greensboro, a population increase of 0.7 percent.
So, the fact that the population growth is outweighing the job growth shows that the job market available in Greensboro is not good, and statements from citizens of Greensboro agree with this. "I say it's pretty hard to get a specialist job here. Several people we have met have to commute to other cities because Greensboro lacks in jobs." Also, "It's a bit difficult to find a job because as the demand of the population increases and the population increases the standards are higher and if you are not ready to full fill those standards job hunting can be an issue"
10. Property Taxes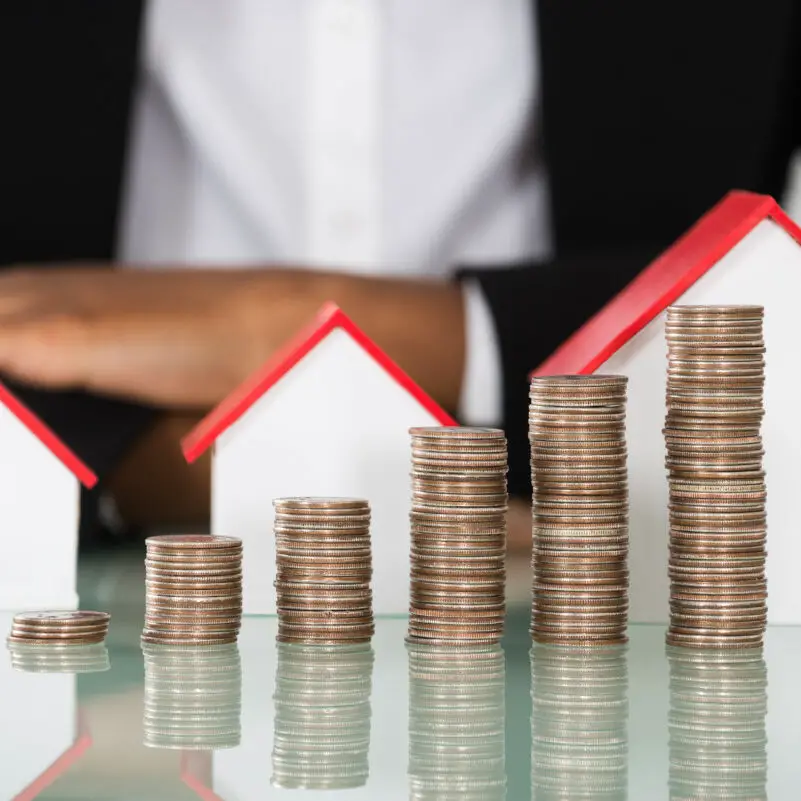 North Carolina has a great property tax rate average, only 0.77 percent, which is far below the national average of 1.07 percent. However, there are certain counties in North Carolina that add plenty on top of the state's average which will bring it above the national average. And unfortunately for anyone who is considering moving to Greensboro, the county where it is located, Guilford County, is one of the counties to go over the national average. Guilford County adds an additional 0.32 percent onto their property taxes, making your final tax rate 1.09 percent, just over the national average.
11. Located Between Everything
Both a benefit and a negative for the city, Greensboro is situated nicely between just about everything. Both Charlotte and Raleigh are not too far so you can always drive to one of those cities for a day trip, and you are also situated close to mountains, lakes rivers and more so there are lots of outdoor activities for you to enjoy as well. Along with being between everything in North Carolina, you are also located close to both major cities in both the northern part of the United States and the southern United States.
However, the negative of this is the fact that you are going to have to drive anywhere if you want to do anything. While you are located close to everything, it still is a bit of a drive and can be frustrating after a few times.
12. Poor Driving
Unlike most cities in the United States, Greensboro doesn't have a problem with traffic beside for short periods direct before and after the standard 9 to 5 shift. However, like most other cities, Greensboro also puts up with "the worst" drivers. Most places seem to think that all other drivers besides themselves are awful, yet this is still a common problem the residents have with Greensboro. "Bad drivers! While there isn't much traffic, there are plenty of bad drivers. I find driving here just as stressful as in high-traffic cities. You'd be amazed how what some drivers do here!"
13. Poor Public Transportation
Another negative of the small-town feels that Greensboro provides. While it does have a bus system available throughout the city, the passage will cost you $1.50, which is about average within the nation for a transit ticket price, however, the routes are less extensive compared to most large cities. A major negative that the bus systems also have is the fact that they don't even reach the nearby airport, meaning you will either need a car or have to pay for an expensive taxi service to catch your flight. "We are a car-required city."
14. The Airport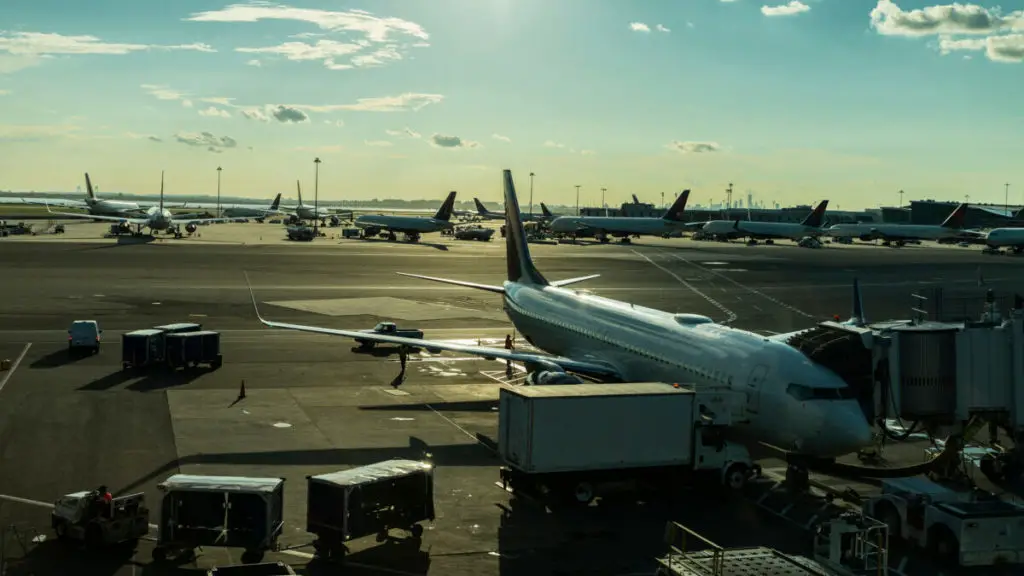 The Piedmont Triad International Airport is actually a fairly nice airport that many people who visit tend to enjoy. It even ranked 5th in USA Today's Best Small Airports in the United States ranking. The problem with the airport is the fact that it is a small airport. When at the airport you are going to have much more limited flight options and are likely going to have to have a layover or two or your flight. Along with this, flights are going to be slightly more expensive as there are only a limited number of flights going to PTI.
15. Education
One of the last but likely one of the most important things that parents think of when determining where to move is the school system. Unfortunately, the Greenboro system is somewhat behind many others around the nation. "Schools. They suck, really bad. Normal public school BS with the politics of the Charter thrown in. There are a few good private schools with indexed tuition that makes it a little bit more affordable but overall it is a headache."
16. High Population, Small Town Feel
As I have stated multiple times throughout, Greensboro is a city with a population of over 300,000 people but is still maintaining a small-town feel. To some this may be a good thing, however, it brings many negative to the city and will affect it more and more as the city grows.
Related Topics:
If you like the article above, here are some other similar articles you should check out!
Is There Public Transportation in Raleigh, North Carolina?

Is Wilmington, North Carolina a Conservative City?

13 Best Family Neighborhoods in Winston-Salem, North Carolina