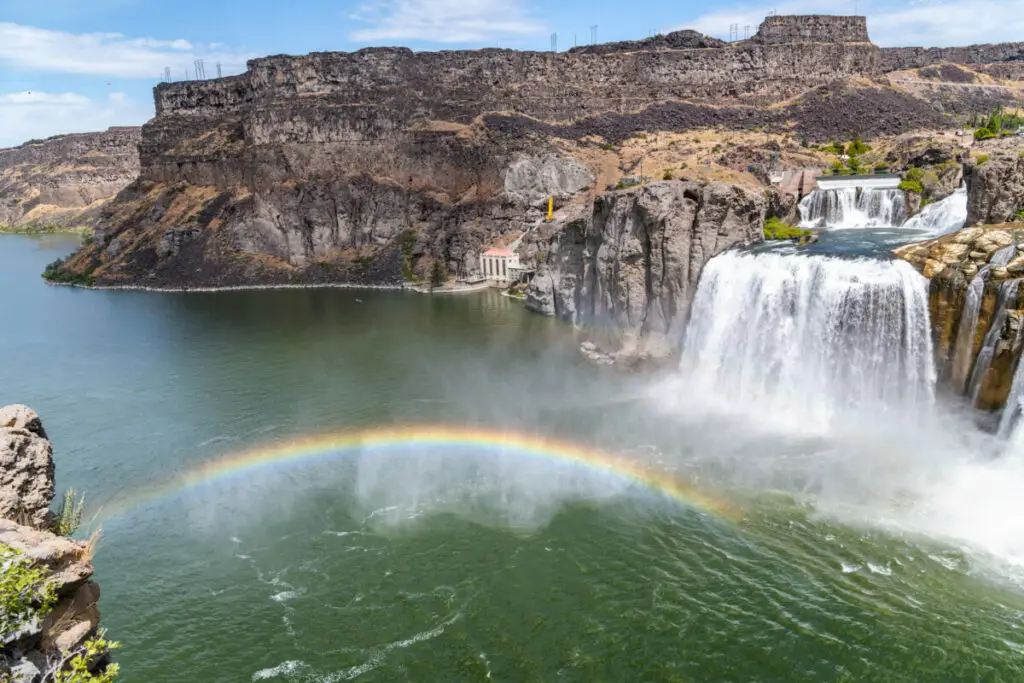 My family has lived in Twin Falls for nearly half a decade. I have participated in a variety of local activities and organizations, during every season of the year. Personally, I have enjoyed my time in Southern Idaho, but I also recognize that it, like any other city, comes with downfalls.
I have spoken to many other Twin Falls residents to receive insight on what things they wish they had known before moving there, and reasons that others may not want to move here either. These are a few of the most commonly stated reasons I was able to gather about what we don't enjoy about life here in Twin.
1. Local Airport Has One Flight Per Day
The Twin Falls airport

is located about 5-6 miles from town. It is also extremely small- you can watch people boarding from behind customs. The luggage pickup is a garage-style sliding metal door that opens as you watch airport workers place your suitcase on a 2-foot chute.
Size aside, the real tragedy is that the airport only sends out one flight per day. This can become very inconvenient when trying to catch connecting flights that leave earlier in the day.
2. Nothing to do in the Winter
While the town has many naturistic adventures for warm weather, the town instantly loses all outdoor allure when temperatures drop. I remember my first winter in the town, I turned to friends who'd lived in Twin their whole lives.
After an exciting summer full of hikes and gorgeous scenic views, I was anxious to see how we'd fill our time until spring! This excitement was crushed quickly, and I was told that summer was the only fun time to live in such a small city and so far from other towns.
Despite my best efforts, they really weren't all that wrong. The town only has one movie theater, and it is expensive. There are options to go skiing, but they require a boring drive of 2 hours or more. Not to mention, prices at the ski resorts

for a single day of skiing are high for even a single adult, it is definitely not a cheap expense for a common family activity.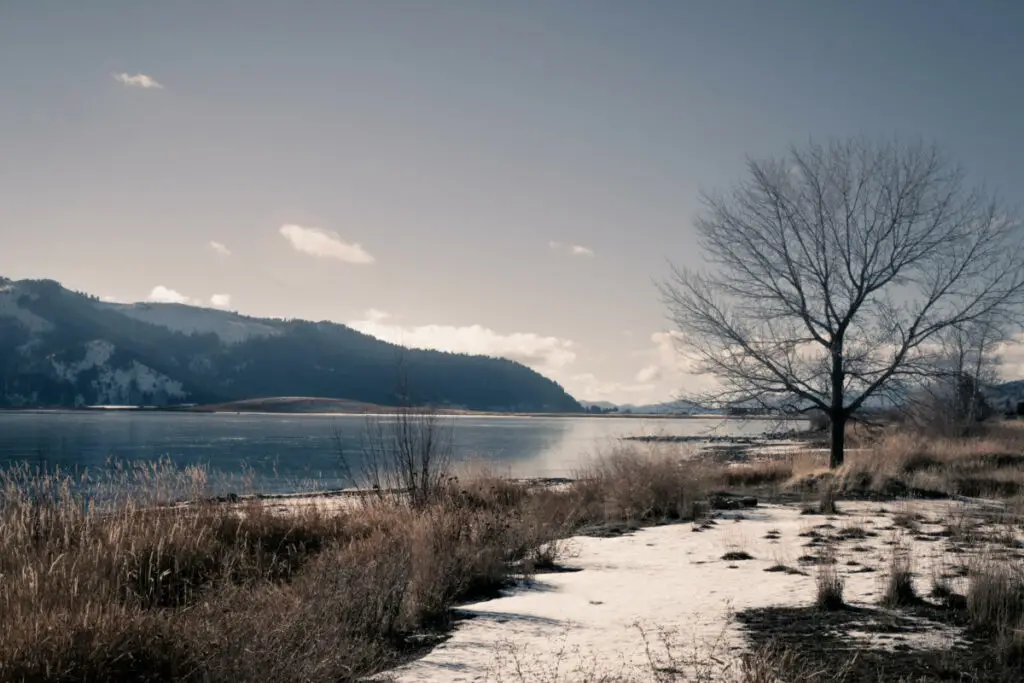 3. Driving Habits and Norms
While Twin Falls only spans 18.16 square miles. This means that commute times around town are rather short. It takes about 15 minutes to get just about anywhere. This is keeping in mind that Idaho drivers are far from ideal Fast and Furious contestants. Whether you are behind an older local, a young mom in a minivan, or a line of tractors, don't plan on getting anywhere too quickly in Southern Idaho.
Despite the "joy in the journey" driving habits, the small town makes for rather quick trips to the store or other locations. It is interesting, however, that nearly all locals will drive for up to a few hours in nearly any direction from town for small day trip excursions to see more nature.
This may be some hills, waterfalls, sand dunes, mountains, flowers, hummingbirds, campsites, rivers, or wildlife preserves. We are willing to drive quite the distance for a good couple of hours of outdoor adventure.
4. Small Shopping Mall
For such a small town, Twin Falls actually has rather high-level shopping. We have Chik-fil-a, Walmart, Target, Culvers, Swig, and many other stores and restaurants. It is unfortunate, however, that there is only one mall, and it is incredibly small.
The Magic Valley Mall

contains JCPenny, Kohls, Hobby Lobby, and Bohme, but not many other stores. A large number of stores also close rather early as well, making it difficult to look at the few options available, especially on a work schedule.
5. Limited Freeway Access
To drive to Twin Falls, you'll have to go about 4 miles off of the freeway, about a 10min drive, just to reach the edge of the city. It is rather out of the way, no one comes to Twin Falls by accident. Travelers on the freeway who turn off for a short gas stop are rudely inconvenienced and do not make the mistake again.
Not to mention, the large canyon which divides the city from the freeway is only connected by a single bridge! This means that you'll be driving along that road with direct and strong winds, right next to teetering semi-trucks. I have definitely had my fair share of scary experiences there.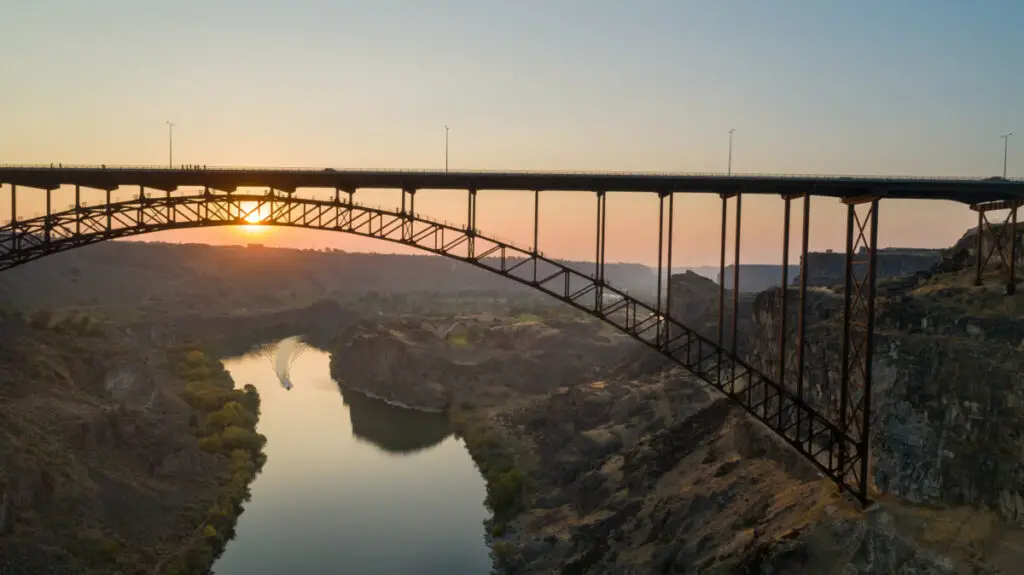 6. Two-Hour Drive or Longer to Nearest Neighboring Cities
Twin Falls is located in the center of other small towns, providing many farming families with a Walmart and other shopping options when willing to drive some distance, often on dirt roads. Some surrounding cities include Hagerman, Filer, Kimberly, Jerome, Buhl, Burley, and Rupert.
Because Twin Falls is, by far, the largest of these cities, the nearest neighboring city with any other shopping or large entertainment to offer is a good distance away. I made the commute from Twin Falls to Boise regularly for a time and it took a solid two hours of driving through the desert. To the west, the nearest option is another 2-hour drive, which will land you in Pocatello, another smaller town with not much more to offer.
7. Sewage and Livestock Odor
There is a raw sewage plant located in the canyon. Because we receive a fair bit of wind, the odor of raw sewage often wafts up and can be smelled several miles into town, and it is rather unpleasant.
8. High School Dichotomy Divides the Entire City in Half
Nearly every school is known to have a rival, and friendly school rivalry can often be a source of pride for young students and parents. It is, however, important to keep the rivalry friendly and not too personal.
Because the town has been around so long, there are only two public high schools: Twin Falls High School

and Canyon Ridge High School

. Both are good schools, but TFHS has been around much longer and claims nearly the entire town as alumni.
While this cannot be said of all Twin Falls residents, I can safely say that some most definitely take this rivalry far too seriously and even pass judgment on others based on which side of town they live on.
9. Desert Droughts and Tumbleweeds
It is often easy to forget when in the middle of the city, but Idaho really is a desert. With technological advancements of our day, this doesn't have as many effects on our everyday life as before, but some factors remain present.
One of which is the possibility of a drought. Recently, Twin Falls had a large drought

due to a lack of precipitation. The city, however, asked all religious local leaders to hold a special prayer and fast for moisture, which led to nearly immediate improvement.
Another lasting effect of living in a desert is that there are tumbleweeds all over. They don't enter the city often, but outer fences or buildings can then gather a large pile of tumbleweeds, especially after a large storm or lots of wind. There are fences to block this from occurring on larger, faster-paced roads, but you may still occasionally hit a tumbleweed while driving and feel like you hit a mystery box in Mario Kart.
10. Horrible Winds in the Spring
Unless you own a power kite

, wind is a pretty awful kind of weather and ruins most outdoor activities. Unfortunately, Twin Falls is very flat and receives an average wind speed of 8.7 miles per hour during the spring months.
Wind speeds

much higher have been recorded on especially strong wind days. As someone who really loves warm weather, it can be pretty disappointing when seeing a bright sunny day out the window, and then nearly getting thrown off my feet once stepping outside.
11. Little Support for Music Education in Schools
When attending Twin Falls schools, it is rather apparent that there is no emphasis on music education for students. While limited music classes were available, a large number of the programs receive little to no funding from the school. This leaves students to hold many fundraisers and provide financial support from personal funds to do things as simple as holding a concert or learning to play a basic instrument.
12. Limited White Collar Jobs: High Farmer population
Because Twin Falls is located in such a largely agricultural area, there are far more blue-collar job opportunities available

. This is only more true in the surrounding cities as well. The area around Twin Falls is a large population of family farms raising crops and livestock alike.
13. Neighboring Cities do "Produce Drops" for New Years' Eve
The neighboring cities of Rupert and Boise have traditions of "Sugarbeet" and "Potato" Drops, respectively, to celebrate New Years' Eve. Yep, while the rest of the world watches a giant glittering ball drop in New York, Idaho broadcasts giant produce.
This may not seem like an incredibly relevant downfall but think about it. Many locals have described the other cities' traditions to be "odd" and "embarrassing". I'll leave others to decide if that's something they want to live by.
14. Injustices Toward Women Financially
As a woman, I never feel that I have been mistreated in Twin Falls. It is a wonderful place to live, but statistics should be given. According to Money Incorporated

, women in Twin Falls earn 0.51 cents on the dollar that men earn: the largest disparity in the state.
They also report that only 33.6% of the management workforce is made up of women. Their site also states, "The poverty rate for single women is 17.5 percent in Twin Falls and 12 percent of single women are uninsured."
15. Diagonally Based Road System Downtown
Many cities are made with roads that run North to South and East to West. This type of system has always been much more enjoyable for me as a driver to know where I am and get where I am going quickly and safely. While the newer part of town is designed this way, this cannot be said for the older roads in downtown Twin Falls.
The roads downtown run diagonally and create terribly confusing 5-way intersections. The streets are often narrower and run between rows of houses, which brings in fear of children running into the road after a ball or on a bicycle.
In addition to the obscure angles of roads in this area, parking lots are small and there are a significant number of potholes to be avoided. Many of these streets are also one-way roads, but not always marked clearly.
16. Polluted Algae River
The Snake River runs right alongside Twin Falls in a large canyon, dividing the entire city from the freeway. It is wonderful having a large river so close, but this is not the pretty blue-water stream you see in Disney Princess movies.
The water is murky and often has an awful smell to it. In the fall, the water flow lowers and reveals tons of algae that float around, cover rocks, and stick to kayaks and boats. I have seen parents cringe many times as young kids jump into the polluted river for a short swim.
The Idaho Conservation League

is working on improving both the water quantity and quality of the snake river, but they do not deny the severity of its current state. One article they published states, "…the Snake River has been polluted and overallocated for decades, resulting in poor water quality and increasingly declining flows.
In some areas, it is now unsafe to recreate in or eat fish from its waters." While at first glance, a town river may seem like a perk, it is important to keep the state of the river in mind.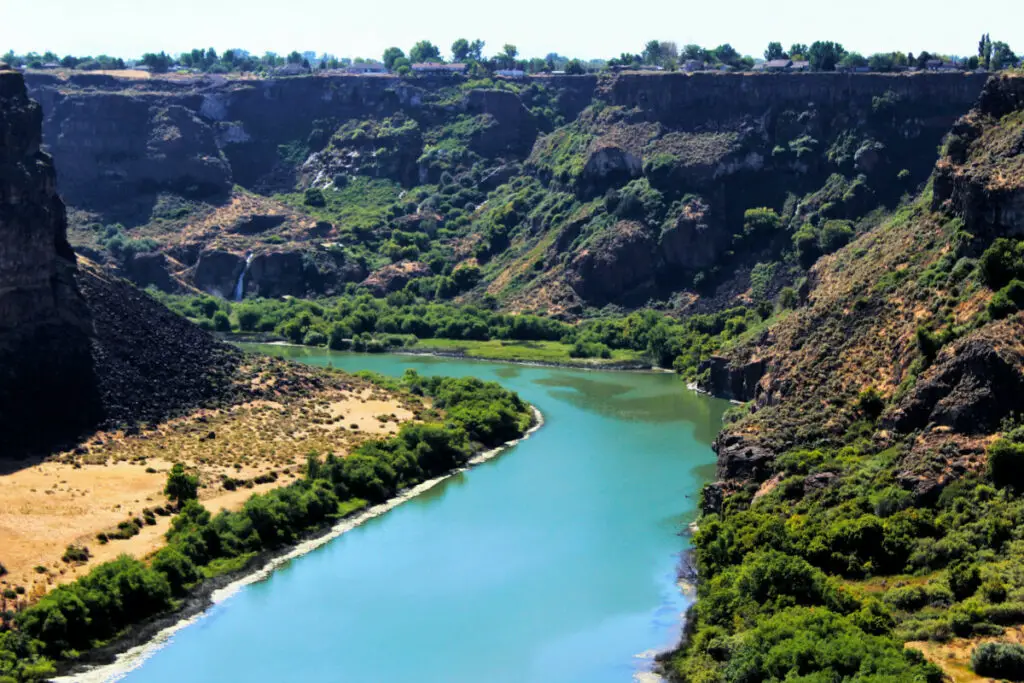 17. Insanely High Housing Prices
It is no secret that thousands of Californians are moving to Idaho. According to the US Census from July 2017 to July 2018

, 21,372 Californians moved to the Gem State, accounting for 60% of the immigration to Idaho in that year alone. Between newcomers from California and other states as well, Idaho is one of the fastest-growing states in the country.
While Idahoans are generally friendly people, they also appreciate their space and the ability to be isolated in the outdoors. In recent years, however, large increases of neighborhoods and housing are being built and home prices are rising as a result of the large influx in population.
This lowers their home value and increases the prices of all newer homes on the market. Twin Falls housing prices have increased

nearly 30% since 2020, and the price for a single-family-sized home reached a whopping $320,000 in May.
Related Topics:
If you like the article above, here are some other similar articles you should check out!
9 Best Family Neighborhoods in Pocatello, ID

Is There a Lot of Crime in Pocatello, ID?

17 Reasons Not to Move to Pocatello, Idaho