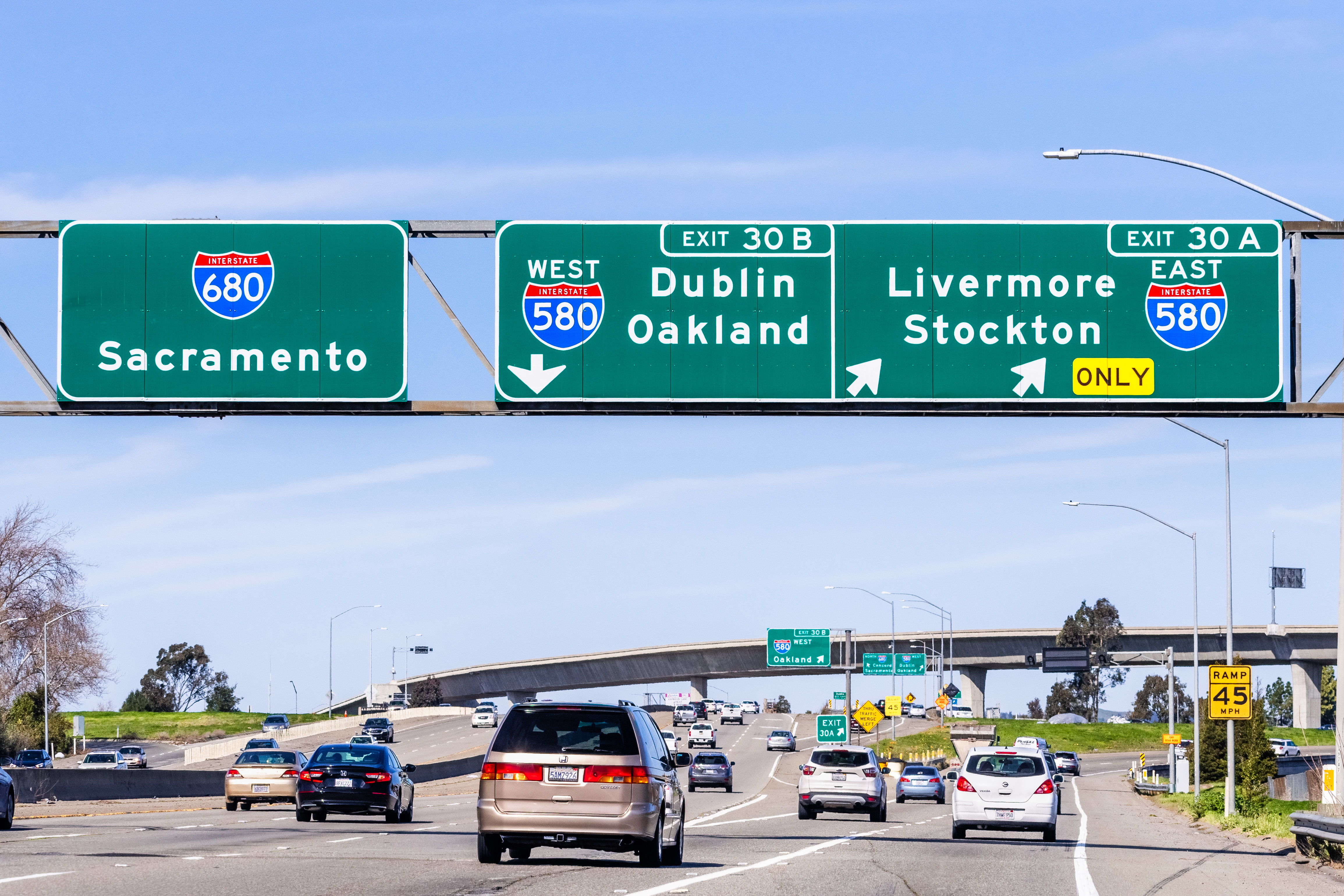 As someone who grew up in Stockton, I usually have only positive things to say about it. The weather is great, as temperatures stay between 60 and 90 degrees for the majority of the year. The location is ideal as you are not too far from Sacramento, Yosemite National Park, or the bay area. However, with all of the good things come a few downsides. Here are some things you might want to know about this major Californian city.
If you are planning on making a move to Stockton California but want to be warned of the downsides, this is the list for you. We have gotten responses from actual residents of Stockton, and here are the top reasons not to move to Stockton, California.
1. Pesticide Use
Stockton is a center of agriculture in California and consequently suffers from a few adverse side effects. One of the most harmful of these side effects is the high use of pesticides and other herbicides, which can blow from fields, crops, and gardens to your backyard.
Residents of Stockton have complained about the high use of pesticides, which has risen dramatically over the last few years. In 2015, about 12.8 million pounds of chemicals were used, both by farmers and local residents. The overuse of pesticides and other chemicals has led to many lawsuits and other legal problems.
2. Air Quality
Stockton is located in the California Central Valley and is surrounded by the Sierra Nevada Mountains. These mountains provide for great hiking and climbing locations (especially near Yosemite National Park), but the mountains also mean that airborne contaminants have nowhere to go.
Agricultural chemicals, pollution, smoke from frequent fires, and many other factors all contribute to the poor air quality in Stockton. During some times of the year (especially around the times of the fires) the air quality is especially low and can be unsafe for more sensitive groups.
3. A History Of Drug Abuse
30 years ago, Stockton was a center for the distribution of narcotics in California. Because of its central location and distance from other major cities, it became a prime spot for the manufacturing and distribution of drugs.
In recent years, Stockton has slightly improved its reputation, but the Stockton Police Department continues to warn residents to be on the lookout for "Honey Oil Labs" (places to produce a potent drug from Marijuana) and Meth Labs. These places are not only dangerous to the community for the drugs they produce but they are also vulnerable to explosions and other mishaps.
4. Summer Fires
In recent years, brush fires and other conflagrations have been more and more prevalent. The mountains of California are extremely vulnerable to flame. Every summer, thousands of homes are destroyed and thousands of people are displaced, forced to find new places to live. These fires are damaging not only to property but also to the environment and agriculture.
In 2020, the fires destroyed no less than 8,200 homes and displaced no fewer than 53,000 people. Dozens died and acres of property were destroyed. While Stockton has not yet gone up in flames, it faces the toll of the fires on air quality and displaced persons.
Though victims of the summer fires are usually covered by insurance, the fires still present a risk to everyone. Many people whose homes burned down go on to live in new cities. Stockton is one such city, though it definitely feels the toll of extra people, as unemployment is already high in the city.
5. Large Homeless Population
Prevalent everywhere in Stockton is the reality of the large per capita homeless population. There are about a thousand homeless people in Stockton, which is exceedingly high for the relatively small size of the city. Underneath nearly every freeway overpass in downtown Stockton, you can find makeshift shelters and camps. Despite years of programs and projects to prevent this prolific problem, the numbers of homeless in the city have only grown over recent years.
One of the reasons for this problem is the central locations of Stockton. The state capital, Sacramento, is about an hour north of the city, and San Francisco is about an equal distance to the west. With the rising prices of houses in San Francisco and the bay area, hundreds of people are pushed out of these cities and end up in Stockton.
With such high numbers of people suffering on the streets, the City of Stockton has allocated millions of dollars towards providing housing for the homeless. However, with the cost of living rising as it is in California, the influx of the homeless has not stopped. The city continues to search for new solutions to the problem.
6. A Bankrupt History
Stockton California is famous to some as the largest US city to ever file for bankruptcy. In 2013, because of a history of spending and then problems in the housing market, Stockton California had to file for a chapter 9 bankruptcy. With relatively few assets and huge liabilities, the city went broke.
Since then, Stockton has climbed out of its financial instability and has regained a measure of financial health, but it still suffers from its past. Different concessions that the city has made (like providing retirement healthcare for a wide range of workers) were a part of what forced the City of Stockton into bankruptcy. As a consequence, such benefits are in many cases no longer provided.
Though the city is currently financially stable, it still lacks the assets that many other cities can claim. Furthermore, with the rising number of homeless people in the city, more and more funds are needed to care for these people to keep them safe and protected.
7. City Leadership
In recent years, Stockton has had many problems with city leadership. Anthony Silva, who was mayor of Stockton from 2013-2017 was sent to prison for embezzlement, grand theft, and money laundering. Given the rise in homelessness and the struggle with city finances, it is no wonder that the citizens of Stockton have problems with their leadership.
Michael Tubbs, the mayor that replaced Anthony Silva, was an immensely popular candidate, winning 70% of the vote when he was elected. Michael Tubbs is a major supporter of the Universal Basic Income, and during his time as mayor of Stockton, he provided $500 to selected Stockton residents with no strings attached. He was elected to the office of mayor at the age of 26, becoming not only the city's first African-American Mayor but also the youngest person to ever hold that office.
Despite his ideals and a growing nationwide identity, Tubbs lost his reelection campaign. His loss was largely attributed to a blog that gained a large following in the city called 209 Times. The blog was extremely opposed to Tubbs and published many stories accusing Tubbs of corruption.
The current mayor of Stockton is Kevin Lincoln, who has sought to turn the city's efforts towards "creative ideas that will move our entire city forward." He was sworn in on January 21, 2021.
8. Few Job Opportunities
Stockton as a city offers few job opportunities to residents. There aren't many major employers in the city, which unfortunately means that the most that the majority of residents can hope for are retail jobs. Furthermore, the high minimum wage in the city means that job opportunities can be difficult to come by. The University of the Pacific brings many young people into the city, but it can be a challenge for them to find a good job.
Because of the lack of large businesses in the city, growth opportunities are unavailable to many residents. If you are planning on moving to Stockton California, be sure to have a good job lined up beforehand, because jobs that provide upward mobility and growth aren't everywhere.
To put this in perspective, the average income of a Stockton resident is shockingly low at $19,927 per year. Compared to the US average of $28,555 per year, it is clear that people are struggling to get by. The median household income of a Stockton resident is $45,347 per year vs. the US average of $53,482 a year. When you factor in the high cost of living in California, it is no surprise that many Stockton residents live pretty close to poverty.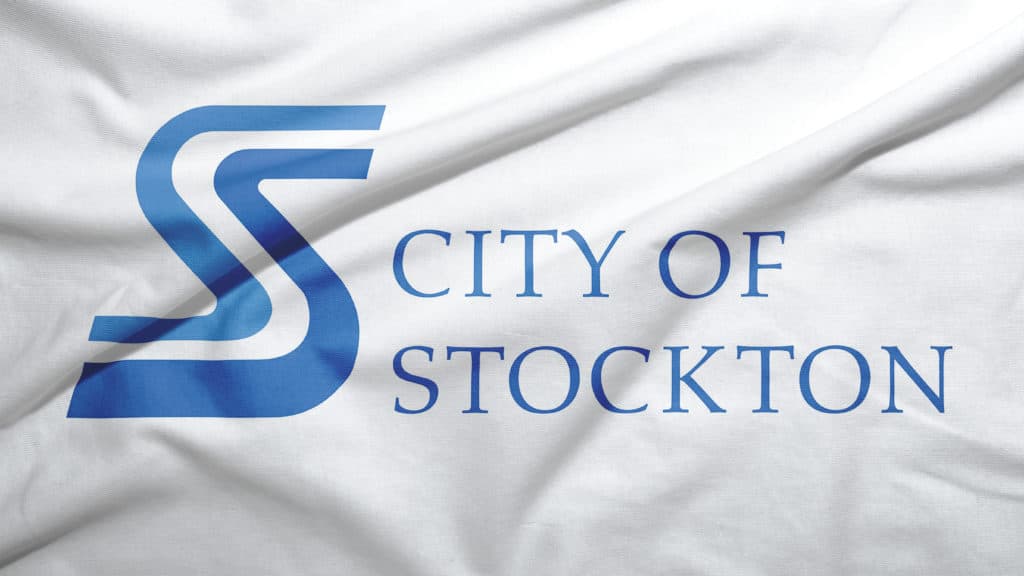 9. Unemployment
In addition to providing few jobs that provide growth opportunities, Stockton has few good jobs in general. The majority of the inhabitants of the city work in low-income jobs. Unemployment in Stockton is currently around 30 percent. The majority of workers are either in retail or work as farmers.
In a city with such a high unemployment rate, there is a lot of competition for positions. Unfortunately, many of these positions are given to friends, and relatives of those already in place. This is largely because Stockton has a high turnover rate for jobs.
The high turnover rate in Stockton comes partly because of the University, but also partly because of the lack of opportunity in most jobs. Employers would rather not take a chance on a lot of employees, which may not stay working for very long. This lack of loyalty from employers is reciprocated in employees. This work environment in Stockton means that making an income is a challenge for the majority of its inhabitants.
10. Disparity Of Income
As I have referenced above, Stockton California is not the best place to work. If you are planning a roadmap to financial success and stability, be sure to carefully plan where you will work and what you will do in Stockton. While the majority of people in Stockton work in retail and for minimum wage, many people make large amounts of money. In a city with high levels of violence and other issues, doctors, psychiatrists, and lawyers make a lot of money. Stockton California is also home to the billionaire Alex Spanos. You'll see his name on street signs towards the northern parts of Stockton, and will see several buildings named after him.
This large disparity of income creates an imbalanced society and contributes a lot to the homelessness and economic struggle of Stockton. In some parts of Stockton, every neighborhood is kept behind walls and gates while others are not protected at all. The safety of neighborhoods varies widely inside and outside of the city, which only worsens the problem. Many needy people in the city struggle to cross the gap between poverty and financial security.
With all of these economic problems in the city, Stockton is a great place to go if you want to help others. There are many programs and organizations dedicated to helping Stockton, and you could become a part of them.
11. Car Theft
If you are an inhabitant of Stockton, then you know that you need to take precautions against theft. One of the most common types of theft is stealing from cars and carjacking. This kind of crime happens a lot in the city. While I personally have never been a victim (as I have never owned a car in Stockton), my parents have had their car be broken into and have had personal belongings be taken.

These things happen all over town, in almost every neighborhood. Unfortunately, locking your car doesn't usually do the job to keep things safe as windows will be smashed or other methods will be employed to break in. Be sure that you do not leave valuables inside of your car, and do your best to keep your car in a safe place at all times.
12. House Breaking
Besides cars getting broken into, housebreaking is also common. To combat this, most neighborhoods will have formed a local neighborhood watch group to help defend their homes. Despite this, thousands of homes are robbed every year in Stockton.
The crime rate in Stockton recently has been around 115% of the national average. Of course, some neighborhoods are better than others, so be sure to investigate thoroughly the neighborhood that you plan to move into. Wherever you go, be sure to take all the precautions you can to keep yourself, your family, and your belongings safe.
13. Violent Crime
Stockton also has very high rates of violent crime compared to the rest of the United States. The city regularly reaches the list for the top ten most dangerous cities in America. In 2019, Stockton was number 8 on the list, after having 34 homicides in the year.
The violent crime rates are so high in Stockton because of the ever-present gang activity and because of the desperation that many citizens feel. It is said that as much as 70% of the violent crime in Stockton is gang-related, and it mostly happens at night. To keep you and your family safe, be sure to stay in the safer parts of town, and to be off of the streets after dark.
Overall, the rates for violent crime in Stockton California are much, much higher than the national average. Stockton places in the 97th percentile for dangerous cities in America. If crime rates are one of your biggest concerns, you could consider moving a few miles north of Stockton to the nearby city of Lodi, which has a much lower crime rate (though it is a smaller city).
14. Companies Going Out Of Business
Unfortunately for Stockton, it is not a great place to open a small business. Because of the high cost of living and the high minimum wage, it can be challenging to find success in the market. With so many people in the city who struggle to make ends meet, it can be a very difficult environment to work in.
In recent years, Stockton has seen the closing of many salons, retail stores, and restaurants. These closing businesses are part of the reason that Stockton has such a high rate of unemployment. Closing businesses are another sign of the struggling Stockton economy.
Besides these, the local newspaper is also losing revenue and starting to close down. After over 120 years of publishing, The Stockton Record is closing down its press facility and shifting to other ways of staying afloat. However, the Record has also had to let many members of their editorial staff go, as they downsize and reallocate funds. The number of newspaper employees is also at an all-time low.
15. The Education System
One of the other big problems that Stockton California faces is the level of education. In recent studies, Stockton has been found to be one of the least educated cities in the nation. Statistically, only about 75% of adults over the age of 25 in Stockton have a high school diploma.
Some Stockton residents point at the school systems as being the problem, while others point at the gang influences. These are both probably factors contributing to the problem. Another factor would be that almost all of the schools in the city are public schools, which can hurt education quality.
16. Housing Costs
Going along with all of the other factors that increase the cost of living in Stockton, housing costs can be pretty high. Especially in good neighborhoods, housing is expensive and costly to maintain. Especially for the larger homes, the cost can be much higher than the national average.
Though the cost of living is high in Stockton, it is thankfully lower than in some other parts of California. However, combined with the difficult environment and the challenge to find good work, Stockton can be a difficult place to live in.
17. Gang Activity
Because of all of the educational, economic, and social differences in the City of Stockton, it is no surprise that Stockton has some of the highest gang activity rates in the country. Most of the violent crimes in the city are gang-related, which is no surprise as the Stockton Police Department estimates that there are about 70 gangs in the city.
If you plan to move to Stockton, be sure to educate yourself on how to avoid being the victim of gang violence and how to protect your family from gang-related influences.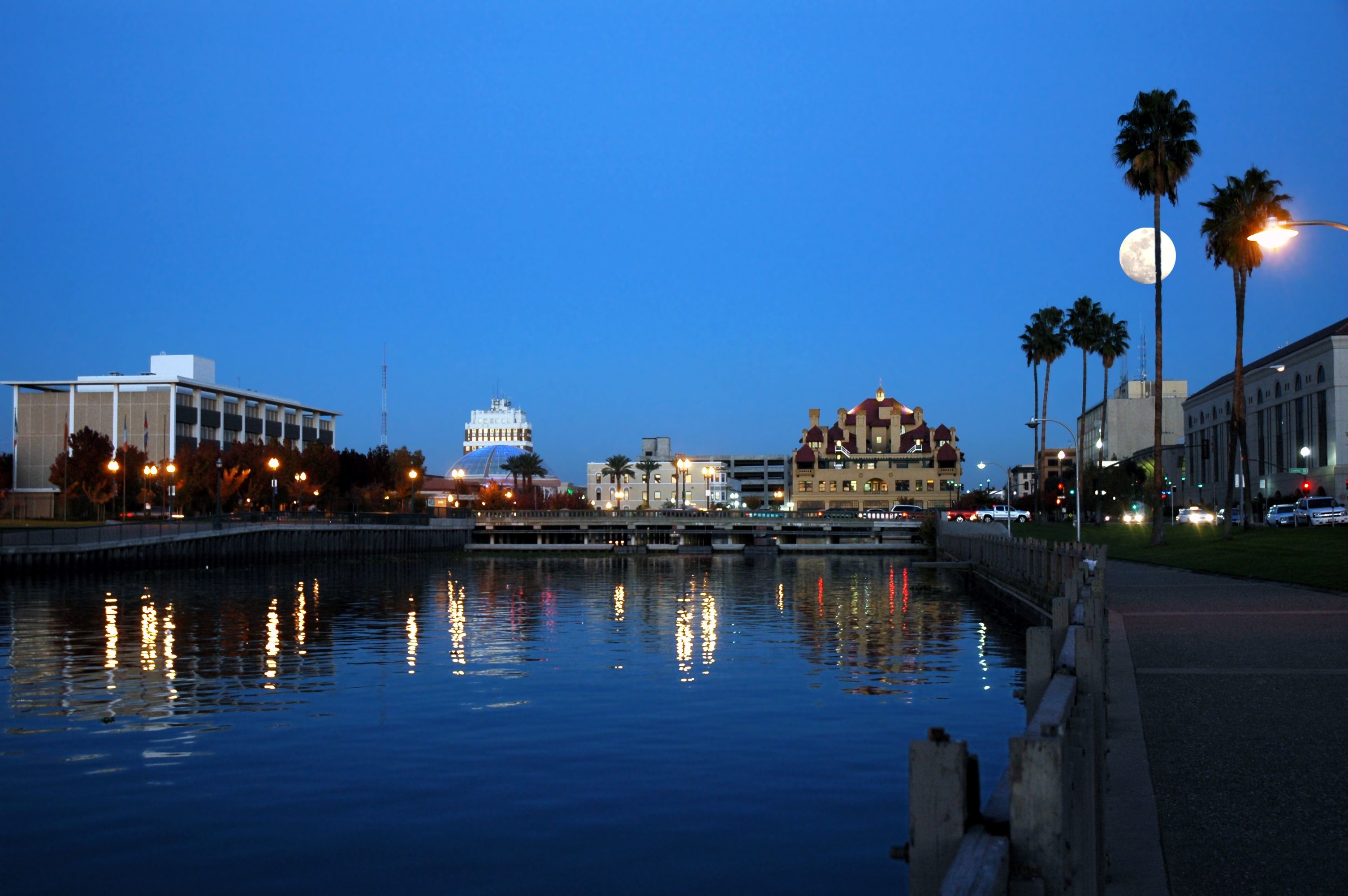 Related Topics:
If you like the article above, here are some other similar articles you should check out!
13 Best Family Neighborhoods in Stockton, California

9 Famous Celebrities Who Lived in Salinas, California

Moving to L.A. with a Dog: 13 Helpful Tips