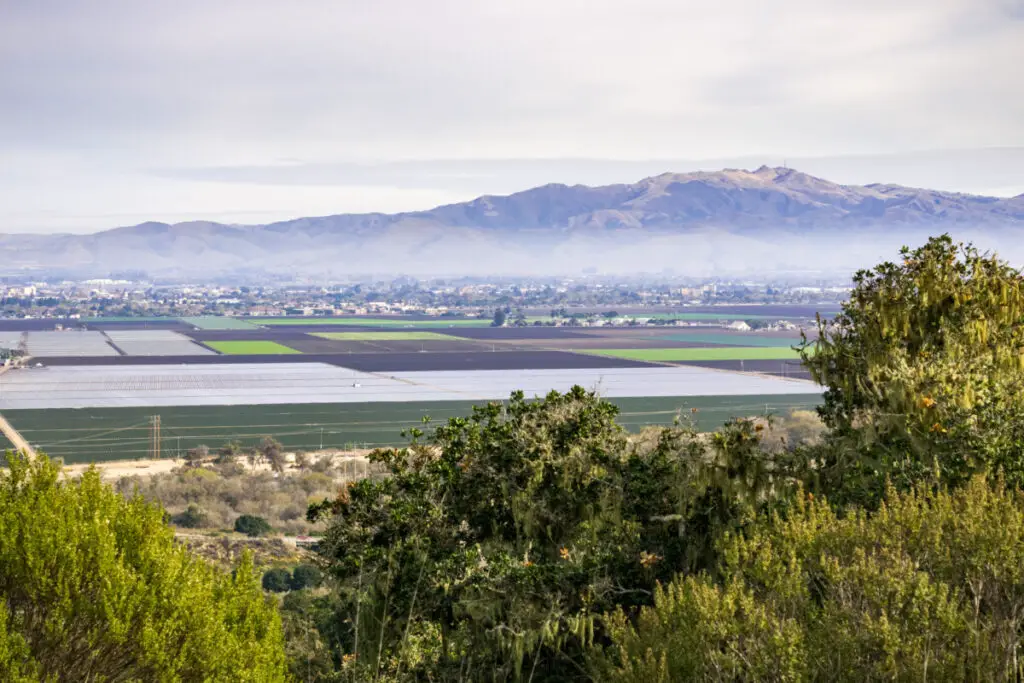 Salinas, California is a small city mainly known for its agricultural exports due to the abundant farmland and fertile soil of the Salinas Valley, but it is also the birthplace of many celebrities and successful stars whose names you might recognize. With their talents and work ranging from actor, to author, to athlete, to activist, here's a list of 9 famous celebrities from Salinas:
1. John Steinbeck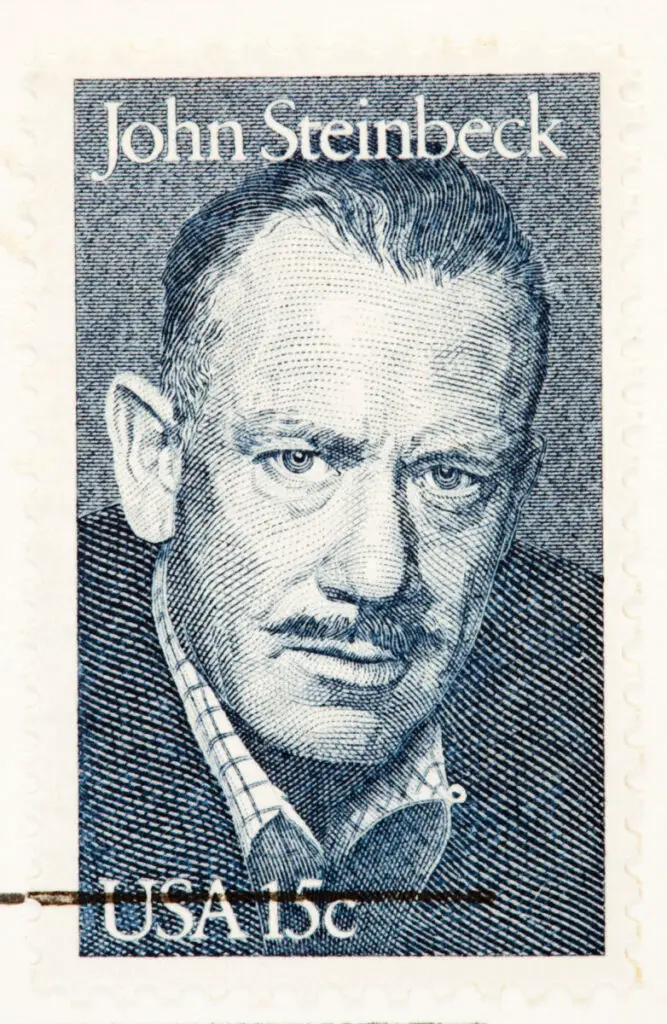 John Steinbeck is probably the most famous name to emerge from the city of Salinas. Steinbeck, born in 1902, is the world-renowned American author of The Grapes of Wrath, Of Mice and Men, East of Eden, and many other well-known and well-loved classics of American literature. Salinas is a rural valley area that lies close to the Pacific Coast, and both of these environments are explored often as settings in his writing. The toughness of rural farm life and migrant life, both staples of life in Salinas historically, are also seen recurring throughout his work. Steinbeck had an early appreciation for the Salinas Valley, and this is made evident in his descriptive, well-known stories and writings about it.
Steinbeck graduated from Salinas High School in 1919 before attending Stanford to study English Literature. He left without graduating and eventually moved to New York, where both of his two sons–Thomas and John– were born. Steinbeck moved back and forth from California to New York several times throughout his life until his death in 1968. His ashes are buried at the Garden of Memories Memorial Park in Salinas.
The Steinbeck House, a Victorian-style house that was Steinbeck's birthplace and childhood home, is still standing today in Salinas on Central Avenue and has been converted into a restaurant and venue that is open to the public.
(Source)
2. Vanessa Hudgens
Vanessa Hudgens was propelled to stardom years ago following her breakout role as Gabriella Montez in Disney's High School Musical series, which made her widely famous among the 90s and 2000s kids. It was this exact audience of fans that helped songs from the film like "Breaking Free" become hits and win various Radio Disney Music Awards. Since her early days at Disney, she has appeared in other movies such as Beastly and The Princess Switch.
Known for her singing skills, Hudgens has also appeared in a number of stage productions, including performances of Rent and In the Heights. Hudgens also appeared in a 2021 film adaptation of the musical Tick, Tick…Boom alongside Andrew Garfield, a performance that was met with positive reviews from critics. Hudgens also fostered a pop music career in her early years and has released 2 studio albums.
Hudgens was born in Salinas in 1988 and spent childhood and teens years in various West Coast cities before settling in the Los Feliz area of Los Angeles.
(Source)
3. Sacheen Littlefeather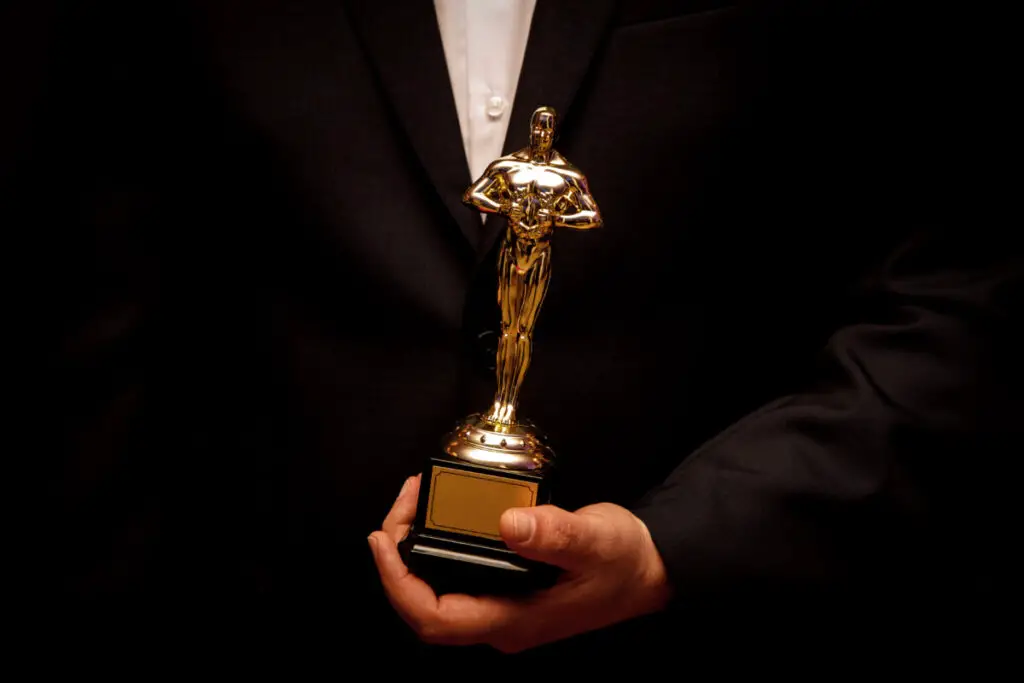 Born Marie Louise Cruze, Sacheen Littlefeather is an actress, model, and activist. She is the daughter of a white mother and a father from the White Mountain Apache and Yaqui tribes. Her parents relocated from Arizona to California during the pregnancy because mixed-race couples were illegal in the state at the time. Littlefeather was born in Salinas in 1946.
Littlefeather is known for representing Marlon Brando at 45th Academy Awards in 1973 after he won Best Actor for his role in The Godfather, which Littlefeather declined on his behalf in protest of the portrayal of Native Americans in Hollywood and to draw attention to the Wounded Knee Occupation. At the award ceremony, Sacheen read a statement on behalf of Brando, which resulted in both applause and boos from the audience.
Since her appearance at the 1973 Oscars, she has been involved in film productions about Native American life, practices, and history. She co-founded the National American Indian Performing Arts Registry in 1979, an organization that later helped several Native American actors join the production of the Oscar-winning film of 1990 Dances with Wolves. She has also continued her activism throughout her life, and worked with Mother Teresa helping AIDS patients in hospice care, and later founded the American Indian AIDS Institute of San Francisco.
(Source)
4. Verna Felton
Felton is an actress born in 1890. Although she also worked as a character actress, she is best known for her voice acting. She has made a name for herself in the Disney Hall of Fame by providing the voice of beloved characters like Mrs. Jumbo in Dumbo, The Fairy Godmother in Cinderella, Flora, and Aurora's mother in Sleeping Beauty, and the Queen of Hearts in Alice in Wonderland. Her voice is recognized by countless people all across the globe.
Felton moved from Salinas with her mother shortly after her father passed away, just before her 9th birthday. Felton grew up performing in theater groups and productions and enjoyed a long and successful career in the entertainment/performance industry and in Hollywood before her death in 1966.
(Source)
5. Sammy Hagar
Hagar, known as "The Red Rocker," is an American singer-songwriter, musician, and entrepreneur. Hagar came to prominence in the 1970s as a member of the hard rock band Montrose. He then launched a successful solo career and had a hit single in 1984 titled "I Can't Drive 55". He enjoyed commercial success when he replaced David Lee Roth as the lead singer of Van Halen in 1985, but left in 1996. He returned to the band from 2003 to 2005. On March 12, 2007, Hagar was inducted into the Rock and Roll Hall of Fame as a member of Van Halen. Between his work as a solo artist and as a member of different bands, Hagar has released over 25 albums over the span of his career.
Hagar was born in Salinas in 1947. Hagar's family worked in the lettuce fields of the Salinas Valley. He lived with his parents and three siblings in a labor camp until they moved south to Fontana, California.
(Source)
6. Miles Teves
Born in Salinas in 1963, Teves is a Hollywood artist and conceptual designer who has worked on television productions, films, and computer video games. Teves has done the technical art for films such as RoboCop and Pirate of the Caribbean: The Curse of The Black Pearl. His career in the film industry has spanned many decades, his earliest project working as a concept illustrator on a 1985 film titled Explorers. He most recently worked as a concept artist on the 2016 remake of Pete's Dragon.
Other roles of his on film and tv sets include art director, costume and wardrobe department, and makeup department, with most of his work being in the art department and special effects department of various projects.
7. Rich Ferguson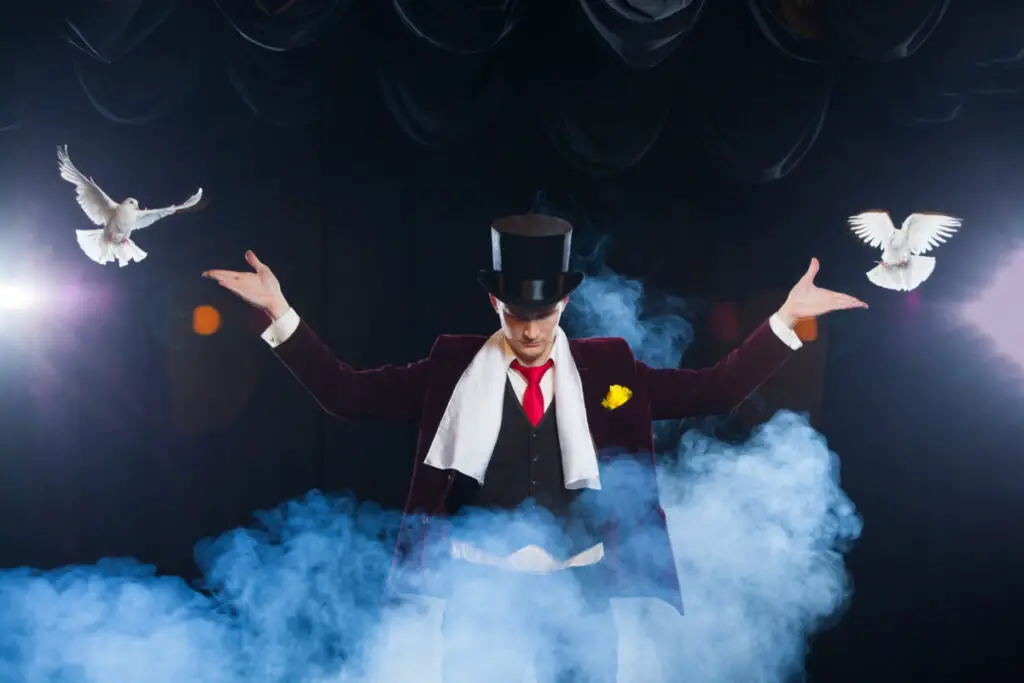 Ferguson, also known as "The Ice Breaker" is a magician, mentalist, and keynote speaker. Ferguson had a troubled early childhood and was adopted after the murder of his mother in 1974. His father has also spent multiple life sentences in various penitentiaries since 1971. Ferguson spent most of his upbringing with his adopted parents in San Luis Obispo, California. He attended college to study engineering before becoming a full-time entertainer in 1997. Ferguson has won multiple awards for his magician skills, including the 2004 Magic Castle Gold Medal and 2008 Trick of the Year.
He is also known for his motivational speaking for at-risk youth, where his keynote program "Magic Maker" focuses on overcoming obstacles and common sense. He has also been a special guest or featured guest on television programs such as The Ellen Degeneres Show and The Tonight Show, and has worked with The Today Show as their prank expert. Today, Ferguson has over one million subscribers on Youtube.
Ferguson was born in Salinas in 1970.
(Source)
8. Evan Smith
Evan Smith is a former NFL center. He has played for the Green Bay Packers, Seattle Seahawks, and Tampa Bay Buccaneers. As a member of the Packers, he won Super Bowl XLV against the Pittsburgh Steelers. Smith grew up in Salinas, attending and playing high school football at Salinas High School and later played college football at Idaho State University. While playing for the Buccaneers, Smith was placed on injured reserve on November 13, 2018, with a hip injury. He was released by the Buccaneers on August 10, 2019.
(Source)
9. Brandi Glanville
Brandi Glanville is an American reality TV star, author, fashion designer, and former model. She is best known for appearing on The Real Housewives of Beverly Hills' second season in 2011. She has appeared in several other TV shows as herself, such as 90210, Celebrity Apprentice, and Vanderpump Rules. She has also written several memoirs that detail her life as a member of Real Housewives.
Glanville has also been involved with organizations philanthropically, such as Make-a-Wish Foundation, for which she secured a donation of $80,000 while on Celebrity Apprentice. She also received a Woman's Achievement Award from Associates for Breast and Prostate Cancer Studies based in California in 2015. She has two kids, Mason and Jake, with ex-husband and actor Eddie Cibrian, from whom she divorced in 2010. Glanville was born in Salinas in 1972.
(Source)
Related Topics:
If you like the article above, here are some other similar articles you should check out!
17 Reasons Not to Move to Mendota, California (Voted by the Locals)

17 Reasons Not to Move to Temecula, California (Voted by the Locals)

9 Famous Celebrities Who Live in Roseville, California