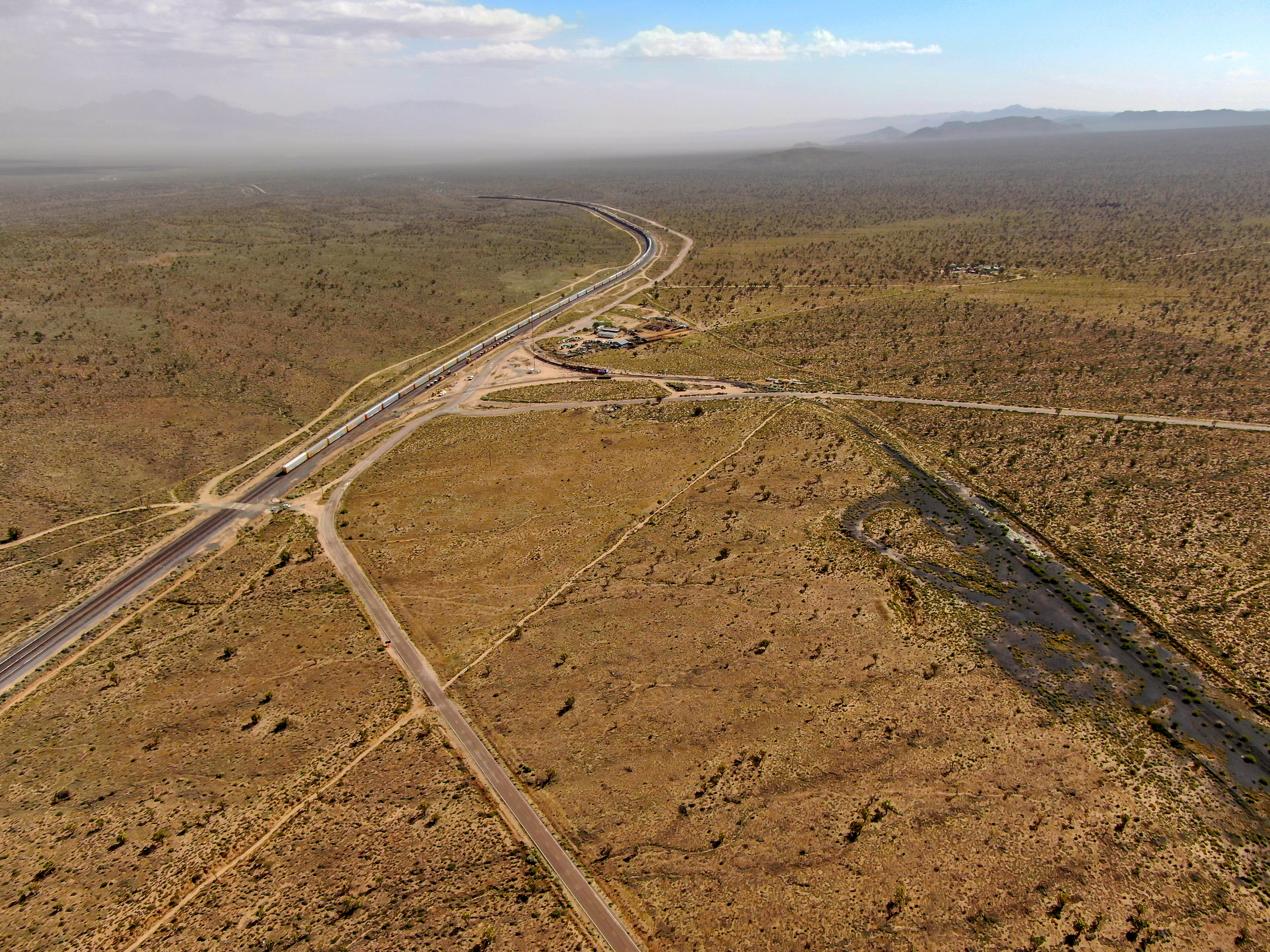 A couple of months ago, I officially moved out of Mesa and onto bigger and better things in Idaho. Mesa is nice and all, but there are definitely some things that are not too hot (forgive my play on words) about the place.
1. You're In Snowbird Territory
"Snowbirds" is a localized term given to individuals that live in Arizona in the winter and move to their hometowns during the rest of the year. Not going to lie, they do tip well. However, many locals complain about them because of how much they crowd the restaurants, hog the little forms of entertainment we do have (such as movie theatres), and honestly have no clue how to drive (expect maybe ten or so close calls driving with snowbirds when you live in Mesa). They're typically very entitled and just hard to work with.
Individuals estimate that there are around 400,000 snowbirds that live in Arizona every year! More than 80,000 additional snowbirds arrive each winter, which requires Mesa and other neighboring cities to make even more room for them. (Source)
Because Mesa quite honestly has nothing else going for them economically, they embrace snowbirds even more. I found that every single professional, college, or even popular high school games I tried to attend were inevitably sold out due to snowbirds. They make up a lot of tourist action in Mesa, and the government seems to bend over backward for them. There are also a lot of restaurants/grocery stores built for these individuals where they love to go, leaving anyone else to have to go to Gilbert or Tucson for their basic needs (which is maybe a five to ten-minute drive more, but still).
2. Traffic Is Bad, And So Is Car Insurance
You may be rolling your eyes, but it is bad. On a given basis, with or without snowbirds, you deal with over five to six lanes of high-speed traffic daily. Bumper-to-bumper traffic is almost inevitable on the highways over there. People aren't the best at driving, and Arizona just does not keep up well with keeping highways stable with the ever-growing population.
There aren't many reliable statistics in Mesa, but in Arizona as a whole, there are over 104,404 urban accidents, 22,652 rural accidents, and 108,326 multi-vehicle crashes. The chance of being in urban accidents is steadily increasing due to the increasing population in the area. (Source)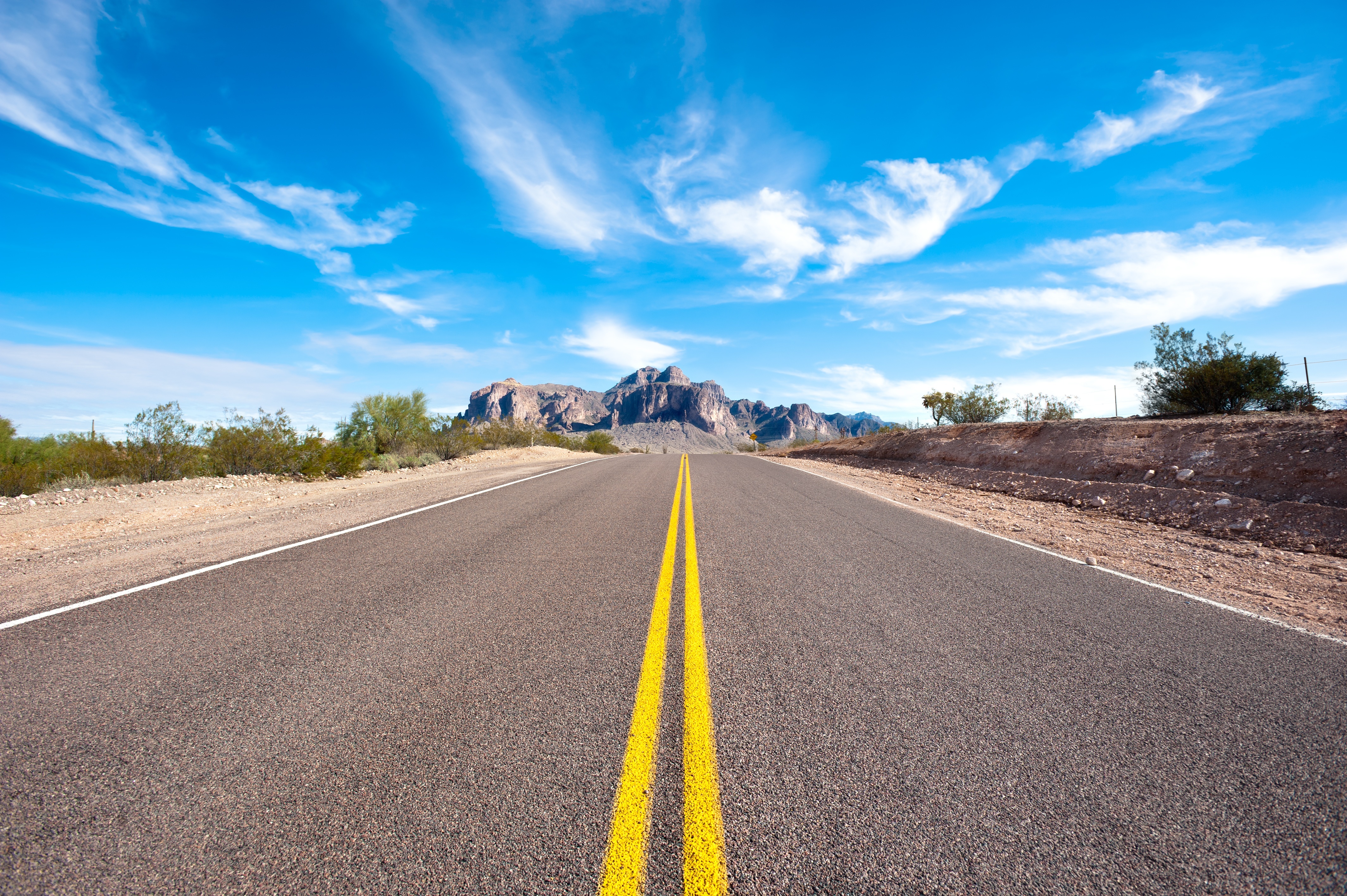 Because the traffic rates are so bad, insurance rates are off the charts bad. It has improved over the years, but the average cost of car insurance in Arizona is $1,587 for full coverage and $502 for minimum coverage. Arizona drivers on average pay $87 less for full coverage car insurance than the national average of $1,674. (Source)
My family and I struggled to afford car insurance for both of us simply because my brother and I were on the worst margin (teenage male) to receive the benefits.
3. So Hot
Mesa is no exception to Arizona's heat stereotype. Typical summers range over 100 degrees and counting, and you are either pool bound or housebound for most of the summer, which can go until August or September on the worst parts of the year. The weather averages for Mesa, Arizona is 105 for the high and 77 for the lows during the summer months. (Source) Don't get excited by the low of 77 though, it only gets in those temperatures in the early mornings or late evenings.
In the Spring, the average of the city in Mesa is with a high of 79 degrees Fahrenheit and a low of 50 degrees Fahrenheit on average.
Here are some other facts about the weather in Mesa:
The coldest month of the year in Mesa is December, with lows of 55 degrees
The wettest month of the year in Mesa is February, with an average of 20 inches.
The windiest month of the year in Mesa is April, with 9 mph averages.
The humidity in Mesa is around 20-50%, depending on the month of the year.
April, March, and November are reported to be the most pleasant months in Mesa.
The annual precipitation is only one inch, which is crazy compared to the national averages of over 20 inches.
(Source)
4. Increasingly Growing
Mesa is the epitome of Lil' Suburbia, United States. I remember growing up with most of the city speckled with orange fields, and those are definitely no more. The center of Mesa is very dense, with no signs of the population decreasing any time soon. Mesa is very family-centered and definitely not transient, so people come to stay.
To put this in more of a statistical perspective, an ideal rate of population density is around 50-100 people per square kilometer. (Source) Mesa's population density rate is around 6,271 people per square kilometer. (Source)
5. Education System Is Not Good, At All.
Imagine sending your children to a school with a salary so bad that the teachers have to go on strike in order to make ends meet. Yes, this happened in Mesa and to me in high school. I was almost forced to go to school in the summer in order to make up for a lost time, but we were able to let go by just a slight margin.
Teachers make an average of 48,732 dollars a year, and that was after a major strike against Arizona's Education System. (Source) To put this in a bigger perspective, CNBC reports that you will need 32,000 dollars a year to survive as a single adult, let alone provide for a family. (Source) I was really used to seeing my teachers working other basic minimum wage jobs to make ends meet.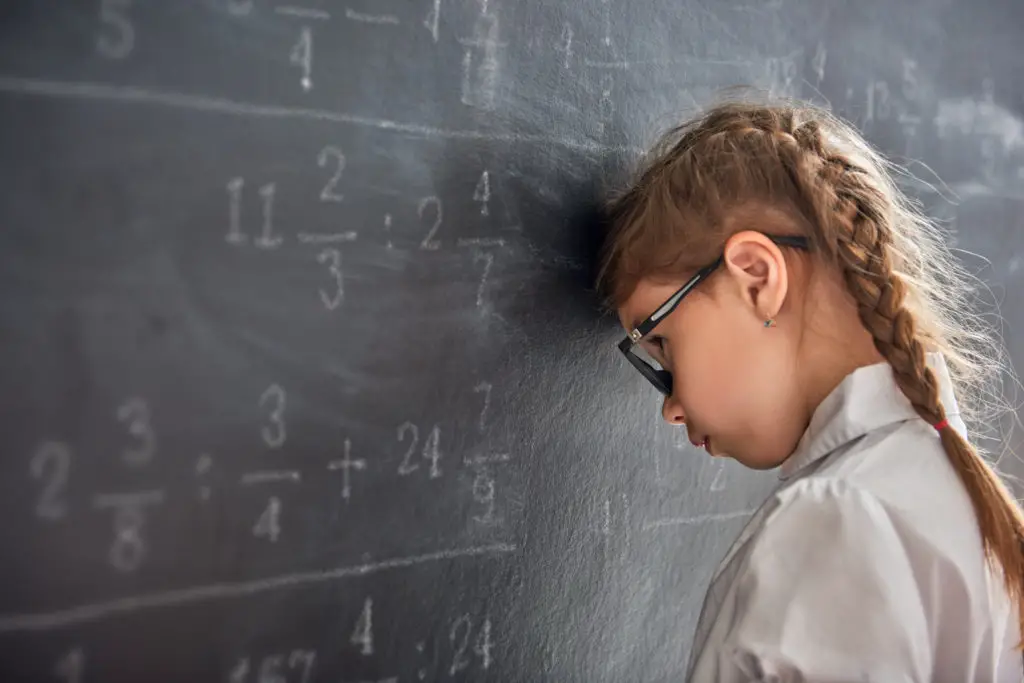 Most of the schools were made a long time ago, and they definitely need the updates. Many of the textbooks I worked with were extremely old, and most of the schools that were built were established well before my parents were born.
Mesa and the state of Arizona do not make a priority on education by any means. Arizona has a steller rating of being the 47th best state for education, only beating smaller states such as Massachusetts and New Mexico. I noticed that my school sizes increased substantially over my time in High School because all of the main teachers either quit teaching altogether or were forced to move to a different state that supported their financial needs better. (Source)
6. Very Conservative Community
Some may appreciate this topic, others may not. Mesa is dynamic in terms of different backgrounds, but one thing that everyone seems to have in common is their political beliefs.
Some things to keep in mind if this is a deal breaker for you:
Mesa, Arizona is the number one most conservative city in America. This is based on a summary of the laws passed in the area and the overall consensus given through surveys citizens took in the area. (Source)
Arizona is the 34th best state in terms of LGBTQ+ rights. Rights have not been enacted since just recently, even then the laws don't seem like they will last for a while. Arizona is known for not being very flexible and turning back on promises in terms of negotiating fair laws for minority groups, which makes it hard for individuals to feel like they are really being treated fairly. (Source)
Arizona is the most lenient in terms of gun laws, with gun ranges and stores being a big tourist attraction in the area. (Source) An estimated 16,000 to 1800 gun ranges are around the United States, and because of the flexibility of these laws tourists and locals alike create a good ton of them. I remember someone telling me that if you wanted to shoot a gun somewhere, go 10-15 minutes in any direction and you would arrive in a place to do it.
Even though Mesa is technically a city, I felt that the community really did have a 'small town' vibe and cultural standing.
7. Old Fashioned Ambience
The town literally has no development whatsoever and has very few plans for further development. "Downtown" Mesa is honestly just a bunch of run-down or uninhabited businesses and/or buildings that were definitely bumping fifty years ago.
Snowbirds really influence public opinion on the matter. Many efforts have been attempted to be made to make Mesa more dynamic to match the competitive, touristy atmospheres of the neighboring towns, but nothing has really been approved to action (besides spring training stadiums and older establishments that don't necessarily add to the intrinsic value of the city).
I would say that the best way to describe the ambiance of Mesa is to describe the places around it. Feel free to look these places up.
We got Pete's Fish and Chips, a mediocre at best fish and chips place that doesn't even offer ketchup. There's also Castles and Coasters, an amusement park that was built two years after my dad was born (so let's just say it is not the best). Remember the Waterloo Waterpark from the movie "Bill and Ted's Excellent Adventure"? Yeah, that old waterpark is the most bumping place in Mesa (the real name is called Golfland Sunsplash).
8. So Much Construction
For as long as I can remember there is construction, and I don't see an end to all this construction. I feel like every street will have to work on at least 50 times within a few-year radius for them to call it good.
I just heard a $75 million project has just started in Mesa to put more apartment buildings and restaurants in the area (not like we already have enough of those). This 3.3-acre project "will have 14,000 square feet of office space, 75 micro-units, 15 three-story rowhomes, and 196 luxury apartments." (Source)
Construction has also started with several other projects in the community as well. The Mesa Temple for the Church of Jesus Christ of Latter-day Saints (which is famous in the town due to the high density of members in the area and the temple lights that go on during the Christmas Season) is going under massive construction, which is positioned right in the middle of Downtown Mesa. Expect some delays in that regard.
There is also construction going on for a Valley Metro light rail that goes around the entire city, so even if you avoid the downtown area you are bound to run into some traffic and major construction. The light rail has been in construction ever since I was born and doesn't show any sign of stopping.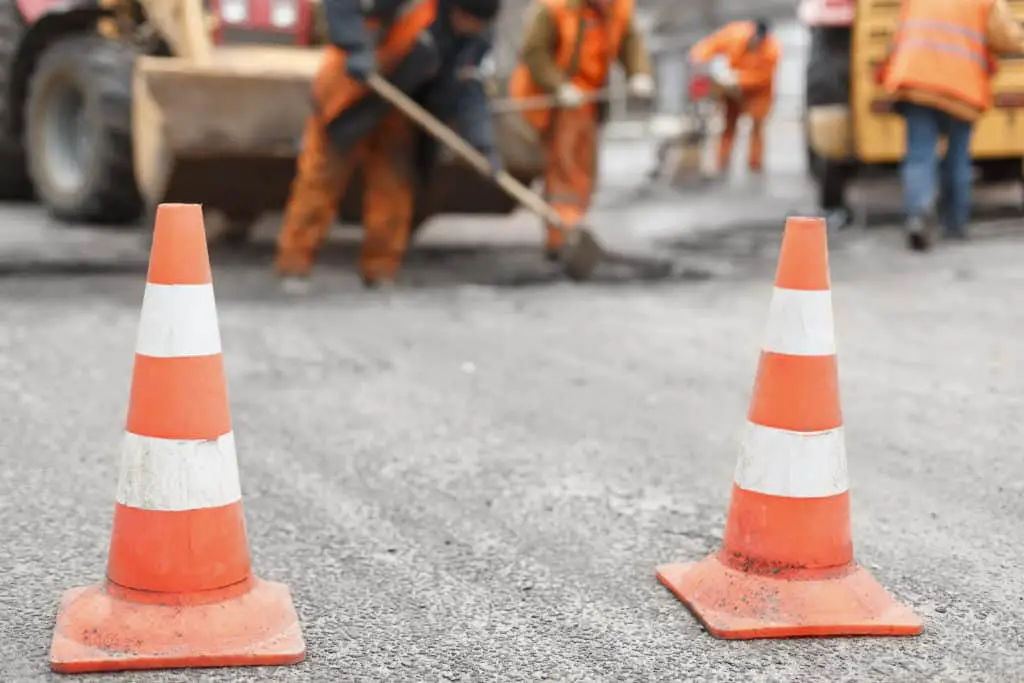 9. You Leave Mesa to Do Something Fun, Not Gonna Lie
Very few times in my life did I go out with friends and family and say "Hey, let's do something in Mesa"! Mesa has a lot of competition with Tucson, Gilbert, and Queen Creek, and those other places are definitely winning. Besides hugging cacti, eating fast food, and walking in desert landscapes, there's just not a ton to do in Mesa.
Fortunately enough, Mesa is not too far from other towns and cities, so you can very easily get to other places for things to do. According to TripAdvisor, here are the top 10 things to do in Mesa, Arizona:
Usery Mountain Regional Park- I would say the only reason this happens to be at the top of the list is that the trail is very family-friendly. If you have traveled to see nothing more than just dirt, cacti, and maybe a good view (if you're lucky) be my guest.
Commemorative Air Force Museum- I have only been here once as a little kid and I have never been there since. Expect a small town museum vibe and you got the Air Force Museum!
Golfland Sunsplash- As I said earlier, Golfland Sunsplash is definitely a family favorite. I almost fell off one of their water slides (this is true) and almost got kicked out, but thanks to a staff member I wasn't too injured. This waterpark is the definition of outdated with a whopping price of fifty dollars a day! I only got a go a couple of times I was there and it was like waiting for rides at Disneyland.
Arizona Museum Of Natural History- Only been to this place once, but it is also a museum with a small-town vibe.
Organ Stop Pizza- I would not be surprised if the average age of Organ Stop Pizza was eighty and over. I have been to this establishment over and over, and every single time I go I see nursing home busses release dozens of elderly people to the restaurant. The restaurant is known to play the organ while you eat your greasy, half-cooked pizza and the music tends to fit the demographic that usually attends. Long wait times for subpar food. Don't recommend it.
Mesa Arts Center- You will never miss any high school band concert put on by the city's school district when you attend the Mesa Arts Center! I feel like this place has a lot of promise for sure but I have never heard or seen anything more than average at the establishment.
Mesa Market Place Swap Meet- It is literally just a market.
Riverview Park- Mesa's definition of a "park" is really just grass (outside of the summer) with maybe a few playsets around the big, open, mostly dirt field. Riverview Park defies stereotypes by having a really big jungle gym and a lake to jump in after a long day of having nothing to do. Sounds like fun!
Silver Star Theatre- This is a new, trendy theatre that is very similar to the Mesa Arts Center. You may find performers outside of the high school age range, but it still is hard to find.
Hohokam Stadium- The Hohokam Stadium is Mesa's Spring Training Stadium. For those who are unfamiliar with the technicalities of baseball, "spring training" is when professional baseball players come to Arizona to beat cold weather and start training for the eventual season later in the year. Good luck snagging a ticket that is worth the price with all the snowbirds and tourists who are looking to see their favorite sports teams.
Vertuccio Farms- I feel like the only reason why this is even on the Top 10 list is that Vertuccio Farms is (by my guess) Mesa's most popular option for elementary school field trips. You got a petting zoo, a fancy corn maze (that is usually dead to the extreme heat), and typical farm equipment. Nothing really too special, but I guess it is good for the kids.
10. Weird Merge With Other Towns and Communities
Speaking of that, Phoenix is a weird general area with towns just made inside of it. There are little to no signs or indication to let you know what city you are in. It just seems to be this big melting pot of craziness.
You have one main highway that goes around the entire Phoenix area which makes things fairly difficult in terms of getting places. It will take you about 10-20 to get to Gilbert, 20-30 to get to Queen Creek, and roughly 45 minutes to get to Phoenix, Scottsdale, and Tempe. You never really know what city you are technically in, which makes navigating and getting around difficult.
11. Very Divided Communities
Especially in Mesa, the population really seemed mixed between really nice, thriving communities and drug towns. There wasn't really good middle ground, just really old or really bad. This makes finding specific places where you would like to live very difficult because there are only so many good communities and establishments in Mesa that are overall good places to raise your family. My family is involved in real estate, and my parents have noted that finding good homes can be hard to find.
Some statisics you should know about crime in Mesa:
1 in 39 people get involved in some type of violence or property crime in Mesa.
Over 11,636 crimes were committed in Mesa last year.
Mesa has a crime rate that is higher than 55% of the state's cities and towns of all sizes, with a total of 24/100. (Source)
Mesa has 85 crimes per square mile.
In 2019, there were 11 murders, 286 reported rapes, 390 robberies, 2,00 accounts of assault, 830 auto thefts, and 27 accounts of arson. (Source)
12. A Lot Of Business Competition
Again. Mesa is Suburbia. Besides houses, schools, and businesses, there really isn't a ton that makes Mesa stick out among the rest of the cities in the United States. This makes things really difficult in terms of trying to grow and start a business in Mesa. Mesa is known for its restaurants and businesses in the area, and because of this, it has created a lot of competition in the area.
A lot of my friends and family have had to move to other places to make ends meet because they couldn't compete with other businesses in the area. One family, in particular, had to move because there were so many dentists in the area.
I have also heard from friends and family that are also locals in the area that the zoning laws are very difficult to come around in the city. Because the city is so dense, there are very strict requirements (the amount of seating, the type of equipment they use, etc.) to successfully run a business legally in the area. Because of this, major chains and attractions that probably would've come to the areas are dissuaded due to the burdensome requirements.
13. Mesa Is An Fairly Expensive Place To Live In
Because of its increasingly large population, the cost of living in Mesa instead of living in counterparts is staggering.
Here are some things to statistics regarding the finances of living in Mesa:
14. Dirt, Everywhere.
Don't expect to get any type of greenery here. Just dirt. It is hard not to sigh every time I fly from anywhere to Mesa, it is is just so bland aesthetically. Expect to clean off a lot of dust and dirt from your shoes, and don't expect a big aesthetic view from the area.
Most people tend to not put grass in their yards in their fields in the summer, which leads to having to deal with a lot of extra dirt. I found myself a lot having to deal with cleaning off extra dirt as I worked at home, went outside, or did anything outdoors, especially within the fall and winter months.
Mesa is home to a lot of running trails, that were full of canals that just had dirt. In the fall and spring season, Mesa has a series of rainstorms that bring in a lot of dust and debris. The local term is a "haboob". These haboobs can bring in a lot of dirt and grime to very inconvenient places throughout your home and can also destroy things in your backyard that are left unnoticed.
If you don't want to deal with any sort of dirt in your hard, expect to pay over $200 in winter grass for your yard, and even then it is not like you can control the decisions of your neighbors and what they want to do with their yard. Expect lots of dirt.
15. No Four Seasons
Because of the intense, hot summers that seem to prolong till very late in the year-we never have four seasons. Also, trees with fall weather don't really survive in Mesa, so you are left with just just a prolonged period of time that feels like winter because you are so used to the hot weather.
To put the weather schedule in greater perspective, I found that winter happened to fall within the months of November-April. April-September brought in the infamous summers that make living in Arizona so enjoyable, and Spring was maybe around October-November when hot/colder weather didn't come in first.
It is a localized ideal that there is not really any use for taking care of your yard because eventually, they are going to die because of the lack of satisfactory weather cycles. I tried planting gardens as well, but the schedule also interfered with this.
16. You Just Can't Walk Around, Period. You Need Transportation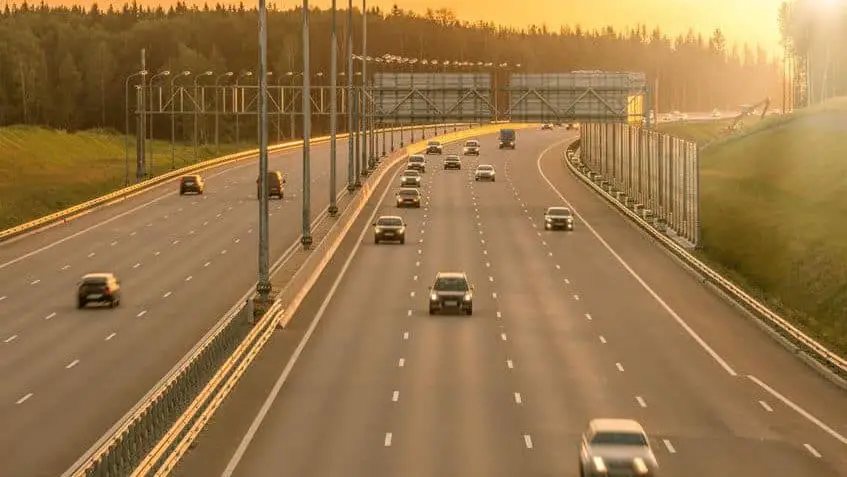 Don't even try walking around. Mesa is very spread out and no matter what transportation is inevitable to get where you need to go. It is the furthest thing from a small town, so walking to places is hard. My teenage job, despite my best efforts, was still a five-ten-minute drive. You get things a little bit closer in other places, but in Mesa, everything is really spread out and Mesa is just trying everything they can to accommodate the growing population so no matter, what you will have to drive.
However, they are doing everything they can to provide more transportation options for its citizens, with the light railbus and such. Chances are, you will want to go to other towns as well which will come with their own separate transportation fees.
As stated within a local article, the cost of a 31-day pass on Phoenix's Valley Metro will cost you $64. A 30-day pass on Tucson's SunGO costs $48, and a 31-day pass on Glendale's Beeline bus goes for $36. (Source)
17. Not Very Diverse
As you can tell by the table below, Mesa is not very racially diverse. This is primarily due to the founding of the city. Many individuals do not leave Mesa, which increases supply and demand and makes the percentage not prone to much growth within other groups of individuals.
| | |
| --- | --- |
| Race | Percentage |
| White Descent | 84.72% |
| Black Descent | 3.55% |
| Asian Descent | 1.95% |
| American Indian | 2.18% |
| Native Hawaiian | 0.35% |
| Mixed Race | 2.91% |
| Another Race | 4.31% |
(Source)
Mesa has an interesting religious diversity though. Here is the backdrop of religion in the area. Notice only 40 percent of the people in Mesa are actually religious.
39.8% of the people in Mesa are religious:
– 2.4% are Baptist
– 0.4% are Episcopalian
– 14.2% are Catholic
– 1.8% are Lutheran
– 1.0% are Methodist
– 3.2% are Pentecostal
– 0.7% are Presbyterian
– 6.5% are Church of Jesus Christ of Latter-day Saints
– 7.8% are another Christian faith
– 0.4% are Judaism
– 1.1% are an eastern faith
– 0.2% affiliate with Islam
(Source)
Tips On Living In Mesa
Here are some tips on things that you should do while you live in Mesa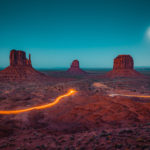 Drive a few hours and check out the surrounding hikes in the area. The hikes are very popular in the area and a great way to get to know people. You can easily buy a pass for fairly cheap and enjoy everything Mesa has to offer.
Some of my favorite food spots in Mesa are Barros Pizza, Boca Taqueria, and Filibertos.
Check out Mexican Food and find the Mexican Popsicles in most convenience stores. They are amazing.
If you go to any type of gas station, you can get a 44oz fountain drink for only 75 cents-dollar! I grew up having people buy a few cups every day to keep up with the heat.
Do not try to run or be in hot weather for more than thirty minutes to an hour without taking a break.
Be sure to buy clothing in Arizona instead of bringing clothes from other places. I found that they make the clothes really cheap which makes it easy to live in such hot weather.
Related Topics:
If you like the article above, here are some other similar articles you should check out!
Moving to Arizona vs Texas: 17 Things to Consider

Best Internet Providers in Surprise AZ, as Voted by Over 50 Residents

13 Best Family Neighborhoods in Surprise, AZ