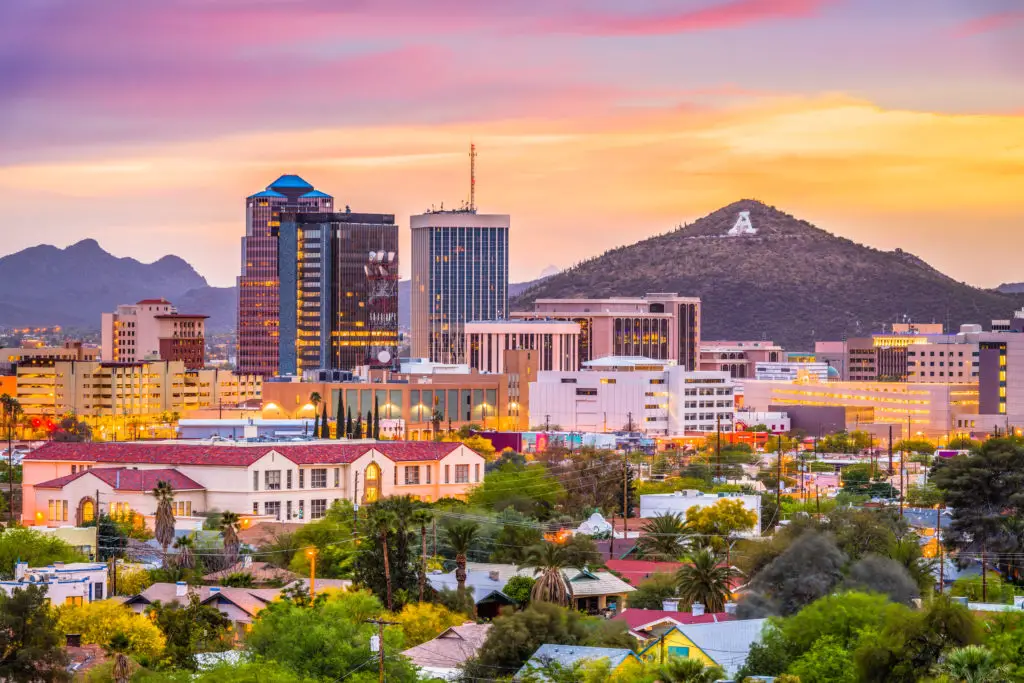 60 miles north of the Mexican-U.S. Border and home to the University of Arizona, Tucson is a big city will a small town feel that has attracted many residents over the years. Known for its regal saguaro cacti and beautiful rolling foothills, Tucson is a beautiful place to reside with many local attractions.
Here are some of the most prominent names that have lived or currently live in Tucson.
Sir Paul McCartney
Perhaps one of the most universally recognizable public figures in the world, Paul McCartney is best known for his work as a founding member, bassist, and vocalist of the iconic rock band The Beatles. In 1969, Paul married his late wife Linda Eastman, a graduate of the University of Arizona. Paul and Linda lived in Tucson near the Rincon Mountains in the spring and fall for the space of about 19 years as their children were growing up.
One of the most famous songs ever released by The Beatles and written by Paul, though officially credited to McCartney-Lennon, mentions Tucson. In the first verse of the song Get Back, Paul shouts out his Tucson home in the following lines: "Jo Jo was a man who thought he was a loner, but he knew it couldn't last / JoJo left his home in Tucson, Arizona, for some California grass." In 1998, Linda passed away from breast cancer, and Paul has not lived there on any kind of permanent basis since, though he continues to pay taxes on the property.
Lute Olson
Lute Olson was one of the most prolific coaches of all time. He led the University of Arizona Men's Basketball Team to a national championship in 1997, as well as three Final Four appearances and 22 NCAA Tournament berths overall. How Olson arrived in Tucson was a surprise to some. In 1983, he left a highly successful University of Iowa program to take over at the U of A which had come off its worst season to date, recording only four wins.
By his second season as coach the team achieved a winning season for the first time in six years, as well as reaching the NCAA tournament which would start a run of 23 consecutive years. He was inducted into the Basketball Hall of Fame in 2002. He retired in 2008 due to health concerns although he was still a prominent member of the community and booster of the University. He ultimately passed away at the age of 85 after suffering a stroke in August of 2020.
Jesse Owens
Jesse Owens was one of the most prominent athletes of all time on a world stage and is arguably the most accomplished track and field athlete of all time. He is perhaps best known for his feat of winning four Olympic gold medals in the 1936 Olympic Games in Berlin, Germany which was especially significant amidst a notoriously racist Nazi regime that asserted that the Aryan race was superior to all else. Owens was a recipient of harsh racist attitudes and prejudice even at the height of his career. He was not afforded the same opportunities as his teammates, which made life difficult for Owens at times. He did not receive scholarships while competing collegiately, which required him to work part-time jobs to support himself and his family. When he traveled with the team, segregation laws made it so that he could neither eat with the team in white-only restaurants nor stay in the same hotels.
In spite of all the challenges that he faced, Owens was a true champion of his sport and his accomplishments on and off the field will be remembered Owens smoked a pack a day from the age of 32 onward and eventually succumbed to lung cancer in Tucson at the age of 66. A park named in his honor is a center of youth athletics for local children.
Gabrielle Giffords
Gabby Giffords is a former member of the Arizona House of Representatives, Arizona Senate, and U.S. House representing Arizona. Gabby grew up in Tucson, attending Tucson High School. Though initially, her endeavors took her across the country to Claremont, California, Chihuahua, Mexico, and New York City, she eventually returned to Tucson to work for her family business and shortly after began to pursue a career in politics.
Tragically, during her third term in January of 2011, Gabby was shot in the head during a mass shooting at an event for constituents near Tucson during which six people were killed. Miraculously, Gabby survived the shooting and has since largely regained her ability to read, write, and walk. Although she was forced to resign her seat in the House due to her injuries, she has continued her work by advocating more stringent gun control, launching Americans for Responsible Solutions in 2013 with her husband.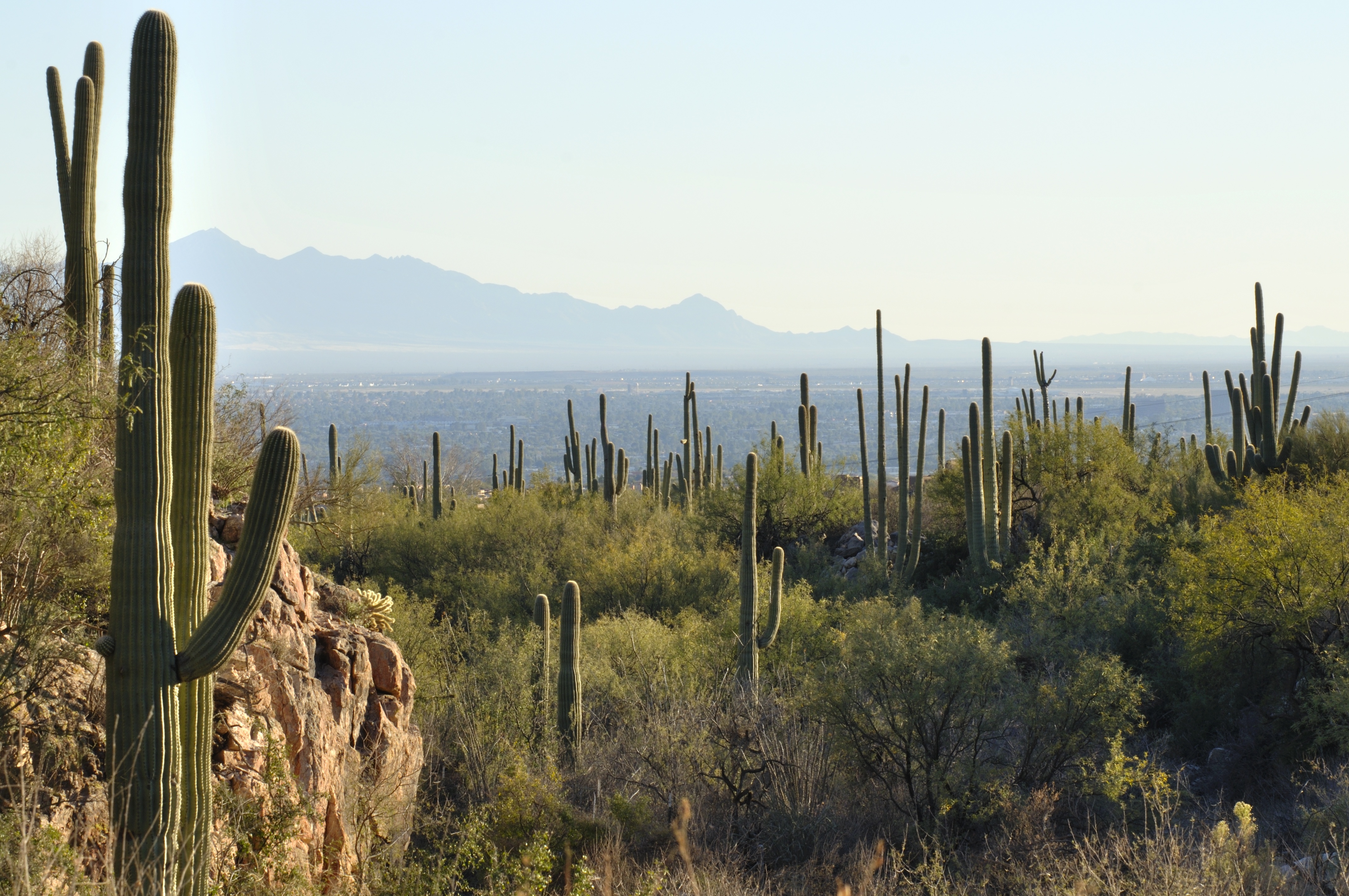 John Denver
The legendary country singer John Denver lived in Tucson for several years growing up due to the fact that his father was stationed at Davis-Monthan Air Force Base in Tucson. He was a member of the Tucson Arizona Boys Chorus for two years. Eventually, the family left for another base in Alabama, though Denver didn't care for the segregation policies of his new school in the deep south.
Denver began his career as a part of the Chad Mitchell Trio but had most of his commercial success as a solo artist. John Denver enjoyed success as one of the most accomplished solo musical artists of all time. He released 300 songs throughout his career and had 33 of his albums and singles be certified platinum and gold. Denver died in a plane crash in 1997 and his ashes were scattered in the Rocky Mountains of Colorado. In 1998, Denver posthumously received a Lifetime Achievement Award from the World Folk Music Association.
Steve Kerr
Steve Kerr is the current head coach of the Golden State Warriors of the National Basketball Association. He lived in Tucson from 1983 to 1988 as a member of the Arizona Wildcats Men's Basketball Team. He helped the team reach a Final Four in 1988 and also set an NCAA record for 3-point percentage in a single season of 57.3%. It was also in Tucson where he met his wife.
After his collegiate career ended, Kerr enjoyed a highly successful NBA career as well. Over the course of his career, he won 5 championships. He made notable contributions to these victories, and is perhaps best known for those achieved while playing for the Chicago Bulls alongside teammate Michael Jordan, who is considered by many to be the greatest basketball player of all time. Since retiring as a player, Kerr has spent time as a commentator and a general manager of the Phoenix Suns before eventually being named Head Coach of the Golden State Warriors organization.
Ray Bradbury
Ray Bradbury was one of the most celebrated authors of the 20th century. He lived in Tucson on two separate occasions as a young man while his father was searching for work. Bradbury is best known for his book Fahrenheit 451. He also wrote scripts for screenplays and television programs.
It was in Tucson where he received his first typewriter from Christmas in 1932. He began to write short stories about the moon and traveling to Mars. In fact, it has been reported that the Sonoran desert served as the inspiration for the Martian landscape in Bradbury's stories. It was also living in Tucson and the proximity to the border that opened his eyes to the immigration crisis with Mexico and prompted him to write a short story about that. He suffered a stroke in 1999 and eventually passed away in 2012 after an elongated illness.
Linda Ronstadt
Linda Ronstadt, a Tucson native, is one of the most successful singers in recent memory. She is known for being sucessful across multiple genres including rock, country, and latin. She has collaborated with celebrated artists such as The Rolling Stones, Dolly Parton, Neil Young, Paul Simon, and Johnny Cash. She was inducted into the Rock and Roll Hall of Fame in 2012. Linda has deep ties to Tucson. She spent her whole life there until she was 18 when she reloacted to California to form a band with one of her childhood acquaintances. Her great grandfather immigrated to the Southwestern United States, which which was then part of Mexico, from Germany in 1840. He married a Mexican citizen and they eventually settled in Tucson. Her brother was also the chief of the Tucson Police Department for ten years. Linda currently maintains residences in both San Francisco and Tucson.
George Arias
George Arias is a retired professional baseball player. He played with the California Angels and San Diego Padres of Major League Baseball and also played professionally in Japan and Mexico. Arias was born in Tucson and attended the University of Arizona where he played baseball before being drafted in the seventh round of the 1993 Major League Baseball draft by the Angels. George's son, George Jr. is a current pitcher for the University of Arizona.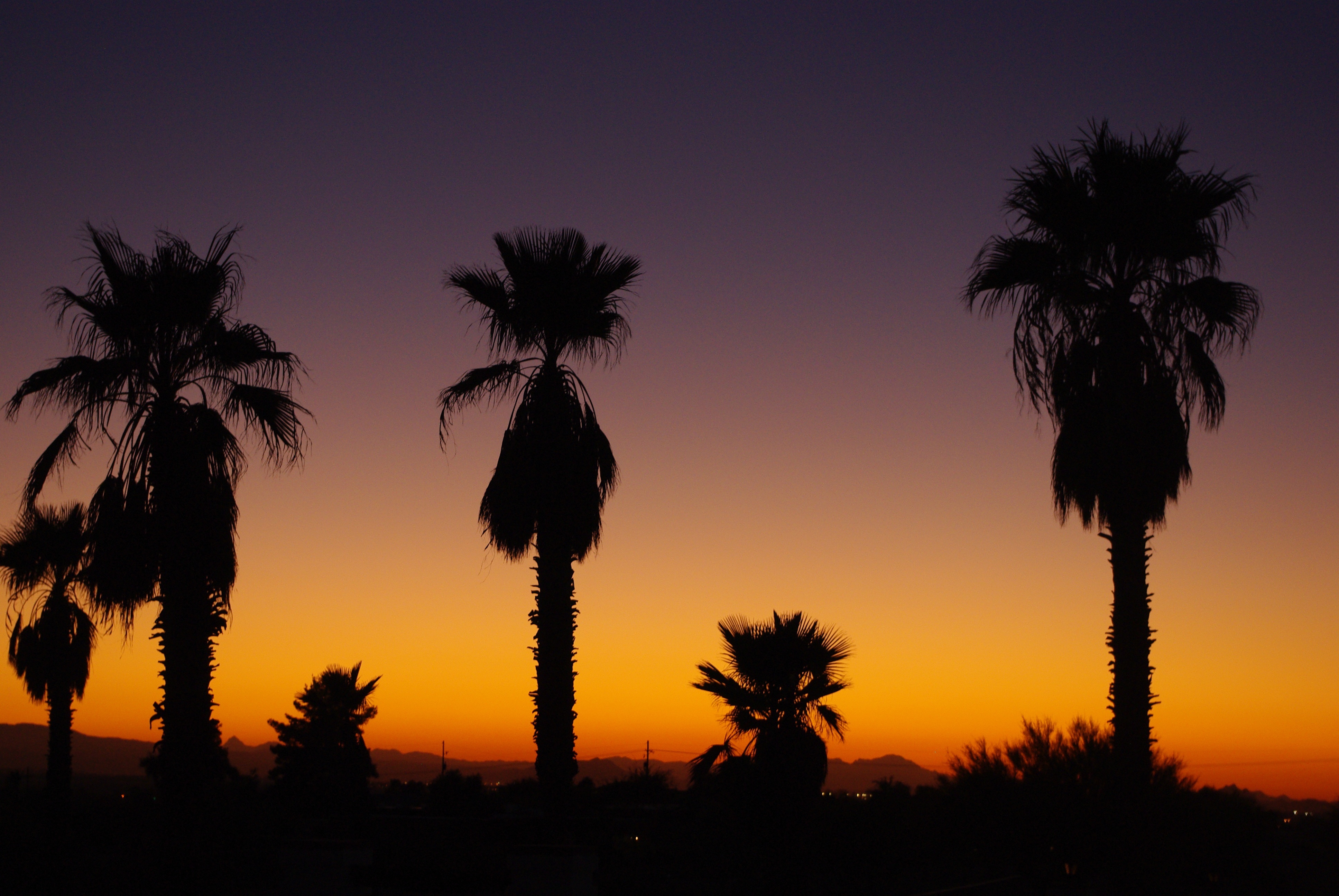 Related Topics:
If you like the article above, here are some other similar articles you should check out!
Is Phoenix, Arizona a Liberal City?

Moving to Arizona vs Utah 17 Pros and Cons

17 Reasons Not to Move to Yuma, Arizona