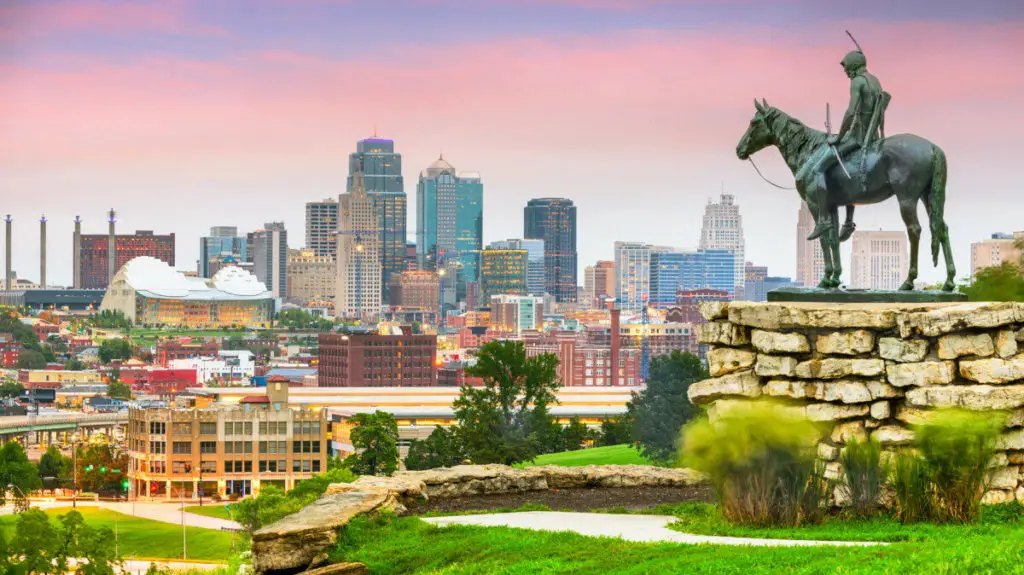 1. You are Going to be Driving a Lot
One of the biggest things that you are going to have to know before you should even consider moving to Kansas City is the fact that you are going to be driving a lot. When it comes to getting just across the city, just getting from the airport, which is already about 20 miles from downtown Kansas City, takes nearly 1 hour.
So if you don't have a car, then you are not going to get around Kansas City. And even in town, you aren't going to want to rely on public transportation, as that is another major problem Kansas City has. (Source

)
2. Nobody Knows How to Drive
You would think that a city where you are always driving would have better drivers. However, Kansas City has managed to prove them to be a complete myth. Most commonly the awful driving will be more present during the cold, wet winter months, however, even in summer, there are some poor driving techniques to be aware of when it comes to Kansas City drivers.
The first is that many in Kansas City will drive and act like the turn signal is something that doesn't exist. So for any newcomer, it can be very difficult and stressful to constantly watch for any surprise lane changes from cars around you.
Another thing to be aware of is that many will act as though both lanes of the highway serve the same purpose and will sit in the left lane going about 5 miles under the already slow speed limit. I should also mention that usually, the speed limit for highways is 55 miles per hour. (Source

)
3. There is No Public Transportation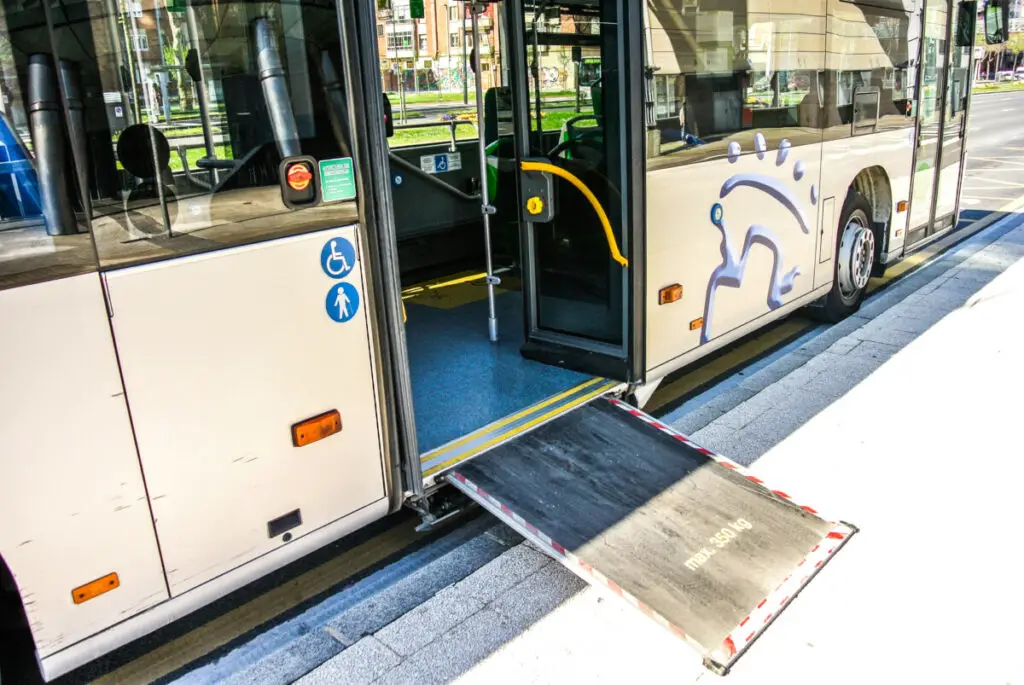 Despite having a very large city and most interests being somewhat spread out across the city, the transportation available is not good at all. There is a bus system that you will be able to use, however it is located just in the central part of the city.
Most people who use the public system have said in reviews

that it is both cheap and an overall good experience. However, the negative of public transportation is the fact that it doesn't cover nearly enough of the city so getting to some areas without having your own car will be nearly impossible. (Source

)
4. Everything is Extremely Isolated
This is the reason that makes both the public transportation so bad and also why everyone who plans on living in Kansas City will need to have a car or some other form of transportation. It can take nearly an hour to get from one side of the city to another at just about any time of the day.
Kansas City is nice because it typically doesn't have any traffic, but during rush hour this 1 hour crossing time can quickly rise. So if you want to have a nice day in Kansas City, you may spend the day in your car getting from one point to another.
5. The Airport is the Worst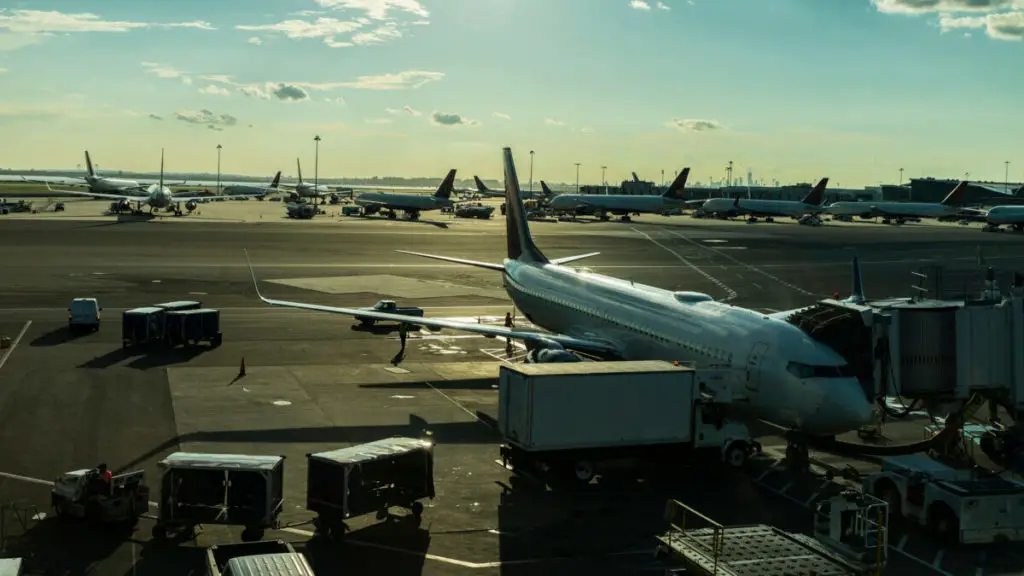 While it may seem like every flying experience is just the worst and a big reason is because of something that happened in the terminal, the Kansas City International Airport was for a majority of the past 5 years ranked as one of the worst airports in the United States of America. In 2019, The Points Guys

ranked the Kansas City Airport among the 11 worst airports in the US, ranking with airports like Chicago Midway International Airport and Oakland International Airport. (Source

)
The Kansas City International Airport is also only a mid-sized airport, and because of this and the fact that it isn't a major hub where tickets would be cheaper, however, it is due to these facts that tickets are more expensive for travelers. A trip from LAX to MCI will cost you typically around $420 for a round trip, and coming from a smaller airport they can get upwards of $800. (Source

)
6. It Can Be Very Bland
Kansas City does have plenty for you to do both alone and with either friends or family. However, the problem is that any of the activities that Kansas City has to offer usually are only fun to do once or twice. There are a large number of museums and historical sights to visit, but beyond that, things like sports are your best options with Chiefs football, Royals baseball, or Sporting Kansas City soccer. This was one of the most common cons that people listed for Kansas city when asked. (Source)
7. No Outdoor Activities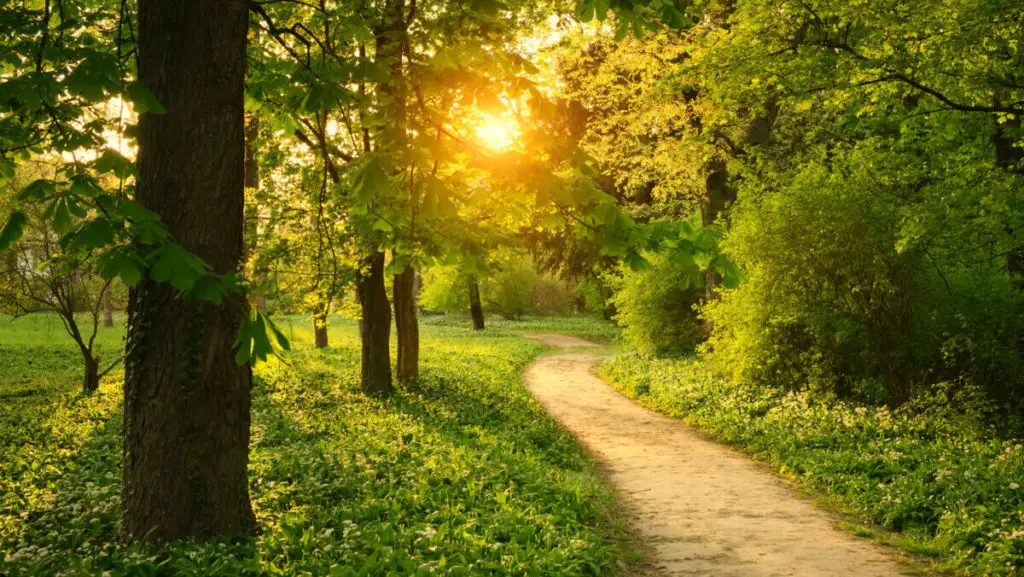 And when it comes to outdoor activities, I sure hope that you enjoy fishing. Besides that, you might be able to find some bland hikes compared to other states. The nearest beach that you would be able to go to is over 12 hours to get there and then you will also have to make the return drive. There are some nice mountains about 5 hours south and the Rocky Mountains are only an 8-hour drive to the northwest.
Any outdoor activities that you are likely going to have in Kansas City are going to be small hikes or visiting different outdoor places around the city itself. For those who enjoy long mountain hikes, camping, or natural rock climbing, you are going to be out of luck for the most part in Kansas City. (Source

)
8. The Temperature Throughout the Year is Bad
You better be ready for a large swing between seasons as in Kansas City you are going to get the worst of both worlds. Extremely hot and humid summers, while also getting bone-chilling cold winters. Starting in the late spring of 2021 the average temperature got above 80 degrees and stayed that way until mid-fall. The highest average that it got to was in July at 90 degrees, however, the highest temperature was at 98 degrees.
In the winter it isn't quite as extreme, however, over the three-month span of winter the temperature will keep just under freezing. So you are going to want to make sure that you have a thick coat to stay warm during those cold months. In some parts of Kansas City last year it did go into the negatives, with -16 degrees being the coldest recorded last year. (Source

)
9. Tornados and Other Extreme Weather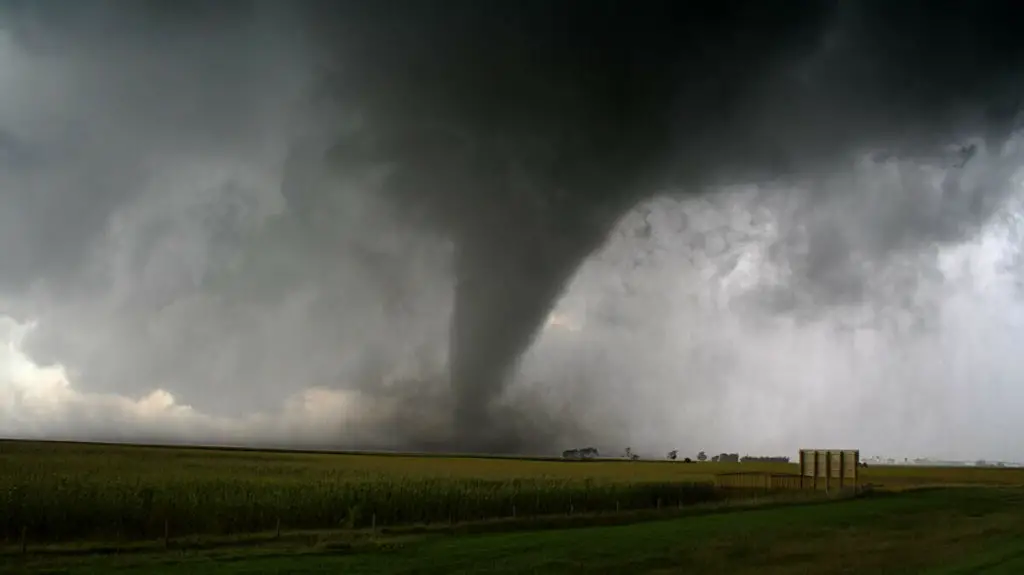 Along with the large swings of temperatures, living in Kansas City will put you directly into "Tornado Alley." That means that you are likely going to get plenty of tornados each year. As a state, Missouri gets over 30 tornados each year, and Kansas, where Kansas City is located next gets 76 each year. Along with this, you are going to get to deal with plenty of hail. In 2021 there were 7 reports of times that it hailed, with the largest bits of hail being 1.75 inches, over the size of a quarter. (Source

)
10. Heavy Segregation
Kansas City is one of the most segregated cities in the United States of America. An article, A Segregated Kansas City is Not Good for Our Health

 from the Kansas City, MO Public Health Connection shows both how the segregation is highly present and also how it is harming the city.
The segregation has become so bad in the city that Troost Avenue

has started to act as a dividing line between the homes of African Americans and other races. The street is so known for this that it is often also called the Troost Divide

.
11. One of the Highest Crime Rates
There are a vast number of different sites that rank how safe different cities are. However, Neighborhood Scouts

, rank cities on a scale of 1 to 100 with 100 being the safest. Within this ranking, Kansas City received a score of 2. While Missouri has a slightly higher rate of crime compared to the rest of the United States, Kansas City's crime rate is three times higher than the rest of the state. The murder rate is even higher, with it being 5 times higher that the national average at 35 murders per 100,000 people. (Source

)
According to Forbes.com's ranking of the most dangerous cities in the United States, Kansas City came in at the 9th most dangerous, ranking with other cities like St. Louis Missouri, Detroit Michigan, and Cleveland Ohio. So while many people from Kansas City claim that it is a great and lovely city, there is plenty of things for you to think about before moving to the city.
12. Extreme Tax Rates
Taxes are going to be something that someone should be aware of before they move to a new location. And unfortunately, Kansas City has a lot of taxes that they add to Missouri's rates. The total sales tax that you are going to pay will be 8.86% as both Jackson County and Kansas City add extra onto Missouri's 4.23% sales tax rate. With this, you are going to be paying more on your sales tax in Kansas City than 80% of the rest of the state. The highest sales tax in Missouri is at 11.85%. (Source

)
13. You Better Love BBQ, Cause There Isn't Any Other Food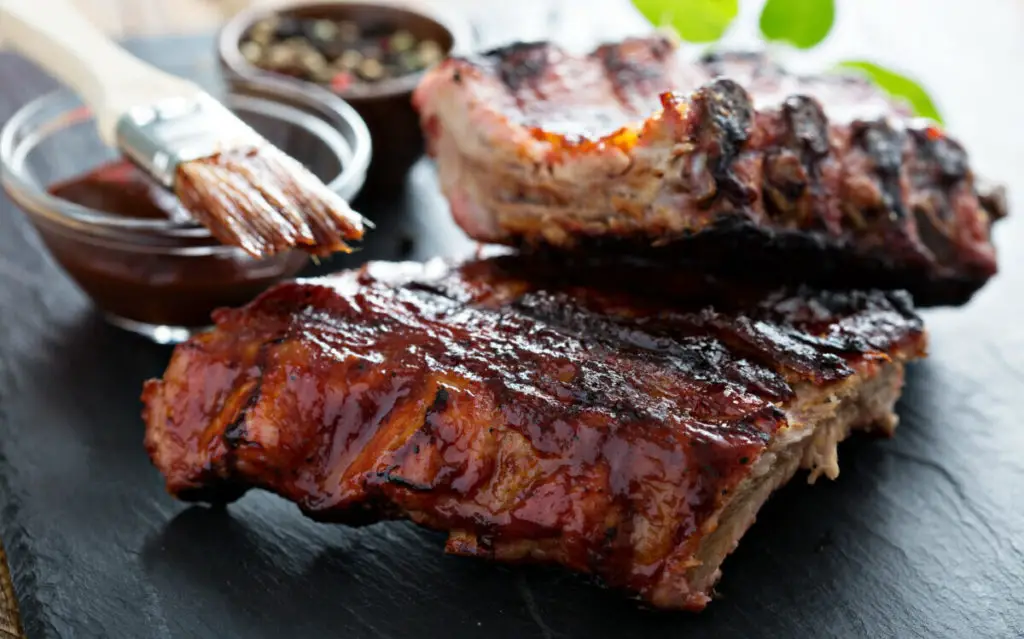 When it comes to food, Kansas City has a fair argument that they have the best BBQ in the United States if not the whole world. However, another common problem that many residents of Kansas City state are that besides great BBQ, there aren't many good restaurants for foods of other cultures.
And when there are, often the food there isn't that great. So for someone who likes Mexican or Vietnamese, you should be aware that there likely isn't going to be a high-quality restaurant for that food. (Source

)
14. The School System is Not Good
For those who have kids, you are likely going to want to avoid Kansas City. Along with the incredibly high crime rates, the schools tend to be very rough. Overall the schools seem to do well as they test very averagely, however, most schools in Kansas City are underfunded and unprepared for students who have ADHD or dyslexia. So while most kids get an average education, those with ADHD (9.5% of kids) or dyslexia (about 5-10% of kids) are going to struggle and have problems. (Source

)
15. There is No Dating Scene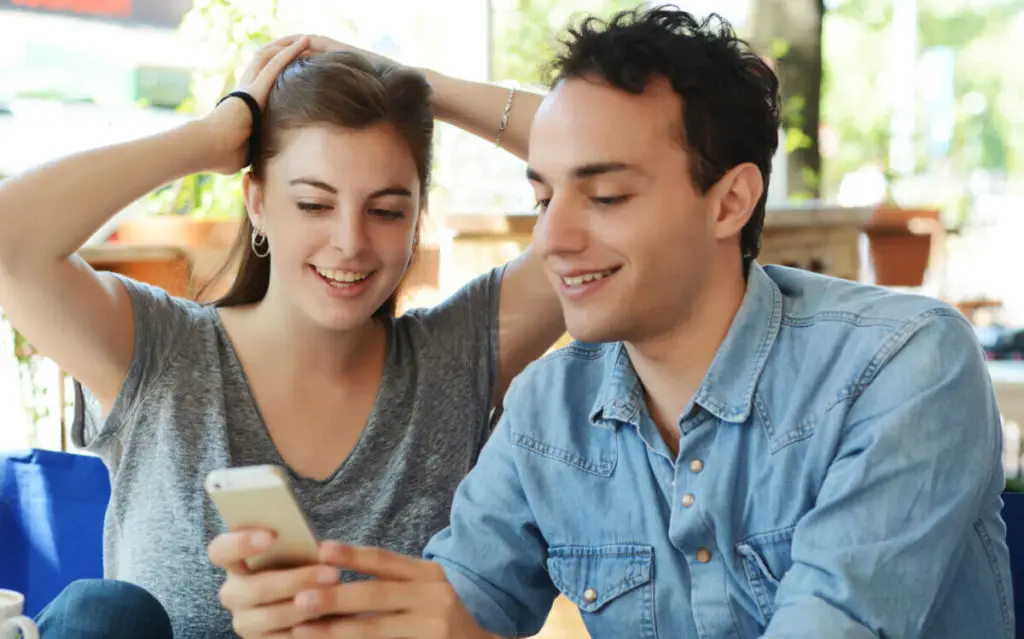 For those who are single and still want to meet someone who you might want to spend your life with, Kansas City is not likely the place you are going to do so. In fact, BestPlaces

rated Kansas City as the worst city in the United States when it comes to dating. To come to this result, they did a study that consisted of 24 distinct criteria including, among others: population density, percentage of singles, frequency of hooking up, and dating venues such as coffee shops, bars, and intimate apparel stores. (Source

)
16. No Night Scene
Along with being the worst place in the United States, Kansas City doesn't have a nightlife. In fact, it might be because of this that it is ranked the worst. The vast majority of establishments and businesses tend to be closed between 9 p.m. and 1 a.m. Some of the only places that are open after this time are major businesses like McDonald's and Jack in the Box, which really don't make for a fun, crazy night that you are going to remember.
17. Mentioning Where You Are From Can Cause a Fight
Since Kansas City is located in two different states, there is a large rivalry between the two sections of the city. It is a constant debate about which side of the city is better, and mentioning that you are from the Missouri or Kansas side could possibly end up in an argument or even a fight. A local of the city described the debate as, "a childish argument". And while many agree with this statement, the debate between residents of the two parts of the city continues.
The video linked below covers in a bit more detail many of the reasons that you should move to Kansas City.
Related Topics:
If you like the article above, here are some other similar articles you should check out!
I

s Kansas City, Missouri a Liberal City?

Is There Public Transportation in Kansas City, Missouri?

9 Famous Celebrities Who Live in Kansas City, MO