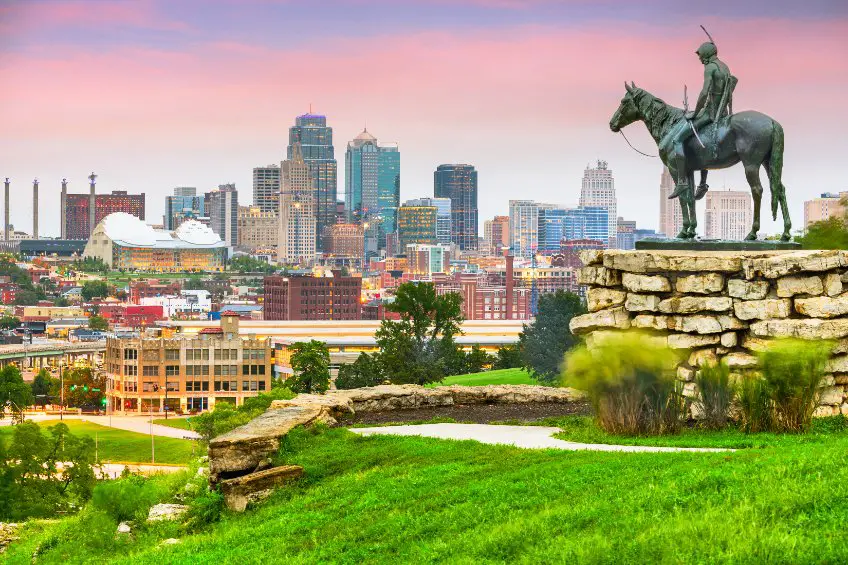 Wondering how you will get around Kansas City, Missouri? There are several options made easy to use and find, whether it is a bus or a scooter.
There is a public transportation system in Kansas City called RideKC. This transportation system has buses, electric bikes, and a free streetcar that operates daily and stops at popular locations in the area. Along with this company, there are Bird scooters, Lyft, and Uber.
Whether you want to take a car, scooter, bike, bus, or streetcar, there are several public transportation options in Kansas City. Continue reading to learn about them.
RideKC Buses
Kansas City is a fairly driveable city, but it is still useful to have some sort of public transportation to reduce traffic and help out commuters. RideKC is a company that does exactly that. Many popular destinations in Kansas City are fairly spread out, so public transportation is very helpful in the area. Unlike New York City, where everything is cramped and right next to each other, Kansas City is not walkable.
As of now, RideKC buses

are free until 2023. There is no cost! This is an amazing perk because RIdeKC has buses that drive all around the city whether it is downtown or near the Truman Sports Complex. There is a fare for the micro transportation in Johnson and Wyandotte counties, located right outside of Kansas City.
RideKC also has bus passes with cheaper fares for university students and veterans. RideKC wanted to create transportation that was better for the city and its people, and it has done exactly that. There are mobile apps where you can pay fares if applicable, look up wait times, and track the bus you plan on taking.
There are several different routes that go through all areas of the city, every day of the week. RideKC.org

has all the information for your particular route, along with the times and locations.
They even have a program called the 'Guaranteed Ride Home' for those who worked overtime or need to get home quickly in case of an emergency. It runs twenty-four hours a day and seven hours a week. All you need to do is sign up for the program and you get two free rides per year, with reimbursement. RideKC knows that life happens and they want to be there for you when you need transportation most.
Park and Ride
Within the bus system, there is something called park and ride. These are locations with parking near bus stops, where you can park your car for free or for a small fee and hop right on the bus to get to work or wherever you may be headed.
This is a great option for those who want to drive part of the way, but not deep within the city. This way they don't have to worry about being completely stranded as well, but RideKC is very reliable so that would never happen.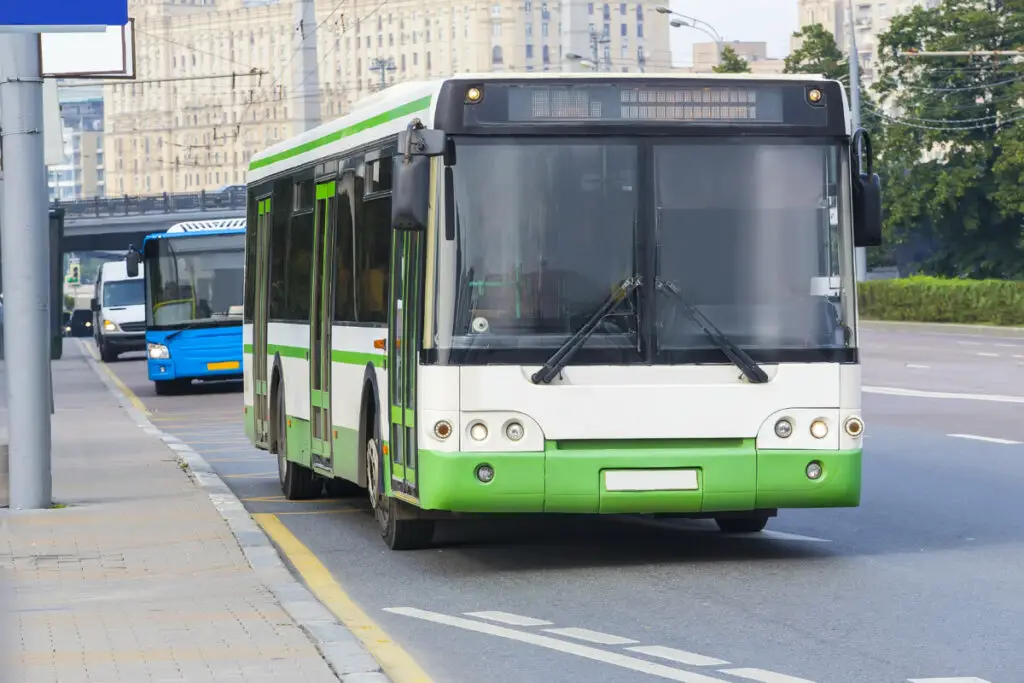 RideKC Streetcar
The downtown streetcar

is one of my favorite features of RideKC! It starts downtown by the Union Station and Crown Center and stops at several popular locations all the way until you get to the River Market along the Missouri River, where you can grab a bite to eat and pose with some aesthetic bouquets of flowers. It runs back and forth all day, so you can hop on and get off whenever you would like.
This is great for those who work downtown, want to see the city, or aren't sure where to take out-of-town friends.
After it leaves the Union Station it will go to the Crossroads art district, the power and light district where there are concert venues and fabulous restaurants, the library, the business district, and then the river market, with several stops in between. It then loops around to pick people up and drop them off at their next stop.
The KC streetcar is the best way to see the city. The best part is that it's completely free! For parking near the first stop of the route, you can park at the Union Station or Crown center for a small fee, or park at the WWII memorial and walk down the path for a few minutes. It is much easier to take the streetcar versus driving your car and parking at each of these locations.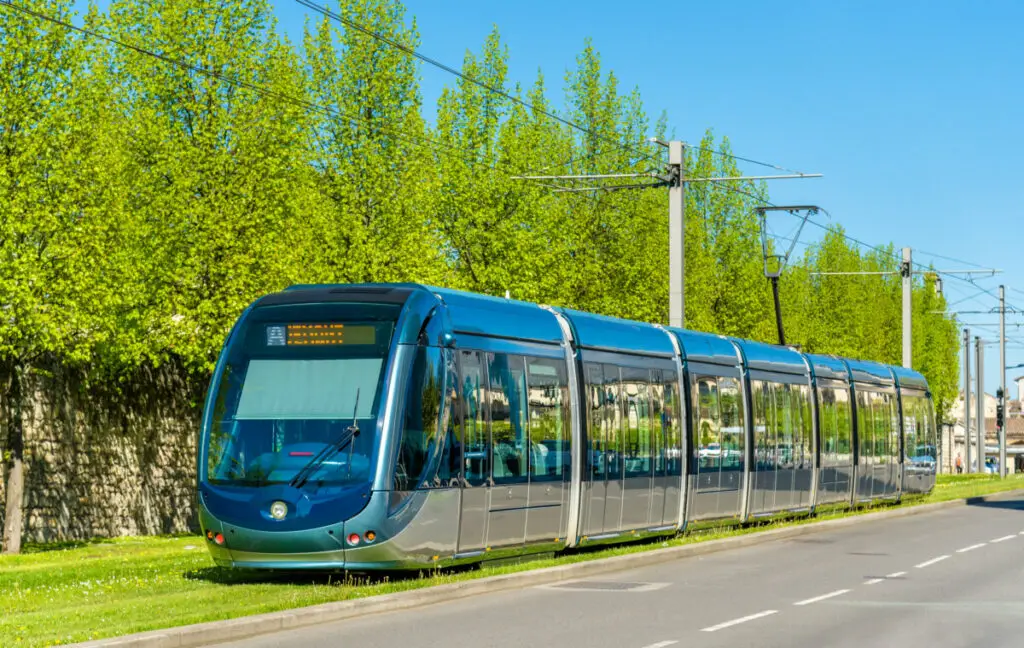 RideKC Bikes
RideKC Bikes

can be used throughout the city. All you have to do is download the app, use it to find a bike share station, pay for the bike, and it will be unlocked! For the classic bikes, RideKC is working on technology so that you can park the bike and find one at any location, but with electric bikes, you still need to park it at a bike station so that it can be charged.
When riding a classic bike just download the app to locate a bike, scan the QR code to unlock it, and you can ride as much as you would like. Once you are done riding you just need to lock it at a secure location. Prices are fairly affordable with a $1 unlock fee and 10 cents per minute once you unlock it.
If you will be using the bikes frequently, they have membership options as well that waive the unlock fee. For a 24-hour pass it is $15, and unlimited rides for four hours at a time. A 30-day membership is $39 with up to 80 minutes of riding every day. A 90-day membership is $99 with 80 minutes of riding time every day, and an annual membership is $149 with 80 minutes of riding time every day.
The e-bikes are up for use any hour of the day and even have a GPS on the bike to keep you from getting lost. All you have to do is download the app to find a bike and unlock it. There is a $1 unlock fee and it costs 15 cents per minute.
Same as normal bikes, e-bikes have memberships and passes to save you some money. A 24-hour pass is $15 with unlimited rides, each one being less than four hours. With every membership, you get 80 minutes of riding time. The 30-day membership is $39, the 90-day membership is $99, and the year-long membership is $149.
Bird Scooters
If none of these transportation options that Ride KC offers are up to your liking, there are Bird electric scooters available in Kansas City as well.
Electric scooters have become popular in several cities over the past couple of years, taking the world by storm with their cheap prices and eco-friendly aspects. They can not only get you to work, but electric scooters are a fun activity to try with your friends. Electric scooters are a great way to get around the city in good time and style. They even have built-in headlights for riding them at night.
The process of riding them is just like the electric bikes. All you have to do is download the app, find a scooter, scan it, and then you're off! Once you are done riding, you can park in a certain spot, and you are done for the day. The prices depend on what city you are in. They cost $1 to unlock and then 10-35 cents per minute. In Kansas City

, they will cost 33 cents per minute. Electric scooters are more expensive than electric bikes, but they are much more popular.
Lyft and Uber
If you are visiting the city or simply don't have a car, Lyft and Uber are great public transportation services. Each of them is fairly simple to use, as all you need to do is download the app and add your form of payment.
Lyft

has four different options to choose from: the normal Lyft, Lyft XL, and Lux. The Lyft can fit up to four people, the Lyft XL fits up to 6 people, and the lux is for those who want to drive around in style and maximum comfort. The price for a ride depends on where you are and where you need to go, but the average cost of a ride in a normal Lyft will be a $1.25 base fare, $3.15 service fee, $1 per mile, and 17 cents per minute.
Uber

is much more popular and well known, making it in high demand and increasing the price. Uber has several different options from luxury to rides with your pet and can fit up to six people in a vehicle. The estimated cost is $1-$2 per mile. This cost depends on the route and location.
Both of these car services will pick you up from the Kansas City international airport as well for an extra fee. if you want food but don't want to go out, Uber also has uber eats with drivers who will pick you up your food and deliver it to you.
Whether you are exploring downtown or going to a Chief's game, public transportation is available throughout the city and can get you where you need to go!