17.) The Water Tastes Horrible
Drink it in: Dry, dusty suburbia.
Supplied by the Jordan Valley Water Counter, the lucky 84096 zip code is sitting at a water hardness of 359.1 mg/L (milligrams of mineral per liter) or 21 gpg (grains per gallon). (Source) For reference, bottled water contains a maximum of 250 mg/L. (WHO) Water this hard damages your hair and clothing, and makes soap so useless it might as well be a counter decoration and accentuates everything from the plumbing system to your kitchen wares with the domestic luster of mineral deposits.
Trust me, you'll be convinced after your first gritty gulp—hydration in Herriman is a hopeless cause.
Additional fun facts: Hard water exacerbates eczema (itchy skin for the win!) and can even have a laxative effect. (WHO) Why have the water only flow through the pipes of your home when it can clear you out as well? Delightful.
16.) Housing Prices as Steep as the Driveways
The housing market continues to skyrocket everywhere, and Herriman is no exception. Everything here is uphill, including the financial struggle to secure shelter. At an elevation of 4950.79ft, Herriman's housing prices are as steep as its driveways. (Source) Prospective homeowners are looking at a less-than-attainable average starting price of $598,531. (Home Guide)
A roof over your head? That'll be half a million dollars, please.
For Millennials and Gen Z, moving into an actual home is becoming more and more of a pipe dream (but perhaps one with at least soft water?).
15.) Get Used to Construction
Nobody minds a road closure now and then, right? How about all the time? Psh–No problem.
If there's one drawback to moving out into a developing area, it's, well, the development. As one of Utah's fastest-growing areas, Herriman is constantly cluttered with backhoes, dump trucks, cranes, and every construction vehicle ever manufactured, complete with the impenetrable ambiance of mechanical beeping and diesel exhaust. (Source)
"," remarked a friend of mine, "But
Growing up, I remember playing on the giant tires of construction vehicles that our home builders always parked in the nearby lots overnight. My mom even took pictures of us, dwarfed beside our only playground equipment. And while our neighborhood didn't have many flowers to speak of, there were plenty of fluorescent orange cones to please the eye.
How quaint.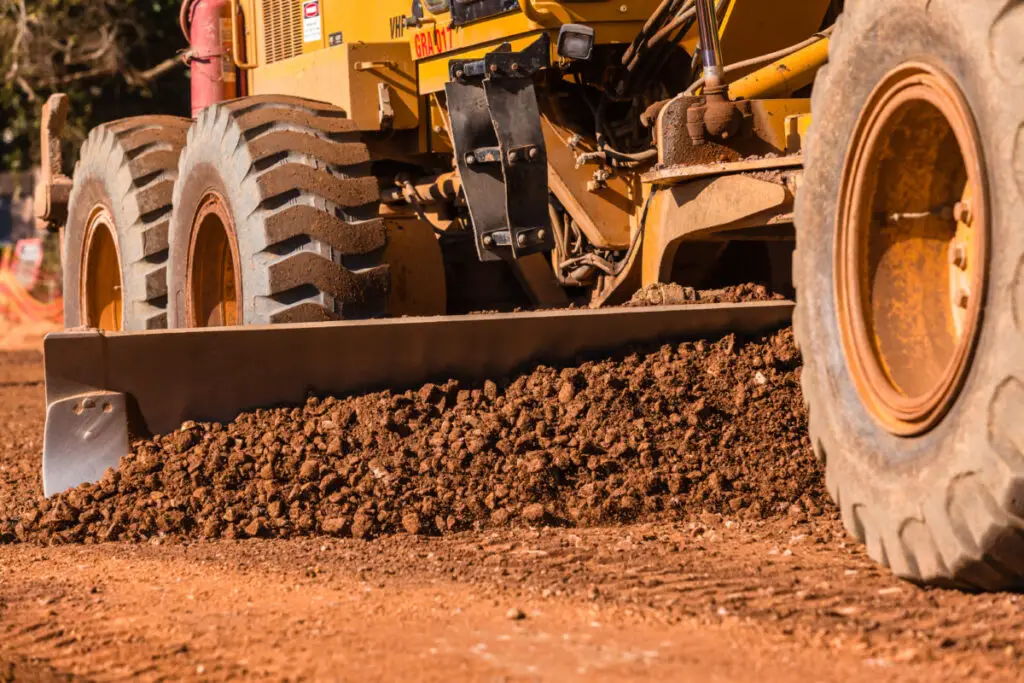 14.) Good Luck Growing a Lawn…or Anything at All
Utah is renowned for its tragic soil quality. Herriman in particular is thick with clay and gravel, so good luck landscaping your yard. Or growing a garden. Or, to be frank, growing anything at all–besides a lengthening list of expenses from dozens of trips to the hardware store for topsoil (You know, with all that money you have left over after buying your $500k home). (Source)
According to my eloquent uncle-in-law,
Oh and by the way – since Herriman is near a massive copper mine – some properties, have, in the past, been "soiled" (pun intended) by high levels of arsenic in the ground. (Source) Have fun playing outside, kids!
13.) High-density Housing
Not planning on buying a house? Well, you're in luck, I suppose. High-density housing is continually cramping every dusty corner of Herriman. There are plenty of apartments and townhomes—too many—if you ask my aunt. And with so many people packed into these small places, traffic can be a nightmare.
Roads have hardly been designed to accommodate the number of vehicles in these areas, as the city scrambles to keep up with a population that has tripled in the past ten years alone, from 23,400 to 64,718 and counting. (Population Review)
Introverts and wilderness lovers beware.
12.) Nothing Happens Here
Speaking of introversion, Herriman doesn't just attract young families; it's becoming what a cousin of mine referred to as
With very few local activities, minimal neighborhood involvement, and sparse human interaction in general, Herriman seems to be the perfect place to retire. This depends on the part of the neighborhood, of course. For the most part, the elderly tend to keep to themselves, so don't move here expecting lively interactions and flocks of new friends eagerly awaiting your arrival.
If you want quiet neighbors whom you may or may not ever see, or if you specialize in the rare, awkward conversation, I guess this is the place for you.
11.) The Wind is Relentless
To fill the void of Herriman's nothingness, planet Earth has decided to afflict it with a never-ending supply of wind. Within the last seven years, gusts have graced Herriman with a daily average of around 8.8mph, with the windiest days reaching a strength of around 32.3mph in the winter. (Source) Compound these relentless gales with the aforementioned chronic construction, and you've got yourself the perfect recipe for dust storms.
One year, in the middle of my sixth birthday party, a dust storm swept through our backyard, carrying our swing set away. The. Entire. Swingset. The storm literally yanked it skyward, Wizard-of-Oz style, before plopping it, along with our lawn chairs and sundry yard junk, in splintered shambles near a pit that had been our earnest attempt at a garden.
Typical.
(Don't worry, we still ate the birthday cake.)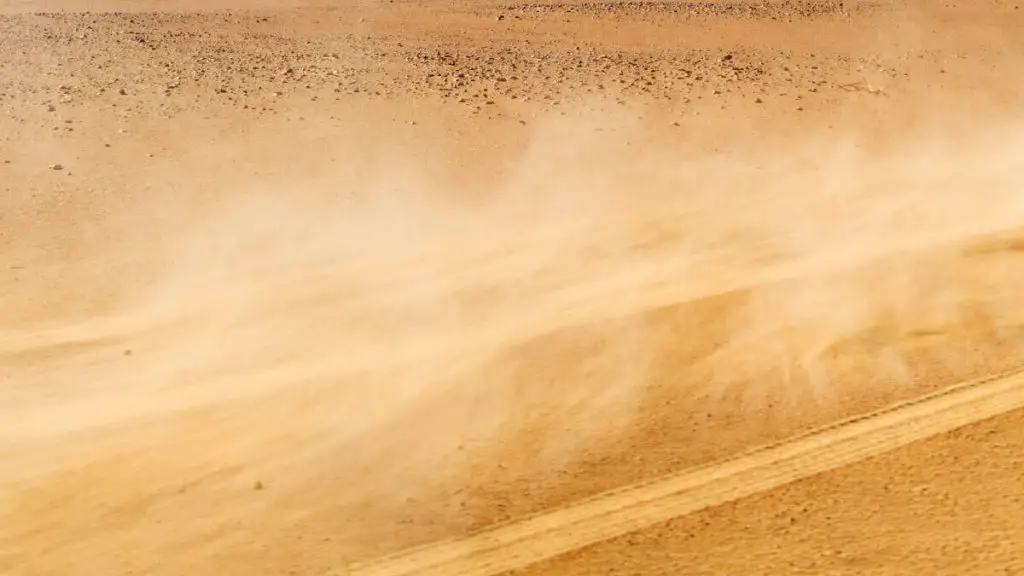 10.) It's in the Middle of Nowhere
We know this because of the wind, but did I mention Herriman's accessibility? Or rather, the lack thereof?
From most major neighborhoods in Utah Valley, it takes just as long to drive directly to Salt Lake (approx. 48min) as it does to go west to Herriman (approx. 45min), with an additional 40min going from Herriman to Salt Lake. (Source) Better not go anywhere in a hurry, because the freeway is also inconveniently inaccessible, taking around 15-20min to reach from pretty much any given point in the city. (Source)
Herriman's location is conducive to only one sort of driving: Driving you crazy.
9.) It's a Winter Wasteland
Or a winter "wonderland," as in, "I wonder why I moved here."
Herriman gets plenty of snow, averaging around 68 inches per year. (Source) Enjoy shoveling that steep driveway and fishtailing your way down the icy streets! Winters get nasty cold up here, at a low of 18 degrees–a misery compounded by windchill. (Source) Make room in your budget for sidewalk salt, and room in your shoes for slush.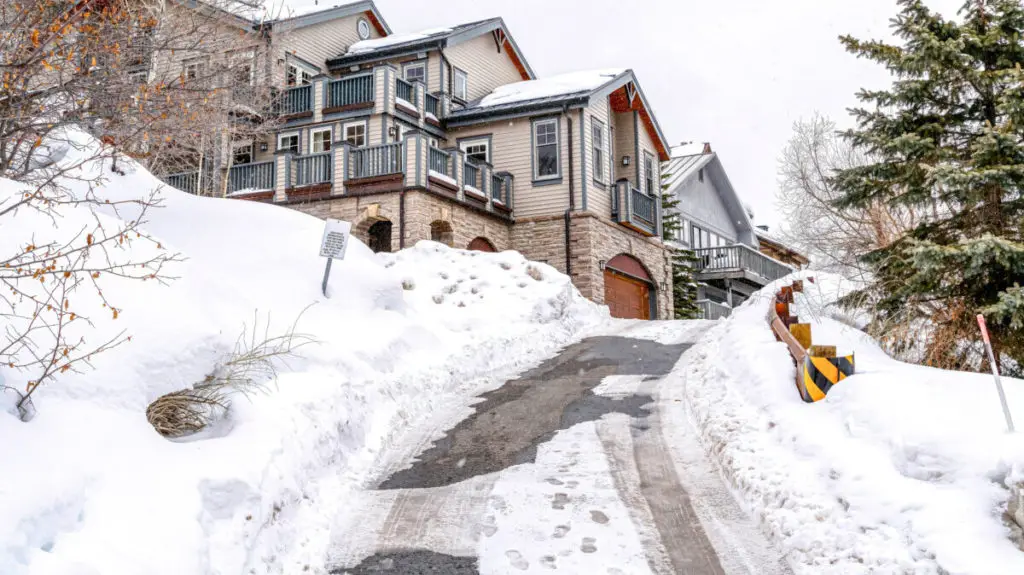 8.) Shopping? Forget about It.
Unless you're contented with all the thrilling product diversity that only a Walmart Neighborhood Market has to offer, the next nearest stores to Herriman are found in Riverton. Most clothing stores, shopping centers, and outlets remain outside the city (and you'll need to stop by frequently if you're destroying your clothes with that hard water). (Source)
7.) Overcrowded Schools
The soil may not be overly saturated, but the schools sure are. With nearly 58,000 students in the Jordan School District and around 2,500 teachers, it's easy to get lost in the crowd. (Jordan District) Friends and cousins have ranted to me about the student-to-teacher ratio, impenetrable cliques, and imbalanced sports team obsessions.
He continued, "For example, the hockey team won the state championship and nobody knew about it until they literally put a banner on the wall that said 'Congrats hockey team on winning state.' I had no idea we even had a hockey team. Nobody cared about the tennis team, either." Typical drama for high school, maybe, but the numbers alone should be a deterrent for anyone focused on meaningful education.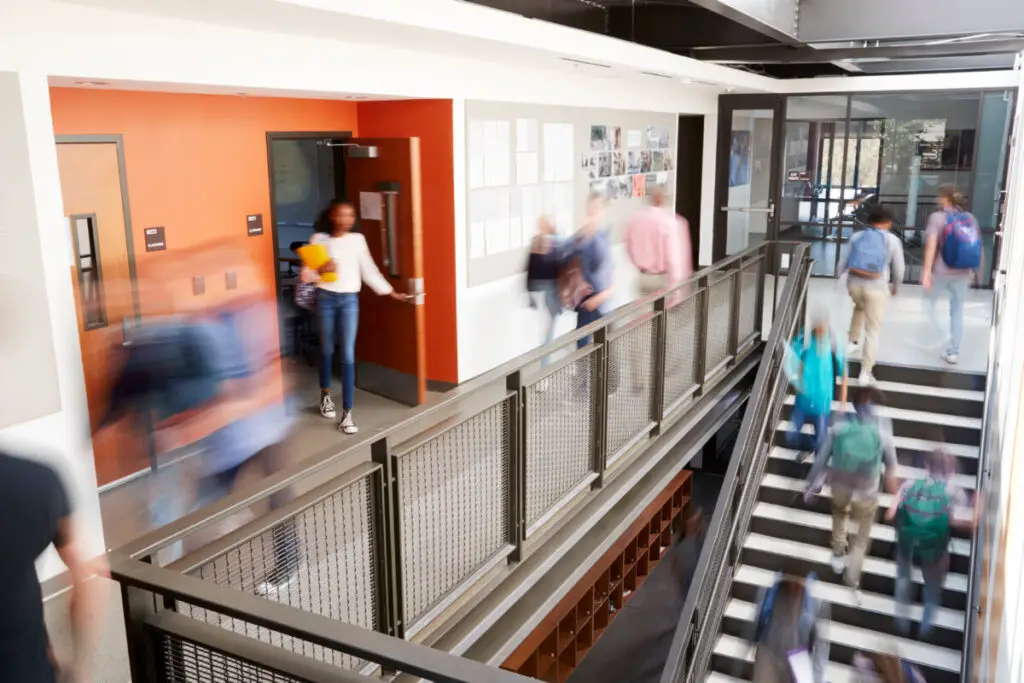 6.) The Flooding
Young families and retirees aren't the only thing flooding the area. Located at the base of the mountain, Herriman is known for flash floods and thunderstorms. (KSL) It should also be noted that most homes in Herriman have basements, which are susceptible to flood damage. Nothing like a good old natural disaster to spice things up, but I wouldn't recommend putting it on your bucket list. (Do keep buckets handy, though.)
As a kid, I remember sitting on the porch with my family (during what were technically milder storms by comparison), watching the lightning for hours. There wasn't much else to do, anyway.
5.) And then there's Camp Williams…
Located on the mountains right behind Herriman is Camp Williams, a National Guard Training Site. Locals are accustomed to sometimes hearing the loud bangs of cannons, and a fire even started at the shooting range once. In September of 2010, the Camp Williams machine gun range sparked a fast-moving fire that caused over 1,400 homes to be evacuated overnight, three of which were destroyed beyond repair. (KSL)
Reports claim that, though military units require approval of the weather conditions prior to training on the range, the wind likely changed that day, hence the lack of control. The dry sagebrush was like a Taylor Swift song: all it took was a loose spark—gotta love that wind! (Source)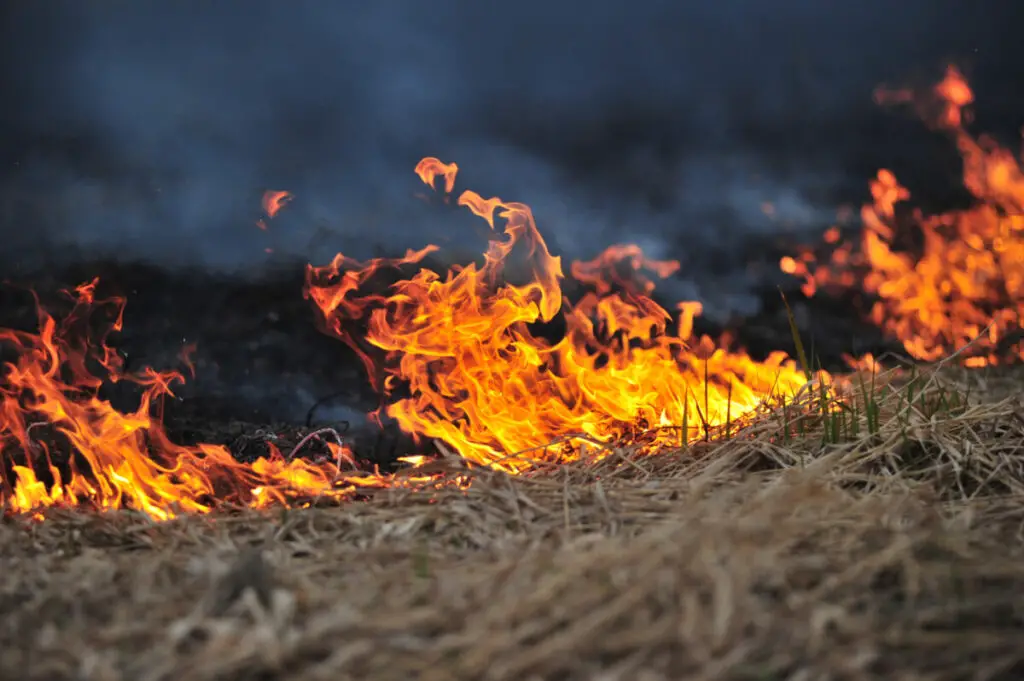 4.) Disproportionate Taxes
Remember how most of Herriman's shopping is, well, not in Herriman? You may not be going out of your way to spend money in Riverton, but you'll certainly be paying for their business!
Who doesn't love an intimate relationship with the local tax agencies?
All of this is ironic since the Herriman's booming population should be cause for an equally robust infrastructure, but they just can't seem to keep up with schools and stores, let alone restaurants and roads. Maybe if you pay more taxes, all of that could change… sounds promising.
3.) The Bingham Canyon Mine
What a national treasure. Perhaps the primary feature of Herriman is the Bingham Canyon Mine (once called the Kennecott Utah Copper Mine). Recline on your porch, enjoy a nice cup of salty, conditioned water, and feast your eyes on an exclusive view of Earth's largest man-made excavation. The bright orange and brown slopes, sprinkled with excavation equipment and the serenade of massive utility vehicles, are yet another contribution to Herriman's barren "beauty."
How exciting.
2.) The Name…
When I asked my dad what he disliked about Herriman, his first response was, "Besides the name?"
Founded by Henry Harriman, this forsaken mountainside city once grew from nothing but an abandoned fort. (Source) Do you really want "Herriman" to desecrate the envelope of every Christmas card you send out or the front of every package you order? Didn't think so.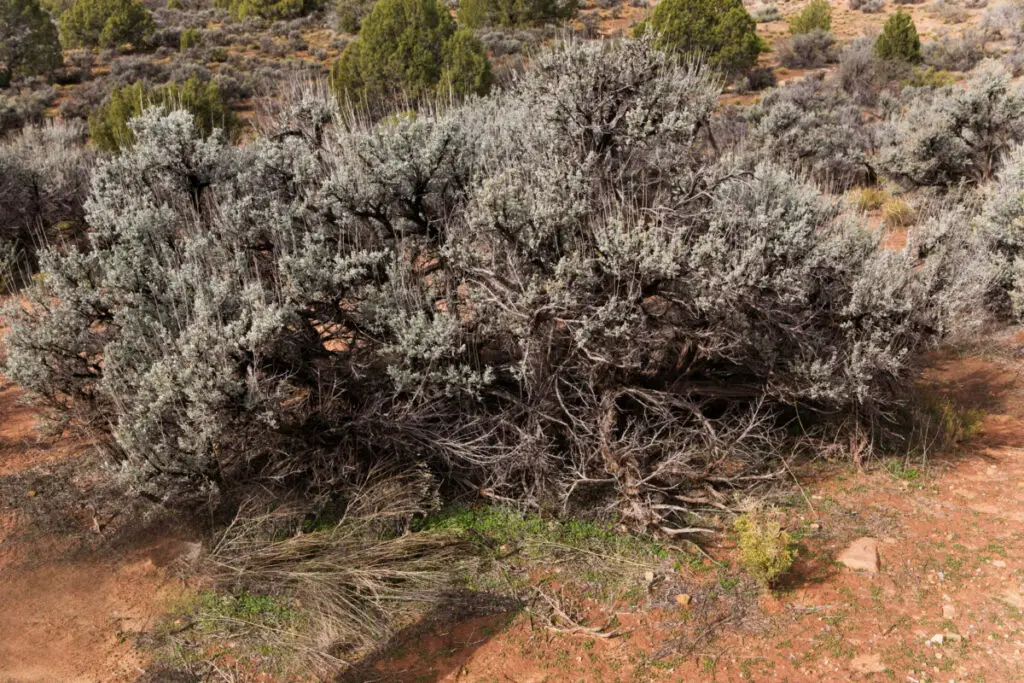 1.) It's Just… Ugly.
Many people are drawn to Utah for its majestic mountains, stunning hikes, and vast scope for outdoor recreation. Compared to its peer cities, Herriman has little to boast of beyond weeds and thistles. Yellow Fork and Butterfield Canyon are nearby but aren't particularly breathtaking (well, dust and wind might compulsively steal your breath away).
"That's the other thing," my mom laughed, "It really wasn't a very pretty place to live. It felt like living in the desert, with all the sagebrush. Thus the name of our home builder was: 'Sage Builders.'"
"But they were pretty sages," added my dad sarcastically, "Only the prettiest of sages were allowed in Herriman."
If that doesn't inspire you to settle immediately into this dreary desert hillside, I don't know what will.
Like anywhere, the downsides of an area are counterbalanced by the relationships you have with people there. My friends and family (myself included) all recall Herriman with a strange, pitying nostalgia of humble beginnings. Nothing attributed to the city itself endears it to us except the people we remember living with there.
Case and point: None of us live there anymore.
Related Topics:
If you like the article above, here are some other similar articles you should check out!
13 Best Family Neighborhoods in Herriman, Utah

Is Park City, Utah a Liberal City?

Moving to New York vs Utah 17 Pros and Cons