You may or may not have heard of Herriman. It is a town about half an hour south of Salt Lake City, Utah. In fact, Edge considers it to be a suburb of Salt Lake City. Recently it has grown from a smaller farming town to a full community with over 50,000 people. Some basic information about the city is based on data collected by Edge.
Herriman could be considered your average suburb. Edge ranks them as slightly above average as the best suburb to raise a family and best public schools in Utah, while being slightly below average as the best suburb to live in Utah. More precise numbers can be found in the table below. Edge gives the city an A- in being good for families, a B in public schools, and is far below the national average in all types of crime.
| | |
| --- | --- |
| Category | Rank |
| Best Suburbs to Raise a Family in Utah | 30 of 72 |
| Suburbs with the Best Public Schools in Utah | 34 of 72 |
| Best Suburbs to Live in Utah | 43 of 72 |
Overall Herriman is a great place to live especially if you have a family. Here are 13 neighborhoods in Herriman that you should consider moving to. These neighbors aren't put in any particular order so make sure to find the one that best meets your needs.
13. North Herriman
This neighborhood is on the north end of Herriman on the boundary of another Salt Lake suburb, South Jordan. This neighborhood can be divided into two sections, older homes, and homes that are currently being built. This neighborhood would be an option if you are looking for an area where you could buy an established home or build one of your own.
Nestled right in the middle of North Herriman is Herriman High School. Any home within this neighborhood will be within walking distance of the High School. Bordering the High School is Copper Mountain Middle School. There are also several private schools nearby if you want your children to have access to an education focused on arts (Advantage Arts Academy) or STEM (Athlos Acadamy). If you are interested in being close to schools this is the neighborhood for you.
12. Copper Creek
This neighborhood is a smaller self-contained one filled with small family homes. While it is still close to the Middle and High Schools, you wouldn't be able to walk to them because of a highway on the outskirts of the neighborhood. There is an elementary school nearby. Between the homes run several scenic paths along with 4 parks. 5-minute drive to three different shopping areas makes this neighborhood convenient for all types of shopping. If you are looking for a home to raise your family in, this is an excellent neighborhood to look at.
11. Old Herriman
If you are looking for an older neighborhood Old Herriman might be the place for you. Many of these homes were among the original people to live in the area before it expanded. Straddling the city Main Street this neighborhood is a nice mix of small-town feel while still providing access to all the perks of a growing city. An elementary school sits in the center of the neighborhood. There aren't many options to rent here, but if you are looking for a close-knit community this might be an excellent fit for you.
10. Herriman Town Center
This neighborhood is a new addition to the city full of brand new family homes and townhouses for rent. If you are looking to rent a place this is an excellent choice with a variety of options to choose from. According to Zillow rent averages 2 to 3 thousand in this neighborhood depending on the size of the rental. The neighborhood sits between the city's two main roads giving you easy access to the city. Close to the city library and town hall with many parks built into the neighborhood.
9. Rose Creek
If you are looking for access to a variety of options this might be the neighborhood for you. Depending on where you settle in the neighborhood your children will have the option of attending up to 4 elementary schools. Being on the main intersection in Herriman you are at an easy launch point to get anywhere in the city quickly. There are dozens of small parks woven into the neighborhood giving you the opportunity to explore. Despite having lived in the city for years, I am still finding out things in this neighborhood. A great established neighborhood that won't grow stale quickly.
8. Hamilton Farms
If you feel smothered in the middle of a city, this is a nice alternative for you. This is a neighborhood closer to the edge of Herriman. Beyond it is the mountains and open space. While being on the edge it is still easy to get to the highway and you are able to enjoy the same amenities as everyone else without the cramped feeling. Filled with family homes and with its own elementary school you won't be abandoning society altogether. A great option for a family that wants one foot in the outdoors and another in the city.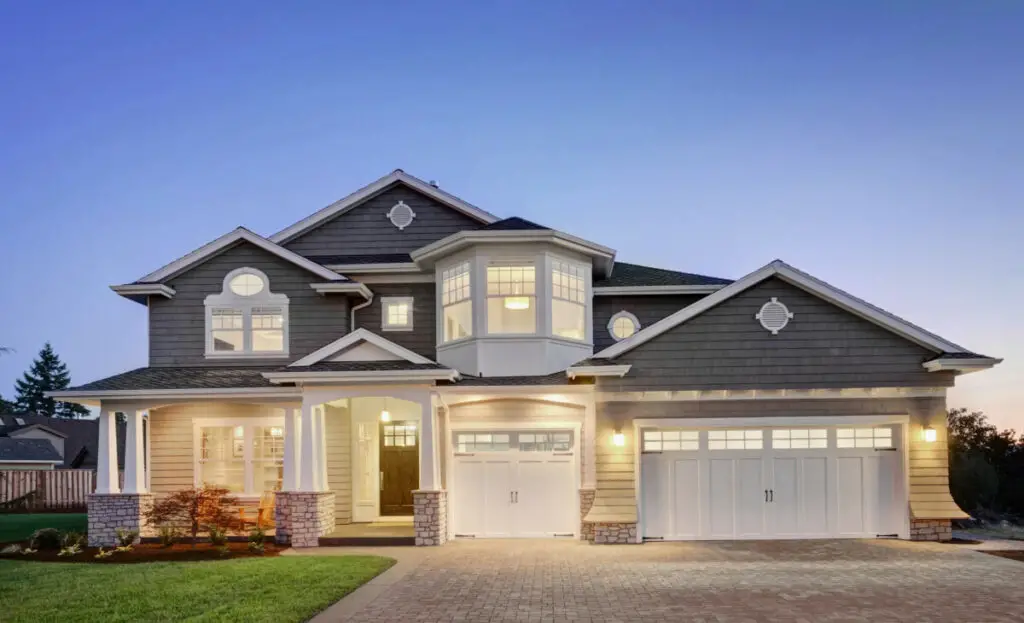 7. The Cove
If you are looking for a neighborhood of luxury, The Cove should be on your list. With large homes, a clubhouse, and its own lake this neighborhood provides the things you didn't know you needed in a home. However, it won't be for everyone. Homes start at just under a million dollars and only go up from there. The neighborhood is built up the side of the mountain so as you explore within the neighborhood you have an excellent view of the mountains and valley below. Excellent option if you are looking to splurge on your next home.
6. Rose Basin
If you are looking for a self-contained neighborhood this might be an option for you. Sitting on Herriman's main street you can either head west into Butterfield Canyon or east into the heart of the city. While still providing easy access to the city this is a quieter neighborhood without the hustle and bustle of some of the neighborhoods closer to the center of town. The neighborhood has a variety of homes, so whether you are looking for a smaller home or a larger one to spread your legs out in, Rose Basin provides you with these options.
5. Hi Country Estates
Do you not like neighbors? Would you like to have a whole parcel of land just to yourself? Hi Country Estates should be the choice for you. Set on the outskirts of town you sit next to two beautiful canyons Rose and Butterfield. While still being in the heart of nature you are still only 10 to 15 minutes from the city center. If you are looking for a ranch or a lot of land for yourself, this neighborhood should definitely be on your shortlist.
4. Rosecrest
This is an excellent neighborhood to raise a family in. My family moved here when the area was still under construction and we have loved every minute of it. Provide easy access both to the main roads of the city and the highway. Filled with family homes and parks, and right next to the Blackridge reservoir there are a variety of things to do here. Have options to rent for cheap all the way up to larger homes approaching a million dollars depending on what you are interested in.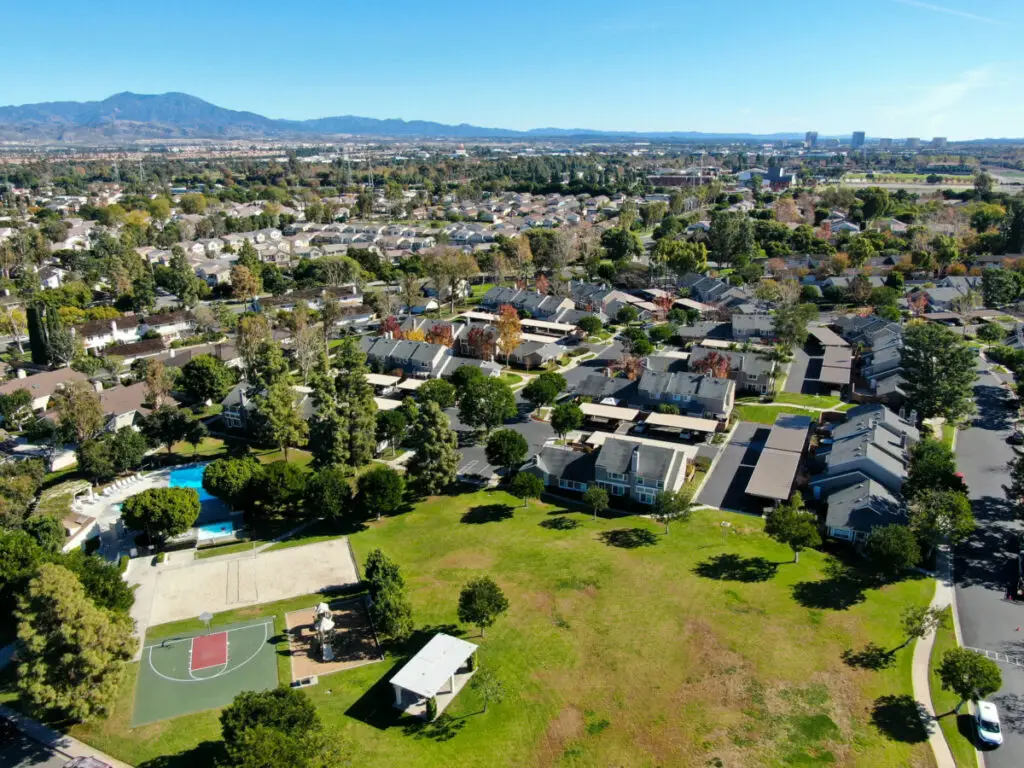 3. Blackridge Heights
If you want an area with a view, this is the option for you. Built at the highest point in Herriman you can look down on the entire Salt Lake Valley from here. With mountain trails, clubhouses, and a Blackridge reservoir this area has all the recreation you could ask for. If you are looking for a quieter community this neighborhood is up above the city and is extremely quiet during the night. It is more expensive though with homes starting near a million dollars and only going up from there.
2. Shadow Run
If you are looking for a newer neighborhood, Shadow Run is the place to be. Constantly having new homes and additions made, this is an area to choose if you want to be part of a rapidly expanding neighborhood. It is an excellent option if you are looking to rent with most of the homes and apartments available to rent. Most can be rented for cheap with rent falling somewhere around 2 thousand on average according to Zillow. Near a high school and a shopping center, you won't have to travel far to find everything you need.
1. South Hills
There is one main reason that people would move into the South Hills neighborhood, Soccer. A professional soccer team, Real Salt Lake, built a training facility and development academy here. As part of the academy, they bring young people in from around the world who want to play soccer professionally. If you want to meet people from a variety of places take a look at South Hills. There are homes for sale as well as for rent to meet a variety of people's needs.
Related Topics:
If you like the article above, here are some other similar articles you should check out!
Is Herriman, UT a Liberal City?
17 Reasons Not to Move to Herriman, UT

17 Reasons Not to Move to West Valley City, Utah