When diving into Utah state politics, you may see Utah as an overall republican state. After all, the majority of Utah's laws are governed by the Church of Jesus Christ of Latter-day Saints which tends to lean more Republican. Though, just like every other state, Utah does have its democratic parts.
Park City is known as one of few liberal cities in Utah. The majority of residents in Park City have moved from neighboring liberal states and have carried previous political views with them. This has made Park City a reliable liberal city for many years within the state of Utah.
Although Park City is liberal, it is hard to sway Utah's overall republican demographic. With this being said, Park City is one of the bigger cities that does weigh in on political decisions. The best way to understand how Park City plays a role in Utah's politics is by going through its history, demographics, recent elections, and overall policies.
History of Park City and Politics
Park City was first got established in 1884 and had some pretty heated politics from the very start. Park City held its first election on May 15th, 1884 where David C. McLaughlin, Fred W. Hayt, and Edwin Kimball ran against each other for mayor. McLaughlin won the election with 90% of the votes, Hayt came in second, and Kimball got zero votes.
McLaughlin would go on to fill the rest of the council and office chairs for Park City while Hayt tried to call for reelection. Hayt was successful in calling for reelection and thanks to Utah's early movement for women's rights to vote, the reelection ended up favoring Hayt instead and he was inaugurated as the first mayor of Park City just days after winning. However, a year later in 1885, Kimball, despite getting zero votes, would take Hayt's place as mayor of Park City.
McLaughlin, Hayt, and Kimball would all later become part of the Park City Counsel and McLaughlin would go on to become part of the Utah state legislature as a Democrat.
Weighing in on Utah Politics
Utah was not always republican, as it maintained a democratic history until 1952 when republicans gained some popularity. The Church of Jesus Christ of Latter-day Saints has had a huge influence on how Utah votes. The church consists of mainly conservatives, which influences the overall state vote to be republican.
When looking at the past 10 presidential election

years in Utah, you can see the influence of the Republican Party at large.
However, Park City often votes differently than the rest of the state. Although Park City cannot sway Utah from being republican, their democratic votes play a huge part in Utah's elections.
Republicans vs Democrats
Throughout the past few years, this has been a very heated debate as to who has the right policies. Utah has actually gained more democratic votes within the past few years than it has since 1952. This is largely due to Utah's overall population and growth. Nonetheless, Utah has remained strong in the Republican Party.
So, how have democrats influenced Utah? Democrats have actually influenced Utah in many ways, specifically looking at Salt Lake County and Summit County (where Park City is located). In recent years, there has been a growing LGBTQ+ population that has had a democratic influence on many cities. There have also been BLM protests and pro-choice protests that have also had a democratic influence within Utah.
LGBTQ+
Salt Lake City is no stranger to the LGBTQ+ movement

, but it became prominent in Park City long before Salt Lake City. Because Park City takes in a lot of different people from out of state, they began moving toward more equal rights long before Utah made legislation about equality.
It even states on Park City's website

that all are welcome and equality is one of their main goals. Park City even began holding meetings

that would help LGBTQ+ have a voice and feel welcome within the city.
Black Lives Matter
This one is a touchy topic for most in Utah, but one that has absolutely influenced people within the state. There were protests held all across the state, including in Park City in solidarity with the recent Black Lives Matter movement. Park City mayor at the time, Andy Beerman, even pressed to have "Black Lives Matter" painted on Main Street to get a point across.
While this movement does still have some heavy debate behind it, that has not stopped cities like Park City and Salt Lake City from painting murals and streets with BLM content.
Abortion
Utah as a whole is against abortion. There have been many pro-choice protests that have happened in Salt Lake City and in Park City since the debate began. The mayor

of Park City, Nann Worel, has been pressing legislators to respect a woman's right to choose.
Park City has weighed in on almost all matters regarding democrat vs republican and always takes a democratic stance. Abortion is no exception, and Park City is one of few cities in Utah that actually has its own abortion clinic

.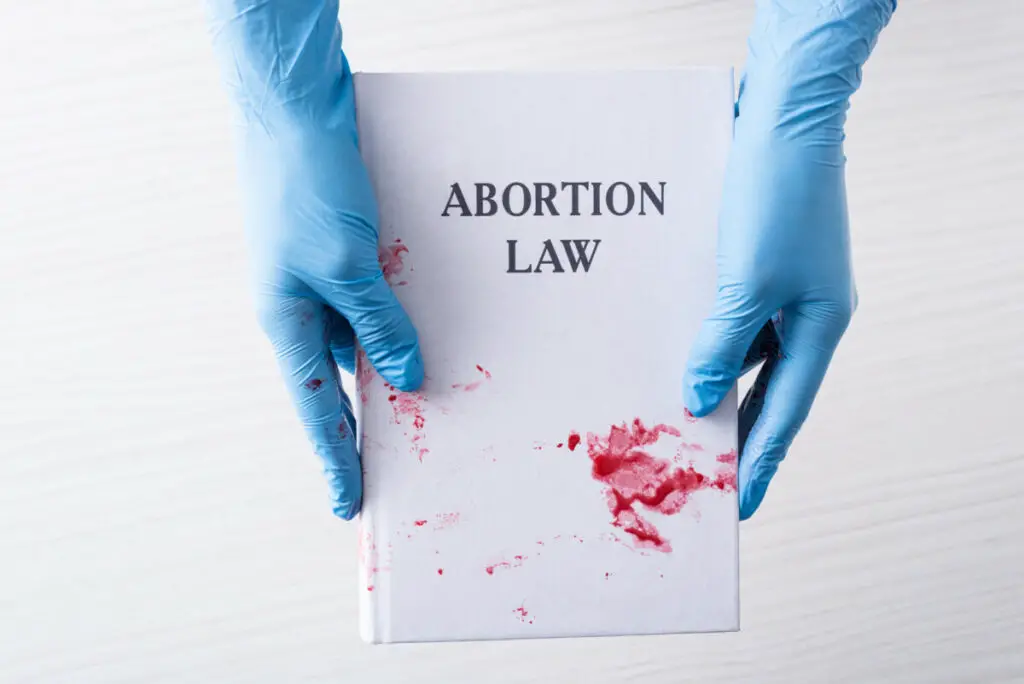 Demographics
Utah's demographics consist of a majority of white people, and Park City is no exception. While there are a lot of people that are moving to Park City from out of state, they seem to remain consistently caucasian.
According to World Population Review

, these are Park City's current demographics:
White: 86.35%
Two or more races: 4.67%
Asian: 4.47%
Black or African American: 2.34%
Other race: 1.83%
Native American: 0.35%
Native Hawaiian or Pacific Islander: 0.00%
The other demographic I want to look into when talking about Park City is their demographic of education by race. This is another one that influences a democratic vote because of the kind of education people receive.
According to World Population Review, here are Park City's education demographics by race:
Race
Total 
High School
Bachelors
White
4,708
4,700
3,351
Hispanic
789
485
77
Asian
199
199
60
Black
136
136
27
2+ Races
119
119
63
Other Race
25
Education by Race
In this chart, it is shown that the rate of black people and Asian people getting a high school diploma is at 100%, as Park City values education for those who would not have gotten a better one elsewhere. As for college success, it could be much higher and something that Park City could focus more on within their high schools.
Another demographic worth looking into is the poverty rate by race. According to World Population Review

, these are the current poverty by race demographics:
| Name | Total | In Poverty  | Poverty Rate |
| --- | --- | --- | --- |
| White | 5,940 | 410 | 6.90% |
| Hispanic | 1,640 | 173 | 10.55% |
| Black | 196 | 142 | 72.45% |
| Other | | 15 | NaN% |
| Asian | 374 | 7 | 1.87% |
| Multiple | 391 | 5 | 1.28% |
Poverty by Race
Mayor Nann Worel
Mayor Nann Worel

is the current mayor of Park City and has continued to have a liberal influence on the city. Worel has pledged to make Park City an inclusive place, represent all city council decisions, help build up the community, set a high standard for Park City and its people, support the tourist industry, and weigh in on political events that happen within the city.
Nann Worel

has only been sworn into office for a short period of time, so it's hard to say what major influences she will have on Park City in the future and what influences she has had on Park City thus far. With that being said, one of the most recent events Worel spoke at and was in support of was the Park City pro-choice rally after Roe v. Wade was rumored to get overturned.
She stated at this rally, "I'm speaking today as a woman, that is deeply offended that a hard-fought ruling that has stood for nearly 50 years is anticipated to be overturned…"
A Local Perspective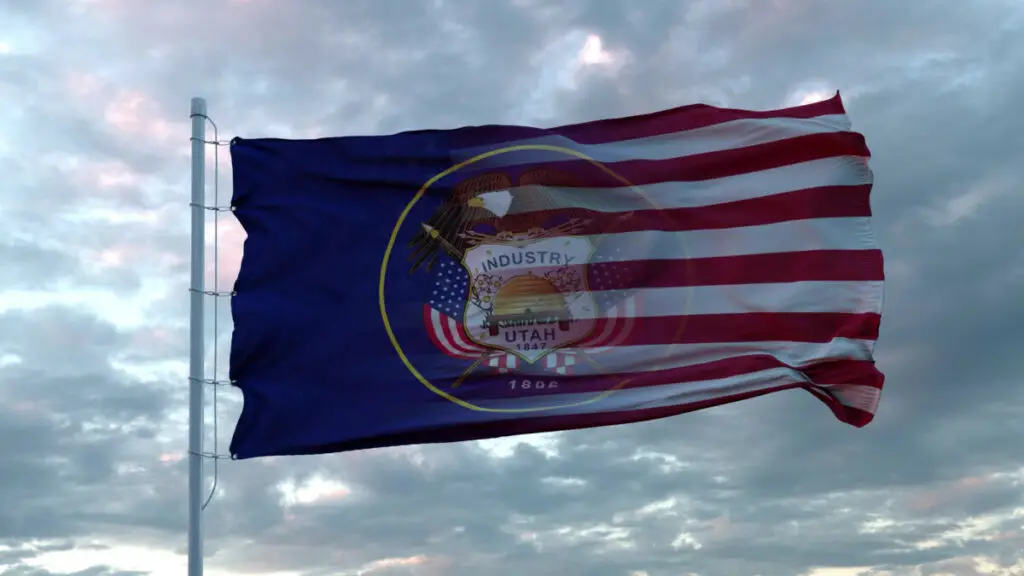 I know a few locals in the Park City area, some who are republican, some who are democrat, and some that have recently become independent. I spoke with all of these locals to get their opinions on Park City and its current political status to get a real sense of what Park City is like when it comes to politics.
When speaking with one republican family, they enjoy their property, home, and even the area of Park City that they are in, but some of the liberal influence has made living there a bit difficult. One of the things that they noted was how much the public school system influences their children to have left-wing political views. In their opinion, politics have no place in a school system and there should be little to no influence when learning about basic core education.
When speaking with a democrat, they spoke highly of all the recent things Park City has done, especially when getting ready for Pride Month. They stated that Park City is very open-minded and inclusive of everyone and their ideas when it comes to the political spectrum. They thoroughly enjoy Park City and wouldn't want to live anywhere else.
I was able to speak with multiple people who consider themselves independent when it comes to politics. They all stated that they don't mind the politics in Park City, but would love to see more diversity in viewpoints when it comes to actual decision-making. In the end, they were all grateful to have the opportunity to live in Park City and share their own political views that fall in the middle of the two major political parties.
Related Topics:
If you like the article above, here are some other similar articles you should check out!
16 Reasons Not to Move to Park City, Utah

13 Best Family Neighborhoods in Park City, Utah

Is There Public Transportation in Park City, Utah?