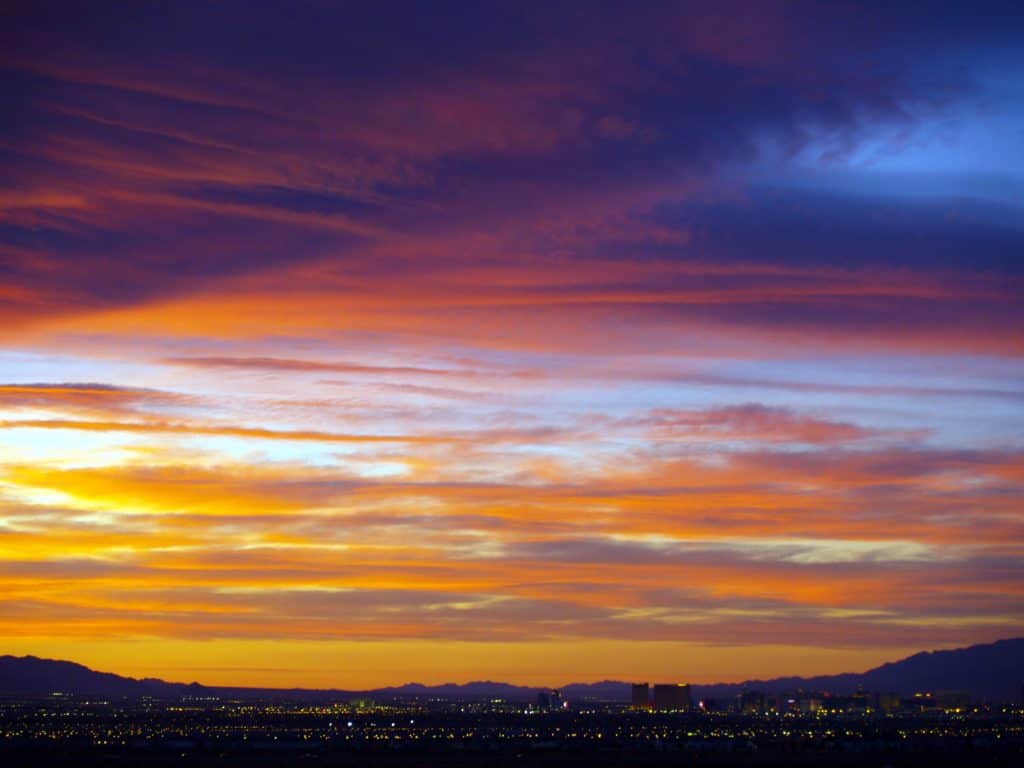 For me, living in Henderson, NV wasn't too bad of a living experience but I wasn't in my parents' or other local's shoes. While it does have beautiful scenery and an atmosphere that may feel like a good place to raise a family later in life, the expenses definitely can change anyone's mind to want to search for something better.
I have gathered my information based on my personal local experience, research from other locals' opinions, and parental background with fifteen years of living in Henderson. It is a high hope that the information present will serve as good food for thought when it comes to choosing the ideal place to either live for yourself or raising a family.
17. Marijuana is Legal
While it's more so of personal moral if you feel marijuana is an ethically needed drug or is more often used in correctly, this plant-based substance is legal in Nevada.
If you are worried about your kids coming across it within the school districts or other sources, you need to know that it is fully legal for adults and easy for kids to access.
16. Desert State
If you find peace within a woodsy area or don't have any recreational gear to go over sand dunes or even hunting, there isn't much for you to be looking at both figuratively and literally.
Though if you like that kind of desert oasis vibe, it is a really nice place to live, and when you plan accordingly, the weather changes aren't too bad to deal with.
15. Small Yards and Dense Neighborhoods
Hope you like living in close-knitted communities because you're heading towards it. There is very little space to be given for each homeowner to really have a lot of square footage to have your dream yard.
You'd be looking at on average 1/16th of an acre which does add into the property tax ($3,000/month) that you will have to pay along with the overall monthly mortgage. Gardening is also hard because of the weather that constantly changes throughout the year, especially in the summer.
14. Hot Temperatures
For four months of the year, on average the heat can get to be 115 F to 123 F. It's ridiculously hot!
This ends up leading to higher power bills for just air conditioning alone, adding on another whopping $400-600 per month. So adding onto the depressing land ownership, hope you like kiddie pools for your day out in the sun for a barbeque skin tan.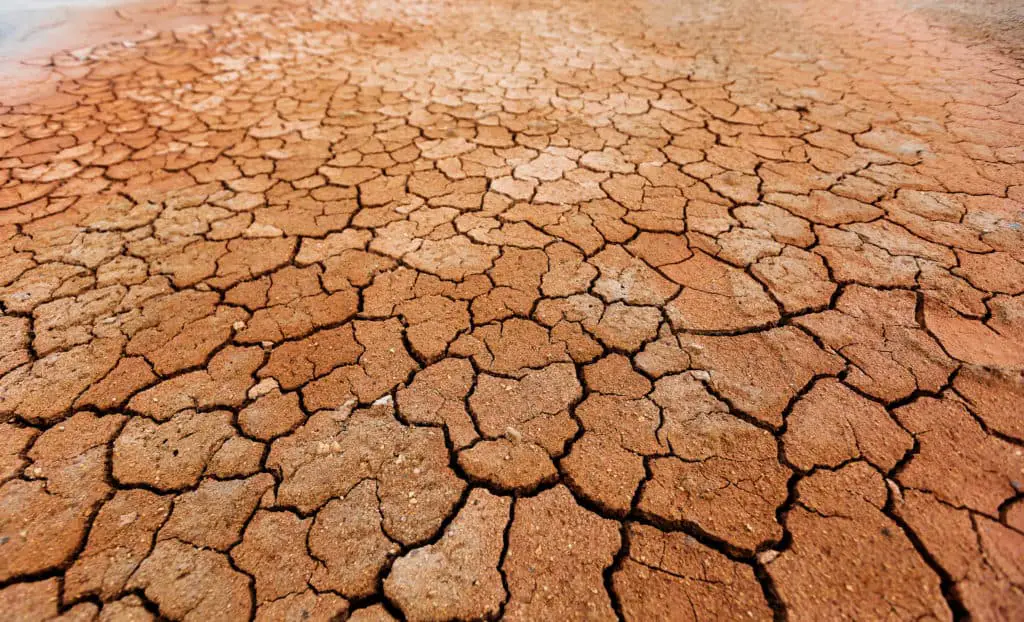 13. Lots of Drought
While Utah and California are best known for their droughts, Nevada isn't any better. A good portion of your budget will need to go towards water storage just in case if something happens. According to drought.gov, 28.7% of Nevada, particularly in the area where Henderson is located, are in a Drought Stage 4 where the following is to be noted:
D4 – Exceptional Drought Includes:
Boat ramps close; trout fishing limits are lifted; wildlife populations decline; producers haul water for wildlife; ecosystem viability is threatened
Citizens reduce water use
Reservoir levels are extremely low; hydropower production is limited, alternative power is expensive; groundwater decreases; water allotments to farmers and ranchers are curtailed Source
While this is the lowest level of drought it is still ideally way better than living in the upper levels of the states where the drought can be much worse.
12. Transit Living
If you're looking to get around the city it's going to be harder if you don't have a car. According to walkerscore.com, Henderson has the following scores: 29 Walking Score, 24 Transit Score, and a 44 Bike Score all out of 100.
This means that have a 23, Henderson has minimal public transportation with not many bike lanes to aid those who don't have cars.
The city is mainly car dependant on almost all typical household errands. Having a 24 score for Transit gives the city very few nearby public transportation options.
Lastly, a 44 score for Bikes rates it to have minimal bike infrastructure alongside traffic and even recreational. Source

11. Property Value
Would you like to own your home? It's going to be a lot harder with the amount of taxing the state requires you to give out. According to neighborhoodscout.com, an average home in Henderson is about $372, 076 with about a 2.9% in finding a home around $67,000 at the lowest cost.
If you're thinking about renting your home, you're looking to charge an average $1,647 a month which only makes you part of the 62% who own homes, 37.6% of the renters, in only 10.7% of vacant spots to put in renting options for those looking to only rent. Source

10. Recreational Activities
Lake Mead and the Strip are what are best known for entertainment out in Henderson. Both of which require a form of transportation since Lake Mead has only a few shops and is mainly a place for boating. The Strip is referenced to the strip of malls, entertainment, and casinos in Las Vegas, NV with a half-hour drive on the freeway if you leave early enough to avoid the homeward traffic after 5 pm.
You can be expected to pay $200 a night if the party plans go array with a $25-44 before tax resort fees added. Depending on your tipple, you can expect to pay around $10-15 for drinks. Want to go to a night club? One of the best nightclubs, Omnia is going to be about $2,000 upon entry. Overall, the budget is going to look around $1,000 for a night out of town. Source

9. White Supremacy and Hate Groups
Unfortunately, Nevada, especially in Southern Nevada where Henderson also resides but doesn't have it's own race hate group.
There are activities of racial groups favoring white supremacy and have grown to the size of eleven hate groups ranging from both hating African Americans and Islamic folk.
Though six are located close to Las Vegas: Israel United in Christ, Mass Resistance (LGBTQ+ hate group), Proud Boys, Israelite School of Universal Practical Knowledge, Great Milestone, and Black Riders Liberation Party.
More information on these local hate groups can be found here

to see what you can do to protect you and your family if choosing to live here is the game plan.
Though there are these hate groups there is still a lot of racial diversity from the workplace to the education system.
8. Having a Home Based Business
My mom tried to run both a private children's piano group and her own preschool during her time living in Henderson, NV. Though my mom had a Bachelor's Degree in Elementary Education and Special Needs Education with a Minor in Music, she still had to apply to the HOA and CC&R where even then if it said she couldn't run a business from home she just couldn't. Needless to say, she had way too many regulations she had to keep up with.
Here is an excerpt of talking with my mom on her experience,
"Well there are a lot of fees involved in running a business, taxes, rent, insurance, health and safety protocols, overhead costs, up keep of equipment, materials that have to be purchased, taking card of the needs of your clients just to name a few. I had to get certain licenses to run a business which had to be updated annually and required class time and money."
This means that my mom had to fill out a LLC in Nevada to sign the Nevada Articles of Incorporation

 and file them with the Secretary of State

. Though this can be done both online or over the phone, and receive an approval within 24 hours. Also, if you want to register your business faster, you can file an application through here.

My mom also had to take care of LLC registration feeds and in Nevada currently have a total price of $425, $200 for the actual business license, and filing the business license with the list of appropriate officers annually, is an additional $350. Though this is still way less than some states such as California.
These are other final thoughts my mom had with regulations she had,
"I had to have the fire department come in and exam the space and pass it off. That took several weeks. I had to make sure that there were locked on drawers, gates, and that the students only went up and down the stairs with an adult present. I had to have insurance on the space I was using plus on the van that I transport the students in.
I had to take CPR training and have a first aid kit and extra change of clothes for the students. I had to have a desk, chairs, toys, printer, paper, art supplies, science supplies, cubbies for their personal belongings, a music machine, outside equipment. I provide t-shirts and bags etc for each student."
7. Traffic
Traffic is a major problem in Henderson, NV, especially on the way to Las Vegas.
With the traffic rush, it will typically add an extra 10-15 minutes to your current trip. Though it does in some cases round up to 45 minutes, especially when you are leaving the Strip. This is more common on weekends/holidays whether you're coming or going out of the city.
The Strip does charse for self-parking and even more so within the first hour both at hotels and around the area in general. The fees as such range from $6-21 for the first hour whereas valet parking can be $13-30 (without a tip) which varies for how long you plan to stay.  
6. Home Owners Association (HOA)
Many neighborhoods have strict HOAS.
This was something my parents hated as they tried to raise a family of six.
The HOA charges fees from guarded gates, swimming pools, and parks. necessary to the little things that shouldn't matter. These can extend over to $100-300 just for extra groundwork, gyms, swimming pools, a theater, ballroom, tennis, with arts and crafts facilities around your living area in a normal neighborhood.
"Homes tend to keep their value longer because the community looks good," said Donna Toussaint, a board member of the Nevada chapter of the Community Associations Institute, an HOA advocacy organization. 
With this said, it's a matter of how much you want to put into extra fees for the HOA, if the area you're living in is worth the fees, and depending on your personal needs either living on your own or having activities to do with your family.
5. Local People (Homeless, Law Enforcement, etc.)
The following is a statement made by a friend of mine, Austin Domoch who has lived in Henderson/Las Vegas for over 10+ years of his life,
"The traffic here sucks, mainly because of the Californian visitors, but the speeding, intoxicated driving, and simply not using a turn signal are irritating.
Law enforcement everywhere, but I've had the most experience and interactions here. They just don't care here. In all of my experiences only 2 officers have been respectful and acted in a way an officer should.
Businesses here, mainly business owners, are cheap, pay low wages and are rude, unpleasant people. I really want to be able to say I had a pleasure working with someone.
Gambling, I know it's Begas. I just never liked it, having that much money in one spot for just fun, whilst right outside many of those casinos are a bunch of homeless people we refuse to help."
4. School System Overpriced
The schooling in Henderson is overpriced as the city is mainly for those who are rich even if the main population here is middle class. Elementary school is $9,621 and high school is $11,751 yearly.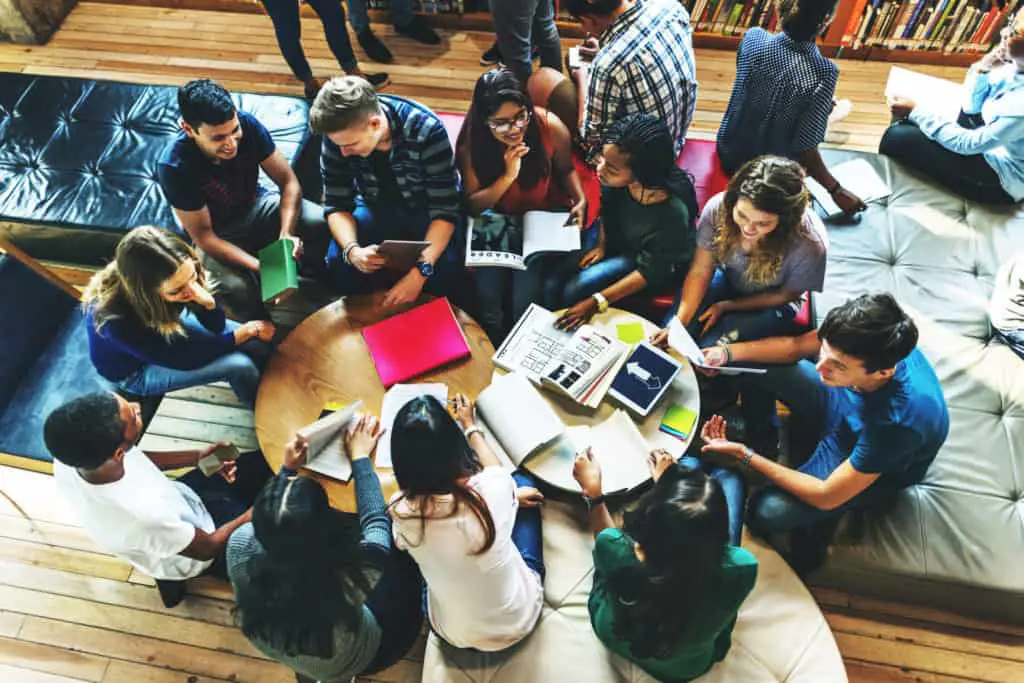 3. School System Overall
Unfortunately, the Clark County School District, which covers from Henderson to even Mesquite Nevada, has so much overpopulation that students do sometimes have no desks or have a hard time accessing materials.
In fact, CCSD is ranked as the 47th in the country of education.
2. Two Income Salary Needed
Needless to say, out of the many friends I know who still live back home, they all live with their parents even after college graduation.
The cost of living is insane with rates going up to $1500 a month. Unless you have a spouse with a good financial income, it's going to be much harder to live here.
1. Close to Las Vegas
While many would consider this a good thing, anyone can fall victim to the gambling problems and prostitution with only so many miles away.
Raising a family here will be hard, especially as a Christian family with having your kids be exposed to so much promiscuous activity. Even if your kids don't come in contact with the bad parts of LV, they will hear about it.
Amber Alerts are also more common than anywhere I've lived. Unless you can teach your kids to be safe and have them be aware of the dangerous parts of town, which is mostly Las Vegas, it's not very family friendly.
Related Topics:
If you like the article above, here are some other similar articles you should check out!
Is There a Lot of Crime in Henderson, NV? (What You Should Know)

Is Henderson, NV a Liberal City?

13 Best Family Neighborhoods in Henderson, NV