Growing up and living In Caldwell Idaho for 19 years of my life, I grew to love the city I was in. However, there are many things to look out for and consider before moving there.
I conducted a survey on Instagram asking many of the people I grew up with their opinions on why someone should not move to Caldwell, Idaho.
17. Overpriced Restaurants
Caldwell is a small town compared to the rest of the Treasure Valley, and because of that there are many small businesses. Since they are smaller businesses, their prices tend to be very high.
There are many businesses and restaurants that open up, and then soon after, shut back down because they simply didn't have enough customers due to their high prices. I remember going to a number of Mexican restaurants and they were both fairly good, but extremely over priced because they were smaller businesses. The meals ended up being around $13-$14 each, which includes Idaho's 6% sales tax.
If you're wanting more reasonably priced food, the only luck you'll have around Caldwell is something like McDonald's or Taco Bell. Pleaces nearby like Nampa or Meridian have far more options when it comes to nice places to go out to eat.
16. Unpredictable Weather Conditions
Caldwell, Idaho is known to have severe versions of all four seasons, which comes with very unpredictable weather conditions. In the transition seasons, like spring and fall, there's no way to know what the weather is going to look like that week.
When I lived in Caldwell, it was hard to know what to wear to school during the fall and spring seasons because of the unpredictable weather. I never know whether or not to wear a coat, whether I would wake up to snow on the ground in March, or if there would still be 100 degree weather in September.
Some years there will be a lot of snow, and other years, there will be hardly any snow at all. When you live in Caldwell, you must be prepared for all types of weather conditions, from hail to thunder and lightning, and harsh winds.
15. The College Of Idaho Is Extremely Expensive
The College of Idaho is a private liberal arts college. The cost to attend is 31,755 USD. While it's a nice college with a small enrollment of 925 people, it is very expensive considering the area and town it is located in.
With the college being as pricey as it is, many say that the management and leadership are poor. While there is a great community for the college students here, the price may not be worth it.
14. The Town Is Becoming Old and Run Down
Many of the buildings in Caldwell are becoming very rundown and old. The city does not have the funds to update all of the buildings in the area. They have renovated a small portion of the downtown area of Caldwell, but there are still many buildings and places that need updating.
I've been to downtown Caldwell many times and every time I go I wonder why they haven't renovated it yet. It looks as if the paint on a lot of the buildings is chipping off and there are many old brick buildings that look vacant.
Many people say that it's hard for them to feel safe in Caldwell because the downtown area is filled with dark lighting, alley ways, and dilapidated buildings.
13. Needs More Freeway Exits
If you happen to miss the first exit in Caldwell, know that you're going to have to drive another 5 miles just to get off the next exit. The exits are small and inconvenient when trying to get to the place you need to be.
There have been many times where I have wished that the city would install another freeway exit so I don't have to waste my gas and drive another five miles because I was distracted and missed the right exit.
12. Locals May Be Unwelcoming
Caldwell is a small city, which means that it's residents are usually pretty tight knit. Because most of the residents are very tight knit, new comers may feel unwelcome or shut out.
Like every city, some people are just simply not friendly. It really depends on what area of Caldwell you live in if you feel welcome or not. Many of the people that I grew up with in Caldwell mentioned how a lot of people in the area can be disrespectful when it comes to your home and yard.
11. Public Schools Are Underfunded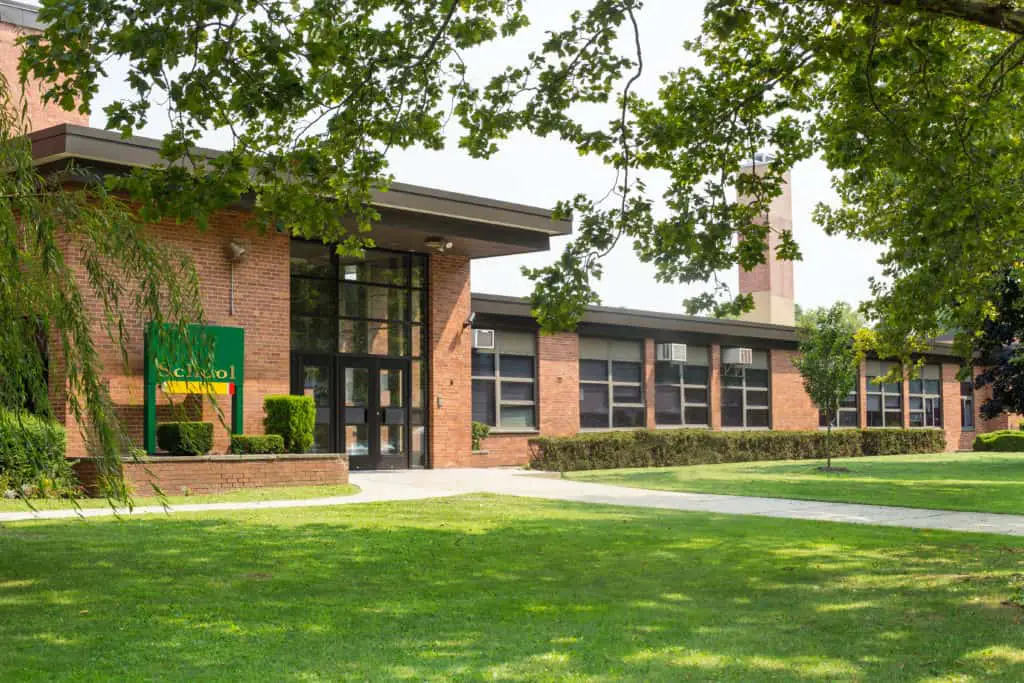 The public schools in Caldwell, Idaho are extremely underfunded, while teachers tend to go the extra mile. School administration often fails to provide the bare minimum for the students or their teachers.
The schools are also known to be dirty and unorganized. The administration in Caldwell schools struggle to enforce rules among students which results in the usage of drugs on school grounds and an unprofessional work environment. Source
10. Not Enough Focus on Extracurricular Activities
In the Caldwell School District, there are 6,673 students overall. This includes elementary, middle, and high school. Due to the small number of students, there is not enough focus on extracurricular activities and sports. It's often harder for students to succeed in sports and other activities when attending a school in Caldwell.
When schools in Idaho compete against each other, it's not too bad because they all have the same number of kids. It may be hard though for colleges out of state to recognize a person's performance in high school because they are not competing against that many people. If you would like to be noticed for sports in the Caldwell area, you need to go above and beyond for colleges to notice the work that you have put in to become an elite athlete.
9. Little To No Recreational Activities
Many of people that are from Caldwell can agree that Caldwell can use a lot of improvement when it comes to recreational activities and building upgrades. There's just simply not much to do in this small city.
Every year, downtown Caldwell is decorated with Christmas lights that run down the river. They also just installed an ice skating rink and movie theater, but aside from the local YMCA, that's pretty much all there is to do in the area. If you want something more to do, you might just have to drive 30 minutes down the road to meridian or Boise.
8. Dangerous Intersections
There are a number of intersections throughout Caldwell that are known locally for being extremely dangerous due to the lack of stoplights, stop signs, and reckless driving. While this has begun to be addressed with construction in recent years, there are still many places in downtown Caldwell where you have to be very careful.
7. No Sense Of Community
Most people in this area like to keep to themselves and are not known to be very friendly. Of course, it really depends on the exact area/neighborhood you live in, but there is not a very good sense of community. Some people in this area are also known to be disrespectful and rude.
6. Large Amounts Of Construction
While it's important to update the city as much as possible, there is so much updating going on at once, that it is very difficult to get around without getting stopped by traffic.
If you are trying to making it to work on time, it's important that you leave early so that you aren't constantly running behind schedule, because of the traffic that is being accumulated from large amounts of construction.
5. It May Be Challenging To Find A Job
It may be challenging for someone that's looking for a lucrative living to find a job. If you are looking for a more specific profession, it's recommended that you live in a larger city. If you're fine with working for a local McDonald's, then you'll have no problem finding a job in this area.
It may be hard to find a job near the college of Idaho because there are many college students looking for jobs as well.
4. Low Minimum Wage
The minimum wage in Caldwell, Idaho is $7.25 an hour. If you are a college student in Caldwell, it will be very difficult to afford going to a college like College of Idaho with a minimum wage job.
Of course if you're still living at home, and in high school, that's some good money to rake up before moving out, but if you plan on moving to Caldwell for college, come with some extra savings.
3. Housing Market Is Going Up
The average price of a home in Caldwell Idaho is around $350,000. Ten years ago the average price was much lower. Because there are large numbers people moving from states like California, they are raising the prices of the home in many parts of Idaho.
2. Highest Death Rate For Skydiving
If you are trying to find something fun to do in the Caldwell area, skydiving is an option, but it is not recommended. Caldwell has the highest death rate for skydiving and it is considered very unsafe. Leave your skydiving adventures to other cities.
1. Higher Crime Rate Compared To Other Places In The Treasure Valley
People that live there agree that the area is slowly getting better, but there tends to be quite a bit of crime in the city. There are gangs in the area and not enough police to control the crime that roams around Caldwell. Particularly if you live near one of the two high schools, you will likely notice vandalized fences, and shoes hanging from the power lines.
Related Topics:
If you like the article above, here are some other similar articles you should check out!
Best Internet Providers in Caldwell, ID as Voted by Over 50 Residents

13 Best Family Neighborhoods in Caldwell Idaho

Is There a Lot of Crime in Caldwell, ID? (What You Should Know)