So you and your family are thinking about moving to Riverton, UT but don't know which neighborhood to move into? It can be stressful moving to a new area and it can be even more difficult knowing how to select the perfect location to settle down in a place you have never been to. That's why we've created this list of potential move-in spots.
Here are some of the best neighborhoods in Riverton, in no particular order! Take a look at each and see which area will best meet you and your family's needs.
1. Rosecrest
On the west end of the city, you can find the neighborhood of Rosecrest. This is a great area for a family that is looking for a quieter neighborhood. With two parks and two elementary schools nearby, your kids will be able to explore freely. It's also just a short drive to a large shopping center and the local high school. This neighborhood is excellent for a family who wants a mix of quiet while still having access to everything a family could want.
2. Foothills
If you are looking for a cozy, older neighborhood, this is the one for you. In this established part of Riverton, sitting right on two major roads through the city, you'll have access to everything you need. Foothills has several parks where kids play games and sports. Foothills Elementary is nestled right in the center of the community and your kids will be able to walk to school safely with all nearby roads having crossing guards every school day. Near two shopping centers and a short drive from the local library, this place is a great choice for those who are looking for a safe, tight-knit neighborhood.
3. South Hills
For individuals and families wanting something that will allow easy commutes to other areas, South Hills might just be the best choice. This neighborhood sits right next to the highway, giving all residents of the area easy access to the entire valley. There is a nearby middle school for those who have kids that are entering those grades. Right across the highway is a network of shopping areas filled with stores, restaurants, and a Walmart Supercenter. On top of all this, a massive sports complex allows for everything from soccer, football, baseball, and more.
4. Western Springs
Western Springs may be the neighborhood for families that would like a little more space. Western Springs is on the edge of the city of Riverton and the area provides great views of the mountains and canyons to the west. The neighborhood is near a library and recreation center, as well as a close drive to a shopping center and a high school.
Despite being on the edge of the city, Western Springs has access to two main roads that only make it a short drive from anywhere in Riverton. The neighborhood has a large park which usually isn't busy; giving you a chance to enjoy the quiet outdoors.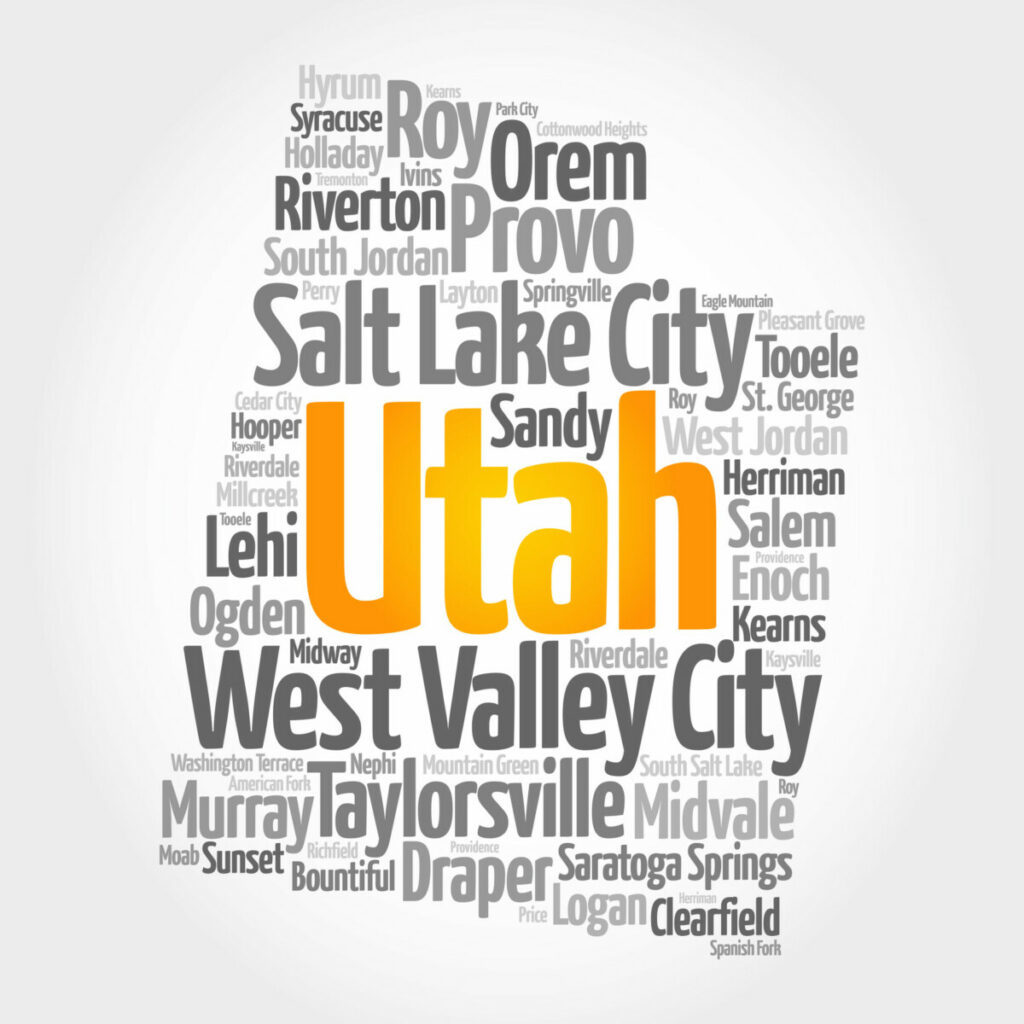 5. Old Farm
If your family is looking for flexibility this is the neighborhood for you. Old farm is made up of a mix of family homes and apartment complexes. For those who may be looking into renting instead of buying a home, this would be a good option for you. The neighborhood sits between two major roads, but all of the neighborhood streets run internally. What this means is that if you have kids, they won't be exploring across the highway.
Large Old Farm Park provides an opportunity to be outdoors even in the middle of the city.
6. Centennial Park
Centennial Park is a sprawling neighborhood right in the heart of Riverton. This neck of the woods is made up of family homes; each with a little bit of space to themselves, so you won't ever feel crowded in this neighborhood. The neighborhood takes its name from the large park that can be found within it.
Including several baseball fields and room to spare, this place could be a sports fan's dream. Centennial Park has access to several different elementary schools and a middle school. It also has easy access to services with two different shopping areas only a 5-minute drive away. One cool thing about this neighborhood is the fire station positioned right in the middle of all the homes- perfect for any little child who dreams of becoming a firefighter one day, and even more importantly, perfect for keeping the area safe.
7. The Meadows
If you want to live right at the heart of all the action in Riverton, consider moving you and your family to the Medows. The neighborhood sits right at the center of Riverton City, allowing you to have a little bit of everything. With two main roads running through the area, you can reach pretty much any place within the city in just a couple of minutes.
There are even a few stores and restaurants right in the neighborhood itself, and if you aren't feeling your local businesses on a particular day, you have easy access to several other shopping areas through a quick drive. Close to Riverton High School, a middle school, several elementary schools, and the town library; the Medows is a great area to settle down.
8. Redwood
If you are looking for an easy place to commute from, the Redwood neighborhood provides you with easy access to the main highway. By jumping on, a person can quickly travel to either the west or east sides of the valley depending on the direction they choose.
This neighborhood sits more on the edge of the city if you want to separate yourself from the constant motion of the heart of the city.
9. Riverbend
For a more upscale neighborhood, take a look at Riverbend. The neighborhood is nestled right up against a set of foothills. This scenic neighborhood is beautiful and classy. With the Riverbend golf course, the city pool, miles of trails, and the large Riverton City Park within its boundaries, this neighborhood has outdoor activities to keep you busy for days.
The homes are more spread out in Riverbend; giving residents plenty of space. With a little bit of distance from the main city roads, the neighborhood's streets are quiet and don't get clogged with traffic. The amenities will likely cost you a pretty penny, but if you are interested in a great option, it may just be worth the investment.
10. Midas Creek
Proximity is the selling point of Midas Creek. This place sits between two large shopping centers you can find any shop or restaurant you are looking for only an arm's reach away. The neighborhood has several parks scattered throughout the family homes mixing up the monotony found in some suburbs.
Positioned on the main street of Riverton you could reach the heart of the city in minutes. The neighborhood is named for the small creek, Midas Creek, that runs through the homes that add a nice natural touch to the area.
11. Westfold
If you have ever wondered where Gondor was, you might find out here. In all seriousness, though, this is a great option for a family with high school students. Riverton High School is located in this neighborhood, so most homes here should be within walking distance.
By walking, students can skip the traffic that tends to build up around the high school during the morning and afternoon. The neighborhood has two larger parks as well as several smaller parks spread out throughout the area.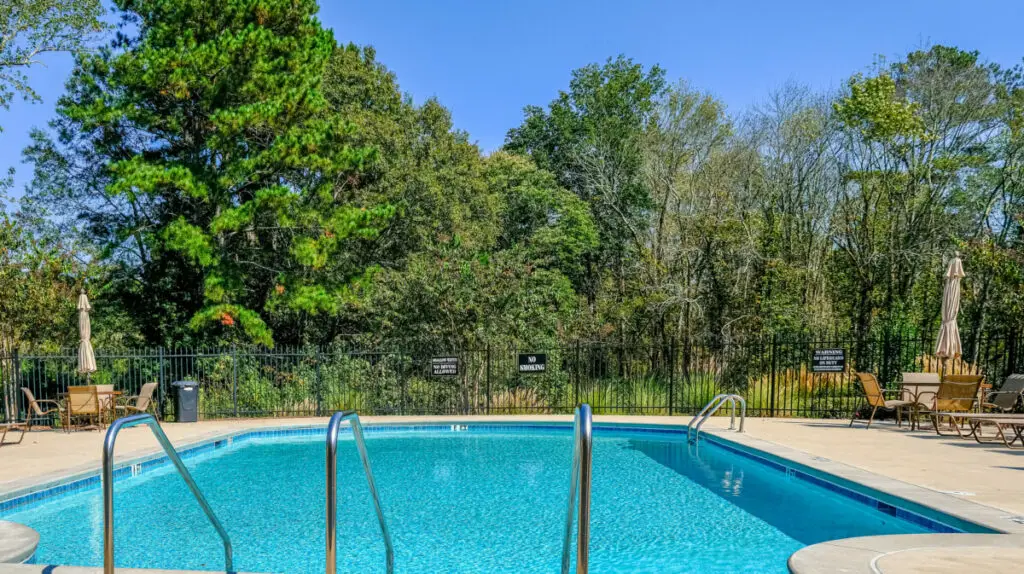 12. Laural Chase Acres
This neighborhood is near the center of the city. With easy access to the Riverton City Hall, the park, and the city library; if you live here, you will have easy access to all of the resources provided by the city. It could be a great place to live if you have elementary school kids.
Rosamond Elementry school sits right in the center of the neighborhood; making all homes within walking distance of it. The elementary school has good ratings and has fewer students per class than many other schools- ensuring that children will have more one-on-one time with teachers.
13. Camden Fields
The Eastern edge of the city is where you'll find Camden Fields' location. It's a neighborhood that provides opportunities for your family in both directions. On one hand, you have you sit right on the main road leading right into the heart of the city. On the other hand, you also have easy access to the shops and businesses to the east. Sitting right at the boundary you could choose either, or maybe both. While it is on the edge of the city it still has the trails and the rivers that give Riverton its name.
Take Your Pick!
Ultimately, Riverton is a great city, and there are lots of great areas to choose from. You'll find great people wherever you go, and you can also decide what kind of neighbor you'll be!
We hope this list was helpful and gave you a bit of insight into areas you'd like to look into even further. Best of luck, and happy moving! We hope you enjoy the adventures ahead!
Related Topics:
If you like the article above, here are some other similar articles you should check out!
13 Reasons Not to Move to Riverton, UT

13 Best Family Neighborhoods in Brigham City, Utah

16 Reasons Not to Move to Park City, Utah