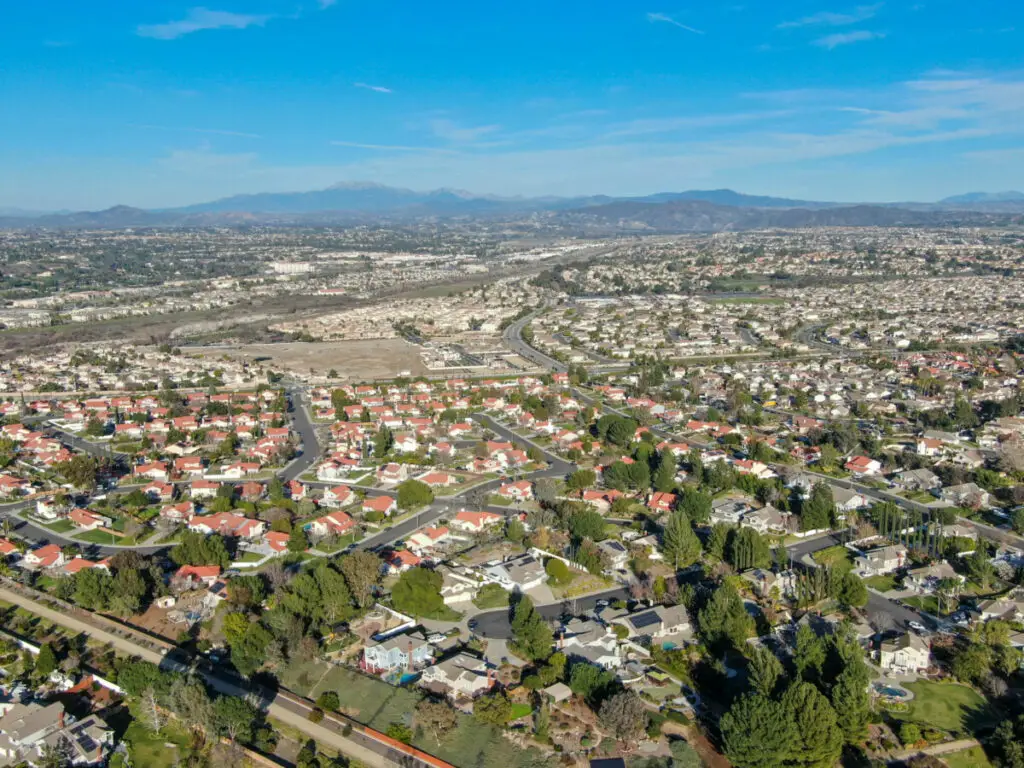 Riverton, Utah is a mid-sized city south of the state capital, Salt Lake City. Due to its proximity to Salt Lake, it is considered to be a suburb of Salt Lake and many people live here and commute into the city for work. While it is a city with a great view of the Salt Lake Valley, there are some potential downsides to living in Riventron. Having lived in and nearby Riverton for several years here are 13 reasons that you should not move to Riverton, Utah. Keep in mind that these items are in no particular order.
13. Traffic
You wouldn't necessarily think that a city that has less than fifty thousand people would have a lot of traffic. In fact, you might be surprised by the amount of traffic that passes through Riverton. The city has two state highways, one that runs along the western edge and one that runs right down the middle of town. Despite these and many other roads spreading throughout the city, there always seems to be a high level of traffic.
It can take almost an hour to reach the downtown area of Salt Lake or the airport from Riverton. This can get even higher during rush hour or when there is bad weather, more on that later. I remember coming back from working a night shift downtown around 5 in the morning and there being heavy traffic running both ways. If you don't want to spend time each day waiting in traffic, this might not be the city for you.
12. Construction
There are always new homes and businesses being built in Riverton. With this construction comes dump trucks, orange cones blocking the roads, and a lot of dust and trash. It isn't just how much construction there is, but how long it takes. One of the main intersections into the city has been under construction for the last three years and isn't even close to being finished. If you don't like the sound of construction every day or aren't sure how to navigate streets filled with cones this isn't the city for you.
11. Quality of Schools
One of the most important things to families is the schools that their children will be going to. If you want to have local high-quality schools, Riverton may not be a great city for your family. The schools spend an average of just under seven thousand dollars per student ($6,740). While this might seem like a lot of money the national average is over twelve thousand per student ($12,383). This means that only half of the national average is being put into schools to support your kids.
Another issue is the size of the classes in these underfunded schools. Nationally there are about 17 students per class, while in Riverton the classes have around 24 per class. Stuffing more kids in classes, while only giving them half of the funding is a recipe for disaster. In many of these schools, it is difficult for students to get one-on-one time with teachers. Instead of focusing on students' needs, the schools are focused on how many desks they can fit in the classroom. Classes often need to be held in temporary classrooms and students slip through the cracks unattended. Riverton doesn't have the best quality of schools for your family.
10. Packages and Mail
While crime, in general, is lower than in many other cities there is one type of crime that is rampant. This is mail theft, especially packages on porches. Depending on the time of year if you are expecting a package to be delivered you won't be able to leave your home. If you are not home when the package is delivered it will be gone within the hour. While this might seem like a trivial thing, over time it will really start to add up. If this is something you have had bad experiences with in the past, Riverton probably isn't the best city for you.
9. Home Prices
While there are a lot of homes being built and sold in Riverton they are also expensive. According to Redfin the median price of homes sold in Riverton was over six hundred thousand dollars ($608,000). This was much higher than the national median price to buy a home. According to Redfin, at the same time that Riverton had this median price the national median for the price of homes was a little over four hundred thousand dollars ($424,000).
This means on average you will be spending an extra two hundred thousand dollars on home for the privilege of living in Riverton. While there might be some good aspects to living in Riverton there isn't anything there that is worth several hundred dollars extras. If your budget for buying a home is already stressed, you will not want to move to Riverton.
8. Religion
One thing about Riverton you should know is the number of people who belong to a religion that live here. Some estimate that 60% of the city are Latter-Day Saints. This is a similar amount to much of the Salt Lake City area. If religion is something that you aren't comfortable with or you are hoping to find a community of church members of a different faith you might want to look for a different city.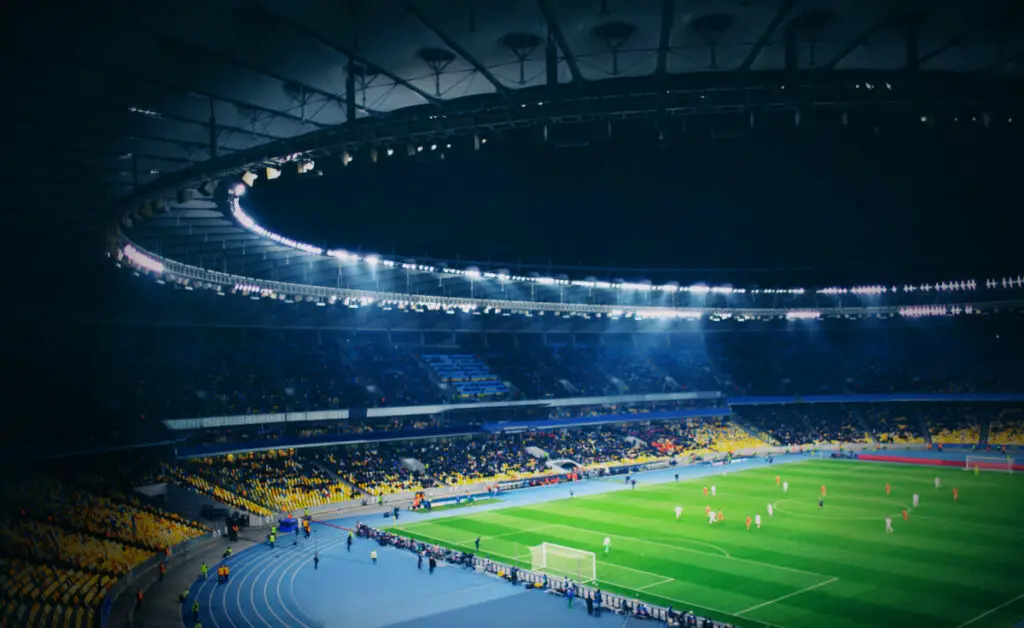 7. Sports Teams
If you are a fan of sports teams you probably want to go to as many games as possible. However, in Riverton, you won't have a ton of options available to you. If you are a fan of college sports there are two main options for you; either the University of Utah or BYU. The University of Utah is in downtown Salt Lake and BYU is down south in Provo. Each of them is about an hour away from Riverton. This makes it difficult and expensive to go to too many games a year.
If you are interested in professional sports there aren't a lot of options available to you. Utah doesn't have a professional football and baseball team. Real Salt Lake is the local professional soccer team which is only a short drive away from Riverton.
The other option is the local basketball team the Utah Jazz. Their arena is in downtown Salt Lake which can make it difficult to travel to games. To get to the games you generally have to drive up several hours before the game starts. Once downtown you have to find a place to park in Salt Lake which is difficult. You might have to pay for a day's parking spot or find a business to park at and hope you don't get towed. Once the games are over, traffic drops to a standstill in Salt Lake. It can take an hour or two to get out of the city and onto the highway back home. If you want easy access to sports teams, Riverton probably isn't the best city for you.
6. Weather
One of the things about Riverton is that you will have to adjust to the weather in Utah. Utah's weather is known for being temperamental and switching between two different extremes, sometimes on the same day. During the summer Riverton can get over 100 degrees F and during the winter it will drop below freezing.
One thing that people don't expect is that because Utah is so dry, it may not snow a lot during the winter. Winters, especially in the valley like Riverton, are mostly cold and dry without fresh snow to liven things up. Driving during the winter can be dangerous. Despite it snowing every year, it seems like drivers never get better at driving in snow. With the number of people moving into Riverton and the surrounding cities from warmer states like California and Arizona, these bad drivers are only going to multiply.
Once summer starts most of the plants around your home will start to dry out. This makes it difficult to keep your lawn alive, or if like my family you have a small garden, to make sure that the plants have enough water to continue growing. If you want a constant comfortable temperature throughout the year, Riverton is not the place for you.
5. Air Quality
One of the other things about Riverton is the air quality. Due to the weather that Riverton, and most of the Salt Lake area experience, you can't expect to have clean air. The entire Salt Lake valley is almost covered by the city meaning that there are a lot of cars and buildings putting exhaust into the air. The mountains that ring the valley will trap this air within the valley making the air dirty at the best of times. There are two worst times, during the winter and the middle of summer.
During the winter the air gathers all the exhaust from cars and it hangs over the city. The cold air and mountains don't let the air escape. The only way for the air to clear is for it to rain or snow. Since Utah is so dry, this pollution or "inversion" can linger in the air for weeks at a time between storms.
During the summer the air quality will drop because of wildfires. With the state getting so dry and hot, fires start and spread very easily. The smoke will blow into the Salt Lake area and get trapped. During the middle of summer, it is rare to get rain every week so smoke can linger in the air for days after the wildfires have been contained. With Riverton being at the lowest point of the valley, there is always some sort of pollution hanging overhead.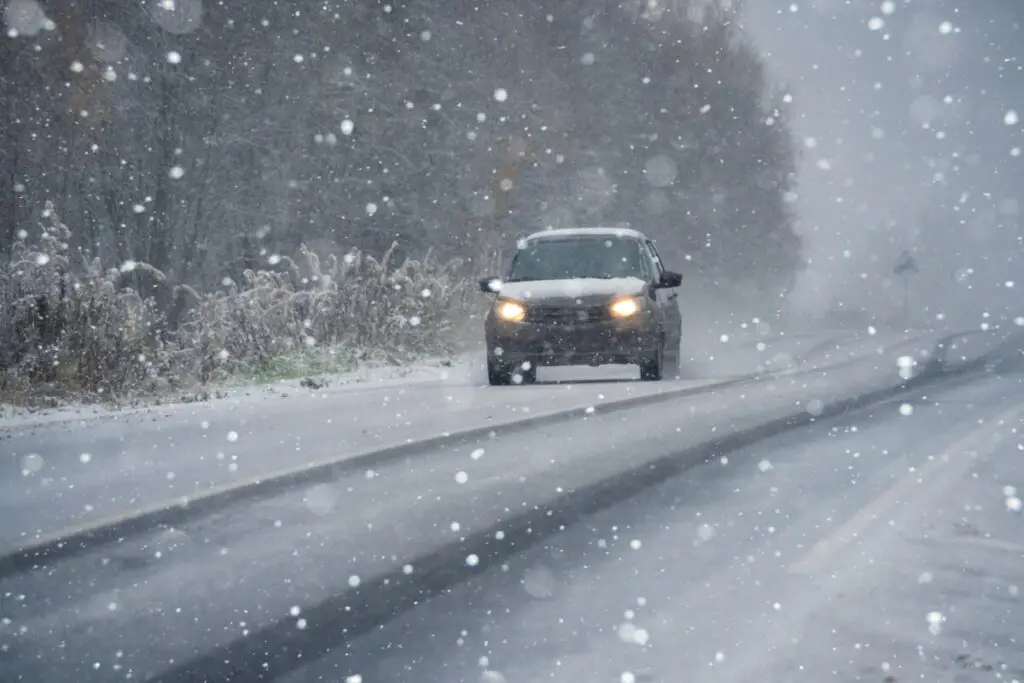 4. Politics
If you don't like talking about politics, like many of us, this may not be the best city for you. Riverton tends to be caught between two different political ideas. Since it was a small town until recently and was surrounded by open space, there are many people that live here that are conservative. On the other hand, because the city is so close to Salt Lake there is a decent amount of liberal people as well.
Both of these groups tend to be very vocal, and it isn't uncommon for there to be arguments about politics in all sorts of places. If you want to avoid arguments about politics, you will want to avoid moving to Riverton.
3. Demographics
Most of Riverton is made up of young families. The city is going to mostly be made up of young parents with a child or two. 90% of the city is going to be White. If you are looking for a city where you will find a lot of people like you, you'll want to look at the makeup of Riverton. If you do not fit into one of these groups it may be harder for you to make friends and fit in with your neighbors.
2. Appartments
If you don't want to buy a home, but want to rent, Riventon isn't going to be the city for you. Most of the city is made up of family homes with a small amount being apartments. Since there aren't a lot of apartments it may be difficult to find one that meets your needs as a family, ie do they accept pets, or are they safe for children to play around? Because there aren't a lot of apartments in the city, the rent will likely be higher because there isn't as much competition for the landlords to lower their prices. If you don't want to be locked down, this may not be the best option for you.
1. Nightlife
While Riverton has a lot of stores and restaurants it doesn't necessarily have much of a "nightlife". Many of the stores and places to eat close around 10 and won't open again until the next morning. In order to find places that are open later, as well as places to socialize like bars and nightclubs you'll have to drive into Salt Lake downtown, a 30 to 60-minute drive depending on traffic. If you enjoy hitting the town each night, you'll quickly find there isn't much to do in Riverton late at night.
Related Topics:
If you like the article above, here are some other similar articles you should check out!
13 Best Family Neighborhoods in Riverton, UT

13 Best Family Neighborhoods in Park City, Utah

11 Best Family Neighborhoods in Kamas, Utah