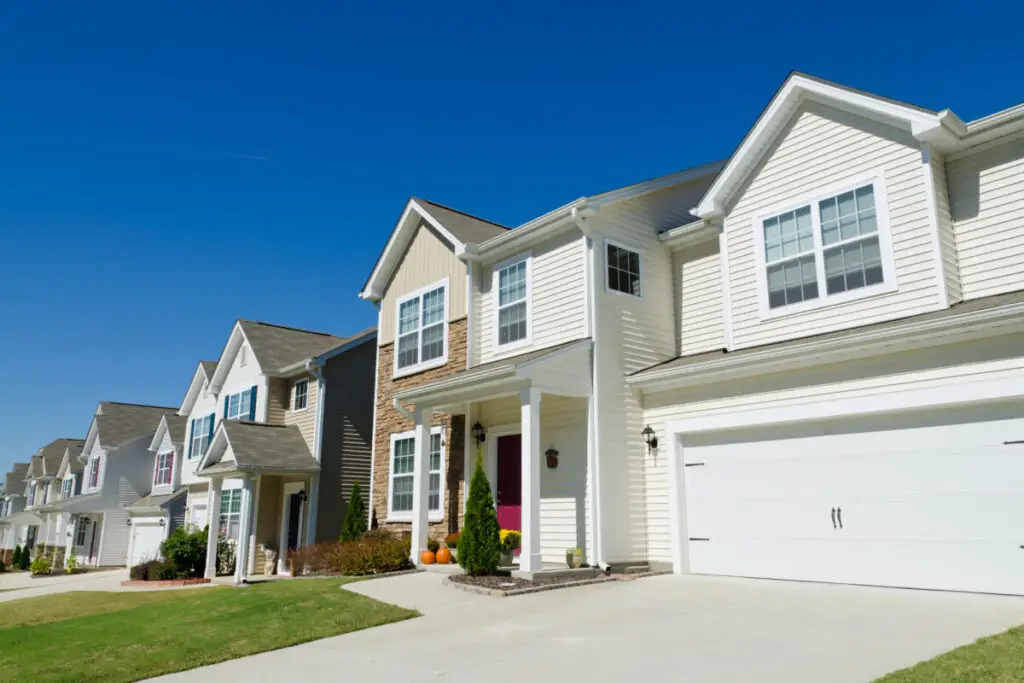 Lake County Illinois is a beautiful and diverse place that embraces new families. When deciding what neighborhood to live in, it's important to pick the right place for you and your family. A happy home makes for a happy family!
Everyone wants their children to learn and grow in a perfect home and community! I am personally a local of Lake County, so here is a compiled list of the best options for you and your family in Lake County, Illinois.
1. Vernon Hills
If you want to live in a beautiful, fun-filled city, Vernon Hills might be the best place for your family. With its plentiful restaurants, parks, and events, Vernon Hills could fill your family's life with joy! There are even summer carnivals that the city puts on for families just like you. Any elementary or middle school-aged children would go to the highly-rated Hawthorn School District, and high school-aged teens would go to Vernon Hills High School, which is ranked fifth in Lake County.
My favorite thing about Vernon Hills is the beautiful parks that are always green and growing. Century Park is a constant place for me and my friends to go to take photos, relax, or have a picnic. The parks in Vernon Hills are plentiful and well kept. Vernon Hills has the perfect mix of great education and fun that you and your family need!
2. Libertyville
Libertyville, Illinois is the most adorable, tight-knit neighborhood there is! With its fairs, parks, and beautiful downtown area, Libertyville could be the next best place for you and your family. Libertyville High School is rated as the third-best high school in Lake County. The students of Libertyville high school are proud of their sports and music extracurriculars. Your children would have the time of their lives if they lived in Libertyville.
I've visited Libertyville many times, and the downtown area is my personal favorite of the city. The bustling streets are filled with fresh and new restaurants that are constantly full of people, and there are lights hung from all the stores that shine bright at night. Go to a new restaurant or just take a walk down the romantic walkways—whatever you do in Libertyville is a good time. Libertyville is a lovely city that would love you and your family!
3. Mundelein
Being a local to Mundelein, I know just how amazing and special this city is. Mundelein's diverse population creates the best learning and growing opportunities for you and your family. Its small city-like feel gives you the perfect opportunity to embrace community. Mundelein High School's choir, theatre, and band programs are perfect ways for your children to get involved and learn to embrace their talents. Mundelein's small businesses make for the perfect growth of city life!
Mundelein has water parks, ice skating, and big libraries that you and your family can enjoy. Its mix of small-town life and busy business makes this city everything you could ever want and need for your next home. Mundelein is a small yet sweet town that's ready for you and your family!
4. Gurnee
Gurnee, Illinois has the best parks, shopping malls, and schools for your children. Six Flags Great America is right there for your benefit, and Gurnee Mills Mall could be right around the corner from your home. Warren Township District is where your children would get an amazing education while still enjoying extracurricular activities like theatre and art club.
With Six Flags right around the corner, you can go to the water park on hot days or ride exhilarating rollercoasters with your children. With all the amazing things for you and your family to do, creating memories in Gurnee will be easy. The schools, restaurants, parks, and city events are just what you and your family need!
5. Deerfield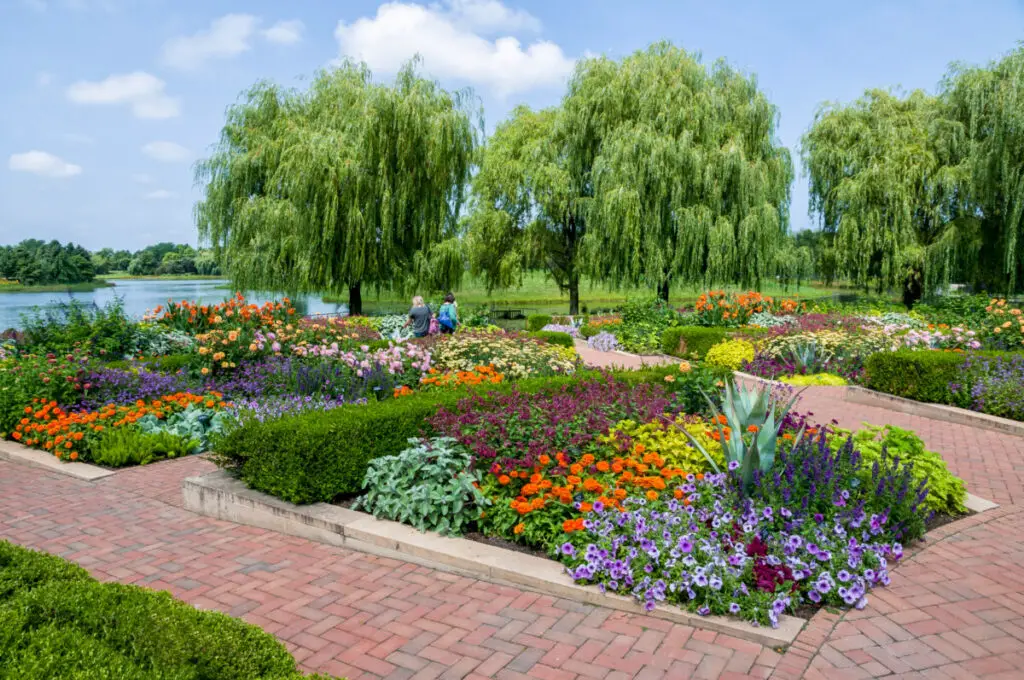 Want a suburban feel while still getting the fun, city life for your family? Deerfield might be the best place for you! The safe streets and great schools (Deerfield School District) make this city family-friendly and fun. The high school is ranked number one in Lake County, which makes for the perfect place for your kids to gain an education. The Chicago Botanic Garden is nearby for your enjoyment, and you can tour the streets of Deerfield and see the historic homes that fill the streets.
The city feels like a close-knit family because of its suburban-like streets but has surrounding cities so that the fun is right around the corner from your cozy home. Everything you want and need is right there in Deerfield, Lake County.
6. Highland Park
Highland Park's close community, amazing food choices, great diversity, and prominent school systems make Highland Park an outstanding option for your next family home. Highland Park High School is even ranked sixth in the County! With beautiful opportunities to bike in parks, swim in lakes, and visit museums, this city creates the perfect mix of fun and learning.
7. Lake Zurich
Lake Zurich has an amazing, family-friendly community that would love for you to join them. Its safe streets create the perfect home for your children to grow up in. There are apple festivals in the fall, lakes to go boating on in the summer, and ice skating in the winter. Lake Zurich is the best place for any season of the year.
Its outstanding high school (ranked eighth in the county), nature preserves, and parks create a homey feel, while the stores, restaurants, and close city of Chicago make for the fun life that you and your family need.
8. Lincolnshire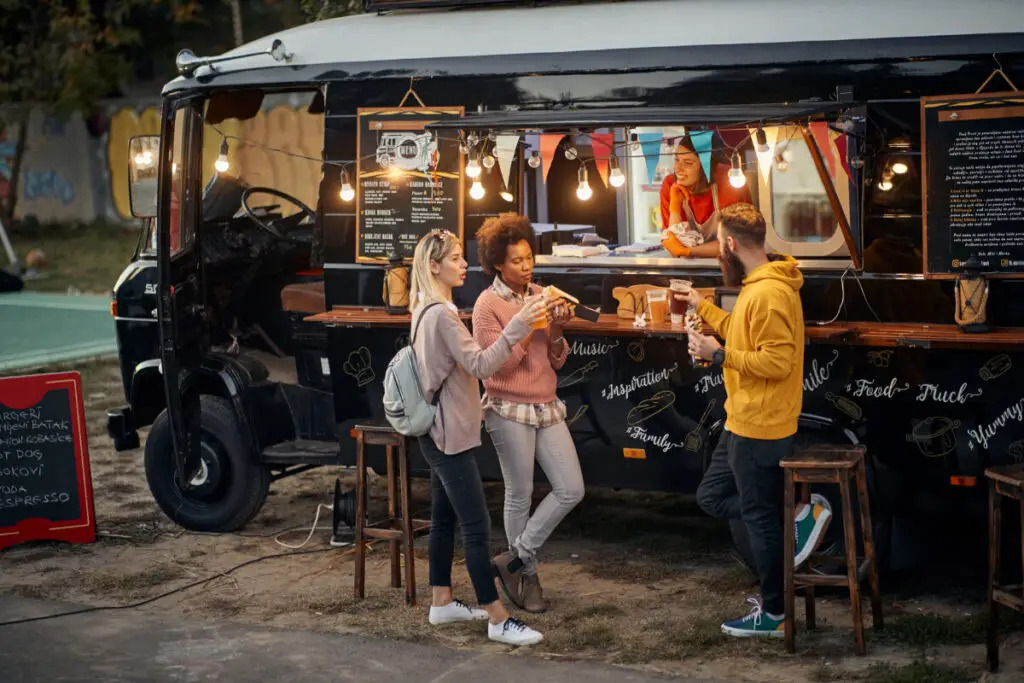 The charming city of Lincolnshire is the perfect place for you to raise your children! Its lovely nature that fills the streets and movie theatres and shops that are infused throughout the city are perfect for your family to grow and have fun at the same time! Its school districts (Lincolnshire Prairie District) are where your children would gain their education and make life-long friends.
The Mariott theatre makes for the perfect theatre night for your family. Or play golf at Par-King or crane's landing. The forest preserves and parks are the perfect places for you to go on bike rides or walks with your family. Are you a food person? Lincolnshire has food truck Fridays where you will never go hungry and always stay happy!
The alluring city of Lincolnshire is sure to fit all your family's wants and needs. As you decide the community in Lake County that is perfect for you, make sure to put Lincolnshire on your list!
9. Lake Forest
Lake Forest's historic town is one of the best cities you and your family could live in Lake County. Its beautiful homes show the side of Lake Forest that you can be proud of. Ranked number two in the county, Lake Forest high school makes for the perfect way for your children to learn and grow. Lake Forest College is right around the corner too! The cute, little shops around the downtown area create the perfect nightlife for your family.
10. Grayslake
Grayslake has museums, farmers' markets, parks, and shopping areas that are great for people of all walks of life. The Grayslake school system for high school is ranked 10th in the county. This means your children will get an amazing education. Grayslake's heritage and nature create a historic vibe that your family will love! With the Grayslake Historical Society, your family could get a sense of Grayslake's past as you contribute to Grayslakes future.
11. Lake Bluff
Lake Bluff is the perfect rural town for your family. With being right on the edge of Lake Michigan, Lake Bluff lets you swim, boat, and play all you want! Lake Bluff School District and Lake Forest School District are the best schools around for your children. As you choose the next home for your family, make sure to consider the amazing city of Lake Bluff, Illinois.
12. Zion
The friendly community of Zion, the charming and historical town, and the amazing school districts create the home life you and your family have always dreamed of. The beautiful streets lined with friends and neighbors are what make this city the best for your family. We all love to have someone to lean on, and Zion's family-centered people are what could fulfill that need of community. Zion Benton's high school choir is talented and always ready to accept new talent. Definitely consider the city of Zion when searching for your next hometown.
13. Antioch
The village of Antioch is tight-knit and a beautiful city you would be proud to call your home. Antioch is right at the border of Wisconsin, which makes for the perfect place for your family to live. Staying in the city or driving to Wisconsin creates the perfect home to vacation ratio that you need. You and your family could join the growing population of 14,000. As you decide where to begin your next journey with your family, consider raising your family in the beautiful city of Antioch, Illinois!
Related Topics:
If you like the article above, here are some other similar articles you should check out!
17 Reasons Not to Move to Lake County, Illinois

Is There a Lot of Crime in Chicago, Illinois?

9 Famous Celebrities Who Live in Chicago, Illinois