Not only does Chicago house some of the greatest deep dish pizzas in the entire Midwest, but it is also home to many of our favorite celebrities.
Whether you're looking for wisdom from the one and only Oprah Winfrey, or some Soulful Sunday from Kanye West, there are a myriad of celebrities who have decided to find residence within Chicago.
Harrison Ford
Why don't we start this list off strong with one of America's earliest heartthrobs, Han Solo… I mean, Harrison Ford. Harrison Ford's family home was in the Park Ridge area of Illinois. The Midwest is a gorgeous place, full of historic homes and lush greenery, and Ford's childhood home was nothing short of absolutely stunning. He lived in a brick Tudor home, that has only ever had two owners. It has beautiful and spacious living areas.
Chicago's neighborhoods can be full of magnificent and lavish homes, and Ford's home is definitely one of the best. After growing up in a neighborhood with lots of opportunities, Ford went off to Ripon College in Wisconsin to earn a degree in philosophy.
Harrison Ford's dreams never involved any philosophical endeavors or teaching (and probably not space adventures either)! After a few years, he decided to head off to California, where he played a few small roles before officially starring in American Graffiti. His acting career took off from there and the rest is history!
Kanye West
Kanye West actually had quite a unique upbringing. He lived in Chicago up until the age of ten, during which time his mother moved both of them to Nanjing, China. There, his mother got a teaching position at Nanjing University. She taught English at Chicago State University and was the Department Chair for a few years. Eventually, West's mother retired from teaching in order to be his manager.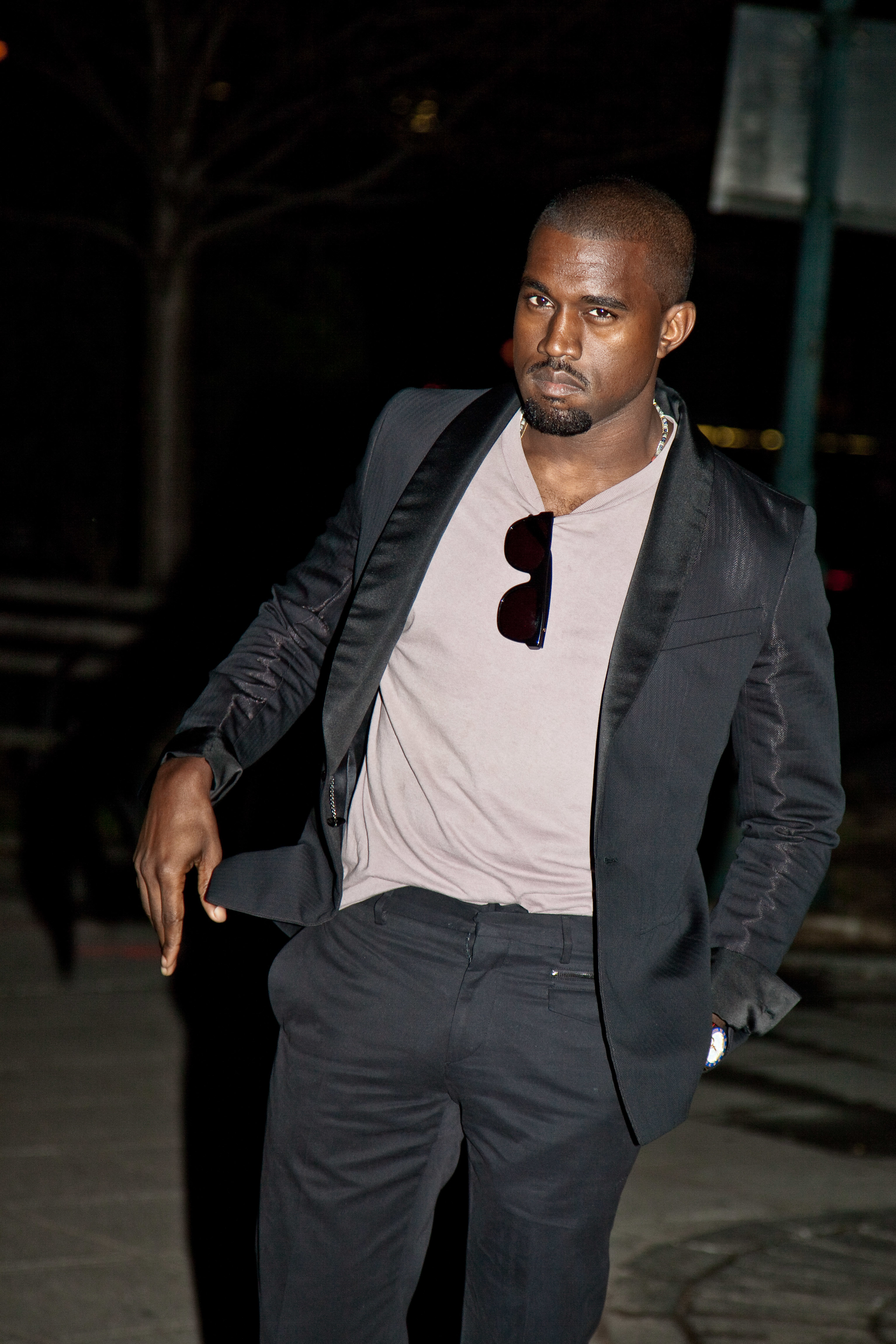 When raising her son, she recognized that her son had an affinity for the arts, and encouraged him to write poetry and create drawings. Over time, he established himself as a well-renown rapper, artist, and many other titles.
Barrack and Michelle Obama
Humble upbringings bring about the most garnered success. Barrack Obama, originally from Hawaii, was first an academic before becoming the 44th President of the United States. He first worked as a civil rights attorney as well as an academic at the University of Chicago Law School. However, his career doesn't stop there.
Former President Obama was also a senator for Chicago between the years of 2005 to 2008. Then, of course, The Obama's were in presidency from 2008 to 2017. He was the first Democratic candidate to win after a long line of Republicans, so his presidency was a breath of fresh air for many people.
They still currently own this Chicago home and continue to reside there with their family. Their home in Kenwood on the South Side of Chicago is a rather gorgeous home, as it is right across the street from Hyde Park. Surrounded by greenery and black iron fences, it is a gorgeous home that holds many of the Obama's successes and dreams. Though they don't live here permanently, this is still certainly where they started to grow not only their family but their future careers.
Michael Jordan
A legendary NBA icon, the beloved Michael Jordan once lived in a home in Island Park where he achieved six championships during his time with the Chicago Bulls. Twenty years, fifteen seasons, and five children later, this home was where Michael Jordan grew in his career and popularity. Jordan is known for helping to popularize the NBA during the 80's and 90's.
He no longer lives in this home permanently but does still own the home. It may be more out of sentimentality than anything else. This was in the beginning of his career, and where he began his family. The home is massive, with nine bedrooms and a whopping FIFTEEN bathrooms. Absolute insanity, no? The Jordan's live in North Carolina, but are known to visit Chicago regularly, as that is the home of Michael's former team and rise to success.
Jennifer Morrison
Does anyone else remember sitting in bed on a Sunday evening, watching "Once Upon A Time,"? Whether you do or not, Jennifer Morrison is a leading actress in that series who also has roots in Chicago.
Morrison grew up in Chicago, and from an early age was an actress at heart. Having studied theater at Loyola University Chicago, Morrison quickly moved her way up into performing in Chicago's Steppenwolf Theatre Company, where she began to be noticed for her unique way of interpreting her characters and charismatic personality. Morrison no longer lives in Chicago, but this is the birthplace of her career towards becoming a Hollywood star.
Kiernan Shipka
This name may not sound as familiar to most, but if you have happened to watch the newest rendition of "Sabrina the Teenage Witch," or even remember watching "Cats and Dogs," then you will certainly recognize who she is. Of course, she has roles in many other movies and tv series, but her best performance is certainly as Sabrina.
Shipka got her start in Hollywood at just five months old, having secured a small part in the tv series "E.R." From then on, she would continue to get bigger and bigger roles, such as having a part in the "Mad Men" series from seasons four to seven. It was almost as if she couldn't slow down. She even voice-acted in animated series such as "The Legend of Kora" and in "Sofia the First."
Kiernan doesn't currently live in Chicago, as she is a full-time actress, but she is reported to have said that she will be spending every summer in Chicago. This is where it all began, so I think we can count on seeing her around from time to time.
Jennifer Hudson
You may better know Jennifer Hudson, also known as J. Hud, from her appearance as a finalist on American Idol in 2004. With her distinctive sounds and wide vocal range, it was no wonder she is so popular in the music industry. Not only is she a singer, but she is also an actress. She has received a BAFTA Award, an Academy Award, as well as a coveted Golden Globe.
She's also tried her hand at acting. Hudson has played roles in "The Secret Life of Bees," voice acted in "Sing," and many other feature films. Jennifer Hudson has certainly earned her roles and recognition for her distinct and gorgeous voice.
Born and raised in Chicago, Hudson still currently lives in Chicago. More specifically, she was born in Englewood, a more affluent town in the suburbs, where she was given many opportunities to rise to fame. Her current mansion in Burr Ridge, another beautiful suburb of Chicago, spans 12,000 square feet.
Chance the Rapper
Chance the Rapper is best known as a singer/songwriter, with some of his best songs being "Cocoa Butter Kisses," "Chain Smoker," and "Angels." He rose to fame with the release of his mixtape titled "Acid rap" in 2013, which would go on to receive three Grammy Awards. He wouldn't rank on the billboards 200 until the release of his album, "Coloring Book".
Chicago is the home yet again to another rising star in the music industry. Once Change the Rapper began his career in music, he moved to Los Angeles to be closer to his agent and the throng of fellow musicians. However, his adventure in Los Angeles didn't last long and he has since moved back to Chicago to live in a beautiful condo with his wife and daughter.
Walt Disney's Birthplace
I simply had to save the best for last when it comes to our favorite person in Chicago (not to mention the creator of the happiest place on Earth). The creator of the beloved Mickey Mouse, Walt Disney, was born and raised in Chicago, Illinois. Walt's parents purchased a plot in the Hermosa neighborhood for $700 at the time; Flora designed the home, and Elias built it by hand. Walt and his younger brother Roy were born in the home, but the family moved away soon after.
The home is soon to be turned into a museum and memorial for our childhood favorite. Though Walt Disney is no longer around, his memory lives on in the very popular and profitable business he left behind. We can visit his genius either in movies or by taking a trip to Disneyland or Disney World.
Mickey Mouse walked so that Disney princesses could stroll, Disney XD could jog, and future projects of Disney could run.
Related Topics:
If you like the article above, here are some other similar articles you should check out!
Is Chicago a Liberal City?

17 Reasons Not to Move to Chicago, Illinois (Voted by the Locals)

17 Reasons Not to Move to Eugene, OR