Everett, Washington is a beautiful, little city that's full of charming, kind people. Gorgeous views will surround your home and warm-hearted people will fill your family's life.
Here is a detailed list of the 13 best family-friendly neighborhoods in Everett Washington that your family should move to! Consider every factor when deciding!
1. Bayside
Bayside, Washington is one of the best neighborhoods in Everett and you will love every part of it if you move there with your family. The neighborhood is right next to the waterfront and the port, giving your home a wonderful view of the clear, blue water.
The streets of the Bayside area are filled with big trees and have views of the water and mountain ranges. The city has great parks and museums you can take your children to. There are also plenty of businesses and restaurants you can spend your weekends at. The neighborhood even has a walking tour you can take right in the comfort of your neighborhood. Here

is the link!
Bayside is the perfect little historic town for your family. Its small-town vibe and amazing views would be the perfect place to call your home!
2. Delta
Delta will win your heart the second you move here! It has a drive-in restaurant that your kids will love, plenty of shopping centers, and gorgeous views. The streets are safe, meaning your children can play outside without worrying about danger.
There are sidewalks almost everywhere, meaning that you and your family can go on long walks, with a dog too if you'd like! The beautiful yards and homes are very well-kept and represent just how special and beautiful Delta is. Locals would say that the people of Delta are friendly and will make sure the streets are safe for your children.
Homes in Delta are adorable and perfect for your family! Meaning that you and your family could be happy and cozy in one of Delta's homes.
3. Holly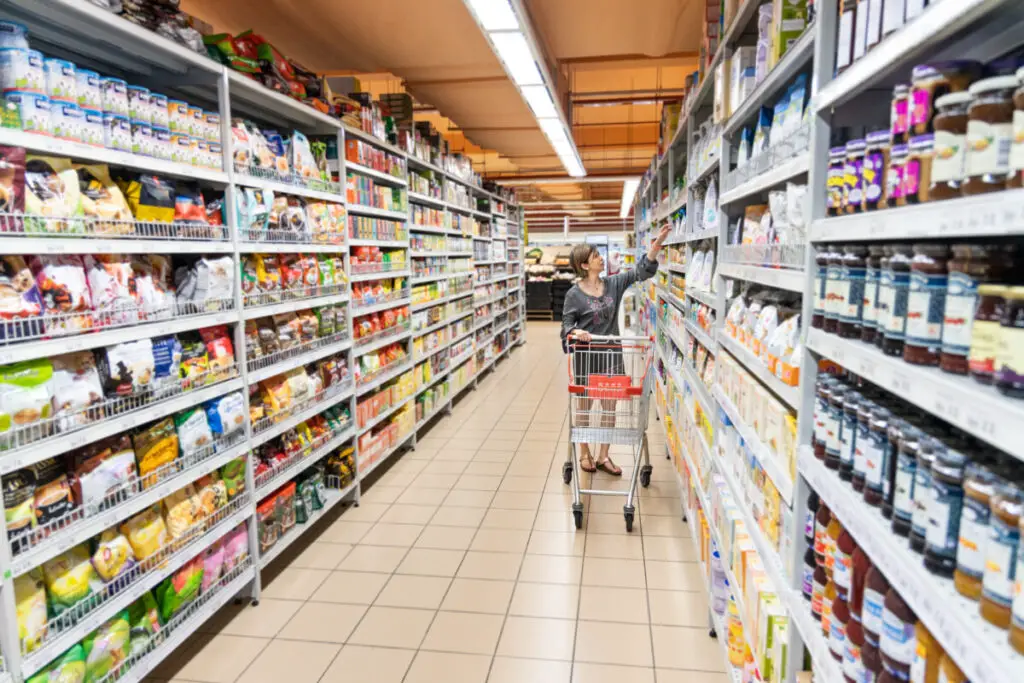 Holly would be perfect for your family! We've heard that Holly is a wonderful little neighborhood with wonderful people. Holly has a great commute and a low amount of traffic, making it easy for you to get to and from work and home. Meaning you could see your children for longer hours during the day!
Locals would say that gas stations, shopping, and restaurants, are easy and quick to get to. The neighbors are friendly and kind, and everyone watches out for each other.
You'd be lucky if you got to live in the Holly neighborhood in Everett, Washington!
4. Westmont
Westmont is another great option for you and your family to move to. Its streets and neighborhoods are cozy and cute and would make for a perfect hometown for your children to grow up in. Locals of Westmont say that the city is very well-lit and safe, which is always essential when raising kids.
Safety is important for a parent's peace of mind, and Westmont seems to have the safety covered. The people of Westmont are very kind and are always watching out for each other. The schools and stores are within close walking distance, so you may not have to drive as much!
Westmont is a beautiful, small neighborhood that anyone would be happy to call home. As you make a list of options of where to live, make sure to put Westmont, Washington on your list!
5. Boulevard Bluffs
The neighborhoods of Boulevard Bluffs might be one of the prettiest and best neighborhoods for a family to live in. Homes line the bay creating breathtaking views for you and your family to wake up to every morning.
There are parks and nature filling the Boulevard Bluff neighborhood, adding to the beauty of the city. The neighborhood even has basketball courts, playgrounds, and tennis courts for your family to enjoy.
The beautiful neighborhood of Boulevard Bluffs would be just the right place for you and your family!
6. Riverside
The first thing a lot of people say about Riverside, Washington is that it's the perfect place to raise children. Maybe it's because of the safe streets or the many parks. It could be because it's very dog-friendly and is filled with nice neighbors. Whatever it is, Riverside has it.
The city even provides neighborhood garage or yard sales that your children would love, and you may be able to get a little extra cash! The schools in Riverside are exceptional and might even be close enough for your children to walk to and from every day.
The food in Riverside looks amazing, the adventure opportunities look exciting, and the people look friendly! There's no reason not to move to Riverside, Washington!
7. South Forest Park
Want a neighborhood that your children will have a blast in? South Forest Park might just be the neighborhood for you! The neighborhood has quite a bit of forest-type land and parks with paths and nature. There are even splash pads and a petting zoo! What child wouldn't love that?
The town has events throughout the year which can give you and your family plenty of adventure regularly. And they even have a community garden where you could teach your children how to grow and cook their own food!
The homes in South Forest Park look lovely and charming and you would have joy-filled lives if you moved to South Forest Park. Fill you and your children's lives with love, laughter, and fun by moving to South Forest Park, Washington.
8. Northwest Everett
Northwest Everett neighborhood seems to have everything you could ever want or need in a hometown. It's beautiful, historic homes worth sometimes millions of dollars are homes that you could either just look at or even live in and raise your children in.
The parks have tennis courts, basketball courts, picnic tables, and shelters, and there's even a park that has interpretive signs telling the story of the Hibulb Village. Your children could learn about the town they live in, and enjoy living in it as well!
Think your children might want to attend college in Everett? Well, Everett community college is right here in Northwest Everett. Your children could live at home while attending Everett Community College while saving thousands of dollars and getting to spend lots more time with your children!
Northwest Everett neighborhood is the one you have all been looking for!
9. Twin Creeks
Do you want something a little closer to shopping centers and school? You're in luck because Twin Creeks neighborhood is within walking distance of the schools and Everett shopping mall. There is even a pathway right to the mall!
Locals would say that the streets of Twin Creeks are quiet and safe due to the low drug intake of the town. They would also tell you that the people are very kind and that you will make many friends by living in the city of Twin Creeks, Washington.
Have you been dreaming of the perfect place to raise your children? Twin Creeks might just be it!
10. Lowell
Many people love Lowell, Washington because of its family-friendly streets, kind-hearted people, and historical homes. The streets are safe and watched, and people even walk their children every day, showing just how kid-friendly Lowell is!
The people are good people who all know each other, communicate, and memorize each other's faces. Your family would have plenty of friends and neighbors if they moved to Lowell. The historical homes are another reason this town is loved. They're beautiful examples of the amazing history of Lowell.
Lowell sounds like a neighborhood that anyone would love to be a part of!
11. Glacier View
Glacier View neighborhood is just the right place for you if you plan on raising children. Its schools are ranked pretty high and seem to be popular schools and there aren't many complaints for the schools as well. The neighborhood is dog-friendly, kid-friendly, and family-friendly.
The parking is easy and plentiful, which makes everyone's lives easier. Locals say that Glacier View is close to stores and restaurants. Stores like Costco, Starbucks, and Trader Joe's could be right next to your house.
Glacier View just sounds pleasantly perfect and would love for you and your family to move to their streets.
12. View Ridge-Madison
View Ridge-Madison has a suburban feel to it with its neighborhoods filled with homes. The neighborhood is on a block that has food, shops, parks, and plenty of fun for your family. The neighborhood is friendly and fun and has tons of events that can fill your adventure needs.
If you want a close-knit community that your children and you will enjoy, View Ridge-Madison is the right fit!
13. Harborview-Seahurst-Glenhaven
Harborview-Seahurst-Genhaven might be my favorite neighborhood in Everett, Washington. Its homes have a certain look and charm to them that draws you in. The nature that surrounds the town creates a feeling of fun and adventure for your kids.
This neighborhood has over 900 families living in it, making it very easy for you to join the neighborhood with open arms. With there being so many families, it also means that the streets are safer for your children.
The parks in Harborview-Seahurst-Genhaven are within easy walking distance and there are tons of playgrounds, picnic tables, and views for you to enjoy. (Source

)
Harborview-Seahurst-Genhaven gives off the best vibes and seems like the best place for you to raise your children and be happy and healthy!
Related Topics:
If you like the article above, here are some other similar articles you should check out!
Is There Public Transportation in Everett, Washington?

Moving to California vs Washington 17 Pros and Cons

Is There Public Transportation in Tacoma, Washington?