Moving to a new city can be a tough sell, especially if you don't have a car or the money for gas. Even people who do have these things may need to use public transportation in an emergency. So, is there public transportation in Tacoma, Washington?
Tacoma, Washington has robust public transport systems that involve accessible buses, streetcars, and a rail line connecting the city to Seattle and other surrounding towns. Tacoma public transportation is affordable, reliable, and safe. Visitors to Puget Sound will find it sufficient to get around.
Let's take a look at all the public transportation that the city of Tacoma has to offer and what works best for any given situation.
Basics of Transit in the Puget Sound Area
There are two major transit systems operating in Tacoma. The first is Pierce County Transit, which runs the bus lines and a few other local transportation options. Transportation within the city of Tacoma is usually run by this organization, although there are some exceptions.
The second is Puget Sound Transit, a three-county collaboration that handles transportation between cities within the Puget Sound region. Intercity express buses, train lines, and the Tacoma Link Light Rail are all run by Sound Transit.
While technically run by two different organizations, actually paying for transportation in the region is simple. Getting a one-day bus pass in Tacoma will allow you to ride buses in any city within the Sound Transit area, and getting an ORCA card will allow you to pay for both local transportation and the trains that go around the region.
The ORCA Card
Because commuter trains are so uncommon in the United States, most people might not be familiar with the idea of a public transportation card. The ORCA Card

is a plastic card that people living in the Puget Sound region can get at any major train station and put money onto for use on buses, trains, or other transportation services.
The card can also be used for a transportation pass that lasts anywhere from a day to a year depending on how much you pay. If you take the train or bus often, this could be a great investment, as a pass is usually much cheaper than paying the fare every day.
It also adds a level of convenience to pay for transportation that's tough to get if you have to buy a ticket every time you get on a train or fumble with change every time you get on a bus.
Bus Lines
Tacoma has a remarkably effective bus system. When taking the bus, you can get from pretty much anywhere in town to anywhere else in town that you want to go, including the train station and the intercity bus station. Some routes will require bus changes partway through, but this is doable if riders pay attention to where they're going.
The buses in Tacoma are reliably on time going from and getting to their destinations. This makes getting around town using the bus something that you can depend upon to get to and from work. The only downside of the Tacoma bus system is that the buses close down around 9:00 pm. This makes it difficult to use the bus if you work late at night.
Sound Transit also runs express bus lines to other big cities in the area. These buses are also reliable, and since they don't make stops in between towns and have an express lane, taking a bus can be much faster than driving.
Trains
The Sounder Express is the primary train line

in the Puget Sound region and runs from Lakewood to Lynwood with a secondary line branching off to Puyallup. This line is separate from the Amtrak line that also goes through Tacoma and connects it to Portland, Oregon.
The Sounder Express can be boarded using an ORCA card or buy buying tickets either online or in person at the station. The Tacoma station is also conveniently located right next to a bus stop, so even if you can't drive there, it shouldn't be too difficult to get to.
As far as commuter options between Tacoma and Seattle go, the Sounder is probably the quickest way to get between cities. It doesn't have to deal with traffic at all because it's a train, and Seattle is a fairly condensed city with a robust public transportation network of its own, so once you get there you shouldn't really need a car to get around.
The Sounder line was expensive to build and many people complain that it provides little service for its upkeep. The fact of the matter is that it is one of the most effective public transit systems in the United States, connecting people from all around Puget Sound to each other in a way that is convenient even if they don't have a car.
Because of Sound Transit and the Sounder rail line, it's possible to live in Tacoma or Lakewood and work in Seattle without having to spend an exorbitant amount of money on a car, which is a huge value if you're just starting out or if you don't make enough money to be able to afford one. Given the cost of living in the area, it isn't a surprise that many people struggle to afford a car.
Link Light Rail
There is a single streetcar line in Tacoma that runs along the Theater district. It goes from the Tacoma Dome to the city's Museums with a couple of stops along the way. This is right in the city's downtown, and students going to the University of Washington's Tacoma campus will find that they can go right from the city's major train station to the campus via the Link Rail.
The best part about the light rail in Tacoma is that it's completely free. Just get into the light rail when it gets to your stop and it'll take you where it's going. It also isn't terribly busy most of the time, making it a great option for visitors looking to go straight from the train station to downtown.
Tacoma used to have an entire streetcar network, but it was shut down in 1938 because of increased car usage within the city. At its height, the network may have been serving 30,000,000 people per year, although that number includes the streetcar networks of Seattle and other neighboring cities as well.
In 2016

, a bill was passed to expand Link Light Rail service to other parts of the region. The new lines will include an expansion of the current line to extend to Tacoma Community College and a light rail line that goes from Tacoma to Seattle with numerous stops. This will greatly expand public transportation options in the region and make travel between cities significantly easier. Some of these extensions are under construction

now!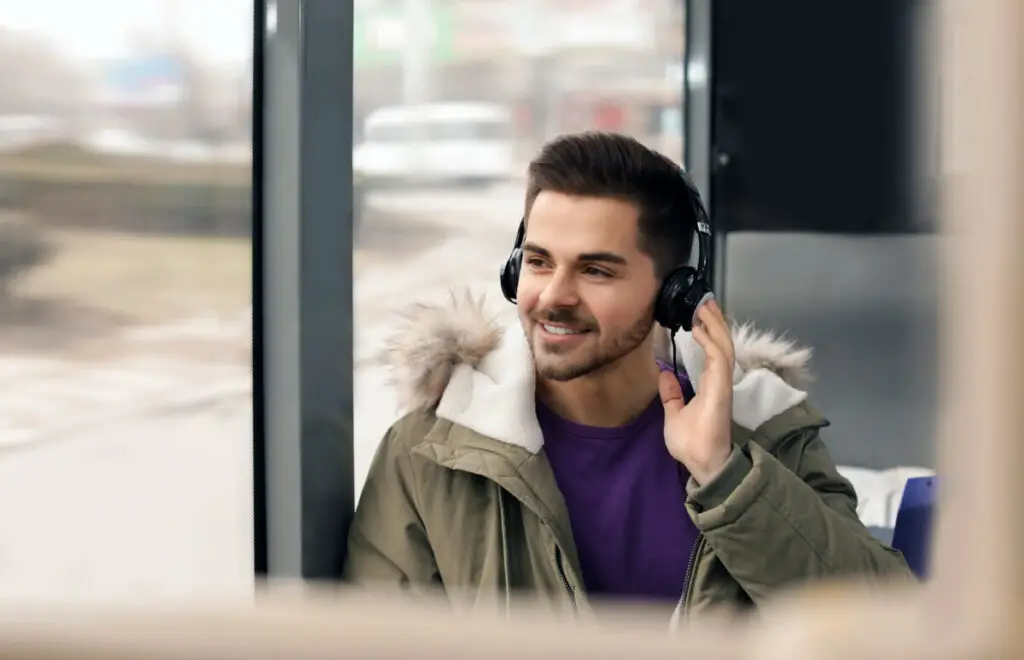 ADA Shuttle Services
Pierce Transit offers a few other transportation options for people who can't use the bus or need to get somewhere the bus can't go. The shuttle service

for people with disabilities whose disabilities prevent them from being able to board buses is available via appointment and goes door to door picking up people who need it.
The shuttles are mandated by the Americans with Disabilities Act and provide a genuine public service to a lot of people in the region. The shuttle is allowed to travel anywhere within 3/4 of a mile of a Pierce Transit bus route and operates during the same hours as the county's buses, which are open from around 5:30 am to 10:00 pm

.
Microtransit
Microtransit is a recent innovation in the public transportation space which essentially consists of a number of on-demand mini-buses which can be scheduled by people living in the Pierce County area for travel to specific zones

within the county. The fare is the same as it would be to ride the bus.
There are currently microtransit lines going to Joint Base Lewis-McChord, Tideflats, Ruston, and Spanaway. The mini-buses in these areas can operate anywhere within their area and are on call for route changes depending on the needs of the people using them.
If you frequently commute along these areas, the "runners" as they are called may be a good option to make that commute a little more dependable. They cover portions of Tacoma that are un-coverable by larger transit systems and do so at a low rate, which means that unlike ride-share services they should be affordable for most people to use daily.
Travel Training
For people who are older, people who use mobility devices, and people who are blind and have some mobility and orientation training, Pierce County offers travel training

on how to use its transportation services. If you know someone who might need this training.
This can be done one-on-one or in a classroom setting, whichever works best for the person receiving it. The training helps people learn to plan their own trips, use an ORCA card, connect between different bus lines, and find bus stops. It can be invaluable for people who lack public transportation skills and want to get around independently.