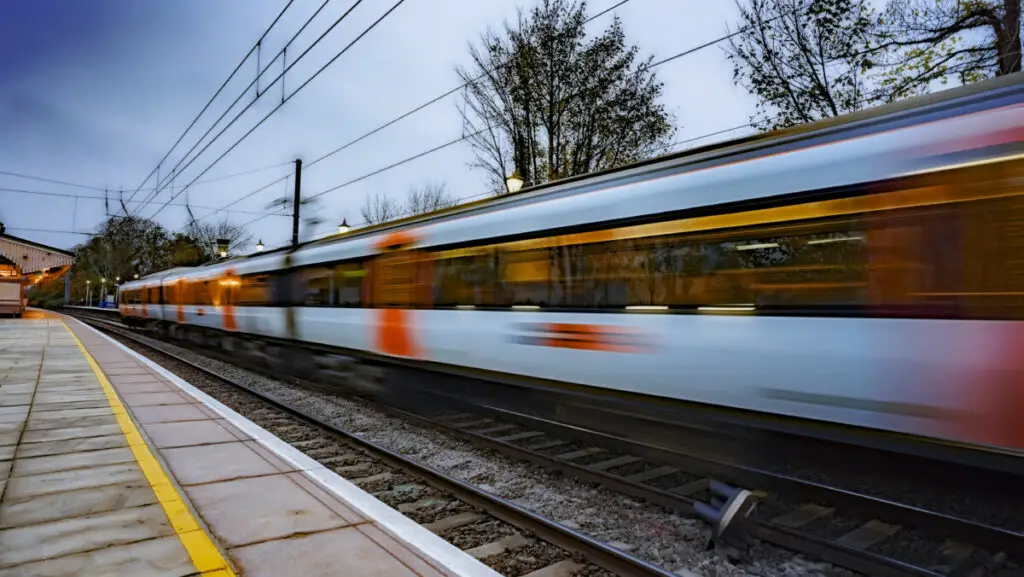 I lived in Bellevue for several years, and I loved it! There were tons of cool places to go, everything was green and beautiful, and most people were fairly easy to get along with. Oddly enough though, the thing I miss the most is their public transportation system.
Bellevue, WA has a highly efficient public transportation system. Their main system is called ORCA. To get started, order the ORCA card and connect it to the app that tracks transports in real-time as well as allows you to pay your fare electronically.
The public transportation in Bellevue can pretty much get you anywhere in the County. It's really nice because they have everything set up on the same system and it's super easy to use. It also allows you to access tons of different forms of transportation.
Why is it Necessary?
Bellevue

is Washington State's fifth largest city. It started out as a suburb of Seattle and has grown over the years into a thriving metropolis. Tech companies set themselves up in Bellevue and jobs and employees and their families flowed in and transformed it. It now has skyscrapers and traffic and everything else that comes with an influx of tech jobs.
Washington is a state that tends to be very concerned with reducing emissions, and a bunch of folks idling in their cars in traffic isn't exactly something they find very desirable. Their solution was to set up a public transportation system that was extensive, efficient, and affordable enough that it would be a valid option over driving.
Having such an extensive and affordable system also helps to encourage people to explore the city more which helps support local businesses and institutions. Bellevue's public transportation system makes the whole city more accessible for all kinds of age groups and economic backgrounds.
ORCA
ORCA

is the name of both the app and the card that the Puget Sound area, where the city of Bellevue is located, uses to connect all of their different forms of public transportation. ORCA is an acronym that stands for "One Regional Card for All". This acronym has several different meanings.
The first is that the system expands across all of the areas' different forms of transportation. The second meaning is in reference to ORCA's large variety of accessibility programs that they've created to ensure that all of its citizens are able to get around the city.
To be able to use ORCA an individual just needs to order the card through their website and download the ORCA app. Once an individual has both, they are able to sign in to the app and link their card to it. This enables the passengers to track all of their transports in real-time, load money onto their ORCA card through the e-purse, and pay with that instead of carrying cash around (although cash is still accepted).
The app is also able to calculate routes for the traveler and suggest different methods of transportation to help individuals arrive as quickly as possible to their destinations.
Youth Programs
Ages 0-5: Children between the ages of 0 and 5 can ride for free as long as they are accompanied by an adult. There can be up to 4 children with a single adult.
Ages 6-18: There is a reduced fare for members of this age group, and there are also several other programs that are designed to make public transportation more accessible for this age group.
ORCA has a Summer Program that provides free transportation cards for 8th-12th grade students who qualify for free or reduced-price lunches. Students can apply for these online by themselves, but many schools make sure to spread awareness of this program as well as help kids sign up. These ORCA summer pass cards are only valid during the summer and are blocked once the school year starts back up.
Some of the middle schools, junior highs, and high schools in the Puget Sound area choose to use ORCA cards instead of regular school buses. The school signs up for the program with ORCA and then middle school and high school students can sign up for the card before the school year starts and receive it in the mail.
The really nice thing about when schools do this is that it makes all forms of public transportation within the city free to use for these students. I had one of these when I was in high school there and I loved it. I mainly used it to either go to the mall with my friends or to get to the bookstore where I worked. It can't be used to leave the student's city of origin as a safety measure, but it still got us all around the city which was both useful and super fun.
Just like how the summer program cards are blocked during the school year, the school year cards are blocked during the summer. Youths can still use the card and the app, but they have to pay instead of traveling for free unless they qualify for the summer pass.
Having so much access to public transportation gave me and my friends the freedom to learn how to get around and explore on our own. It also helped me learn how to be aware of my surroundings and keep track of time because I had to make sure I was getting off at the right stops.
Adult Programs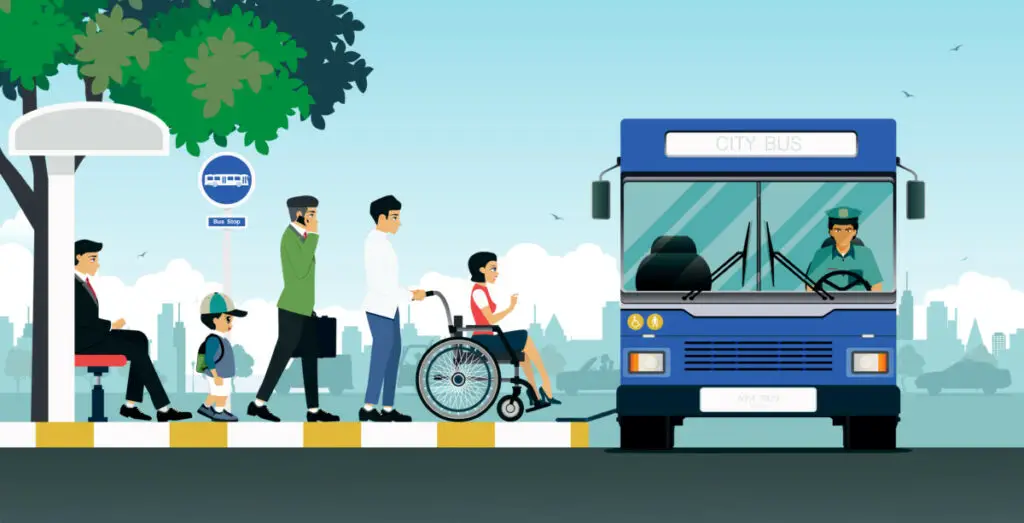 Ages 19-64: This is generally the group that just pays the regular public transport fare, but there are programs in place for people in this age group who require additional help in gaining accessibility.
For those with medicare and/or qualifying disabilities there is a reduced fare program. There are also wheelchair ramps in most forms of transportation.
ORCA also has a subsidized pass that gives qualifying individuals 12 months of free access to public transport. However, this pass doesn't work for all forms of public transportation. In order to qualify for this pass, an individual must, first of all, reside in either King, Pierce, or Snohomish County. The individual must also be at or below 80% of the federal poverty level and be enrolled in one of Washington State's six benefit programs.
The benefit programs are:
Temporary Assistance for Needy Families (TANF)/State Family Assistance (SFA)
Refugee Cash Assistance (RCA)
Aged, Blind, or Disabled Cash Assistance (ABD)
Pregnant Women Assistance (PWA)

Not to be confused with WIC or Pregnancy Medical

Supplemental Security Income (SSI)

Not to be confused with Social Security Income or SSDI

Housing & Essential Needs (HEN)

Not to be confused with housing assistance such as HUD
Age 65+: There is also a reduced fee for Seniors who are 65 or more years of age.
Ground Transportation
The main form of transit that Bellevue uses is the bus transit. This is the one that I was most familiar with during my time there and is definitely the one most commonly used, especially by students. It's nice because there are tons of buses and stops and it extends through both small neighborhoods and the bigger urban areas of downtown Bellevue. Most buses even have these huge bike racks on the front so that there weren't a bunch of bikes crammed in there with the people and potentially sliding around or whacking into folks.
Speaking of bikes, Bellevue did also have a large array of public bike paths installed. They wanted the city to be accessible for bikers as another means of decreasing the city's emissions. The city's public transit system also provides secure bike storage as another way of encouraging the use of bicycles.
The ORCA system does include several rail options, but none of them run through Bellevue. However, if you need to take any of them, all of the stations are reachable through the use of the city busses. The main purpose of these rail options is to bring people to and from the airport. So if you are planning on flying into or out of Bellevue and don't have anyone to pick you up or drop you off then the rail options are great alternatives.
Bellevue is also a part of Metro, which means they are included in their ride-share program. Metro's ride-share program is the largest and longest-running public commuter van program in the whole United States of America.
Water Transportation
Another interesting form of transport that Puget Sound uses is something they refer to as Water Taxis. This is a collection of ferries that shuttle both people and vehicles across the Puget Sound area's larger bodies of water. Bellevue itself isn't included in this particular program as it doesn't have any bodies of water big enough to warrant the use of ferries, but the ORCA cards do work for these as well.
Staying Connected

Part of what makes Bellevue's public transit system so unique is how connected it is with the cities around it. The ORCA system combines all these different areas with their different transportation needs and makes them equally accessible for the whole Puget Sound area and they pull it off impressively well. A lot of public transport systems could learn from their example.
Related Topics:
If you like the article above, here are some other similar articles you should check out!
17 Reasons Not to Move to Bellevue, Washington

9 Famous Celebrities Who Live in Seattle, Washington

Is Seattle, WA a Liberal City?