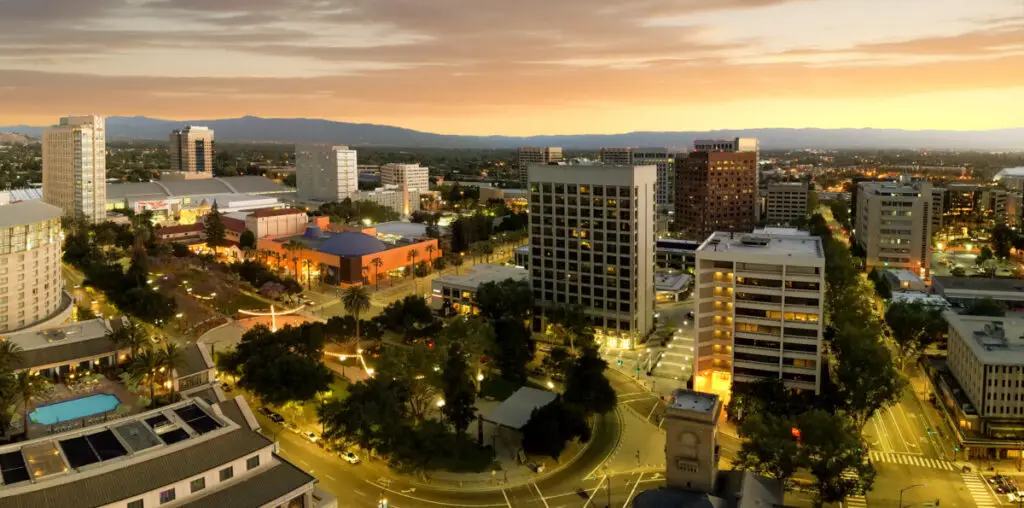 Despite housing several conservative counties, California as a whole generally leans left in politics. San Jose is one county that has a growing and substantial conservative population but tends to lean left.
As part of Santa Clara County, San Jose has been liberal-leaning since the 1980s. 72.6% of residents voted democrat in the last presidential election, and the county has voted liberal in every Presidential election since 2000. Roughly 25% of residents voted for Donald Trump in the 2020 election.
Past Presidential Elections and Political Leaning

Historically, San Jose and Santa Clara County, in general, were republican strongholds in presidential elections, however, since 1988 the county has leaned Democratic in both presidential and congressional elections. The last Republican to win a majority in Santa Clara County was Ronald Reagan in 1984.
(Source)
Mayoral Elections and Partisan Alignment
San Jose has elected a democratic mayor every cycle since 1967. State primary election laws do not allow political parties to nominate mayoral candidates, but candidates can still choose to publicly identify with a political party, and they often do in order to gain more votes. In San Jose, recent decades show that the city and its voting residents favor democratic candidates, and suggest that Republican candidates would have a difficult time competing.
With both these types of elections in mind, it's safe to assume that San Jose favors liberal-leaning candidates and will likely continue to follow that trend.
(Source)
Demographics and Diversity
San Jose is one of the largest cities in California and has a diverse population of over one million. Cities, particularly larger cities, tend to be more progressive and lean left, and San Jose is no exception.
San Jose is more diverse than the average US city. In 2012, it was even found to be the most diverse out of the 100 largest metropolises. A more recent 2019 study found that San Jose is the 8th most diverse out of the 500 largest cities in the US. San Jose has a large Hispanic and Asian population, with pockets of communities from all over the world. This makes for a very diverse city, with parts of town that reflect its inhabitants such as "Little Saigon," a Vietnamese community in San Jose that has the largest Vietnamese population outside of Vietnam.
According to the U.S. Census, 39.9% of the population of San Jose is White, 31.6% is Hispanic or Latino, 35.9% is Asian, 3% is Black, and 5.3% is two or more races.
Pew Research Center survey data that spans more than two decades shows that Black, Hispanic and Asian American registered voters tend to affiliate with the Democratic Party and vote for Democratic candidates. Taking its demographics into consideration, it's no surprise that San Jose residents tend to vote democrat.
(Source) (Source) (Source) (Source)
General Political Attitude of Residents
Most people I came across in San Jose tended to lean left and have a negative perception of republican politicians and the party as a whole and a particularly bad opinion of Donald Trump. There was a general disdain for him and many of my neighbors were immigrants who felt threatened by the strict immigration policies of his cabinet and party. Many San Joseans who are not affected by strict immigration policy are still sympathetic to those who are because they are members of the same city and community. This is not true for all San Jose residents, however, and there are plenty of San Joseans who would find stricter policing of immigration to be a benefit to the community.
Tax Rates
Many liberal cities tend to have a higher tax rate, and San Jose is one of those cities. The sales tax rate in San Jose is 9.3%, whereas the national average is 7.3%. The income tax rate in San Jose is 9.3% compared to the national US average of 4.6%. There are many factors that contribute to the high tax rates of San Jose, but liberal cities do tend to have higher tax rates so this could definitely be a major factor.
(Source)
Wages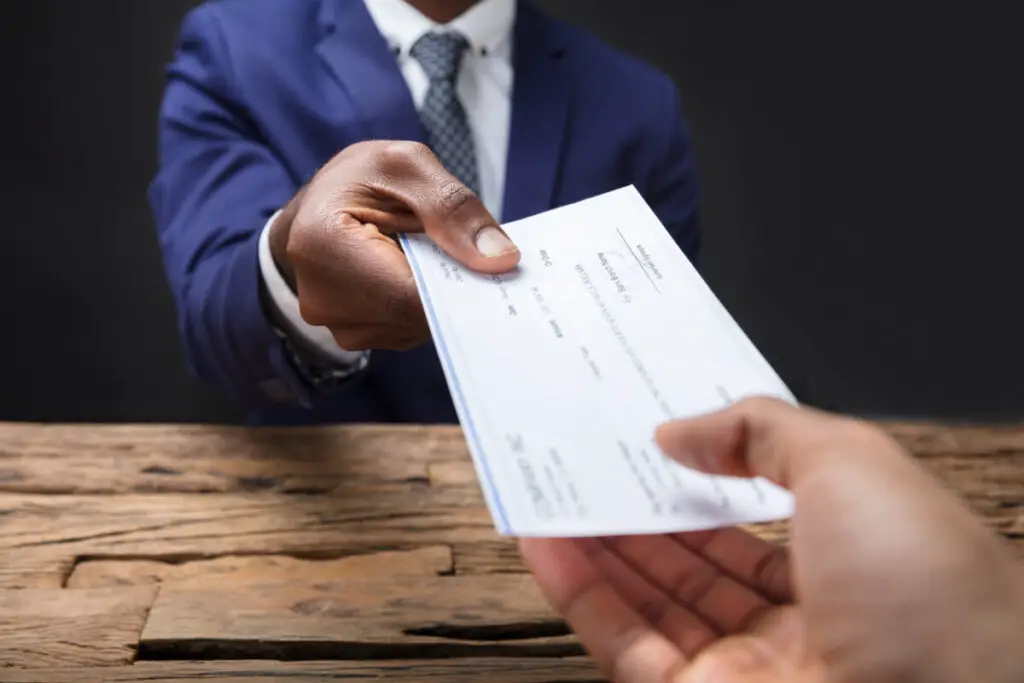 San Jose was once a leader among California cities when it came to paying residents high wages, but has since fallen behind neighboring cities. In January of 2021, the minimum wage increased to $15.45 an hour, putting it behind surrounding cities where the minimum wage ranges from $15.65-16.30. Although this is a higher minimum wage compared to many American cities, San Jose has one of the highest rent costs in the country, so many residents are not happy with the current minimum wage rate. A dollar doesn't go as far in San Jose as it does in many more rural areas of the United States.
(Source)
Police Reform
In recent years, the subject of police reform has been a highly debated topic in communities across the United States. After interactions between local police and nonviolent protesters where rubber bullets were used for crowd control, Mayor Sam Liccardo pushed to permanently ban the use of rubber bullets on crowds. The city council did not support the ban and local lawmakers voted to continue to allow using rubber bullets. Many favor this more moderate view on police reform but others may see it as not progressive enough.
(Source)
Cannabis
It may come as a surprise that as the largest city in the Bay Area, San Jose has not fully embraced the legalization of cannabis, despite the county legalizing it in 2016 with overwhelming approval. In a city of over one million, city hall has only allowed 16 dispensaries to open, which is few compared to Sacramento's 29 dispensaries or San Francisco's 200 cannabis businesses. The dispensaries are also currently restricted to industrial sites, which only make up about 1% of the city, and most industrial sites are hidden from view or are located in areas with limited parking. Legalizing cannabis does make San Jose more progressive compared to other places, but compared to neighboring cities seems to be taking a more conservative approach.
(Source)
Immigration and ICE
A 2010 survey showed that immigrants made up approximately 37% of the population in Santa Clara County, so a pretty substantial amount of the population. Many immigrants live in San Jose to work in the fields in nearby cities, or as seasonal workers in other jobs. Some are temporary residents but many are not.
San Jose is very welcoming to immigrants and recently established an Office of Immigrant Affairs in 2015. Although people are still deported, there are leaders and organizations in San Jose that have created resources for those who risk their families being broken apart by deportation.
The Rapid Response Hotline is a support hotline created by Santa Clara County leaders, and immigrants living in San Jose can call the hotline to report ICE action or potential ICE action, as well as if a loved one is detained by ICE. I found cards advertising the hotline stuck on doors and on flyers around the city while living in San Jose, which communicated to me that as a whole San Jose values the immigrants in the community.
Racial Equity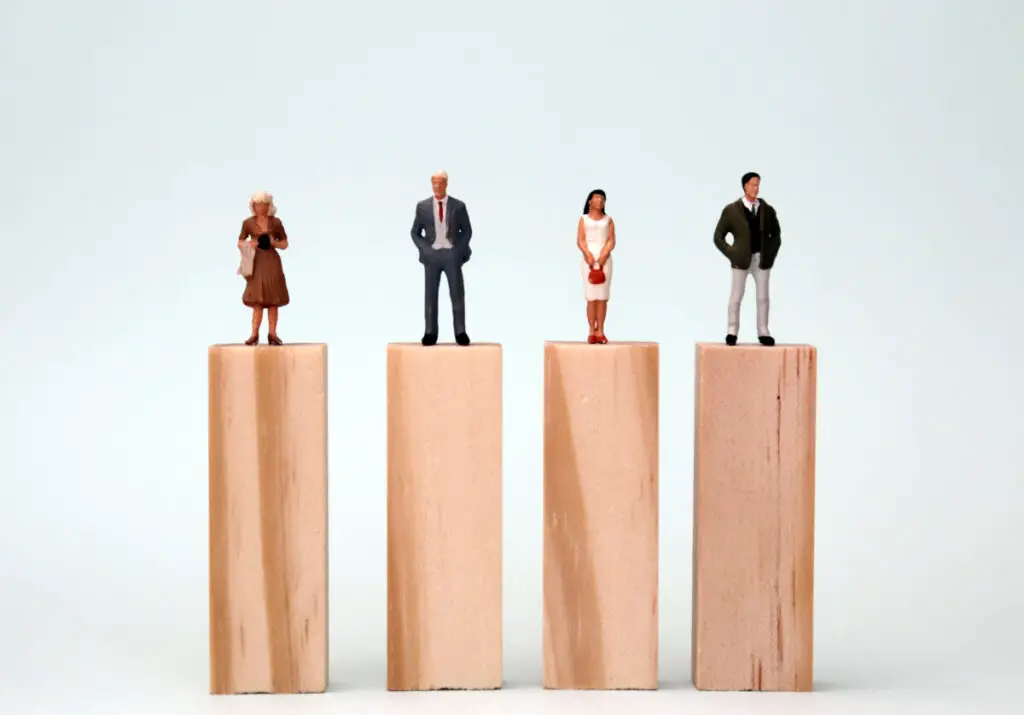 The city of San Jose has also recently shown a commitment to racial equity. The City joined the Government Alliance on Race and Equity (GARE), which is a national network of governments that work to achieve racial equity within and through government. The GARE organization provides training and technical assistance to government agencies.
The city also has made an effort to combat Asian Hate Crimes, which have increased on a national level in recent years. San Jose has an anti-hate hotline available to report to 24/7.
(Source)
Current Elected Officials
The current mayor of San Jose, Sam Liccardo is a registered democrat and has devoted much of his platform to concerns that have become left-leaning ideologies in the US such as sustainability and emission reduction. Mayor Liccardo and Council voted to build "all-electric, zero-net-carbon new municipal facilities, prohibit natural gas in new construction projects citywide by Jan. 2023, and partner with San José Clean Energy to provide 100 percent carbon-free energy to residents within the next two years."
Nine out of the ten City Council members are registered members of the Democratic party, with the other – Dev Davis – being an independent. With that information in mind, it is safe to say that San Jose is a pretty liberal city.
(Source)
Growing Conservative Population
As we can see, San Jose is less liberal compared to neighboring cities like San Francisco, but overall is very liberal. That being said, it also has a growing conservative population. Where about 20% of Santa Clara residents voted for Donald Trump in 2016, that number jumped to 25% of residents in the 2020 presidential election. Although this is still a minority of the population, it is a significant percentage of residents and reflects the growing presence of a conservative population in San Jose, as well as the diversity of the city, which is home to all different types of people of varying beliefs and backgrounds.
(Source)
Related Topics:
If you like the article above, here are some other similar articles you should check out!
17 Reasons Not to Move to San Jose, CA

13 Best Family Neighborhoods in San Jose, California

Moving to Nevada from California 17 Pros and Cons