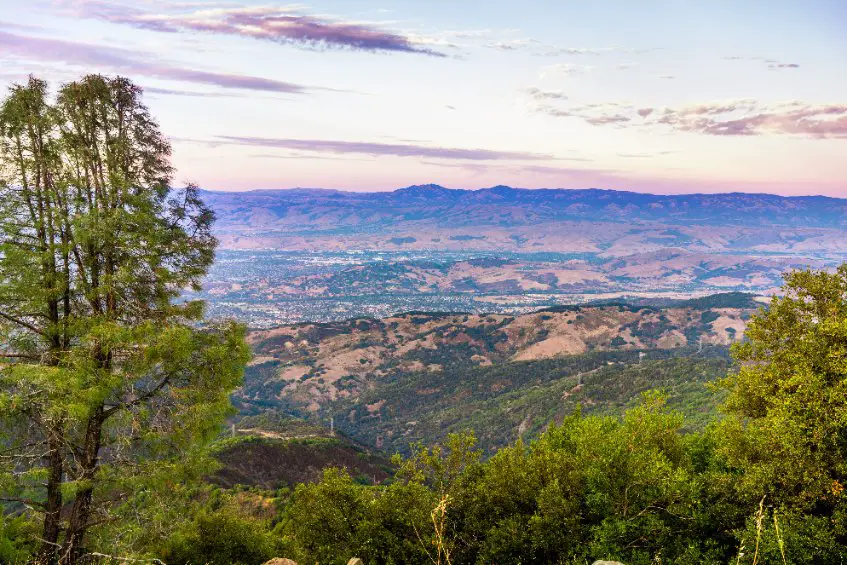 Are you looking for a new home? Are you looking in the San Jose area? Are you overwhelmed with all of the options across the large city? This post can help you find some good options to consider.
Keep reading to learn more about each famous neighborhood in San Jose, California.
13. Willow Glen
If you are looking for a more small-town feel in the midst of the large, intimidating city of San Jose, Willow Glen may be the right fit. The streets are lined with charming shops and restaurants that help make both tourists and new residents feel comfortable and welcome. The neighborhood has been around since the 1920s which attributes to the unique housing that lines the streets of San Jose.
This neighborhood, while a great place to start and raise a family, also has elements for adults to enjoy such as dancing, music, and good food. This is what helps foster the close community that Willow Glen has created and continues to grow in.
12. West San Jose
If you are looking for a city-living experience, while still having your space respected, West San Jose is the perfect neighborhood to get the best of both worlds. You will have high-class shopping right down the street, 5-star restaurants nearby, and late-night cocktail bars open all hours of the night. Despite the local attractions being more geared towards adults, this is a very safe neighborhood and the schools in the area are highly rated as well.
The most popular style of home you will find in West San Jose is the ranch home, which is the majority of what was there originally, but there are ongoing developments that are including more modern options.
11. Japantown
This neighborhood and its founding are filled with tons of Japanese history and is definitely in the historical district of San Jose. Its been around since 1906 and is still going strong. It is the only one of three Japantown neighborhoods that can be found across the United States. There are many museums in the area that celebrate Japanese culture that you can visit as well.
As you can imagine, there are many options for authentic Japanese food in the area, as well as a farmers market that is held every weekend. The living options range from an apartment, townhome, or penthouse, which are inclusive of all fresh-starting entrepreneurs and wildly successful professionals.
10. Campbell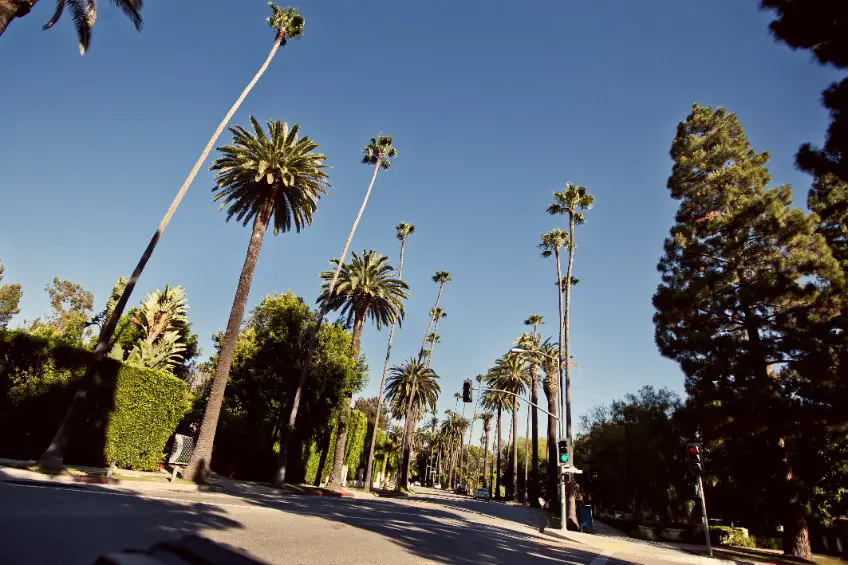 If you live in the Campbell neighborhood, everyone in San Jose will be jealous of you. Mostly young professionals take up the space, which may be a deterrent for house hunters with small families, as this neighborhood is rated 6th in regards to how family-friendly it's judged to be. If you are into walking or running, there is a 9-mile trail nearby that runs right through the neighborhood, as well as a park with lots of open space for kids to run and play. There is also a local museum you can visit to learn more about the history of the Campbell neighborhood and how it came to be what it is today.
9. Los Gatos
In looking for a more suburban lifestyle, Los Gatos is a neighborhood that is tucked away, placed just beneath the base of the Santa Cruz mountains. This neighborhood provides a slow, easy-going way of life, with only 30,000 people in the area, it is sure to accommodate those quiet, peaceful living circumstances you're looking for. If you are a wine connoisseur, there is a winery that has wine tastings you can attend as well as purchase bottles from them.
In addition to the winery, there is also a very popular Italian restaurant, with a wine bar, that serves authentic Italian cuisine and wine. They offer both inside and outside dining.
8. Silver Creek
If living amidst millionaires and successful business owners is something you are interested in, Silver Creek is the place to be. The neighborhood is filled with extravagant, expensive mansions with large yards, country clubs down the street, and beautifully kept landscapes. As one of the safest neighborhoods in the area, the schools are also highly recommended and just as safe.
The Silver Creek Valley Country Club is a frequent country club for residents to visit, as well as The Ranch Golf Club, both of which include 18-hole golf courses. There are two Mexican restaurants that are extremely popular in the area, Mexico Lindo Silver Creek and Iguana's Burritozilla.
7. Downtown
This neighborhood is often referred to as the "business district" and is located right in the middle of San Jose. One of the major draws to Downtown is San Pedro Square Market, where you can find lots of yummy food vendors, as well as the SAP Center, where "Shark Tank" is filmed. You will notice that a lot of the architecture in the Downtown area is black and teal. That is in support of their San Jose Sharks team.
If you aren't looking for good food or the SAP Center, you can also spend some time at other attractions such as The Tech Museum of Innovation or the San Jose Museum of Art.
6. Rose Garden
Rose Garden is exactly what it sounds like! It is a neighborhood in a small area that is covered in rose gardens. The main rose garden area is the Municipal Rose Garden which contains 6 acres of over 4,000 rose bushes. The best part is that the houses that this neighborhood holds are all dispersed in between those 6 acres of rose bushes. It is located just west of the Almadea and east of Bascom. This neighborhood was not always full of beautiful rose bushes but started out as an orchard for prune and pear orchards. It now currently holds over 1,000 homes that are great for whatever stage of life you are in.
5. Fairgrounds
This neighborhood is significantly smaller than those we have previously discussed because of its location. It is smaller because it is in the center of the city, which doesn't allow for much room for a large-sized neighborhood. It's name is also regarding its location. A neighborhood named Fairground is pretty self-explanatory, but it doesn't make it sound any less exciting and fun. This neighborhood is located right next to the San Clara County Fairgrounds.
If you are a big amusement park fan or like having the nightlife noise close by, Fairgrounds is definitely an ideal spot for you. There is also the Los Lagos Golf Course nearby, as well as Kelley Park.
4. Almaden Valley
Almaden Valley is the way to live if you are wanting to seclude yourself from other residents of San Jose. It is in a very open area, that also includes things to do like golf, hiking, and scenic parks to visit. The most popular attraction nearby the neighborhood is Almaden Quicksilver County Park, which has hiking trails to beautiful scenic views as well as the history of the old mining town that Almaden Valley is.
Other scenic parks include Mt. Umunhum which will get you a view of over 3,400 feet above the Santa Clara Valley. This area is more located in the desert part of San Jose, so if you are looking for rolling green hills and the perfect green lawn in front of your home, this probably isn't the neighborhood for you.
3. Cupertino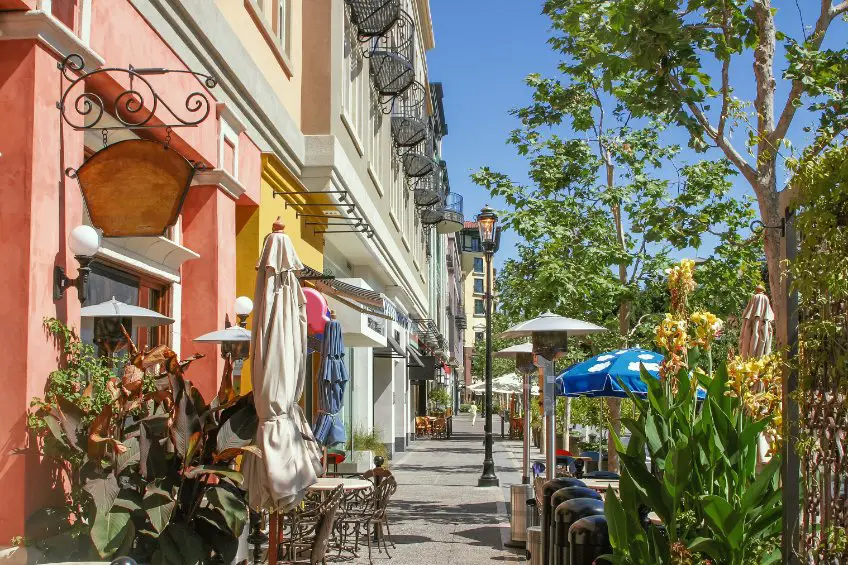 If you love Apple products and would love to live in the birthplace of Apple, Cupertino is the place to be. As you can assume, this area is very tech-influenced and many people and housing are very technology-focused. The Cupertino area is very open and wide, with plenty of space to not feel claustrophobic. There are highly rated schools, which are called to be the best public schools in all of California.
The downside is there is no main downtown or commercial district in this specific area, but De Anza college provides many community opportunities and activities.
2. Evergreen
If your budget is tighter and you are looking for a neighborhood that is a little more affordable, Evergreen is a good option. Located in East San Jose, Evergreen is right at the bottom of the foothills, which makes it a little difficult to get out of San Jose when you're trying to get somewhere.
Close by, there are lots of parks and recreational areas, including Groesbeck Park which has a mile-long trail to walk or run on, baseball and basketball courts, and playgrounds. Despite the more inconvenient location, there are lots of things to do that are family-friendly.
1. Alviso
If living close to San Francisco is something that appeals to you when choosing a neighborhood, Alviso is one to look at. Being close to the water is a major perk of this neighborhood. You are only able to get to this neighborhood through a few roads, so you do get that secluded, spacious feel while still being close to various amenities as well as the ocean.
A lot of the homes in this neighborhood are historic and have a vintage feel to them, so they are great for renovation projects if that is something you're looking for.
Related Topics:
If you like the article above, here are some other similar articles you should check out!
Is There Public Transportation in San Jose, California?

Is San Jose, CA a Liberal City?

17 Reasons Not to Move to San Jose, CA