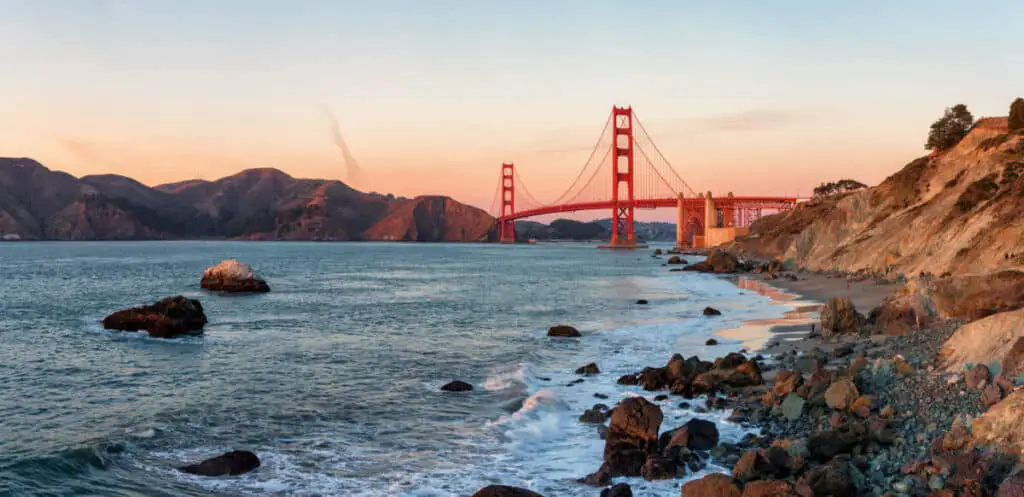 I spent some of my most formative years as a young adult living in the Bay Area, California. As a resident of the Bay Area, I became familiar with all that San Fransisco and the Bay Area have to offer to visitors and residents alike. Many famous names have grown up in or nearby San Francisco, and many others have made this hub of culture and creativity their chosen home. San Francisco is a vibrant, historic city where many celebrities and creative types reside and thrive. Here are a few that you might recognize!
George Lucas
Film director, writer, producer, and entrepreneur George Lucas, famously known for the Star Wars franchise, owns multiple properties in California. Lucasfilm campus – his world-renowned media company – is located in San Francisco. George Lucas is world-renowned for his Star Wars franchise and Lucasfilm has been involved in Star Wars for most of the company's lifetime. Fans everywhere love to visit places such as Disney Parks or old filming sets to immerse themselves in the Star Wars universe.
Unfortunately, because the Lucasfilm campus is a working production facility, tours of Lucasfilm are not offered to the public. However, the public is free to visit and roam about the 17 acres of beautifully landscaped public property. In addition to Lucasfilm studios, Skywalker Ranch, named after the main characters of the Star Wars Trilogies and a movie ranch and workplace of Lucas, is located just north of San Francisco, across the bay in the North Bay Area. The ranch is home to the sound design, mixing, and audio post-production facility, Skywalker Sound.
Mark Zuckerberg
Founder and CEO of Facebook Inc. (now known as Meta Platforms, Inc.) Mark Zuckerberg currently resides in Palo Alto, about 45 minutes from San Fransisco, close to the headquarters of his company in Menlo Park. Time magazine has named Zuckerberg among the 100 most influential people in the world as a part of its Person of the Year award, a title he was awarded in 2010. He was also was ranked number 10 on Forbes list of The World's Most Powerful People in December 2016.
Although Zuckerberg is originally from New York, he chose to base his company in the budding Silicon Valley. Silicon Valley and cities such as Menlo Park and Palo Alto are known for the high number of tech companies that have made the area their headquarters. Zuckerberg owns a $37 million dollar property in Palo Alto where he lives with his wife and two kids.
Joan Baez
Joan Baez is a most famous American singer, songwriter, musician, and civil rights activist. Baez has spent much of her career creating songs of protest and social justice and was a performer at the March on Washington in 1963 where Martin Luther King Jr. gave his "I Have a Dream" speech. Performing alongside other friends and well-known artists like Bob Dylan and Mahalia Jackson, Baez sang "We Shall Overcome" to the crowd of 250,000.
Baez has been performing publicly for over 60 years and has released over 30 albums in that time. Although for much of her early career she lived in New York with other artists, musicians, and activists, she eventually moved to the Bay Area to live with her mother until she passed away. She currently lives in the quaint town of Woodside, California, located on the San Francisco Peninsula, where she spends much of her time in her backyard treehouse connecting with nature.
Robert Redford
Beloved film star, director, producer, and activist Robert Redford has received a number of accolades over the span of his nearly 70 year career. Redford became widely known after his role alongside Paul Newman in Butch Cassidy and The Sundance Kid catapulted him into the limelight.
Although he has spent much of his life in Utah where he established the famous Sundance Film Festival, Redford is a proud Californian. Redford is originally from Southern California in Santa Monica, so it's fitting that he would eventually feel inclined to move back to his home state. Redford's eventually family moved from Santa Monica to Van Nuys, Los Angeles, where he attended  Van Nuys High School. Previously a resident of Napa Valley, Redford reportedly sold the property to move closer to San Francisco and to family.
Danny Glover
Director, actor, and activist Danny Glover is best known for his role in the Lethal Weapon film series. He is a San Fransisco native who attended George Washington High School and later went on to attend San Fransisco State University, where he was a member of the Black Students' Union. Glover has been outspoken regarding his political beliefs, Glover was awarded the Cuban National Medal of Friendship by the Cuban Council of State on December 29, 2016, in a ceremony in Havana for his solidarity with the Cuban 5 during their time of incarceration in the United States.
Glover's love for San Francisco is evident even through the screen; he appears as "Grandpa Allen" in the 2019 film The Last Black Man in San Francisco – a film about gentrification in San Francisco, which was filmed in the titular city. As a proud San Franciscan, it's no surprise that Glover continues to call this city home.
Rita Moreno
Puerto Rican-born actress, dancer, singer, and legendary EGOT winner Rita Moreno spent many years in California during her illustrious career as a Hollywood star. Moreno is well known for her role as Anita in the 1961 film and musical, West Side Story, for which she won the academy award for best actress in a supporting role the same year. She won two primetime Emmy awards for her single episode appearances on The Muppet's Show and The Rockford Files, a Grammy for The Electric Company, and a Tony for her supporting role in the play The Ritz.
Moreno also appeared in Steven Spielberg's recent adaptation of West Side Story, released in 2021, where she plays Valentina, a drug-store owner. She eventually decided to settle down in Berkeley, just 25 minutes from San Francisco, with her husband and family.
Francis Ford Coppola
Legendary filmmaker Francis Ford Coppola is best known for The Godfather trilogy, three films that were released between 1972 and 1990. Coppola has a number of relatives connected to the movie-making business, including his children Roman and Sophia as well as his wife, Eleanor, who are all filmmakers. His father, Carmine Coppola, was also an Oscar winning film composer. Coppola is also the uncle of actors Nicolas Cage and Jason Schwartzman.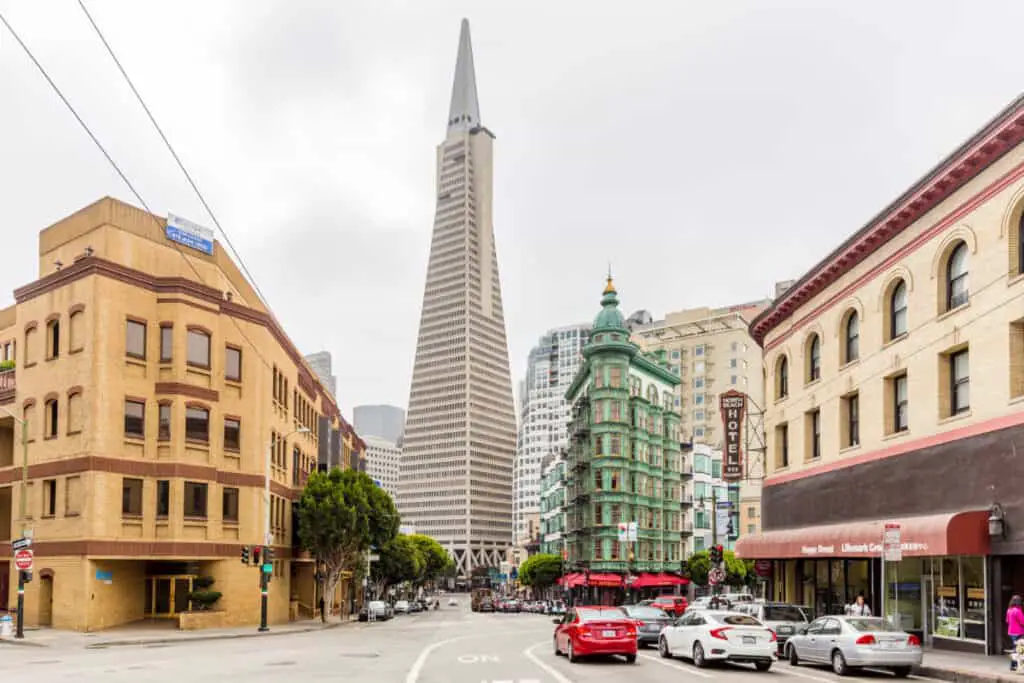 Coppola owns a restaurant in San Francisco, called Cafe Zoetrope. Cafe Zoetrope is located in the historic Sentinel Building, one of the most photographed and recognizable landmarks in North Beach. Coppola bought the building in 1972, making it into the headquarters for his production company, American Zoetrope. A number of his most well-known films, including The Godfather II and III, Apocalypse Now, The Conversation, The Outsiders, and Dracula were written, edited, or sound mixed in the famous building.
Cafe Zoetrope, which opened in 1999, was a passion project of Coppola's, and many of the items on the menu are recipes of his own creation. The restaurant serves authentic Italian cuisine, and the wines are also supplied by Coppola's own winery, located in Geyserville, CA.
Billie Joe Armstrong
The frontman of the American band Green Day is a talented vocalist, songwriter, and guitarist. An Oakland native, his band was formed not far from the Bay Area, in Rodeo, California, a sub-region of the San Francisco Bay Area, about 25 miles northeast of the city of San Francisco. Armstrong was only 15 years old when the band formed in 1987 under the name "Sweet Children."
Green Day has received dozens of music award nominations in the decades since their formation, and have won several Grammy's, among other awards of recognition. The band's rock opera American Idiot has sold more than 15 million copies worldwide, won best rock album of the year in 2005 and was later adapted into a stage musical that premiered in Berkeley in 2009. Armstrong still lives in Oakland, on the east side of the San Francisco Bay.
Clint Eastwood
Eastwood's distinguished career as a Hollywood actor and director has spanned several decades, so it's fitting that he has chosen to reside in California for most of his life. He was born at Saint Francis Memorial Hospital in San Fransisco and spent part of his childhood in Oakland, where he later attended Oakland Technical High School.
Eastwood owns multiple properties in California and was even elected mayor of the city Carmel-by-the-sea in 1986, where he lives part-time. Eastwood invested much of his time and money into restoring the historic "Mission Ranch" in Carmel. Eastwood bought the ranch to preserve the animal sanctuary and keep condo developers from building. Mission ranch sits on 2,000 acres that Eastwood bought to prevent urban development that would ultimately lead to less space and privacy for the locals. Choosing to spend most of his time in the quiet, secluded Carmel, Eastwood seems to prefer a quiet life in nature to city life.
Related Topics:
If you like the article above, here are some other similar articles you should check out!
13 Best Family Neighborhoods in San Francisco

17 Reasons Not to Move to San Francisco

Is There a Lot of Crime in San Francisco?