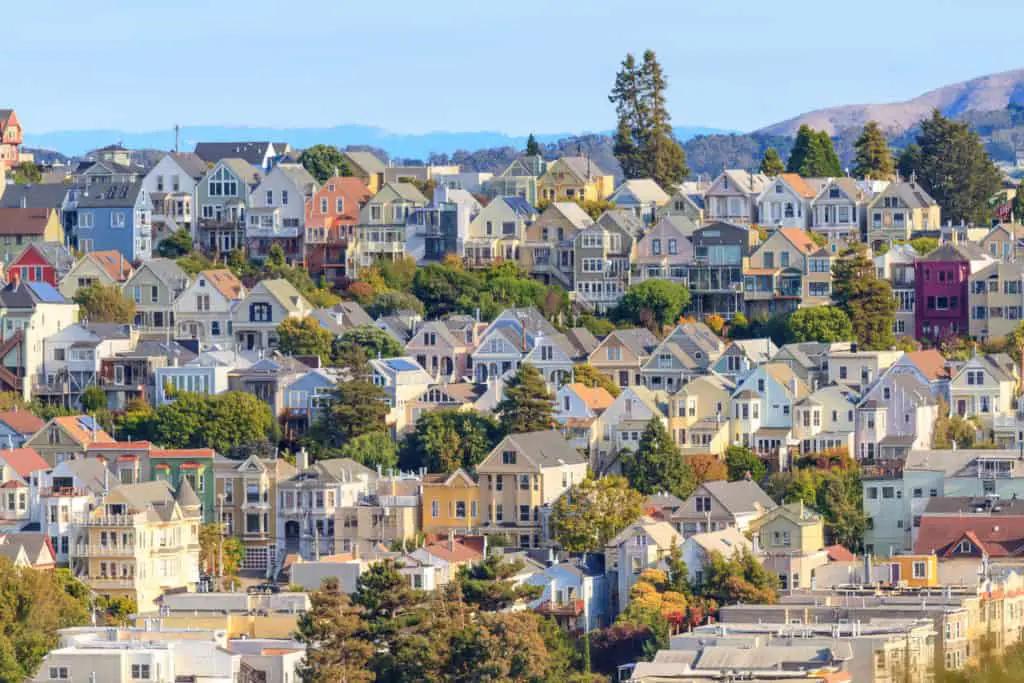 San Francisco is a beautiful city, with some of the greatest neighborhoods. These neighborhoods are filled with lots of activities, a friendly atmosphere, and a safe place to raise a family.
If you would like to learn about some of the best neighborhoods to live in, keep reading for the best housing, local activities to do, and the hidden gems of San Francisco.
1: Bernal Heights
Located on the Southern Edge of Mission Valley, this neighborhood is home to lots of young families and dog lovers. The homes are affordable and there are great hilltop views. There are plenty of markets, cafes, restaurants, and salons. Bernal Heights is known for having plenty of downtown boutiques.
The neighborhood is quiet, walkable, and there are lots of green spaces. There are different events and many great hiking trails. There are plenty of houses with many bedroom types to choose from. This is a great place to find two-bedroom houses and single-family homes. The neighborhood has annual garage sales, street fairs, a farmer's market, and a flea market.
2: Inner Sunset
Located just a few blocks away from Golden Gate Park, Inner Sunset is a very family-friendly neighborhood. Their residents are very laid back and everyone knows each other. The homes are Mediterranean style and the neighborhood is within walking distance from almost everything. The school districts are fantastic and there are great outdoor activities.
Some of these activities include biking, hiking, and going to local parks. The ocean is nearby and it is great for families to visit. There are upgraded bus stops and plenty of food places. There are a few boutiques, the Botanical Gardens, Stow Lake, and lots of colorful staircases. This a family-friendly neighborhood and you can never get bored.
3: Noe Valley
Bordered by the San Francisco hills, Noe Valley is home to a great community with older people and new families. Most homes have two to six units and there are a lot of rental homes. The houses are fairly small. A car is not necessary because there are Bart stations nearby. Everything is in biking or walking distance, making it is easy to get plenty of exercise in the neighborhood.
This community is great because it is quiet at night, and there is not a huge nightlife. People are often out walking dogs or visiting the local farmers' market. Noe Valley has great stores, yoga places, and nearby parks. The streets are kid-friendly and it is a safe environment. A plus to this neighborhood is that there are low crime rates. The streets are always sunny with live music often playing. I highly recommend this area for a small-town feel and great outdoor activities.
4: North Beach
North Beach is often referred to as "Little Italy" of the Bay Area. North Beach is made up of standard housing, with a great atmosphere. There are plenty of higher-end rentals and single-family homes up the hill. North Beach has diverse shops and lots to do to keep busy. Down the street is Pier 39, the San Francisco Bay Aquarium, and local shops. It is located near the water and there are affordable schools. In addition, there is always live music, great lookout spots, and the beat museum. This is one of the safest areas in San Francisco.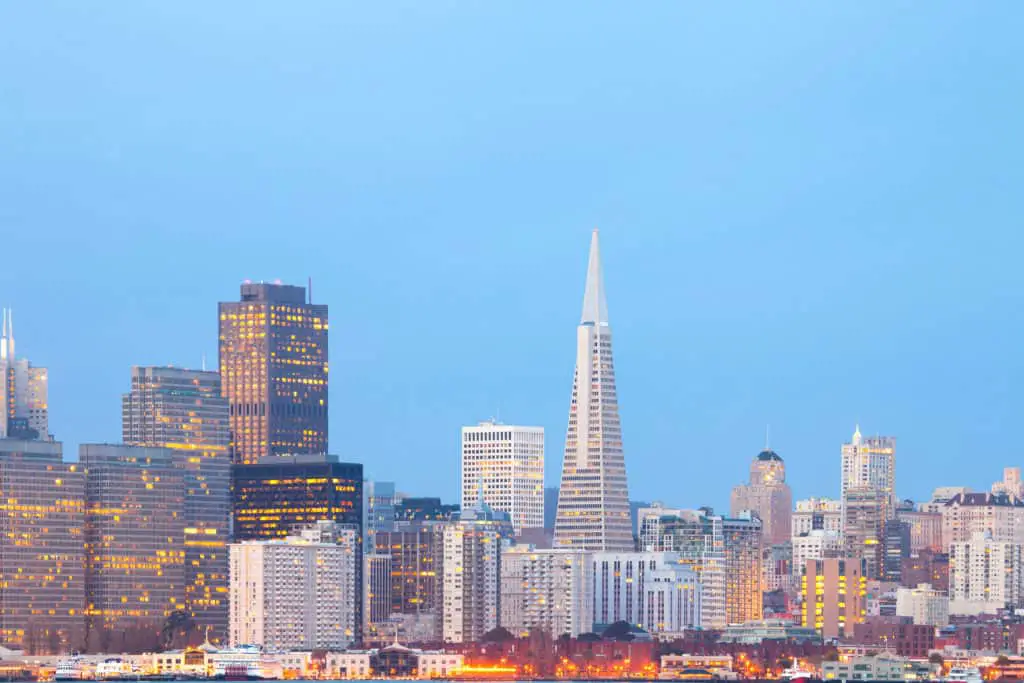 5: Presidio Heights
Just removed from the city is the small neighborhood of Presidio Heights. This neighborhood is high-end, quiet, and luxurious. Presidio Heights has plenty of mansions and eight-figure homes. There is a great view of the Golden Gate Bridge. This quiet escape has hiking trails and a local gold club. There are Victorian and Presidio-style homes with two-bedroom condos.
The neighborhood is in close proximity to Baker Beach. In the neighborhood, there is a clubhouse, playing fields, and a local playground. This charming neighborhood is perfect for all ages, with diverse shopping and dining. This is the perfect neighborhood for people looking to start a family or get a larger home. There is lots to do and a variety of huge homes.
6: Glen Park
South of Twin Peaks is a small residential neighborhood, made up of hills and parks. There are contemporary and architecturally styled homes. These homes are made up, mainly, of four bedrooms, with a porch. This neighborhood has some of the best parks and public transportation is close by. The area is great for families that want to live in a peaceful place. If you enjoy the outdoors, this neighborhood is a must. The local trails and views are fantastic. There is easy street parking and Glen Park is close to the downtown area. The neighborhood is safe, quiet, and it is great for young families. The area is dog-friendly and has kids of all ages.
7: West Portal
Bordered by Forest Hill is a neighborhood called West Portal. With a small-town feel, there are plenty of bright-colored houses and great homeowners. These large suburban homes have back lawns and plenty of space. West Portal is close to everything. There are many restaurants, and there is a local bookshop. West Portal is convenient because there is a local dentist, a gym, a market, and a movie theatre.
The movie theatre is vintage and it is a place that many locals visit. There are numerous amounts of buses and trains to take. There are public and private schools in the area. If you talk a walk down the street you can see the beautiful neighborhood, awesome views, and the parks surrounding the area.
8: Central Richmond
Between Seacliff and Golden Gate Park is a neighborhood called Central Richmond. Central Richmond has prestigious schools and free parking on the street. This neighborhood offers great views of the Golden Gate bridge and is near the park. This large neighborhood is a great community for kids and big gatherings. The neighborhood hosts activities in a local clubhouse and has a large variety of programs. There are different varieties of homes that range from small to large. These homes are single-family Marine-style homes, with multiple bedrooms and a sunroof. Nearby, there are public transportation routes.
9: Sunnyside
Sunnyside is located right next to the freeway and is within walking distance from Bart. There are mixed-style houses and victorian cottages. These homes are two to three-bedroom houses, that are around 1200 square feet. The houses are older, filling the community with plenty of long-term residents. It is a hard-working class neighborhood with an isolated feel to it.
This is a medium-sized neighborhood with a local park, tennis courts, great views, and fantastic areas for children to play. The education system is good and the neighborhood is peaceful. This neighborhood is home to fantastic residents who often throw local block parties.
10: Outer Sunset
Far west of San Francisco is a neighborhood called Outer Sunset. This Suburban neighborhood borders the Pacific Ocean and is home to many middle-class residents.  The neighborhood is made up of many single-family homes with bright-colored houses. There is lots of backyard space and the neighborhood is isolated.
Some local activities include surfing, visiting the zoo, going to the garden, or spending a morning at the bookstore. The zoo is home to many rescued animals and is located right next to the beach. Many residents own bikes and visit the beach in their free time. Stern Grove is a park in Outer Sunset that offers free concerts and is a great place for picnicking.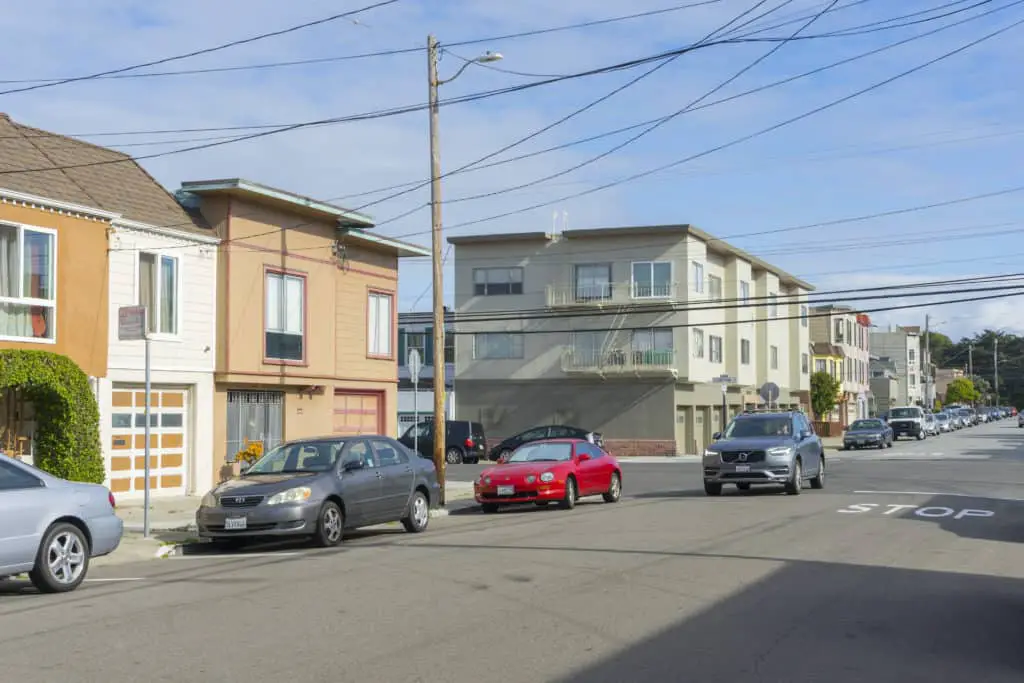 11: Nopa
Nopa is located North of Golden Gate Park and has easy access to walk everywhere. There are plenty of activities for parents and children to do together. The neighborhood consists of energetic people and it feels like a close-knit community. Nearby is Target and Trader Joe's. There are excellent food options and breakfast cafes. The neighborhood has a bike path, great picnic areas, and basketball courts. If you are in town, go to the local souvenir shop or stop by the downtown music shop.
12: Portero Hill
Portero Hill is a quiet neighborhood that has a lively crowd during the day. The neighborhood has great views of the bay and a lot of older houses. Portero Hill is safe, friendly, and home to many young families. The neighborhood is isolated by freeways and landscapes.
A plus is that the neighborhood is clean and it feels more distant from the city. There are plenty of restaurants and sports parks. Portero Hill is a hidden secret with sunny weather, great views, and a fantastic neighborhood. This rich neighborhood has plenty of gardens and hidden stairways.
13: Laurel Heights
The neighborhood of Laurel Heights has Victorian homes and a suburban feel. The town is flat with walking trails and sidewalk space. There are educational opportunities and a local Farmers market. In close proximity is Jordan's park. Residents take their children to the park or take their dogs for a stroll. Laurel Heights is a great neighborhood because you could get all your errands done without needing to drive anywhere. The downtown is close by, but far enough that the neighborhood never feels crowded. The houses are gorgeous and the neighborhood has a safe feel to it.
Related Topics:
If you like the article above, here are some other similar articles you should check out!
17 Reasons Not to Move to San Francisco (Voted by the Locals)

9 Famous Celebrities Who Live in San Francisco, CA

Is there a lot of Crime in San Francisco? (What you should know)