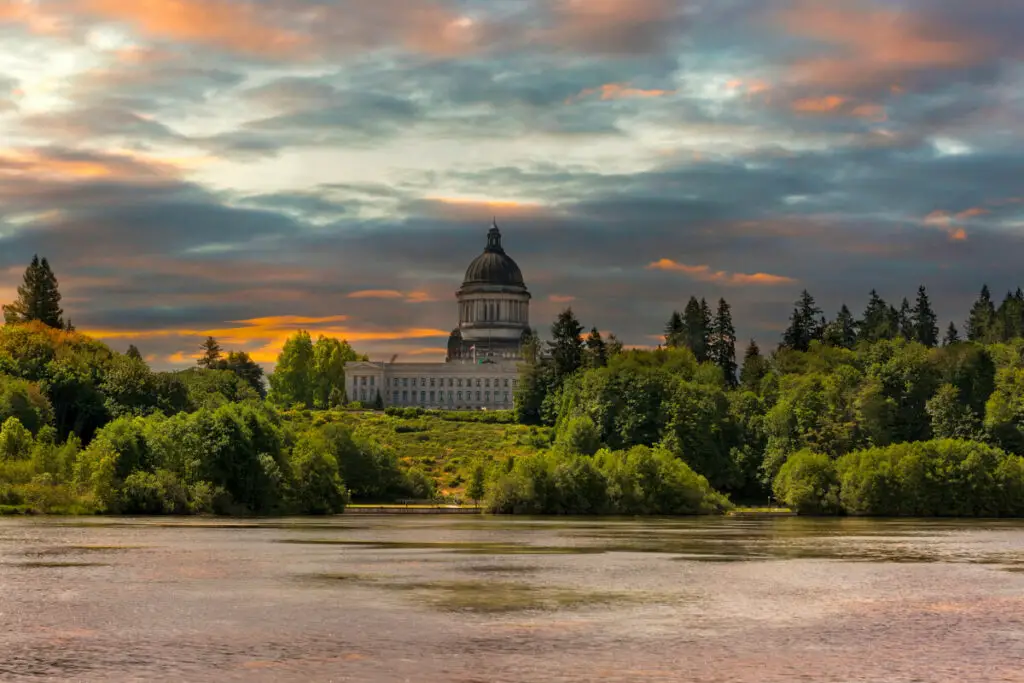 Although lesser known than Seattle, Olympia is the proud capital city of Washington State. Located about an hour south of Seattle, Olympia sits at the bottom of the Puget Sound. It has the perks of being close to a cultural and artistic hub like Seattle as well as the outdoors and beautiful national parks and forests. That being said, it is no surprise that most of the celebrities who have come from Olympia are artists or athletes. Here is a short list of just nine notable celebrities that currently live or have lived in Olympia.
1. Matt Groening
Matt Groening, the Walt Disney of our Age

is a cartoonist and TV Producer best known as being the creator of The Simpsons

. Although he wasn't born in Olympia, Groening spent a good deal of his formative years living there while studying at Evergreen State College. Here he met Lynda Barry and Charles Burns, these friends, as well as the college, left a strong and lasting influence on his work.
Before breaking into TV, Groening started with comics. His first successful comic series was titled Life in Hell and ran from 1977 to 2012. The comic featured the life of a family of rabbits and closely reflected struggles and happenings in his own personal life. This led to book collections of his comics such as Love is Hell, Work is Hell, and School is Hell.
Matt Groening started to work in TV when offered a contract by producer James L. Brooks to animate his famous comic Life is Hell, but this would have lost Groening the rights to his work. This sparked the idea of creating a completely new comic about a dysfunctional family, which became the infamous series The Simpsons which still runs today and has featured countless celebrities in cameos. Groening is also famous for his popular animated sitcom Futurama

.
2. Tobi Vail
Tobi Vail was a prominent figure in popularizing the punk rock and riot grrrl

genres in the early 90s. She grew up surrounded by music as her dad was a drummer and she worked as a disc jockey for six years. The first band she joined that went big was the Go Team. She toured the west coast with them until they disbanded.
As a feminist activist, Vail had always had dreams of having an all-girl band to empower women in the male-dominated genre of punk rock. The band Vail is most well-known for, Bikini Kill

, began as an all-female band but recruited Billy Karren as a lead guitar player when none of the female lead guitar players was a good fit for the band.
Bikini Kill was a very political band, writing songs about important topics such as domestic violence, abuse, and empowerment. Their concerts were often rowdy with haters and hecklers in the crowds. They weren't safe from disruption at home either as they often received death threats and hate mail. This however, did not stop Bikini Kill from performing or creating major change in the industry.
They even coined the now-common phrase 'girl power'. The group also had an influence on other genres, especially after the breakup of Tobi Vail and Kurt Cobain. Cobain and Vail played together in Go Team and recorded songs together, which eventually became songs for Cobain's band Nirvana. Vail continued playing the drums with different music groups throughout her influential career.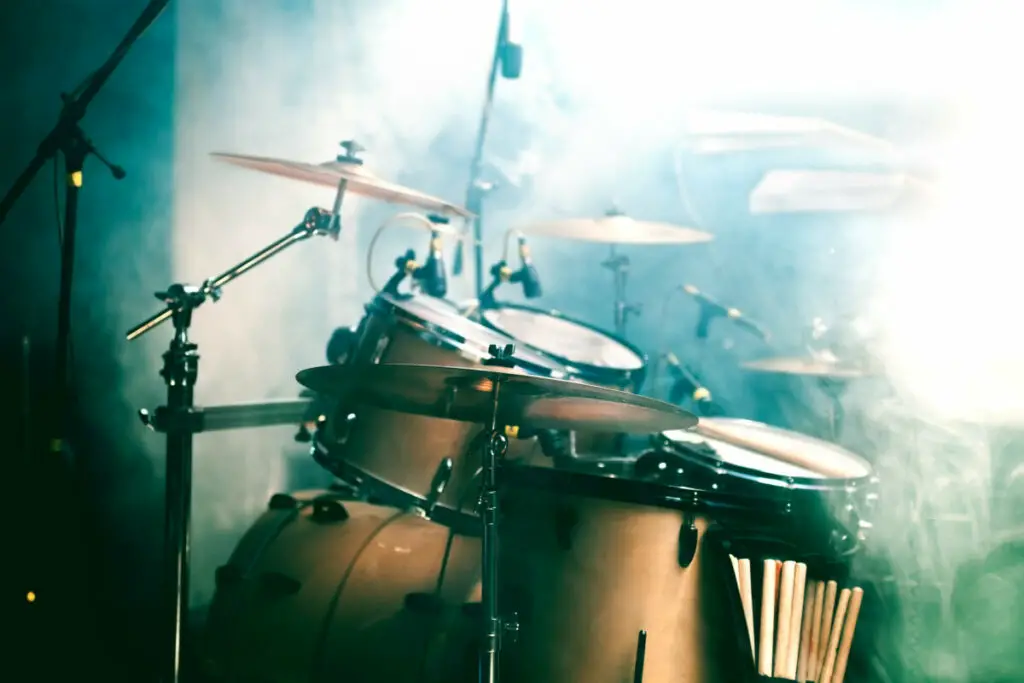 3. Peter Kennedy
Peter Kennedy is a born and raised Olympian, and not just because he grew up in Olympia. Kennedy and his sister Karol competed in the 1952 winter Olympics. After skating since the young age of eight and three, the pair had been working towards perfection in skating pretty much their whole lives.
Before competing in Oslo in 1952, the pair won the World Championship in 1950, making them the first Americans to do so. Their dazzling performance in the Olympics earned "The Kennedy Kids" silver medals. Peter, however, was not satisfied and said he thinks they were deserving of winning gold medals.
After competing in the Olympics as a figure skater, Kennedy decided to try out a different winter sport- downhill skiing. His skills in figure skating transferred easily to his new hobby and made him a talented skier. After just three years, he was nearly good enough to make the Olympic team.
His love of skiing became a source of income for him and his family when he formed Peter Kennedy Inc., a manufacturer of ski equipment. They were pioneers in the industry and the first company to introduce aluminum skis and ski pole. The company even outfitted the U.S. Olympic ski team in 1964.
Even now, at 95 years old, Kennedy continues to share his love of skiing on the slopes with his children and grandchildren.
4. Colin O'Brady
Growing up in the Pacific Northwest, it is no surprise that Colin O'Brady turned out to be an avid outdoorsman and explorer. He had always been active and went on to swim at Yale University. O'Brady traveled to Thailand after graduating from Yale.
While in the country, he was severely burned in an accidental fire, and received the devastating news that because of the damage to his legs, he may be unable to walk again. However, after a shockingly short 18 months, Colin O'Brady was participating in a triathlon in Chicago where he even more shockingly placed first. O'Brady went on to be a professional triathlete for the next six years.
Feeling satisfied with his work competing in triathlons, O'Brady moved on to his next goal, to complete The Explorers Grand Slam in record time. Like before, O'Brady shattered expectations, by not only completing the Grand Slam in record time, but The Seven Summits as well.
As a result of always searching for a new project, he became the first person to complete a solo, unsupported, and human-powered crossing of Antarctica in 2018. Currently, O'Brady continues to inspire millions as an inspirational speaker, New York Times Bestselling Author, and founder of the non-profit Beyond 7/2

.
5. Scott LaValla
Scott LaValla is an American Rugby player who grew up in Olympia, Washington. He started playing rugby when he was 16 and grew to love as well as excel in the sport. He played on two amateur teams, Dublin University and the Ulster Ravens, before playing professionally for Stade Français. LaValla was a well-loved player both by fans and teammates. He was a clean, versatile, and down to earth player who understood the game and was a team player.
LaValla also played internationally starting in 2007 and the following year was captain to his team playing in Ireland. He also played in the 2011 Rugby World Cup for the United States and would have appeared in 2015 as well if not for his broken elbow. That same year Scott LaValla retired from professional rugby, but still actively participates in the sport.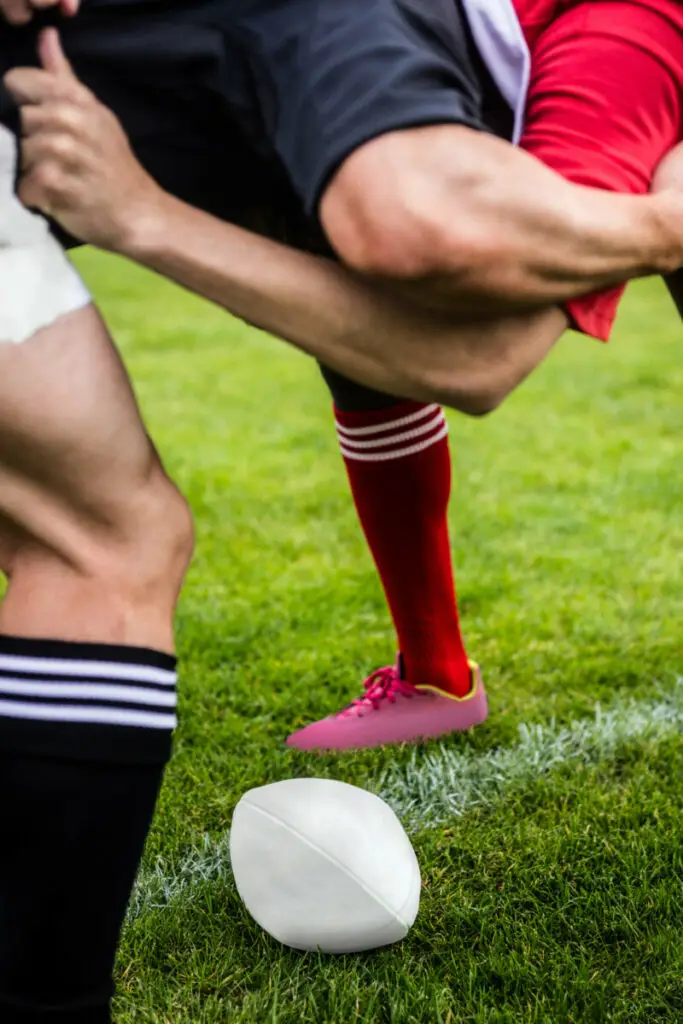 6. Kasey Keller
Kasey Keller is another professional athlete to emerge from the lush capitol city of Olympia. Keller played soccer throughout high school, earning him a spot on the team at the University of Portland. During offseason, he began playing for the Portland Timbers, only letting in and impressive four goals in ten games.
Keller became a member of the U.S. national team and played in the 1990 FIFA World Cup and was awarded Adidas Goalkeeper of the Year in 1991. Kasey Keller also received the title of Player of the Year in 1992 while playing for the English club Millwall. 1996 marked yet another impressive achievement for the young goalie, as he was not only selected but started on the U.S. Olympics team. Keller continued to rack up awards and was named U.S. Soccer athlete of the year not once, but three times in 1997, 1999, and 2005.
Th most famous game Kasey Keller played was in 1998 against the Brazilian team. Keller was in the goal for the entirety of the game, stopping every single goal attempt. His amazing feat in the game was immortalized by the band Barcelona who recorded a song titled Kasey Keller.
7. Don Rich
Donald Eugene Ulrich, more commonly known as Don Rich, was a talented musician from an early age, learning how to play both the fiddle and the guitar from his musically inclined parents. He was a successful artist and musician from the get go, opening for famous artists like Elvis Presley at just 16 years old. Buck Owens recruited him as a member of his band in 1958. Don Rich went to college for a year at Centralia College, but later dropped out to join Owens as well as marry his wife Marlane.
Owens and Rich went on to be known as The Buckaroos, playing and recording American Country music, they became pioneers in developing "the Bakersfield sound". Their song Act Naturally became their first number one hit in 1963, topping the charts for four weeks.
The Buckaroos continued to produce top hits and were invited to play at Carnegie Hall in 1966. They continued experiencing success after success until Don Rich died in a motorcycle accident just a month before his 33rd birthday, leaving behind his wife Marlane and their two children.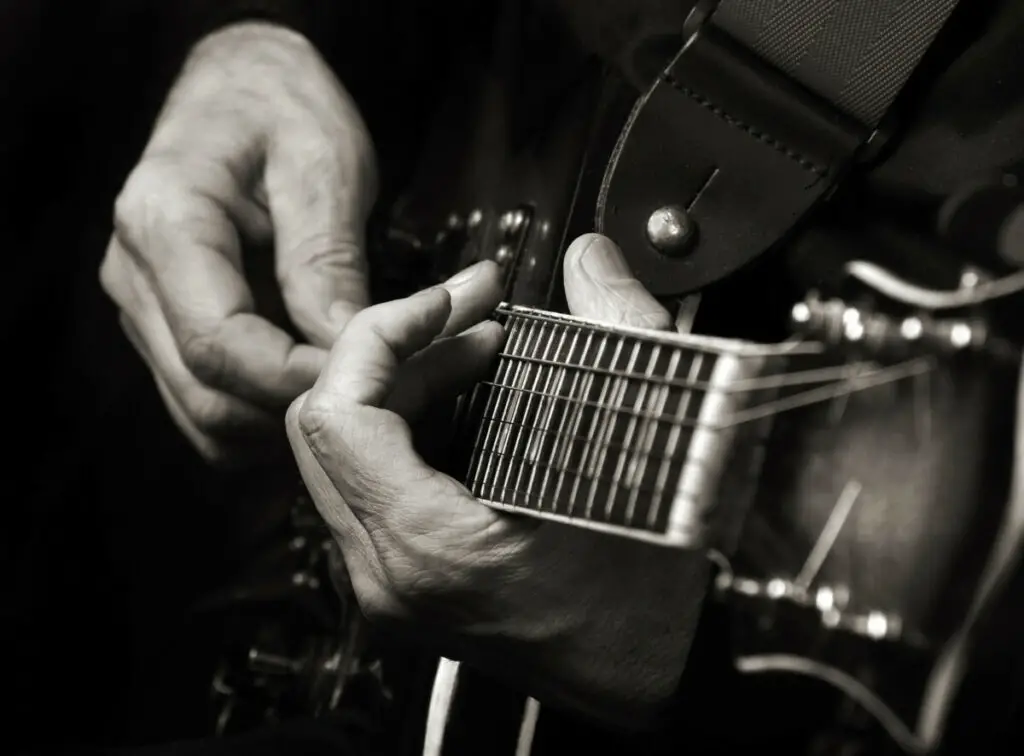 8. Nikki McClure
Another Olympia native who was inspired by the abundance of nature and elegance of the Olympic Mountains is Nikki McClure, an accomplished artist. She originally studied natural history but became a self-taught artist after working for the Department of Ecology. McClure's preferred medium is paper and created her artwork by cutting pieces of paper with an X-Acto knife.
Her work has been featured in children's books, calendars, and even indie record labels- especially ones associated with the riot grrl movement.
She loves music and was even invited by Kurt Cobain to dance onstage at a Nirvana Concert. Nature is another one of her passions and she enjoys picking berries, hiking and swimming during Olympia's moderate summers. One of her most recent works- a children's book titled To Market, To Market, earned her the 2012 Scandiuzzi Children's Book Award.
9. Jim Lynch
Jim Lynch is a prominent author. He has written four novels and is currently working on a fifth. He attended the University of Washington and went on to work for prominent newspapers in the area including The Seattle Times and The Oregonian.
His books have been featured on Bestsellers lists, leading Lynch to be awarded with the Pacific Northwest Booksellers Association Award in 2006. Currently, Jim Lynch lives in Olympia with his wife and daughter.
Related Topics:
If you like the article above, here are some other similar articles you should check out!
Is Olympia, Washington a Liberal City?

17 Reasons Not to Move to Bellevue, Washington

Is There Public Transportation in Spokane, Washington?