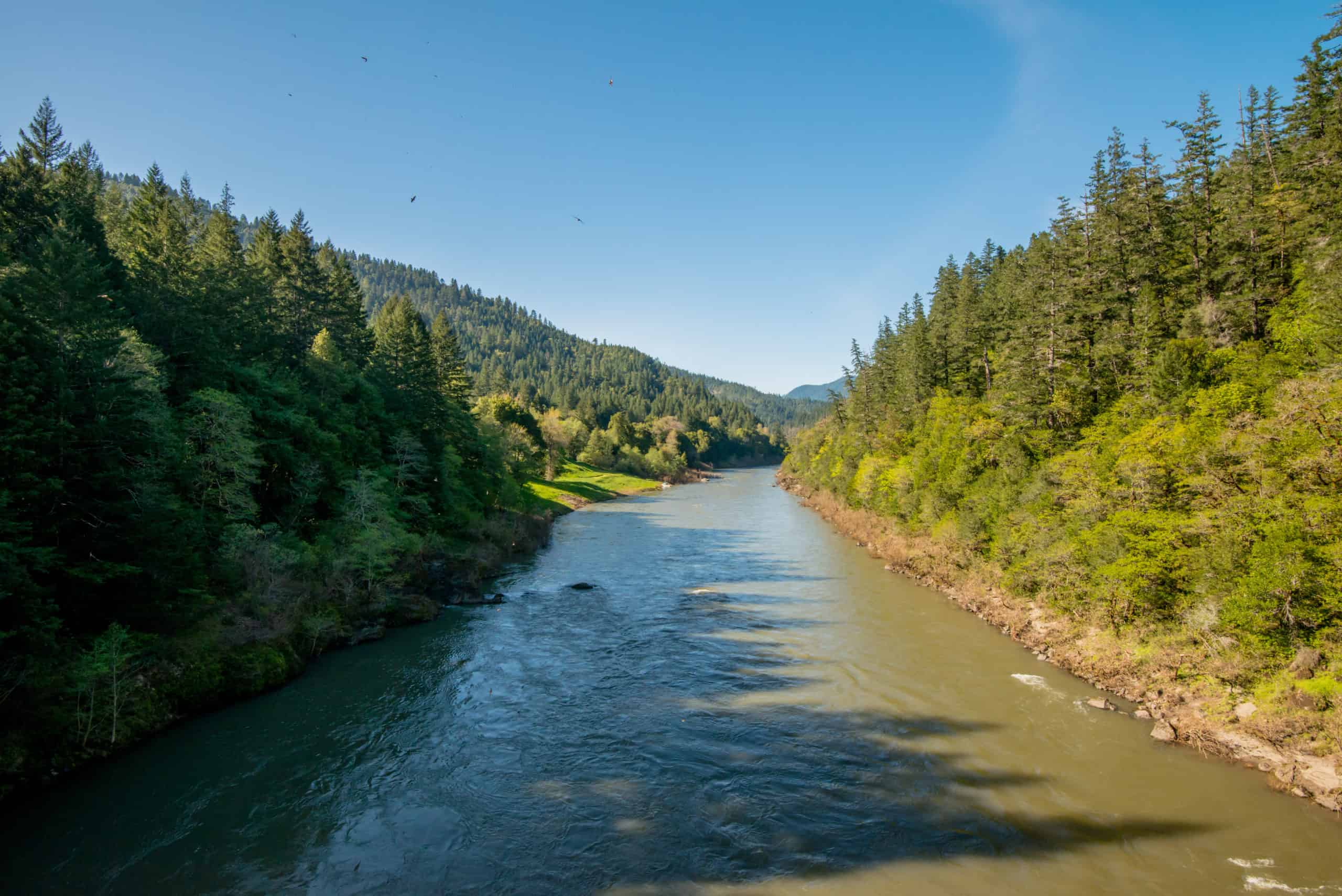 Medford, Oregon and its surrounding area is situated in the Rogue Valley. A beautiful area surrounded by mountains and everything green. It is rather reserved for the most part with Medford being the largest town for any significant distance. With Eugene a couple of hours north and Redding California a couple of hours south, the rest of the towns in between are a lot smaller.
Because of the nature of the area, Medford is talked about often as the general area rather than the town itself and this will be the case in this article. A list of 9 different celebrities within the city of Medford itself would be difficult if not preposterous and impossible.
1. Bill Singler
The first celebrity is actually more related to the famous basketball player, Kyle Singler. His Uncle, Bill Singler, is South Medford High Schools Football coach and has led the team to much success. He has created his own legacy in the area and become somewhat of his own celebrity.
Bill has been known to be rather hard-pressed for the football wins and when you meet him, it is something of another experience. Everyone knows who Bill is and Bill knows it. But despite this, he lives a simple life. He teaches Physical Education at the high school along with his coaching career and many of the students respect him.
He and his wife are great people, always looking to support the kids in any way they can. They go to small businesses for team dinners and look to give back to the community. They are always looking to help support the sports at South Medford High and they are just all-around good people.
2. Clinton "Fear" Loomis
Clinton "Fear" Loomis was born in Medford Oregon and graduated from North Medford High School in 2006 but, unlike most high schoolers who just move on and don't know what they want to do, Loomis had an idea, and he was going to roll with it.
Loomis had grown up playing video games and was diligent in his practicing of them. Because of this he quickly began to win competitions. Soon after graduation, he joined a gaming competition called "Dota 2." This competition was a multi-million dollar competition for the cash prize and played Dota.
Dota is an online multiplayer game where battles take place. But it was more than just a game for Loomis, whose gaming code name is "Fear." Fear went on to compete and ultimately destroy the competition and win the cash prize.
But the success didn't stop there. Fear was also one of 4 gamers that were featured in a film titled, "Free To Play" that showed their successes and the cultures of gaming in their societies. Loomis was the only one from America.
Loomis now lives in the Bay Area and coaches Evil Geniuses, which is one of the oldest American gaming organizations in the nation. They personally reached out to Loomis for the job and wanting to continue his career in gaming, he took the job.
3. Justin Louis Baldoni
Justin Louis Baldoni was born in Los Angeles in 1984 and has become a famous actor, director, and filmmaker. He wasn't always famous though. After being raised for a little bit in Southern California, he and his family moved to the teeming "metropolis" of Medford Oregon. It was a change ins scenery for sure, from big cities and concrete jungles to vibrant green forests and nature intermixed with a city whose tallest building was maybe three or four stories tall.
He graduated in 2001 and began his journey of becoming who he is today. It wasn't easy, but he finally hit his big success role, starring as Rafael Solano in the American sitcom, "Jane the Virgin."
So even though Baldoni no longer lives in the Medford Oregon area, he still visits often and has a special love for the area. He even came back in 2016 and gave a graduation speech to the graduating seniors of South Medford High School.
4. Bruce Campbell
Bruce Campbell was born in Royal Oak, Michigan in 1958, and now lives in Jacksonville Oregon. This small historic town of 2800 residents is a landmark of significance for those in Southern Oregon. It was established due to its claim of Gold and quickly became a community looking for the precious metal. It has become a small town with fun sites and historic value. Jacksonville is about ten minutes west of Medford and relies on Medford's growth for its support.
Campbell is a writer and producer that has his own film company that is based in Jacksonville and has seen some success. Campbell is known for his role in "The Evil Dead" and since has created his own life in the small town in Southern Oregon.
5. Jim Belushi
Jim Belushi is an American actor and comedian, born in Chicago in 1954. Belushi travels between his two homes, one in Los Angeles and the other in Eagle Point Oregon. Eagle point is twenty minutes north of Medford. Belushi, after having many gigs and jobs, decided to start his own business in Southern Oregon as a hemp farmer. It is legal to grow hemp and he has made quite the living as he continues his farm.
But how did he become famous and what did he do in his fame. Belushi first began to gain traction in the celeb community through his roles in Saturday Night Live, portraying a couple of different characters. From there he starred in the movie, "The Man with One Red Shoe" which opened up the doors to countless more films and roles.
His greatest success was starring as Jim in "According to Jim." this tv sitcom is a funny and engaging story of a family of 5 with Belushi playing the father. The series ran for 8 seasons and saw great success.
6. Kim Novak
Kim Novak born in 1933 in Chicago has made her home in Southern Oregon just half an hour from Medford. She owns a ranch in Sams Valley Oregon and despite her celebrity status has lived a simple life in the area. Her famous role was that of playing the star in "Vertigo." This film, also featuring James Stewart was produced by Alfred Hitchcock and follows an investigation of a wife due to her strange actions. Novak plays the wife, Madeleine Elster.
Novak now lives along the Rogue River with her husband Robert Malloy who is an Equine Veterinarian that explains the ranch in Sams Valley.
7. Kirstie Alley
Kirstie Alley, born in Wichita Kansas in 1951, has a home in Ruch Oregon, just half an hour southwest of Medford. She stays there periodically, using it more as a vacation home from her home in Wichita. Kirstie is known for her role as Rebecca Howe in the NBC sitcom "Cheers" and has played many other roles that have brought her fame. She has even received two Emmy Awards for lead actress in Cheers and David's Mother. She has also won a Golden Globe award for her role in Cheers as well.
8. Ginger Rogers
Ginger Rogers was born in 1911 and became a famous actor in the "Golden Age" of Hollywood films. She had a ranch and dairy just south of Shady cove up until 1990 when she sold it and moved to Medford Oregon where she spent the last 5 years of her life enjoying the town.
She had performed in Medford countless times, specifically as the Craterian theater, a central spot for live performances, put on by actors of the area. Many of these actors range from 8-18-year-old children and teenagers. Rogers loved the performance and regularly supported such organizations.
9. Patrick Duffy
Patrick Duffy was born in Townsend Montana in 1949 and though he has led a hard life, has found his home ins Eagle Point Oregon, just 20 minutes north of Medford. Duffy a tough time when at the age of 37 his parents were murdered by two teenagers robbing their place in Boulder Montana. This was a setback for him, but he eventually came through to see other successes. He had already starred in his role in "Dallas" for 13 years at that time but had begun to write and produce other films. Duffy now lives a life of simplicity in Southern Oregon and looks to support the rising generation as much as he can.
Conclusion
Though many of these celebrities are in the surrounding area of Medford and even one of them has passed from this life, it shows a deep sense of what the area is like and shows the natural appeal to living in the area. So strong that it drew Hollywood stars and actors from across the nation to settle there. Medford may not be a big place, but it supports these surrounding smaller towns and without it, there would be no place for these celebrities to take residence in Southern Oregon.
The Rogue Valley is one of great appeal to me as I grew up there, and it brings me comfort that many find it home. It helps me realize the beauty of my hometown and what it has to offer.
Related Topics:
If you like the article above, here are some other similar articles you should check out!
Is There a Lot of Crime in Medford Oregon? (What You Should Know)

13 Best Family Neighborhoods in Medford Oregon

17 Reasons Not to Move to Medford, Oregon (Voted by the Locals)