Birmingham, Alabama is a center-place in the South. It is full of greenery, beautiful homes, and abundant urban life. It is also home to a few famous individuals.
Jordan Fisher
Jordan Fisher grew up in the Birmingham area before becoming an actor. He grew up with his grandparents and overcame the challenges that come from a broken home. Jordan Fisher began acting in fifth grade and has continued ever since, even joining a theatre company named the Red Mountain Theatre Company located in Birmingham. He has since moved, but a pivotal part of his life was spent in Alabama.
He is known for his work in media, such as The Secret Life of the American Teenager, Liv and Maddie, Teen Wolf, the first and second Teen Beach movies, and To All the Boys: P.S. I Still Love You. He has also dabbled in stage acting and was recently Evan Hansen in Dear Evan Hansen on Broadway, has released several songs, and even won the 25th season of Dancing with the Stars.
Hank Green
Hank Green was born in Birmingham, Alabama on May 5th, 1980. Soon after he was born, his family moved, and was raised in Florida. He gained a bachelor's degree in Biochemistry from Eckerd College and a master's degree in Environmental studies from the University of Montana. With this degree and background, he has nurtured a long-lasting love for technology and has written numerous articles and blogs, created online videos to teach concepts, and even written two books. The most well-known accomplishments he has are from his online work. He teamed up with his brother and created the Brotherhood 2.0 project and Crash Course, both of which are applauded by audiences everywhere.
Some fun additional projects he has embarked on are creating podcasts, both with and without his brother. A funny podcast he has is called Delete This, which features his wife giving her thoughts on his Twitter feed.
Hannah Alligood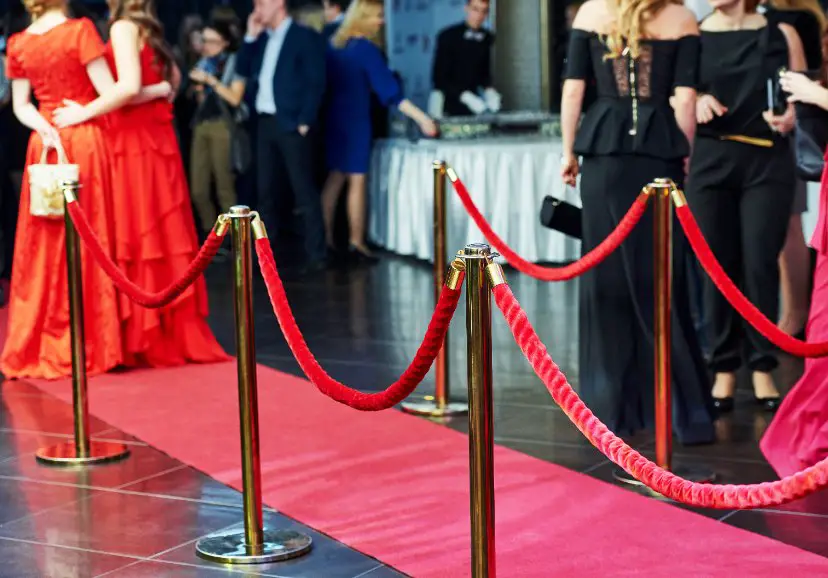 Hannah Alligood was born in Birmingham, Alabama on June 28, 2003. She was raised in Alabama and started to grow in her love of theatre pretty a young. She would perform in several local places, such as a church, school, and even community theatre. She first debuted in a smaller movie called The Mighty Magic Cape 2 at the age of ten. From then on, she has begun to gain more fame through roles in Paper Towns, Allegiant, and Miracles in Heaven. She also is in several TV shows as well, such as Out for Delivery and Better Things.
Noah Galloway
Noah Galloway was born in Birmingham, Alabama on October 28th, 1981. He has served in the United States Army, where he fought in the Iraq War and was awarded a purple heart and the rank of sergeant. However, during his service, he lost his left arm to the elbow and the left leg up to the knee. This was a tragic event in his life that first led him to drug and alcohol abuse. However, he was able to turn around due to sheer grit and help from others in his father. His father had lost his hand in an accident and was able to encourage him through the emotions that come from being an amputee.
After this event, he regained a love for fitness and health. This led him to start publicly speaking about his experiences and even a non-profit charitable fund called No Excuses. He has even begun charity work in nearby areas, such as Alabaster and Calera, Alabama. He currently lives in Calera, Alabama with his wife and family.
Bobby Bowden
Robert Cleckler Bowden, known as Bobby Bowden, was born in Birmingham, Alabama on November 8th, 1929. When he was young, he got a rheumatic fever that kept him stuck inside for about a year. During this time, he gained a love for football through listening to college football. He went on to play for the University of Alabama for a semester as a quarterback and then transferred to what is now known as Samford University and played for them. After graduation, he coached for Samford, South Georgia College, West Virginia University, and Florida State.
While he was at Florida State, he was head coach and helped the Seminoles become a strong, winning team. He also raised a family with his high school sweetheart. He is the father of six kids, and twenty-one grandkids. Two of his sons went on to follow in his footsteps and became coaches as well. There are now awards named after him: Bobby Bowden National Collegiate Coach of the Year and The Seminole Tribe of Florida Bobby Bowden Student-Athlete of the Year award.
Marcell Dareus
Marcell Dareus was born in Birmingham, Alabama on March 13th, 1990. He went to high school at Huffman High School as a defensive tackle. He was rated as the fifth-best defensive tackle in the nation in 2008. After high school, he began to play at the University of Alabama after being offered many offers from North Carolina, Auburn, and many others. Remarkably, he received playing time even as a freshman and in his junior year, he announced his NFL eligibility and was considered a first-round pick.
He was first hired to play in the NFL with the Buffalo Bills and then the Jacksonville Jaguars. With both teams, he had a remarkable track record. He has been awarded three awards, the 2011 NFL All-Rookie Team, the 2014 NFL Top 100, and the 2015 NFL Top 100, and played in two pro bowls.
Angela Davis
Angela Davis was born in Birmingham, Alabama on January 26th, 1944. She was born in an area that was nicknamed "Dynamite Hill" due to bombings and racist actions meant to chase people out of the neighborhood. Her mother also was a part of the Southern Negro Youth Congress. The Southern Negro Youth Congress was highly influenced by communist ideals and values. This background led her to a career and a life full of activism on many topics and a strong left-leaning politically.
She had many experiences politically even as a teenager. She would organize mixed-race study groups that got broken up by the police. She eventually went to college and got an undergraduate degree in Philosophy at Brandeis University and got a graduate degree. While she was there, she got politically involved with the Black Panthers, a communist group. The University of California Los Angeles hired her to teach, but due to her connection with communism fired her. She eventually got her job back through a court fight, but the college still fired her for a different reason.
She was thrown in jail and hired as a teacher at another college in California. During her lifetime, she also wrote a large number of books about different issues, such as women's rights, race, prison reform, and more.
Theodore Long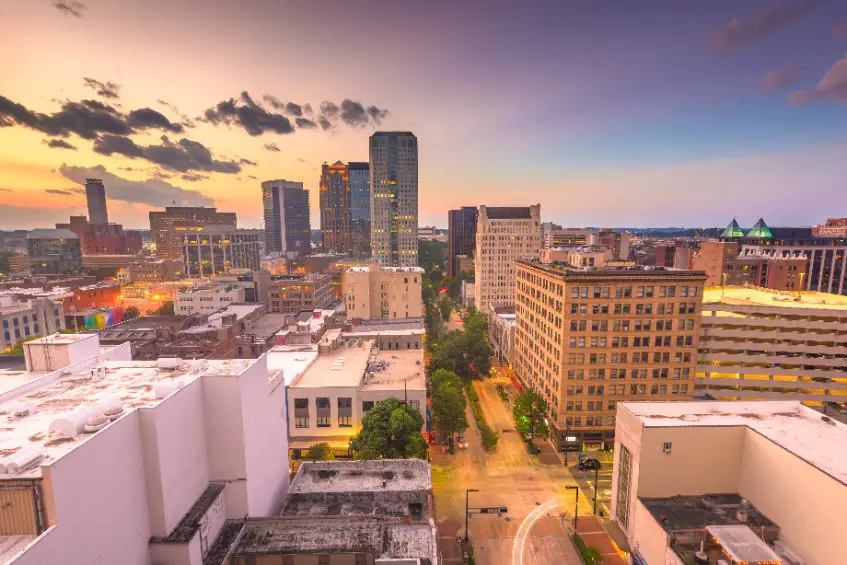 Theodore Long was born in Birmingham, Alabama on September 15th, 1947. He is a major figure in American wrestling who has had many years in this sport. He first started cleaning the ring and running errands for other wrestlers and people. Then, in 1985, he was promoted to referee in the National Wrestling Alliance's Jim Crockett Promotions. His career went through ups and downs, but eventually, he went on to join World Wrestling Entertainment as a referee. He had a variety of successes and was General Manager for SmackDown! a few different times in his career.
He was awarded a few different awards: NWA Hall of Fame, Manager of the Year, Worst Worked Match of the Year, and WWE Hall of Fame.
Courteney Cox
Courteney Cox was born in Birmingham, Alabama on June 15th, 1964. (source) She went to Mountain Brook High School and proceeded to go to what is now known as George Washington University for an architecture degree. She soon left to pursue modeling and acting.
She is most well known for her role as Monica Geller in Friends. For her performance, she was nominated for seven Screen Actor Guild Awards and won one. She also starred in the Scream trilogy and was well known for her role as Gale Weathers. She also has many other roles and experiences on screen, including the Dancing in the Dark music video, Misfits of Science, The Love Boat, Family Ties, Cougartown, and many others. Her expertise and experience in theatre make her one of the many main names likely to be seen on screen.
She has been nominated for a variety of awards from the People's Choice Award, Teen Choice Award, Blockbuster Entertainment Award, and many more. She also owns and runs a production company with her ex-husband, David Arquette. Some of the movies that they have produced are Bigger Than The Sky, Slingshot, The Tripper, The Butler's in Love, The Big Change, and Just Before I Go. They also have produced some tv shows as well like Mix It Up, Talk Show Diaries, Dirt, Cougar Town, and Celebrity Name Game.
With a wide variety of celebrities calling Birmingham their home, it just adds another reason to be proud to be from Alabama!
Related Topics:
If you like the article above, here are some other similar articles you should check out!
Is Birmingham, Alabama a Liberal City?

Is There Public Transportation in Birmingham, Alabama?

17 Reasons Not to Move to Russellville, Alabama