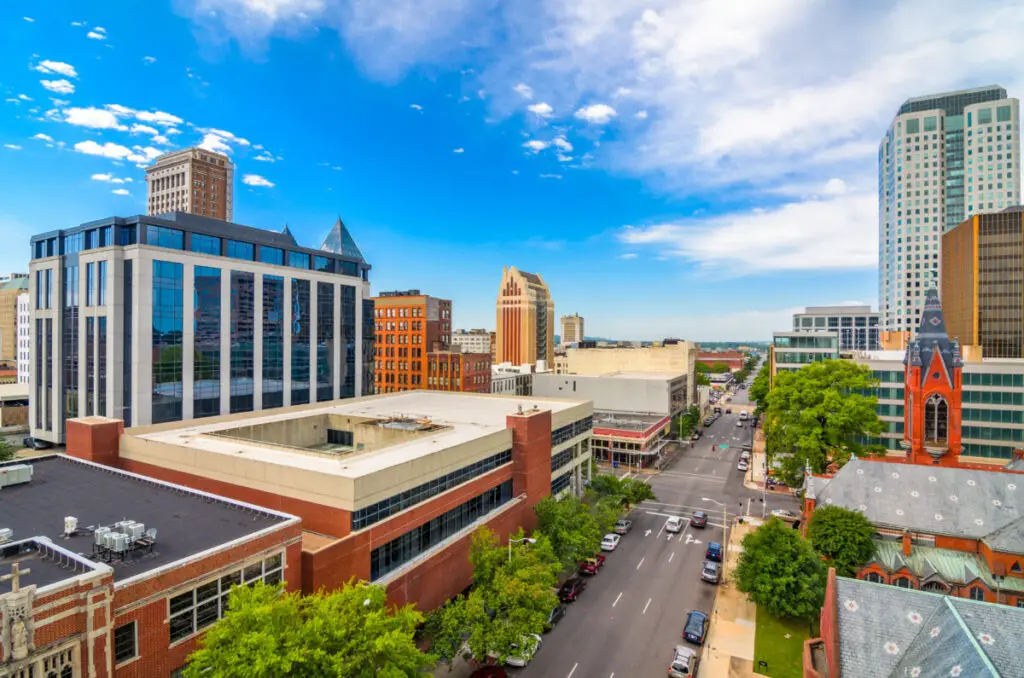 Birmingham Alabama is one of the most abundant cities in Alabama. From hosting the University of Alabama Birmingham and UAB Hospital to being a hub of southern culture, this area has a lot of diverse options and experiences available. However, it then becomes a question of if an individual needs to have their own car to experience all of it.
Birmingham Alabama has a wide variety of effective public transportation systems. There are a large number of buses and bus routes, a tram, an airport, and many locations that are within walking distance from each other. Many locals rely heavily on the public transportation system.
With this in mind, it is important to delve into how effective each of the systems of public transportation available is.
Bus
In my experiences from living in Alabama, there is rarely a bus system

in place. When I lived in smaller towns like Saraland, Toxey, and Fayette, it was evident that there was no bus system and that the people desperately needed one. When I lived in the Birmingham area a little less than a year ago, I noticed that the bus system was working and in place! In downtown Birmingham especially, there has been a drastic positive shift in the effectiveness of the bus system.
The public buses have been improved in recent years. One of the big changes is that the buses are more reliable about leaving and coming at specific times. In years previous, it was incredibly frustrating to have to wait for the bus for long periods of time before it would actually arrive.
By partnering with real-time tracking apps, this problem has been significantly reduced. This makes it significantly easier to be able to plan out trips and know exactly when to leave for the bus.
Another drastic change in the last couple of years is the increase in routes, the availability of the routes, and the time allotments the bus operates. There are about 21 routes in Birmingham, with 1,317 different bus stops. This is to allow people from all over Birmingham to be able to access and move freely across the city. Some of the stops go as far as Hoover and Bessemer, both of which are approximately 15-30 minutes away by car.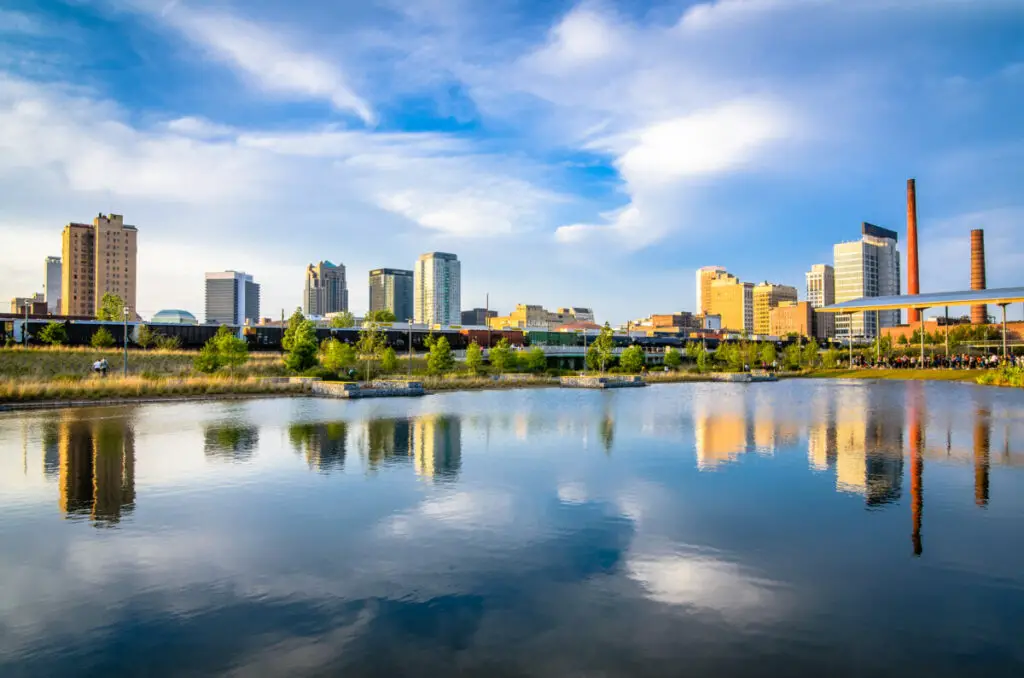 The tickets also come at cheaper prices. On some routes, the ticket only costs a quarter! For people who want to ride the bus more frequently, the unlimited monthly pass costs 44 dollars! An individual can buy them at the station with cash or card or from the bus directly with cash.
The bus works mostly during weekdays and work hours for the outskirts of Birmingham. In inner Birmingham, the bus system is more polished. There is one specific route that is streamlined and highly effective at a cheap cost.
This route is the Magic City Connection which runs on 20th street by the Convention Center and down to downtown Homewood. Known for the Coca-Cola buses, this route is run every 15 minutes during peak times like weekdays and work hours and every thirty minutes on off times like evenings and Saturdays.
Another benefit of the bus system is that it is getting more effective
However, there is still much to be desired in the bus system. The bus system only works well in the downtown Birmingham area during the week. For those living in the less populated areas nearby like Pelham or Trussville, there are very few bus routes available. This is especially true on weekends.
Many people in Alabama are not in a financial state to be able to own their own car. This leaves them to rely heavily on family and friends to get them anywhere. I lived in places like Toxey Alabama and Fayette Alabama where there are no sidewalks or bus stops to help people get to different places. This hurt the economic state of the town and the quality of life for its citizens.
This was especially concerning to me when I thought about the people needing to get somewhere in an emergency. When the buses don't run on Sundays or at odd hours, that can spell for trouble. Even if someone lived close to a bus stop, if it was an inconvenient time, there would be a possibility of people being unable to get to healthcare and other needs.
Overall, the bus system in Birmingham is a huge step forward and in the right direction. Hopefully, the rest of the state will follow shortly!
Tram
There is no tram system in Birmingham, Alabama that is currently running. However, there are some adjustments being made and a new system is being added. This new project is called the Birmingham Xpress

.
It is intended to refine the public transit system in Birmingham in many ways including making it easier to get tickets, making the vehicle's design more effective and appealing, and giving the system priority at lights. They intend on doing this by utilizing bus rapid transit technology.
This technology makes it so the buses can travel on rails at high speeds, similar to a light rail but at about one-third of the cost. This project also intends on making education, employment, and healthcare faster and cheaper than before.
Once this new system is implemented, it will be interesting to see how this new system improves public transit. It is anticipated to have many benefits and add to the community more effectively than previously done by trams and other public transit options.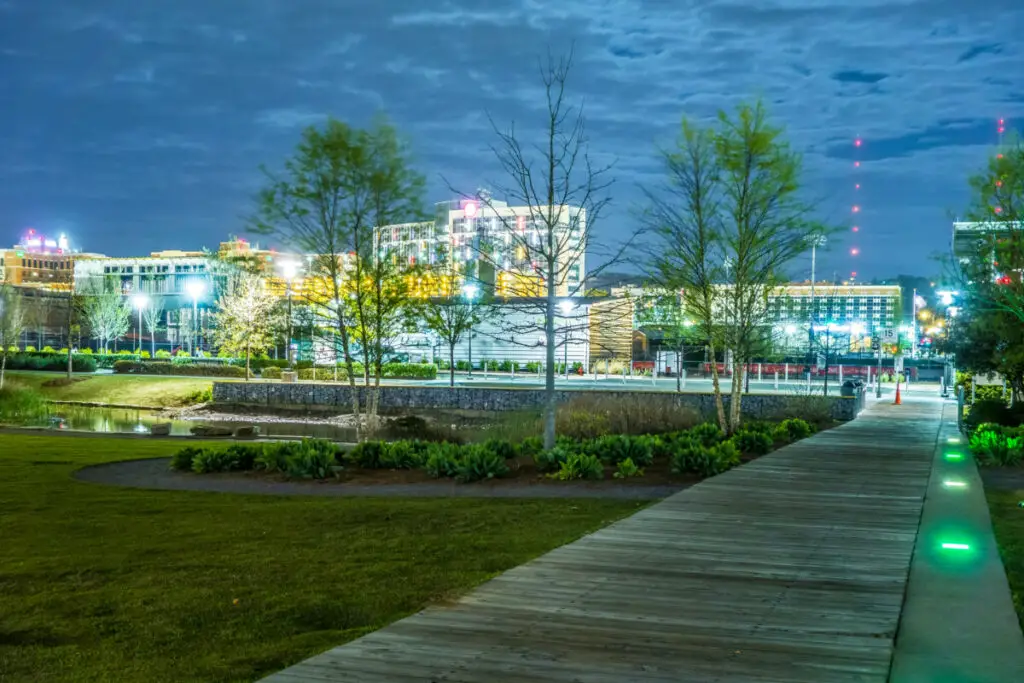 Airport
The airport is a huge center point in Birmingham

, Alabama. It was created a little less than forty years ago in 1986 as a little airport that had about 38 flights daily. It used to only host about 1.9 million people a year but has since increased capacity and flight options.
In 1993, the airport began to have direct flights to Canada and Mexico and became an international airport. Now, this airport hosts about 3 million people annually and is looking to become one of the cheaper small airports in the country. They are also continuing to add direct flight options.
When I flew in and out of the Birmingham Airport, I remember it being a nice experience. The security line moved smoothly, the workers were friendly, and the airport was not confusing to travel through or around.
In comparison to other international airports like Denver or Las Vegas, this airport was smooth and calm. There are several amenities in the airport that make it stand out from other airports such as a currency exchange station, nursing stations, and designated smoking places. This airport has basic food, shopping, and restrooms as well.
For people coming into or out of the airport, there are several different transportation options. Individuals can choose to rent a car, use a taxi, use a rideshare service, use a bus, or use a shuttle. Having a large variety of vehicle options after the airport makes it so tourists can easily move from the airport to their destination.
All of these different factors make it so the Birmingham-Shuttlesworth International Airport is a great place to land, whether an individual is visiting Alabama or just needs a good place for a layover.
Walking
Walking in Downtown Birmingham is a wonderful experience. There are sidewalks everywhere with plenty of crosswalks for people to use. It is a common experience to see students from the University of Alabama Birmingham wander the streets after class or to and from campus.
There are plenty of beautiful places to see when walking, such as Railroad Park and many different local restaurants and breweries. One of my favorite things to do was to look at all the murals that were present on the old brick walls of buildings.
Although walking through Birmingham is possible, there are a few things that I would say are worth keeping in mind. The people in the south are friendly and warm, so do not be too alarmed if random people say hi, wave, or try to talk to you.
The culture is different in the south and most people will treat outsiders as family. With this in mind, just like most bigger cities, it is also important to note that some parts of downtown Birmingham are not as safe as others. There is criminal activity and homeless communities in Birmingham, so traveling with others is recommended. It is also safest to walk during the day.
If an individual wanted to walk somewhere in the less populated or central parts of Birmingham, there would be different things to consider. When I lived in Hoover, Alabama I found it difficult to walk anywhere.
There are not a ton of sidewalks unless an individual was at a park or in a well-off neighborhood. The roads were incredibly packed and busy, which made me nervous to bike around town. Walking, although a good option downtown, is not nearly as feasible in the less populated parts of Birmingham.
Public transportation is always an important factor to consider when visiting or contemplating living in an area. Private cars can be unpredictable when it comes to parts breaking and repairs being needed! Sometimes, public transportation is the solution. Now, it is easy to see that public transportation is a great option if an individual lives or visits Birmingham, Alabama.