Baton Rouge, Louisiana is a unique and beautiful city along the bank of the Mississippi River. The town is famous for its Marti Gras, sports teams, and more. However, there are plenty of reasons not to move there, and you can learn about 17 of them today.
Baton Rouge may be a good place for some, but it is expensive, the traffic is horrendous, and there is a lot of crime. Here are 17 reasons not to move to Baton Rouge, Louisiana.
1. Lots of People
The population of Baton Rouge

was around 2.3K in 1840 and was at a slow and steady incline until between 1940 and 1970 when the population grew from 34.7K to 169.5K. The population has increased with little fluctuation since then. There has been a slow and steady decline since 2010. It is now around 214.4K.
After Hurricane Katrina, Baton Rouge welcomed a lot of residents into the city. This began the large increase in the population.
Baton Rouge is not the town for introverts and even most extroverts. With the amount of traffic and people in line at grocery stores, most people's patience runs thin quite quickly. The high amount of people causes a lot of other issues such as the costs of living and public transportation.
2. Little and Bad Public Transportation
Most people who live in Baton Rouge have their own car, so it is going to be difficult to live there if you do not have one. Don't plan on using public transportation because there are not many forms of it. The public buses that are there probably won't even be able to take you where you need to go, as bus routes are limited.
It is much easier to get around the city if you have your own car.
Luckily, If you plan on going to the Louisiana State University, there is public transportation

available to students. However, it is often very crowded because of the lack of other sources of public transportation.
3. Traffic/Accidents
The large population and lack of public transportation mean that there is a lot of traffic. There are a lot of students and sports activities that keep the roads busy. The large Mississippi river goes through the middle of the town, making it so there are not a lot of backroads or shortcuts.
The LSU games are usually crowded with fans, and the late-night traffic can make nighttime a dangerous time to drive during. People are distracted, in a hurry, and sometimes intoxicated.
For every 100,000 residents, there are about 16.6 accidents every year. Baton Rouge is the second most dangerous city

to drive in, therefore, car insurance is extremely expensive. Some drivers pay as much as $2,624 per month.
If safety is an important aspect of the city in which you live, Baton Rouge, Louisiana is not for you, especially if you are an anxious driver.
4. Crime
Baton Rouge is safer than only 2%

of the other cities in the United States. 92% of the other communities in Louisiana have a lower crime rate than Baton Rouge. There is a lot of violent and property crime in this city. People get murdered, beaten, and stolen from often. The law of incarceration is supposed to help with this, but it has not proven to be successful.
The chance of becoming a victim of a violent crime is 1 in 108 people. Becoming a victim of property crime is 1 in 21.
Motor vehicle theft is also common at 1 in 271 vehicle thefts per year.
It isn't a 100% chance that you will be the one affected by one of these crimes, but it happens in Baton Rouge more often than in other places. If you want to stay safe and keep your property safe, don't move to this city.
5. Parties
Baton Rouge, Louisiana is famous for its Mardi Gra parties! These take place in New Orleans for the most part, but the beads, crazy outfits, drinking, and Jazz music take place throughout the state. If you aren't a drinker or a partier, you will feel left out most of the time!
If you want some quiet time at night, it may be a challenge. In the city, it will be noisy with parties and lights, and the lights may flash. This town is not for those who enjoy their privacy, peace, and quiet.
To bring a small amount of positivity to the crazy partying, there are always exciting and tasty foods. You will read more about that when the diet culture in Baton Rouge is mentioned.
6. Racism
Baton Rouge is so diverse. There are Mexicans, Africans, Asians, and more. It's great to live in a diverse place, but Baton Rouge doesn't have a good reputation when it comes to people getting along peacefully.
Political upheaval takes place at the capital building more often than not. There are a lot of sensitive topics in the city when it comes to the color of someone's skin.
Because most people don't get along, there is a lot of segregation and it will be hard to make friends. You will get a lot of funny looks and someone may get a wrong impression if you look at them for too long.
7. Extremely Hot
It gets really hot and humid. In Baton Rouge, the temperature stays hot day and night. Throughout other parts of Louisiana, there is a cool breeze that brings a sigh of relief in the nighttime, but that is not the case in this city. August is the hottest month, with the average temperature being 83 degrees Fahrenheit. This may not sound too bad, but the humidity makes it almost unbearable.
If you can't stand the heat, you don't want to move to Baton Rouge. It makes it difficult to get the exercise and vitamin D that you need if you can't stand being outside.
8. Extremely Humid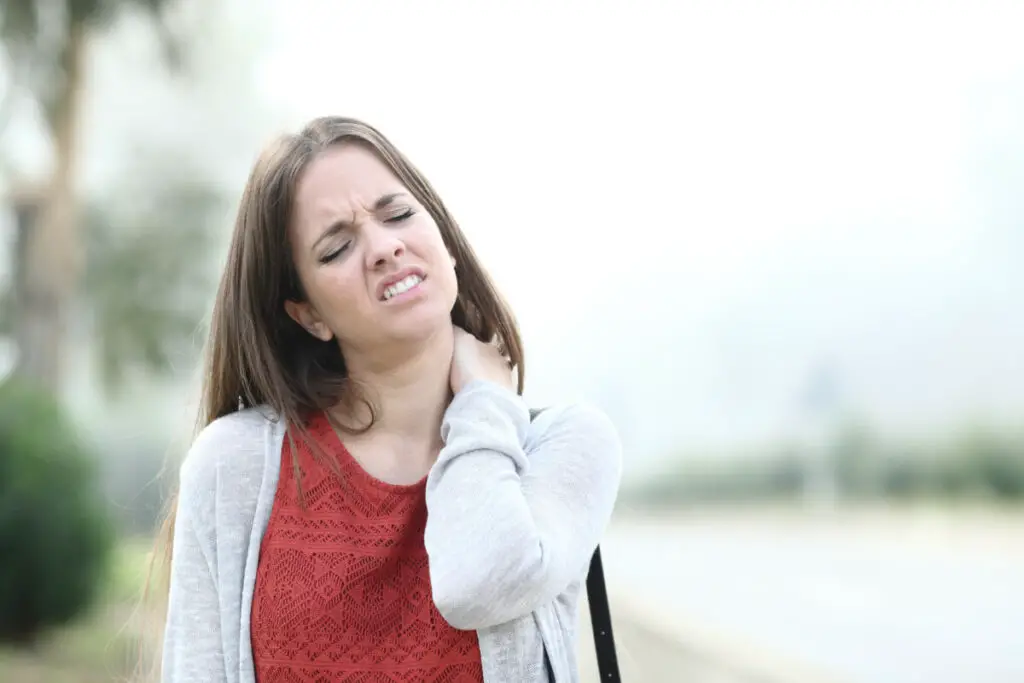 If you haven't experienced high levels of humidity, don't plan on happily getting used to it. It makes a huge difference in your energy levels and breathing regularity. It may be uncomfortable to feel soaked all the time, even when you get out of the shower. Standing in big crowds at sports games may not be comfortable or smell very good because everyone is hot and sweaty from being outside.
9. Natural Disasters
You have likely heard about Hurricane Katrina, a large hurricane that flooded and destroyed many parts of Louisiana. Ever since it happened, there have been more natural disasters such as Hurricanes Gusto and Ida.
There is also a lot of flooding that happens in Louisiana. The rain can poor for days at unexpected times. Cars break, houses get moldy, and work gets canceled. Prepare to be paying for good flooding insurance if you're living in Baton Rouge!
10. Insects
If you aren't used to the sound of flies and bees whizzing around your ears, you will have to if you move to Baton Rouge. The hot temperature and high humidity welcome a lot of insects.
Did you know that love bugs are real? Well they are, and there are lots of love bugs that come to Louisiana in September. They get their name because the male and females are usually attached to each other. So, when it gets closer to the fall months, you will see some couples on your car, house, garbage can, and more.
More information about bugs in Baton Rouge is found in the video below.
A takeaway from the video is that not only do the love bugs enjoy living in the capital of Louisiana, but flying cockroaches do too! If you do end up moving to Baton Rouge, save money for bug spray and pest control.
11. Snakes
Snakes love the humid and hot weather in Baton Rouge too. Snakes are found in the streets, grocery stores, basements, backyards, and more. If you have a phobia of snakes, do not move to Baton Rouge!
The dangerous snakes in Baton Rouge include the Canebrake Rattlesnake, Copperheads, Diamondback Rattlesnakes, Cottonmouths, Texas Rattlesnakes, and more, as you can learn more about in the video below.
If these snakes are going to be around you, they are most often found underneath old materials and garbage. So, if you want a better chance of keeping them away, keep your yard and living area clean.
12. Expensive Living
People are leaving Baton Rouge, so the rates are going down, but the cost of living is still high. If the number 100 is the national average cost of living, all of Louisiana is at 90.4. Grocery is at 95.3 and transportation is at 111.4. Compared to other cities in Louisiana, Baton Rouge is much closer to the national average. Therefore, it is expensive compared to the other cities within the state.
The median cost to rent is around $886 per month, and the median house value is $185,000.
The average household income in Baton Rouge is $70,902 with a poverty rate of 24.39%.
13. High Sales Tax
Paying the extra money through taxes really adds up when the rates are high. If you are already concerned about paying for meals and rent, it will be even harder to do in Baton Rouge.
The sales tax in Baton Rouge is through the roof! The rates vary among the different counties but the average rate for the state is 4.45% and the average local sales tax is 9.528%.
Louisiana has a higher sales tax

than almost all other states in the US. The only other state that has a higher sales tax rate is Tennesee, which has an average sales tax of 9.55%.
14. Bad Employment Rate
Although it is not among the top 3 states with the worst unemployment

(California, New York, and Nevada), Louisiana still has a higher rate than most states. In May 2022, the unemployment rate was at 3.2%. Other states in the United States were at this same level or higher, but most states are lower. For example, Idaho was at 2.5% and Indiana was at 2.2%.
There is still a good chance you will get a job

in Baton Rouge, but you don't want to be without a job in Baton Rouge, especially when living expenses are so high.
15. Diet
People in Baton Rouge love their meat! This can be good for some people, but there will be limited options for people on vegan or other special diets.
Many Baton Rouge locals enjoy hunting and getting their own meat. This can be an enjoyable environment for some, but not for everyone.
Being on the coast and having a river nearby, Baton Rouge is famous for its Cajun and Creole cuisine. It sounds delicious! With the popularity of seafood and other meats, it may be difficult for a vegan or vegetarian to get tasty options for their meals and snacks.
Chicken wings, ribs, steaks, pork chops, and more are found for sale on almost every street in Baton Rouge.
16. Bad Public School System
If you have a family and value your children's education, you may want to do your research on the best public school when it comes to schooling in Baton Rouge. The public school system

in Baton Rouge was once rated 50/51 in the United States. This means that there was only one other state in the country that had a worse public school system that year!
Thankfully, since then, Baton Rouge has taken action to improve the school systems. They are in the process of learning and developing better school systems.
Because of the bad reputation of public schools, it is more common for parents to homeschool their kids or send them to a private school.
17. Lots of College Students
Go LSU Tigers! The university is located near the Mississippi River and is filled with young college students who love to cheer on their football team.
The median age in the town is between 30-31

.
There are about 21,353 male students and 30,757 female students attending LSU. The college students take up a good portion of the population

and space in Baton Rouge, so if you don't like interacting with college students, you don't want to move to Baton Rouge, Louisiana.
Related Topics:
If you like the article above, here are some other similar articles you should check out!
Is Baton Rouge, Louisiana a Liberal City?

Is There Public Transportation in Baton Rouge, Louisiana?

Is There Public Transportation in New Orleans?