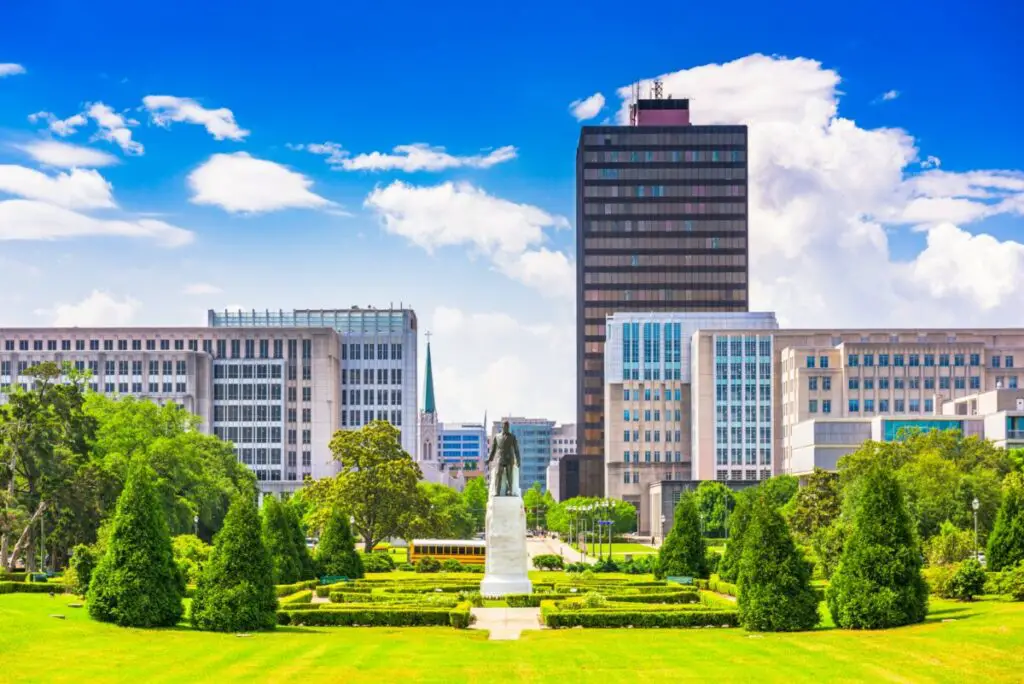 With gas prices soaring these days, many people are looking for a cheaper way to travel. Public transportation is a great way to get around town without breaking the bank. However, the task of finding and navigating the public transportation system in your city may be a bit daunting and might not even exist in your city.
There is public transportation available in Baton Rouge, Louisiana. The city offers seven public transportation routes downtown. They do this through public transportation services such as the Capitol Area Transit System, the Capitol Park Trolley Service, and the LSU Tiger Trails Transit System.
With so many options, it seems like public transportation is the way to get around in Baton Rouge, right? Now that we've established that a public transportation system exists in Baton Rouge, let's talk a bit more about your options as well as how you can navigate the system.
What the City Says
The downtown district website claims that public transportation is one of the better options for getting around the city. Depending on what you plan on doing in the city, public transportation is the more economical option. Although metered parking spaces are free on weekends, it costs around $3.60 per hour

or $12 per day to park downtown. This is more than double the cost of one bus fare.
If you're looking at visiting the city for the day shopping, eating, and sightseeing, it might be worth it to pay for parking, but if you are looking for a cheap way to get to and from work or school, it's better to take the bus. In fact, the Capitol Area Transit System is the only public transportation that isn't free. Although their routes are more limited, the trolley and LSU Tiger Trails services are offered at no cost to commuters.
What Locals Say
Although locals appreciate that there is public transportation available, they think it needs to be greatly improved before more people start taking advantage of it. The main problem is that it is unreliable and never arrives at the bus stop on time. One local said,
Not only are the buses usually late, thus making the schedules obsolete, but because of the multiple stops that the buses make, it ends up taking way longer to get from point A to point B. The buses simply can't keep up with the demand and the amount of area that they cover.
Instead of waiting on the slow and unreliable bus, most locals opt to drive private vehicles, carpool with friends, or even bike. The only public transportation system that most locals have a good opinion

of is the LSU Tiger Trails Transportation System.
Most locals would argue that if you have to get around campus, you will need to take the bus, but if you are looking to do anything else in Baton Rouge, be prepared to drive, bike, or walk to save time and probable frustration with the ever-so-lacking public transportation system.
Different Types of Public Transportation in Baton Rouge, Louisiana
Capitol Area Transit System
Although CATS is independent of the city government, it boasts the most routes of any public transportation system in Baton Rouge, Louisiana. The system helps commuters reach over 225,000 jobs

within walking distance from the route through its 29 different bus lines. You can find a schedule here

, as well as a map of the routes here

.
Since it is a government-supported private company, the Capitol Area Transit System does charge fares for rides, although they are very economical. Below is a table outlining the different passes available and their prices.
| | |
| --- | --- |
| Type of CATS Pass | Cost of Pass |
| One Time Pass | $1.75 |
| Week Pass (Monday-Friday) | $4.00 |
| Weekend Pass (Saturday-Sunday) | $19.00 |
| 7 Day Pass | $19.00 |
| 15 Ride Pass | $24.50 |
| 31 Day Pass | $56.00 |
Table of the Price of CATS Fares

As you can see, even the most expensive pass is likely less than what you would spend to fill up your car with gas. There are also discounts for disabled or senior passengers.
Capitol Park Trolley Service
The Capitol Park Trolley Service runs on weekdays for limited hours but is a cute and fun way to get around and explore downtown Baton Rouge. The trolley stops about every eight minutes and runs from the Riverfront Plaza to Fourth and Florida. For a detailed map of routes and attractions, visit this link

.
LSU Tiger Trails Transit System
The Tiger Trails Transit System is another free public transportation service that helps people like students, staff, faculty, and visitors travel to and around the campus of Baton Rouge's own Louisiana State University. Tiger Trails has stopped outside of popular student housing complexes and even takes students from parking lots such as the commuter lot further into campus.
The busses generally run

the routes from 7:00 am until 3:00 am, with buses stopping less frequently after 6:00 pm. However, this may change, especially during the holidays or the summer, when students go home, so make sure you check the schedule often.
Resources, Tips, and Tricks to Navigating Public Transit in Baton Rouge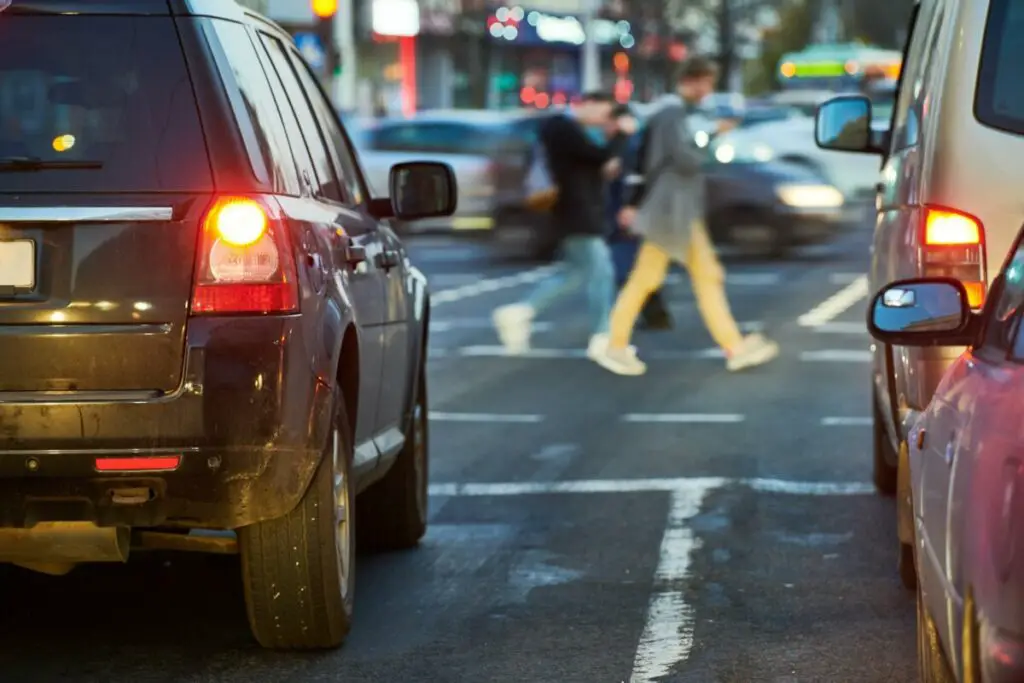 Navigating public transportation is stressful, especially when you are new to town or running late. I remember when I first moved out and didn't have a car, I would always be so stressed that I would get lost or stranded. Luckily, there are a lot of resources out there for commuters today in the form of transportation apps. Most public transportation systems also have websites you can go to to get more information about their routes and schedules.
Moovit
Moovit

is a popular app that helps people find the most efficient way to get from one location to another. It is simple and easy to use, you just plug in where you are starting and your final destination. After that, the app will have different route options for you, all of which tell you where to walk to get to the bus stop, what line to take and what stop to get off on. Users call Moovit a lifesaver. It even updates arrival times, letting you know if the bus will be late or early.
Route Shout
Route Shout

is another public transportation app, but unlike others, it was developed specifically for the Capitol Area Transit System in Baton Rouge. Unlike Moovit, Route Shout doesn't give you directions but instead shows users where their bus is as and gives them quick access to the bus schedule.
Google Maps
Google Maps

is similar to Moovit, as it gives you directions in addition to the bus arrival time. All you have to do is type in your destination and switch the transportation method from "driving" to "transit" to get directions. However, Google Maps doesn't always give users the most efficient directions.
Accessibility
Most public transport options in Baton Rouge meet disability requirements

as well as have designated seats for seniors and people with disabilities. For those worried about bringing their guide dogs or service animals on public transportation, it is no problem, as they are allowed on public transportation vehicles.
Pros of Using Public Transportation
Although it may be more convenient to drive your own car, there are many benefits of opting to take public transportation. Some of these include the cost, environmental impact, and reduction of traffic. Let's talk a little more about each of these factors and how you can make a positive impact on your wallet and your community by taking advantage of public transport systems.
Cost
One of the biggest pros of taking the bus is that it is less expensive. With gas prices going up almost every day, I think everyone's looking to save a bit on transportation costs. In Baton Rouge, gas currently costs about $4.47 per gallon

, meaning it would cost over $60 to fill up the average car. On the other hand, a bus pass for even an entire month costs less than that.
Environmental Impact
CO2 emissions and pollution decrease by 45%

by taking public transportation. This helps create healthier communities. When people aren't breathing in as much smog and pollution, they have fewer respiratory illnesses and fewer cancer diagnoses. Chemicals and fluids used for car maintenance also have a negative environmental impact that would be reduced if more people relied on public transportation rather than their personal vehicle.
Reduction of Traffic
If more people take public transportation, there would be fewer cars on the roads, which means there will be less traffic. Not only would commuters with cars get from point A to point B faster, but buses and their occupants would too. Roads would take on less wear and tear, which means there would also be less construction and traffic from that. It would also save you and the government money from having to pay for those repairs.