Choosing where you want to retire can be a daunting task. Retirees have to take many things into consideration, including taxes, living costs, healthcare, and available activities. This can make deciding where to retire a grueling process.
Phoenix, Arizona is a retiree hotspot. Retirees enjoy a various number of activities and perks. However, there are downsides to retiring here as well. If you are considering retiring in Phoenix, then you will want to continue reading.
Below is a list of the eleven things you should know before retiring in Phoenix, Arizona. After reading the list below, you will know whether or not Phoenix is the place for you.
1. The Taxes Are Affordable
Before retiring, one of the most important things to consider is the taxes. The number one thing to know before retiring in Phoenix is that the taxes are affordable.
In Arizona, pension income is eligible for deductions. In addition, social security benefits are not taxed. Because of this, taxes for retirees is not unreasonable. The only downside is that income from a 401(k) is taxed.
2. The Weather is Always Hot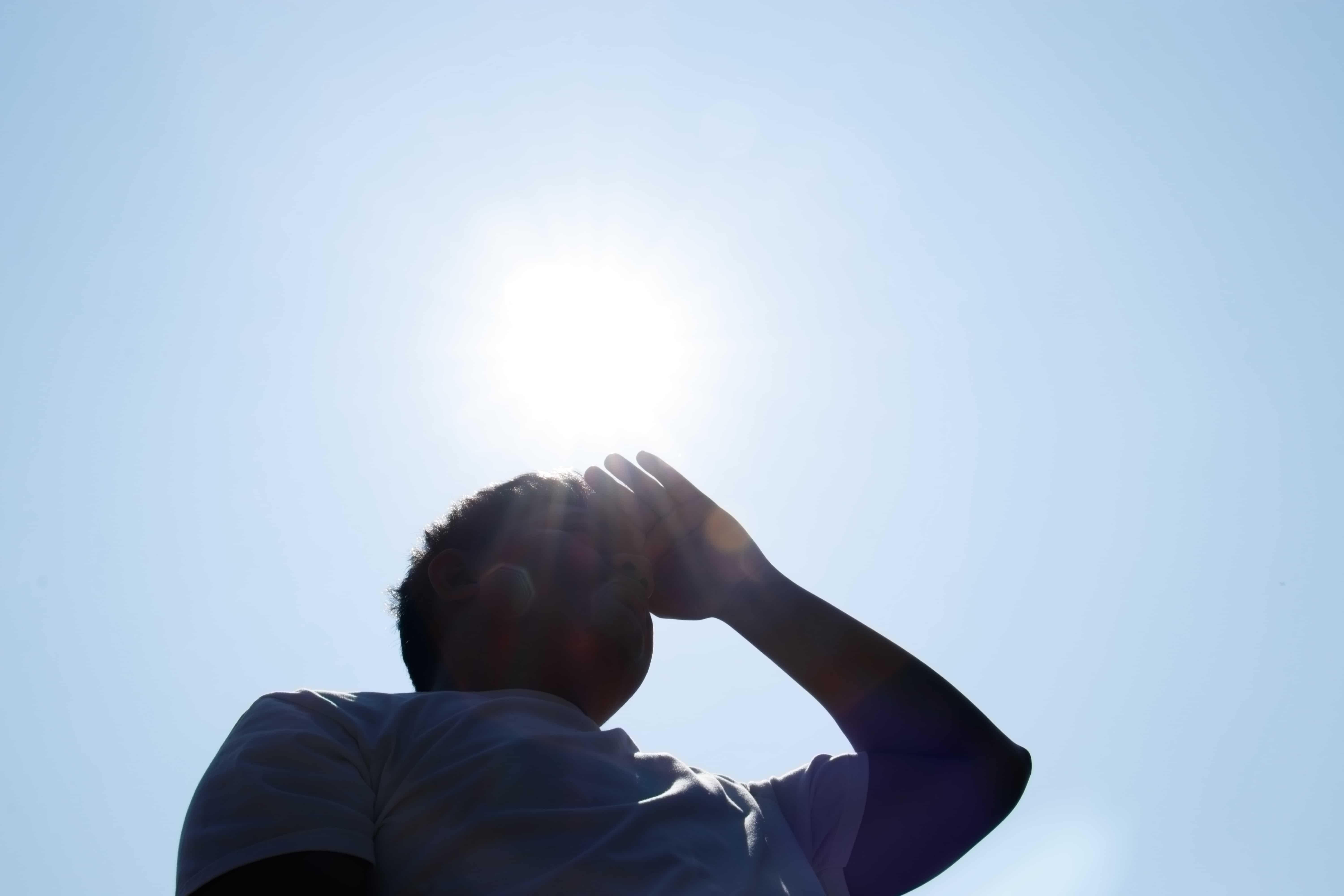 The second thing to know before retiring in Phoenix is that the weather is always hot. It is no secret that Arizona is known for its warm weather. However, some are surprised to discover just how blazing the summer heat can be. When living in Arizona, there is virtually no break from the warm weather.
For some retirees, the weather is welcoming. For others, however, they try everything to escape it. If you do not handle dry, warm weather, then Phoenix is not for you.
In the summer months, the average temperature is 105 degrees Fahrenheit. Even during the evenings, the weather does not cool down much, as the lowest it will reach is 80 degrees.
During the winter months, it is still considerably warm. Do not be expecting a white Christmas as the average temperature during December is 60 degrees. During the coldest months of the year, the weather rarely reaches below 70 degrees. If the weather does reach below 70, locals consider this chilly and bring out their warmest clothes.
When retiring in Phoenix with the heat, it is like being on a summer vacation all year long. Before retiring here, ensure you enjoy sunbathing.
3. There Are Affordable Homes
The third thing you should know about Phoenix is that there are affordable homes available. Low property taxes and low home prices make Arizona a perfect place to buy your home.
With Phoenix being such a large city, retirees have nearly endless options in choosing where they want to live. Retirees can choose to live in assisted living, the center of the big city, or smaller towns. Phoenix offers places to live for nearly any budget. You are sure to find a home that will fit your needs as well as your budget.
In addition to the low cost of homes, the cost of living in Phoenix is considerably low. In Phoenix, the cost of living is 5% less than the national average. For those retiring, the low property taxes, low home prices, and low cost of living make Phoenix a desirable retiring destination.
4. There is Access to Major Hospitals
The fourth thing to be aware of is that there is access to major hospitals in Phoenix. For those retiring, available quality healthcare is crucial.
Before retiring, many fear that they will not have quick access to major hospitals. However, there are 52 hospitals in Phoenix, so there will be a hospital near you, wherever you decide to retire in the area.
Although all of the hospitals are great, below is a list of the five best medical centers in Phoenix:
Mayo Clinic-Phoenix
Banner Boswell Medical Center
Banner-University Medical Center Phoenix
Abrazo Arrowhead Campus
Chandler Regional Medical Center
Source: Health.U.S.News
When retiring in Phoenix, there are many hospitals available. The hospitals are highly ranked, and take great care of their patients. Exceptional healthcare is important when you are retiring, and that is exactly what Phoenix offers.
5. Poor Transportation is Available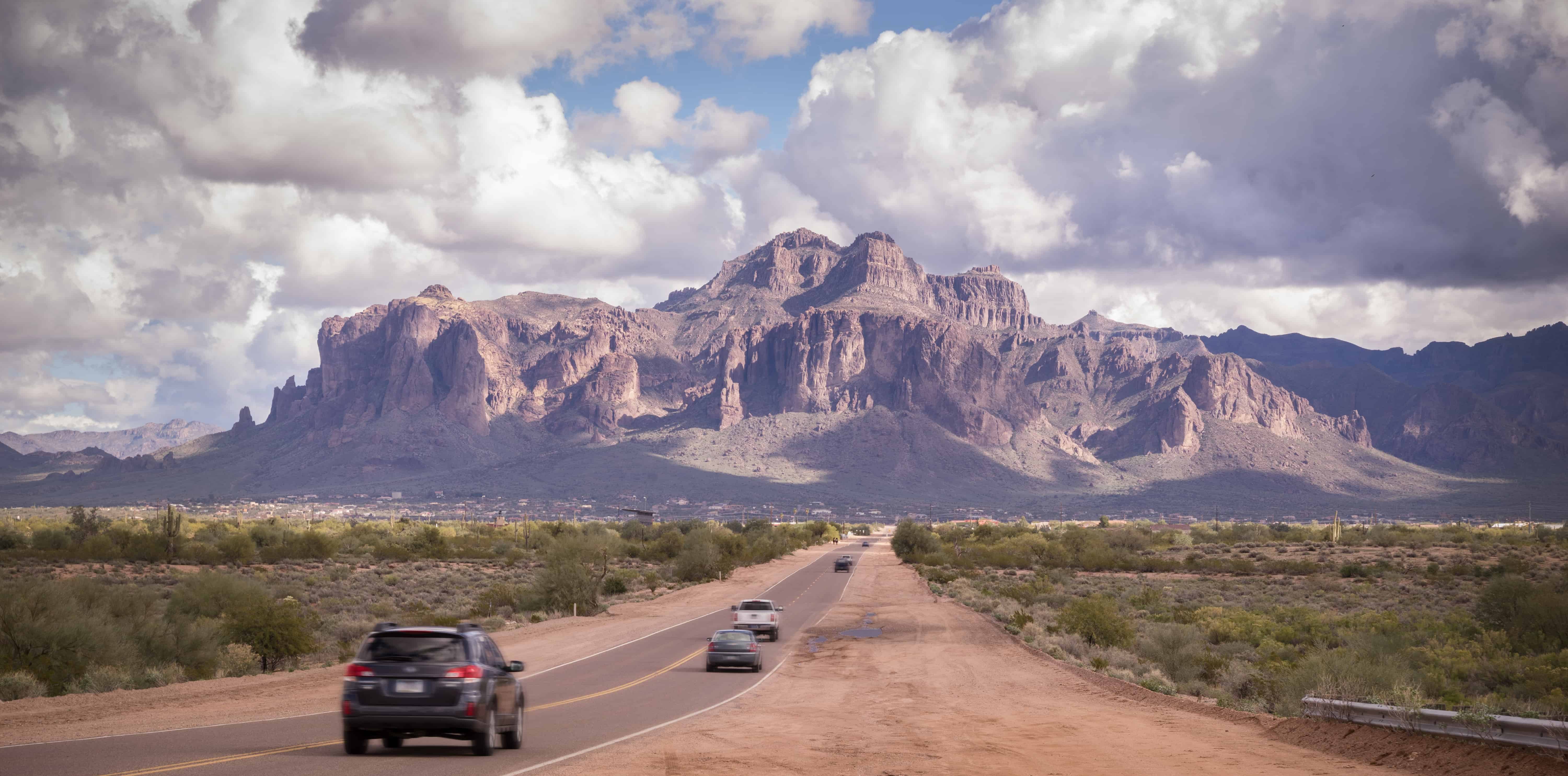 The fifth thing you should know before retiring in Phoenix is that poor transportation is available. You will need access to transportation if you decide to retire here. Ideally, you will have your own car. If you do not own a car, ensure you know someone who will not mind driving you around. Biking is possible if you are staying local, however, that is not an option for many.
Although there are many large cities that have enough public transit so you can get by without a car, Phoenix is not one of those cities. There is very little public transit and walking everywhere is nearly impossible. With the exception of the Light Rail, public transit is unavailable. With a city as large as Phoenix, you will need some method of transportation.
6. Activities Are Available
The sixth thing you should know is that there are many activities available. When retiring in Phoenix, you will never be bored. Many attractions offer discounts to residents during their less popular times. Make use of this perk!
Phoenix is home to many attractions. Below is a list of the most popular activities available in Phoenix:
Phoenix Zoo
Wrigley Mansion
Biltmore Fashion Park
Musical Instrument Museum
Butterfly Wonderland
Arizona Science Center
Golf
Phoenix Art Museum
Desert Botanical Garden
Papago Park
7. There is Diversity
The seventh thing to know before retiring in Phoenix is that there is a large amount of diversity. Community members are welcoming of everyone, and prejudice is not as common.
There are over 20 Native American tribes represented in Arizona and is the state with the largest percentage of land devoted to reservations. Also, nearly 20% of people in Arizona are Spanish speakers. Arizona has the third highest number (and sixth highest percentage) of Native Americans in the country, home to nearly 10% of the total Native American population in the United States. Arizona also has a large Mexican population, comprising 25.8% of the population, and a large German contingent, making up 16.5% of the state population.

LeisureCare
8. Many Retirees Only Live There in The Winter
The eighth thing you should know is that Phoenix is known for having snowbirds. Snowbirds are those from colder climates who move to warmer ones during the winter. During the winter months, many retirees go to their vacation home in Phoenix, which makes traffic and crowding worse.
Although these winter visitors have a negative reputation, many suggest for retirees to only living there during the winter. The weather is still warm, however, it is much more bearable.
9. There is Easy Access to National Parks
The ninth thing you should know before retiring in Phoenix is that there is easy access to national parks. Spending your time adventuring the parks can be your new favorite hobby. As long as you have access to a car, there are many national parks in Arizona that you can visit.
Below is a list of five national parks near Phoenix that you need to visit:
Agua Fria National Monument
Phoenix Mountains Preserve
Casa Grande Ruins National Monument
Tuzigoot National Monument
Grand Canyon National Park
When living in Phoenix, going to a national park can be a day trip. Go with your friends, family, or even by yourself to enjoy the nature and scenery.
10. There is Beautiful Scenery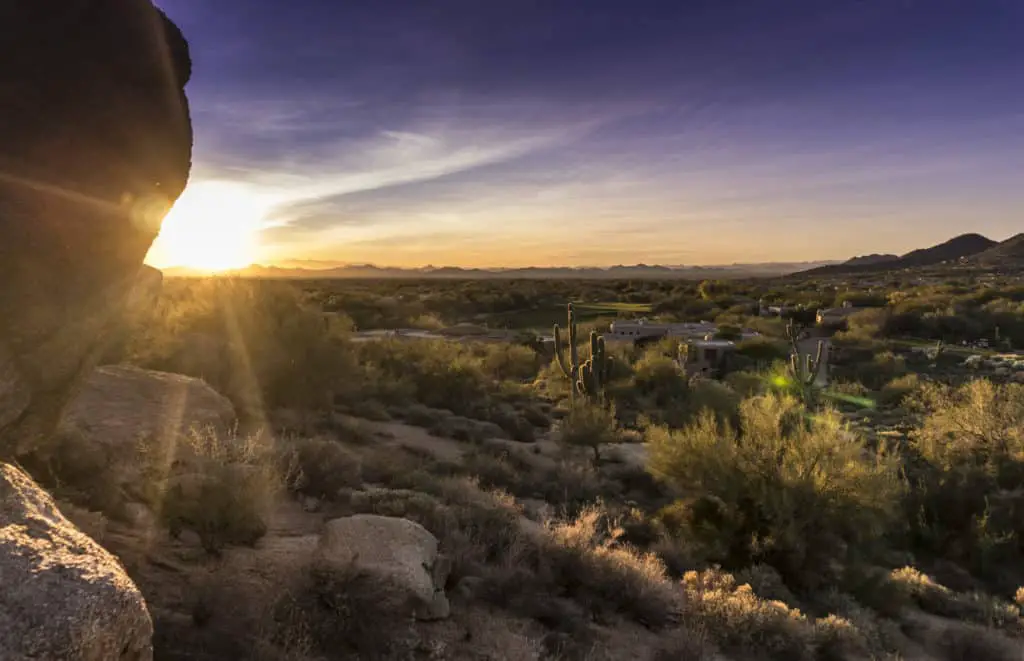 The tenth thing you should know before retiring in Phoenix is that there is beautiful scenery. Many think that because Arizona is a desert, its scenery has to be unattractive. However, just because of the large number of cacti and overall lack of vegetation, it does not mean there are not beautiful places in Phoenix.
Contrary to popular belief, there is gorgeous scenery in Arizona. The national parks mentioned above prove as a testament that Arizona's scenery is spectacular. In addition, the sunsets in Phoenix are unmatched. These sunsets can be enjoyed from nearly any home in Phoenix and can be appreciated every night.
Beauty can even be found in the large number of cacti. The saguaro cactus is a surprising example of this.
It can take 10 years for a saguaro cactus to reach 1 inch in height. By 70 years of age, a saguaro cactus can reach 6 and a half feet tall, and will finally start to produce their first flowers. By 95-100 years in age, a saguaro cactus can reach a height of 15-16 feet, and could start to produce its first arm

NPS.Gov
As you can see, by knowing about the nature in Arizona, it can lead to a newfound appreciation for the desert scenery.
11. There Are Many Monsoons and Haboobs
The eleventh thing you should be aware of before retiring in Phoenix is that there are monsoons and haboobs.
Monsoons are strong seasonal winds, typically accompanied by rainfall. Monsoon season in Phoenix is June through September. Although this may sound like an inconvenience, many locals actually enjoy the monsoons. This is because it allows for a break from the dry heat,
Haboobs are a strong dust storm that many retirees find aggravating.
Phoenix experiences various degrees of severity of these dust storms, but the haboob is the largest and most dangerous. According to the National Weather Service, Phoenix encounters on average about three haboobs per year during the months of June through September.

TripSavvy
Related Topics:
If you like the article above, here are some other similar articles you should check out!
13 Best Family Neighborhoods in Phoenix

9 Famous Celebrities Who Live in Greater

Moving to Arizona vs Florida: 17 Things to Consider