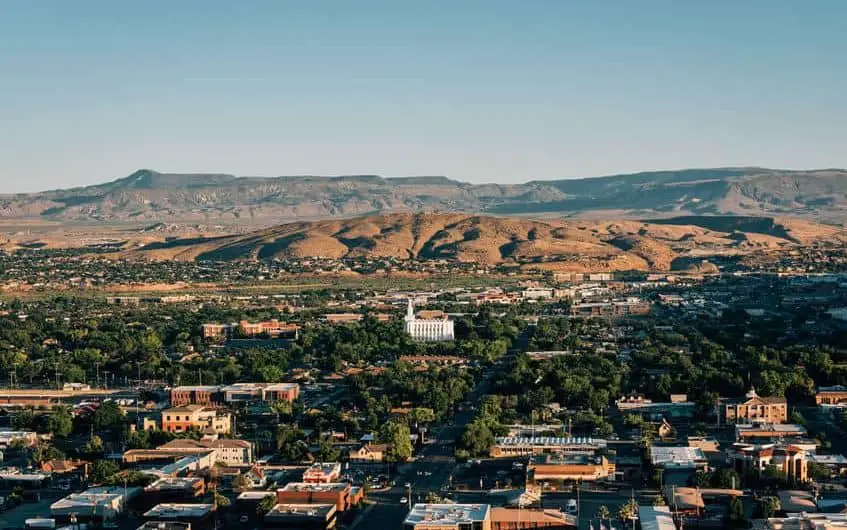 St. George is a remarkably beautiful place, and definitely an option to consider as you plan your retirement. But every place has its fair share of good and bad, and this city is no different. In this article, you will find some of the main pros and cons for choosing to retire in St. George, Utah.
Pros:
1. Lots Of Activities – Both Indoor And Outdoor
St. George is a place that has a large variety of things to do all the time, so if you choose to retire there you'll probably never get bored of all the things the city has to offer!
Outdoor activities are a more common thing in the area, so you will find a lot more variety in that category, but that doesn't mean that there aren't some notable indoor activities to choose from as well. Let's go through some popular examples from each to give you an idea of all that you can do in the beautiful city of St. George.
Indoor: There are many historical sites and museums found throughout the city. Some of the most fun ones worth mentioning are the St. George Dinasour Discovery Site at Johnson Farm, Rosenbruch World Wildlife Museum, Red Cliffs Mall, and the Mystery Escape Room. Multiple other shopping plazas, theaters, restaurants, and museums exist in the area for your indoor enjoyment! Antiquing is also a popular activity in that region that many people participate in, and you will find an abundance of stores to go hunt for hidden treasures in.
Outdoor: St. George is a place known for its beautiful red rocks and desert scenery; countless people travel there to climb, hike, camp, and bike in the area. So many of the most exciting activities in St. George are the ones that take place outdoors.
When I've been in St. George with my family, I've always seen at least 3 golf courses when we drive from one side of the city to the other. It's a popular activity that many people in the area enjoy, and others even travel to St. George to do it. There are also many hikes and climbs you can go on to get a better look at all the scenery above the valley. One notable one would be hiking up Dixie Rock, as this hike is simple and offers a fantastic view.
Zion's National Park is a very popular location for people to visit and is only an hour away from the main part of the city. St. George is also less than 2 hours away from Las Vegas, which makes for a great opportunity for weekend getaways. The Tuacahn Theatre is another notable part of the city. Though technically outside of St. George city limits, the outdoor amphitheater is a common place for people to go to enjoy a performance in a variety of the arts. And whether you are religious or not, the LDS St. George Temple is a beautiful site to go and walk around while admiring the building and grounds.
2. A Rich History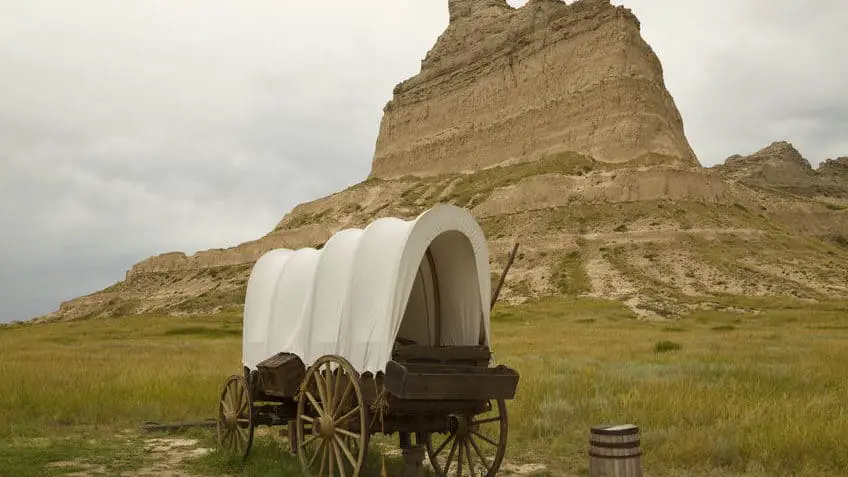 As mentioned in the previous category, St. George has many historical sites that have been preserved to offer people a glimpse into the rich past the city bears. It has a great history partially shown through the many museums and old buildings that exist there.
First established in 1861 by an LDS Apostle named Erastus Snow, the city was originally called "Dixie" because the founders were sent to settle there and start a cotton mission. Cotton did not turn out to be a successful crop, but tourism became an important part of the growing settlement because of nearby Zion's Park, and the city was later named "St. George" after another LDS Apostle. Remnants of the town's old name can still be found in the name of the University and places like Dixie Rock.
Even with the growth of the city today, there are still parts of it that have a very suburban/edge of the wilderness feel, making it a place with more variety than other heavily populated cities.
3. Great Weather Conditions Year Round
One of the perks of living in St. George is that it practically never snows there, and the temperatures are rather reasonable all year round. As it is part of a desert biome, about 250 days of the year are dry, with the wetter months typically being between September and March.
Warm weather, while sometimes almost stiflingly inconvenient in the summer months, is good for arthritis and aging bones, which is another key reason why St. George would be a good place to retire.
One difficult thing about this weather is the bugs. St. George has its fair share of spiders, scorpions, wasps, and cockroaches to watch out for.
4. Low Crime Rate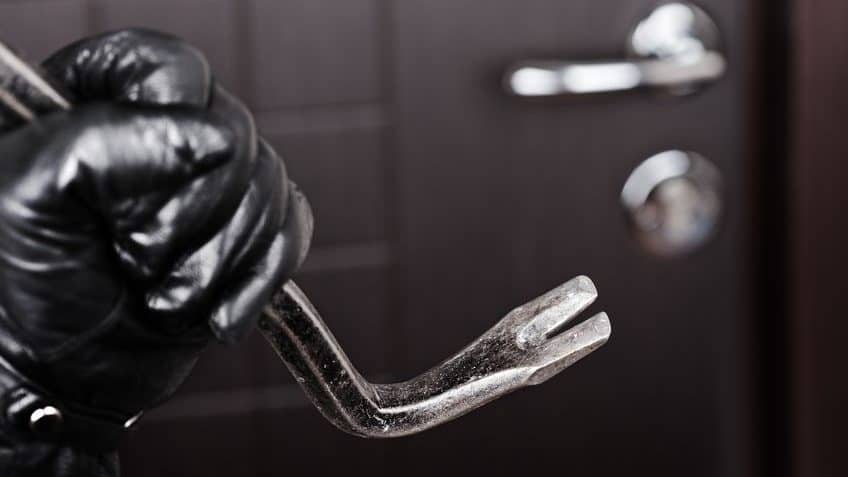 St. George is actually one of the safest places to live in Utah, and in the United States as well. In 2006, it was even voted as the most secure place to live in the U.S. The most common crime in the area is robbery and attempted theft.
The violent crime in St. George is 11.2 (with the U.S. average at 22.7) and property crime is 29.9 (with the U.S. average at 35.4). Source
5. Good Cost Of Living
Besides the cost of housing expenses, you'll find that the rest of the living costs are surprisingly affordable in the city. It is actually one of the cheapest places to live in the U.S., with a cost of living index of only 88.3 in contrast to the average 100.0 of the country. Source
6. The People In The Area
Overall, the people in this area are incredibly nice and open to people from all over. Something that can be seen as both a pro or a con, depending on your view, is the high ratio of LDS to non-LDS members in the community. Some people fall on all ends of the spectrum when it comes to how they feel about that, so just know it's something to consider when you think of moving to the area.
Cons:
7. Housing
The population of St. George is rising at a steady increase and that can make it difficult to secure housing. It's also more expensive to live there than in other parts of Utah.
The average value of a house in this city, according to Zillow, is $387, 274. And home values have gone up by 15.6% in the past year alone.
If you are planning to retire to a senior living center or retirement community instead of buying a home, there are a variety of places throughout the city for you to look at. The average cost for assisted living in St. George is just a little over $3000, which is a little less than the national median of $3500.
8. History Of Nuclear Fallout
In the 1950s, a lot of nuclear weapons development testing occurred at and around the Yucca flats to the northwest of Las Vegas. Unfortunately, St. George received the majority of the nuclear fallout as a result. This caused an increase in cancer among the general population, especially as the wind carried in more radiation to the area.
Studies done in the time between the 1950s and 1980s showed that the following cancers were higher for the population of St. George in that time than the rest of the general population of the United States:
Thyroid
Bone
Breast
Lymphoma
Brain
Melanoma
Leukemia
Gastrointestinal Tract
9. Flash Flooding
Because St. George is part of a desert state, it is, of course, incredibly dry there. The city only sees an average of 10 inches of rainfall a year, and has a low precipitation rate, so sudden floods are probably the biggest weather problem the area faces.
In 2005, the Santa Clara and Virgin Rivers in Utah flooded the region and destroyed 28 homes, and also killed one person. It's probably one of the most devastating flash floods to ever happen in the area. Some minor flooding may occur every few years in or near St. George, so it's important to consider that when thinking about moving there.
10. Dixie State University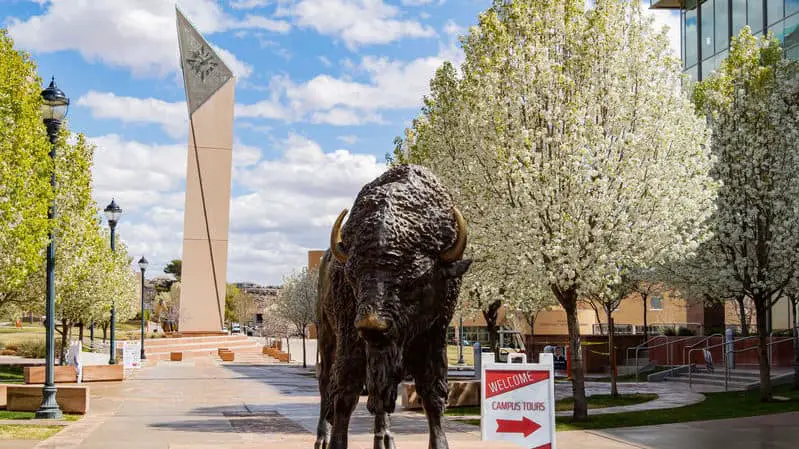 St. George is a very big city, so you aren't really in any danger of it feeling like a "college town." But the presence of the university can still have an impact on your living experience there. This would most likely be because of two things. The first is because of the age range of the students. Almost half of the university's students are between 18 and 21 years old so there are a lot of young people in the area. The second thing is that because of the university, you should take care to choose wisely where you want to live.
11. Alcohol and Liquor Laws
This can be seen as a con depending on if you are someone who actually drinks liquor or not. As mentioned previously, St. George is a city with a large part of its population belonging to the LDS church, and they do not believe in the consumption of liquor.
According to one source concerning the liquor laws in Utah state, there are "restrictions on ordering wine or beer outside of the hours of 11:30 pm-1 am every day. Packaged beer is available at grocery stores, supermarkets, and convenience outlets, but the maximum alcohol content is 3.2% per weight. If you want to have wine, heavy beer, or spirits, then you need to go to one of the state liquor stores." Source
Related Topics:
If you like the article above, here are some other similar articles you should check out!
13 Best Family Neighborhoods in St. George, Utah

17 Reasons Not to Move to St. George, Utah