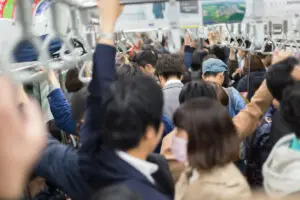 Like any larger city, Winston-Salem, North Carolina can be a beast to travel around. Here is a short guide on their public transportation.
There are four main public transportation options in Winston-Salem, North Carolina: bus, Amtrak, carpool, and vanpool. Each comes with its own positives and negatives but ultimately, passengers can get from where they are to where they want to go using public transportation in Winston-Salem.
Here is a breakdown of the four main public transportation options in Winston-Salem, North Carolina.
Public Transportation in Winston-Salem
There are 4 main options for public transportation in Winston-Salem. The biggest and most accessible are busses because they run pretty much everywhere, with a bit of walking to truly reach your destination, and are fairly cheap.
The Amtrak is a great way to travel long distances and typically has bus stops at stations to get you where you need to go. Vanpools and carpools are more up to you but Winston-Salem does offer resources to help you find vanpools and carpools to help you get where you are going.
The bottom line for public transportation in Winston-Salem is that it is slow. It is public transportation that must accommodate a plethora of stops, delays, and problems. While it is possible to use it to get from one place to the next, the average amount of time spent on public transportation including waiting, walking, and riding is about one hour just to cross the city. A commute that would normally take you around 20 minutes.
Busses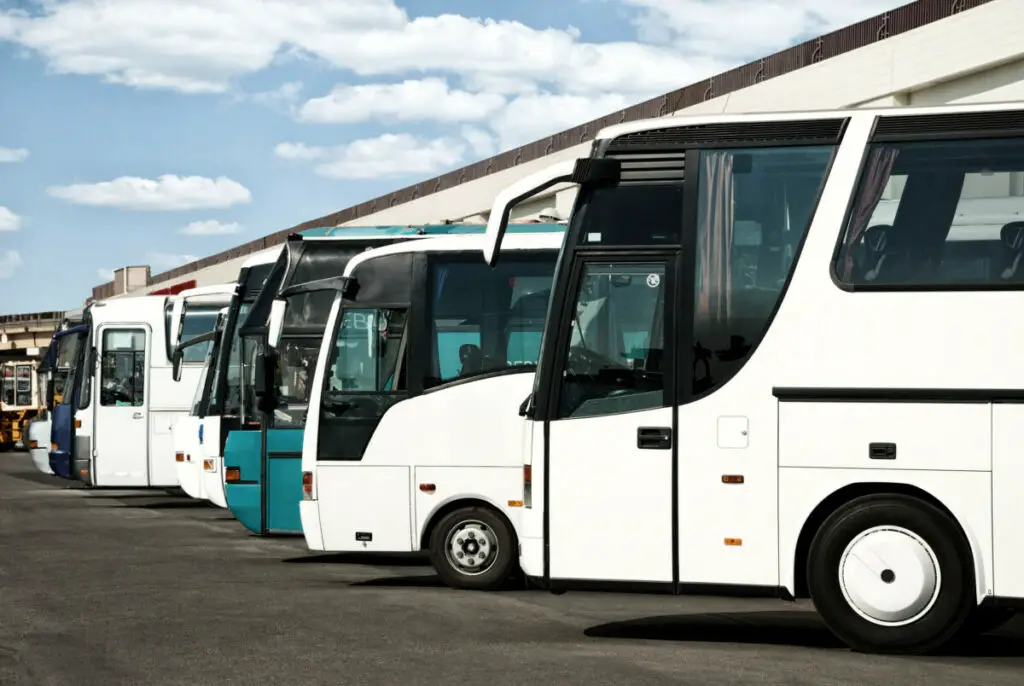 Winston-Salem busses run all over the city. They are pretty inexpensive, costing about $1 a day with different kinds of long-term passes, and have discounted pricing for disabled and senior individuals. The buses run from 8 am to 5 pm. In order to make sure you get on the right bus and correct station to transfer to another bus, if needed, you should call Winston-Salem Transit Authority (WSTA

) ahead of time to book your bus.
Because of the nature of bus transportation, every couple of blocks is a stop. This creates a lot more time to be on the bus and the chance that you won't be dropped off exactly where you want to be. While the public transportation scene has improved, it still cannot mask the fact that it is, at the end of the day, public transportation and therefore takes much longer to get around.
A large portion of Winston-Salem

residents rely on the buses to get to grocery stores, work, school, medical help, and just get around town. A study averaged the commute time using bus transportation to health facilities and found that the total ride, wait, walk time, and ride time on a bus is 106 minutes one way. And that was just for health facilities. Everywhere else is the same amount of time and possibly even longer.
And that's not even taking into account delays and possible time changes. WSTA

warns of possible bus pickup time changes of up to an hour. While they will call and warn you of these changes if you booked ahead, that's still a possible unforeseen hour. Add that to traffic, wrecks, extra unforeseen stop times due to circumstances out of your or the bus driver's control, and possible breakdowns in such a large, busy city, and it's no wonder they can take so long.
If you're wanting to leave Winston-Salem, there are lots of ways to do it by bus. However, that means transferring buses upwards of three times and hours of extra travel and wait time as opposed to just driving the route. It is possible, it will just take at least double the amount of time it would take a car to do the same thing.
All in all, the bus transportation in Winston-Salem is not as reliable as just having your own car. While it is extensive and has gotten much better in the last few years, it still buses in a busy city full of unexpected delays that are completely out of your control.
Amtrak
The Amtrak

only runs from the heart of Winston-Salem to High Point, North Carolina with a few stops in between. From there, it can go pretty much anywhere with lots of stops and possible transfers.
While it is more expensive than using the buses, it can be worth it if you are planning on going far away. It may even be faster, depending on the distance you want to travel and the time of the year. There is the wait time, possible extra bus travel, and possible walking distances to destinations. Usually, the Amtrak won't get you as close to your destination as the buses will.
That being said, Amtrak has the best reviews when it comes to transportation

in Winston-Salem, overall scoring 4.3 stars out of 5. With the seats and amenities, the Amtrak scored 3.7 stars out of 5 for the relaxing and enjoyability of the ride. When it comes to punctuality and timeliness, the Amtrak scored a perfect 5.
While riding the Amtrak may be a bit more limiting due to its reach not being as expansive as buses for the Winston-Salem area, it seems to be more well-liked and time-efficient, especially for longer commutes.
Carpool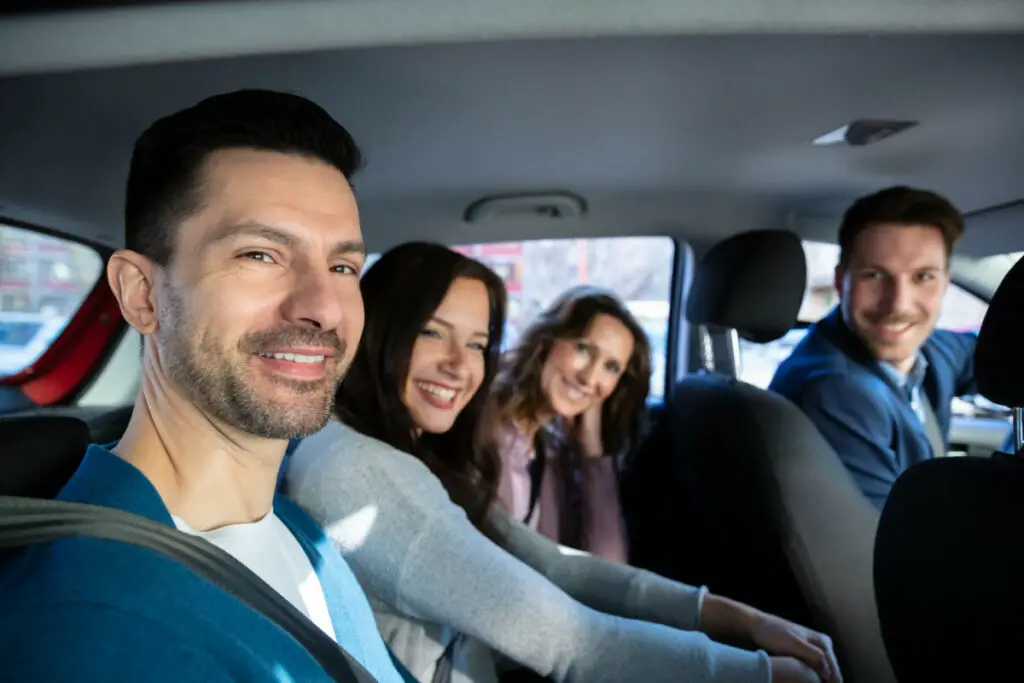 This way of public transportation

is more on you. It's up to you to find someone to carpool with and divvy up the cost of gas, times to drive or be a passenger, when to leave and be picked up, and all of that good stuff that comes with working with another individual. This is definitely one of the more efficient ways to travel across Winston-Salem, mostly due to the fact that you won't have to make a bunch of extra stops or deal with as many unexpected delays.
Piedmont Authority for Regional Transit (PART) has resources to help residents of Winston-Salem find carpools

with people who live around them and are commuting to somewhere close to where they want to go. This option is especially popular around the Winston-Salem universities and colleges.
This can be a great option for people who don't mind getting to know a stranger in order to get a ride. However, like all things dealing with hopping in a car with a random stranger, it is a good idea to be cautious and aware. If you don't feel safe or feel uncomfortable, it is okay to opt out and use a different carpool or different means of transportation. It is better for you to feel safe and say no than to go because you feel awkward or dumb and then get hurt.
Vanpool
Similar to carpooling, vanpooling is up to you and whoever you want to join you. Vanpooling is specifically in place for commuting to work and is becoming a more popular choice for businesses. However, there are a few more rules.
Vanpools

pick passengers up in public places, like buses, that are decided upon by the group. There needs to be at least 5 individuals who want to vanpool for a van to be provided by PART. At least two members of the group need to qualify as backup drivers and or primary drivers.
The monthly fairs are based on the milages of the round trip and the fares are divided equally among the passengers. It covers everything from gas to maintenance to insurance to emergencies. In case of an emergency, vanpool passengers are given a free taxi ride. It is best for a 15 or more mile commute one way.
Once the group is put together, they make the rules. When the van leaves, where it picks people up, when it takes them back home, who drives and when, and anything else the group wants. It is a month-to-month lease and can be terminated any month.
Conclusion
Public transportation in Winston-Salem is slower than just having a car. That being said, you can get pretty much anywhere using public transportation if you are willing to wait for long periods of time, have longer riding time, and have possible walking times to get to your destination. It can be worth it.
Buses have a great range of stops all throughout Winston-Salem with a bit of waiting. It is the slowest means of public transportation due to the extra stops and unforeseen delays, but it is cheap and can get you anywhere. Eventually, if you are willing to wait the extra hour or so and possibly walk a mile or two in order to reach your stop and or destination, buses are the way to go.
The best means of public transportation for shorter distances at a fairly cheap cost in Winston-Salem are carpools or vanpools. That way, you don't have to wait for extra stops or unwanted delays due to the public and the commute is mostly under your control. You also get the opportunity to meet new people, or bond with coworkers, while saving money on gas. You will also get to your destination in a more timely manner.
When it comes to longer trips, Amtrak is the way to go. While it is more expensive, it is very time efficient and with some extra transfers, it can get you almost anywhere in the United States. As far as getting around Winston-Salem with it, it is only of use to you in the downtown area and leaving the city.