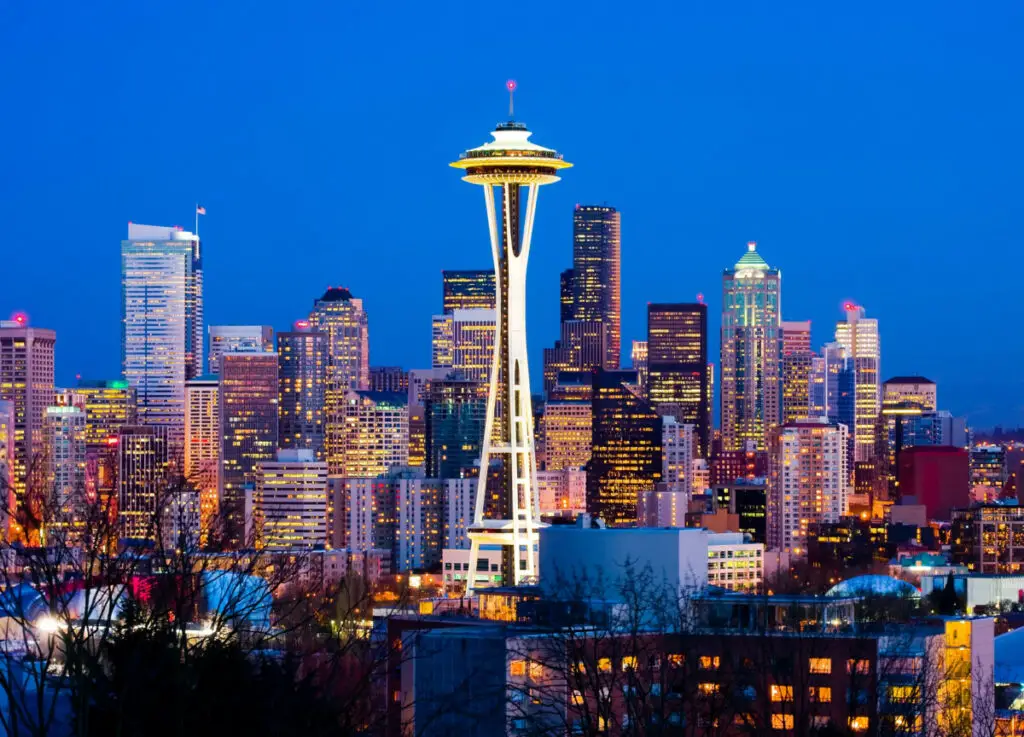 Seattle, Washington is a city full of tourist attractions, but is there a way to get to all of them via public transportation?
Seattle, Washington has several forms of public transportation that make it easy to get around the city. Public transportation in Seattle includes the Link Light Rail, King County Metro, Streetcars, Center Monorail, and Ferries. One can easily travel around Seattle without a car.
Continue reading to learn about all the different forms of public transportation that Seattle has to offer.
Link Light Rail
The link light rail travels throughout Seattle

with several stops, including downtown Seattle and the Seattle airport. Trains arrive at the stops every 10-15 minutes and run from early in the morning at 5 am on the weekdays to late at night at midnight on Sundays. They can get you from downtown Seattle to the airport in about 40 minutes.
Stops include:
University of Washington
Capitol Hill
Westlake
Pioneer Square
Rainier Beach
Seattle Airport
Prices are fairly affordable. For a one-way ticket, adults will pay between $2.25 and $3.50 depending on their destination and how long they will be traveling. Children are free when riding the train with a paying adult. The light rail can also be paid for with an ORCA card, which is talked about in the next section.
King County Metro Transit
The King County Metro

Transit is a bus system that has buses traveling all over Seattle and the surrounding neighborhoods. They make it easy with mobile apps that allow you to track buses and find bus stops.
Many locals say that the buses can get you anywhere in the city. Taking the bus may be more time-consuming, but they are much less expensive than a car and can get you almost anywhere. Once you get off at the bus stop, you will only have to walk for a few minutes to get to your destination.
King County makes it very easy to use these buses with the app and has hundreds of bus routes to choose from. The buses not only travel throughout the city but within the suburbs outside of it as well, like Issaquah and Bellevue.
The buses usually run from 5 am to 10 pm. For a single adult ride it costs $2.75, youth cost $1.50, senior citizens are $1.00, and children ride for free. Another way to pay for Seattle Transportation is through an ORCA card. They cost $3 and are a great way to track and pay for bus rides.
Seattle Streetcars
There are two Seattle streetcars

that run throughout the city, seven days a week. The South Lake Union streetcar runs from the South Lake neighborhood all the way to downtown Seattle. It has nine stops stretching out into 1.3 miles throughout the city. It runs on weekdays from 6 am to 9 pm, Saturdays from 7 am to 9 pm, and Sundays from 10 am to 7 pm.
The First Hill streetcar has 10 different stops that stretch out across 2.5 miles. It connects to several other forms of transportation throughout the city. It runs on weekdays from 5 am to 10:30 am, Saturdays from 6 am to 10:30 pm, and Sundays from 10 am to 8 pm. Both streetcars cost $2.25 per ride and $4.50 for a day pass. ORCA cards can also be used to pay for the streetcars.
Seattle Center Monorail
The Seattle Center Monorail

is very popular among tourists and locals because it travels above ground on its own track. It doesn't have to stop for traffic and it can't get into an accident either. It takes people from the middle of downtown to the center of Seattle in a matter of minutes. It runs every ten minutes, getting you from one side of the city to the other fairly quickly.
Each one-way ticket costs $3. On weekdays it runs from 7:30 am to 9 pm and on weekends from 8:30 am to 9 pm. It only has one route and takes you from one stop to another, but the two stops are very popular destinations, each on the opposite side of town. Monorails are very convenient in large cities like Seattle, mostly because they don't have to deal with any traffic.
Taxis
Taxis

in the Seattle area can get you from downtown to the airport for $40. Taxis do have the reputation of being hard to find and more expensive than Uber or Lyft. Many locals prefer to use Uber or Lyft due to the cars being newer, nicer, kinder drivers, and cheaper fares.
The prices for a yellow cab in Seattle include $2.60 for meter drop, $2.70 for mileage, $0.50 for waiting time per minute, and $0.50 for every extra passenger. In order to compare the prices of Uber or Lyft, a ride to the airport only costs $30-$35. This all depends on the day of the week and the time of day, but other car services are cheaper and easier than taking a taxi in Seattle.
Bikes and Scooters
Electric bikes and scooters

have become fairly popular in the past couple of years. Many people are buying their own to ride to work or school, but if you are in a city, you will find electric bikes and scooters all over the place.
They are more expensive than a regular rental and need to be charged at the correct station, but they are very much worth it. They take you places in style and timely manner. You can ride these when going to work or just exploring downtown Seattle on a Friday night. Seattle doesn't own any electric bikes or scooters for people to rent, but there are several rental companies available throughout the city.
All of these companies have an app, making renting easy. All you have to do is download the app, set up the account, enter your form of payment, look at the map to find a bike or scooter, and scan the QR code to unlock your electric form of transportation. Lime

is a company present in Seattle that has both electric bikes and scooters.
One of the more popular electric scooter companies, Bird

, just announced they were coming to Seattle. Most of these bikes and scooters will cost a $1 fee and around 10 to 30 cents per minute. Once you are done riding, all you have to do is take it back to a charging station, stop riding on the app, and you will be good to go.
Ferries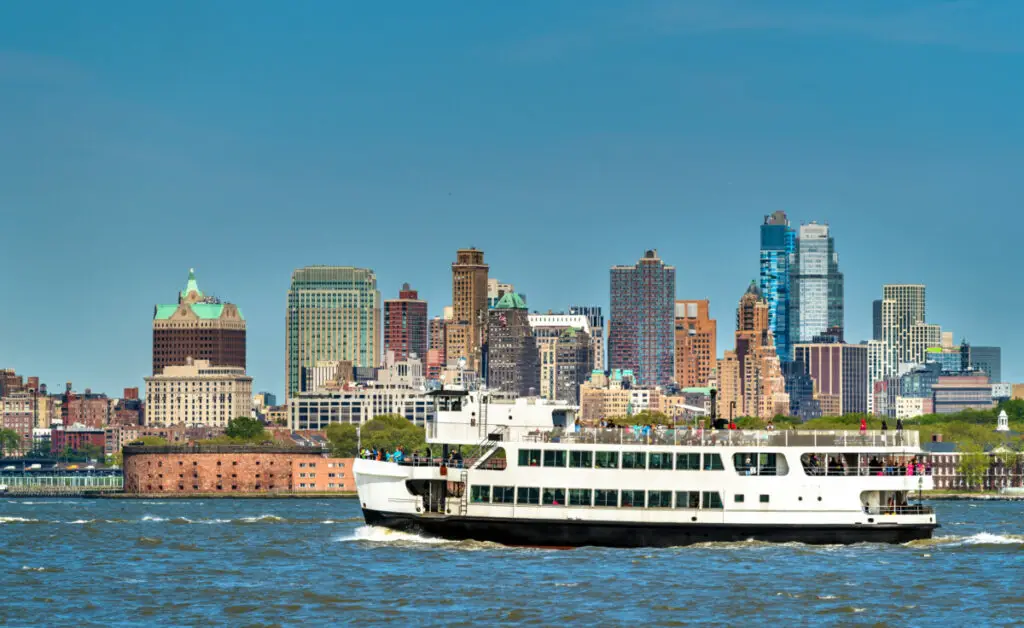 Something unique about Seattle public transportation is the option of taking a ferry! Ferries

are operated by the state. They don't travel within the city of course, but if you live in a city on the outskirts, ferries can get you to Seattle, and then you can use other transportation like buses or the light rail.
If you live west of Seattle across the bay and don't want to drive all the way south through Tacoma to get to work, ferries are very convenient. There are direct routes from Seattle to Bainbridge Island and Bremerton. There are ferries not operated by the state that can take you to several destinations west of Seattle.
Many locals take weekend trips to islands where they can get some peace and quiet away from the city, and enjoy the outdoors. Ferries are fairly inexpensive. The cost depends on where you are leaving from and going to, how old you are when you are riding it, and how much space your car takes up on the boat.
You can park at the dock and leave your car outside of the city or take it with you onto the ferry. If you are taking your car onto the ferry, the ticket

will cost around $20. If you are taking the ferry without a car, your ticket will be around $10. Youth tickets cost around $5. Children ages five and under are free.
Is Public Transportation Needed?
So the real question is, does Seattle need public transportation

? The answer is 100% yes. Owning a car is almost redundant in Seattle. Locals say that parking in Seattle is an absolute nightmare. If you can even find parking spaces, they are very expensive.
By using the several forms of public transportation Seattle has to offer, you will save money and time by paying cheaper fares and not spending any time trying to find a parking spot. Most of the time, if you find a parking spot it isn't even near your destination. Seattle's public transportation can take you all over the city, leaving you near your destination once you get off at your stop.
There are hundreds of Seattle locals who do not own a car at all. They either own and ride a bike, use public transportation and or walk everywhere. Another positive to Seattle's public transportation is that most of the public transportation takes you to the Seattle airport. It doesn't just function downtown, but all over the city.
However, this only applies to Seattle. The surrounding suburbs and neighborhoods are spread out and smaller, requiring the ownership of a vehicle. None of the locals say that the public transportation is ever late or dirty. Seattle takes pride in the quality and cleanliness of its public transportation.