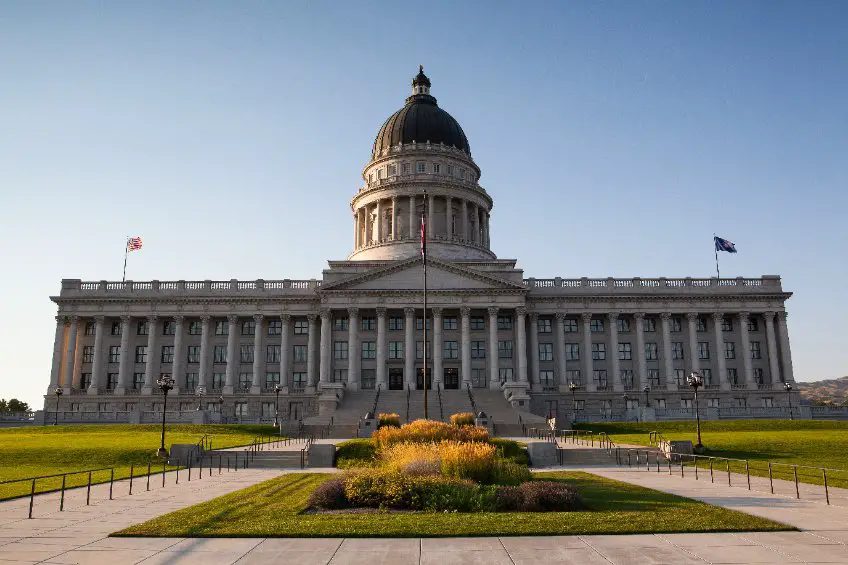 Are you looking to travel to Salt Lake City? Perhaps you are planning on living and working there? Either way, you may be highly interested in knowing what your options are for getting around in Salt Lake City.
Salt Lake City, Utah has good public transportation options. These include busses to areas around Salt Lake and to other nearby cities, a TRAX railway system that can get you around the city fast, and a FrontRunner commuter rail line that can take people up and down through most of Utah.
Want to learn more about the specifics of these three options? In the rest of this article, we'll look in-depth at the details of public transport in Salt Lake City, Utah.
Buses in the Salt Lake Area
The UTA bus system

has over 6,200 stops. What this means for anyone looking to travel around the Salt Lake Valley is that wherever you are trying to get to, there is probably a bus stop nearby. The UTA's website has a list of all the different stops, which are far too numerous to list here.
One thing to note is that the buses can run a little bit on the dirty side and sometimes run slightly late or early compared to the posted schedules (which is sometimes unavoidable given the traffic in Salt Lake on some days).
The TRAX Railway System
The TRAX system is a light rail system with three different lines, the RED line, GREEN line, and BLUE line. Between N. Temple and 500 S, and 400 W and 200 E is what is called the Free Zone for the TRAX system, meaning that if you stay within that area, you won't have to pay a dime for your travel. This is great if you want to explore downtown Salt Lake, which features Temple Square, City Creek Mall, and many other stores and restaurants.
The Blue Line services:
Salt Lake Central Station
The Arena
Downtown Salt Lake City
South Salt Lake City
Murray
Sandy
Draper
The Red Line goes to all the following areas:
The University of Utah
Southern downtown Salt Lake
Murray
Midvale
West Jordan
South Jordan
Daybreak
The Green Line runs to the following places:
The Salt Lake City Airport
North Temple
Downtown Salt Lake City
South Salt Lake City
West Valley City
You've probably noted that all three lines service downtown Salt Lake. The three lines share several stations here, meaning that if you get on one line and stay on long enough, you will be able to transfer to another line at some point.
This also means that you can get to virtually everywhere (or at least to a general area to pretty much anywhere) in Salt Lake using the TRAX. This is highly convenient, especially when a day pass only costs $5 for the TRAX and bus lines.
However, there are some downsides to the TRAX. The issues mainly involve some safety and how crowded it can get on particularly busy days within the free portion of the rail line. However, it is still a great option for those who want to explore the downtown of Salt Lake City or who need to get to a hotel near one of the stations from the Airport.
The TRAX system is almost always on time in my experience, so make sure to get to the station you want to board the TRAX at a few minutes early.
The FrontRunner Commuter Rail Line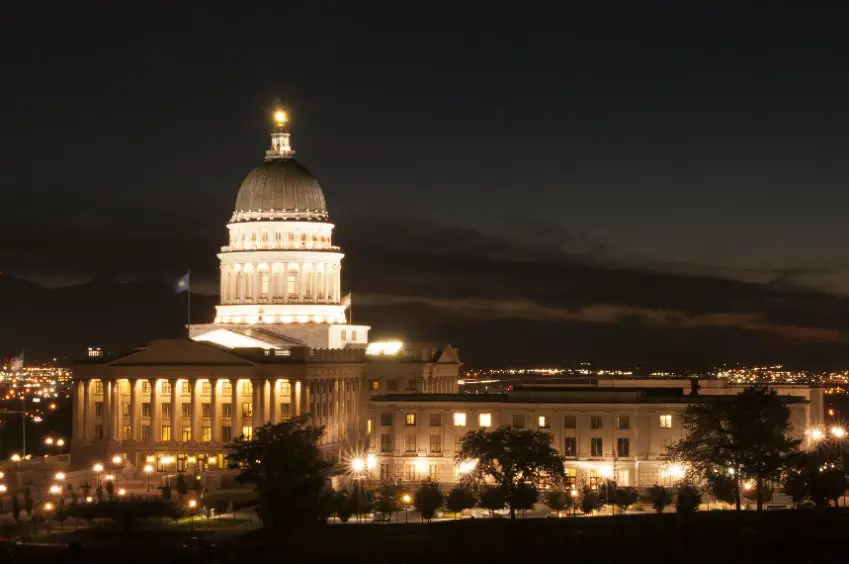 The FrontRunner is a rail line that runs for 89 miles through 4 different counties. The 16 different stations it stops at are as follows:
Pleasant View
Ogden
Roy
Clearfield
Layton
Farmington
Woods Cross
North Temple
Salt Lake Central
Murray Central
South Jordan
Draper
Lehi
American Fork
Orem
Provo
The FrontRunner is quite fast, and the last time I rode it I found that it was very clean as well. The views are very nice if you manage to snag a seat on the upper level of one of the dual-level cars.
While there is no free section (unlike the TRAX) the tickets for the FrontRunner are pretty cheap. They start at $2.50 and go up to just under $20 depending upon the distance being traveled.
Note that the locations with 'Central' on the above list are TRAX stations; this makes the FrontRunner conveniently interconnected with the TRAX system and with the rest of the Salt Lake area.
Because of the FrontRunner's distance covered, it is an excellent choice for students who may be living in Provo or in any city which lies along the route.
GREENbike – Salt Lake City's Bikeshare Program
The GREENbike

program is a relatively inexpensive program that allows riders to rent bikes for a day or up to four days.
S-Line Streetcar
The S-line runs between Sugar House and Salt Lake City. It can be great as an intermediate mode of travel for going in between distant TRAX stations and bus stops, in addition to taking you through several different neighborhoods.
Ski Buses/Shuttles
Ski buses and resort shuttles run on a seasonal basis to some of the many different ski resorts around the Salt Lake Valley. The cost to ride them varies along with their schedule. Some resorts offer free shuttles/buses to and from their slopes.
UTA Paratransit Services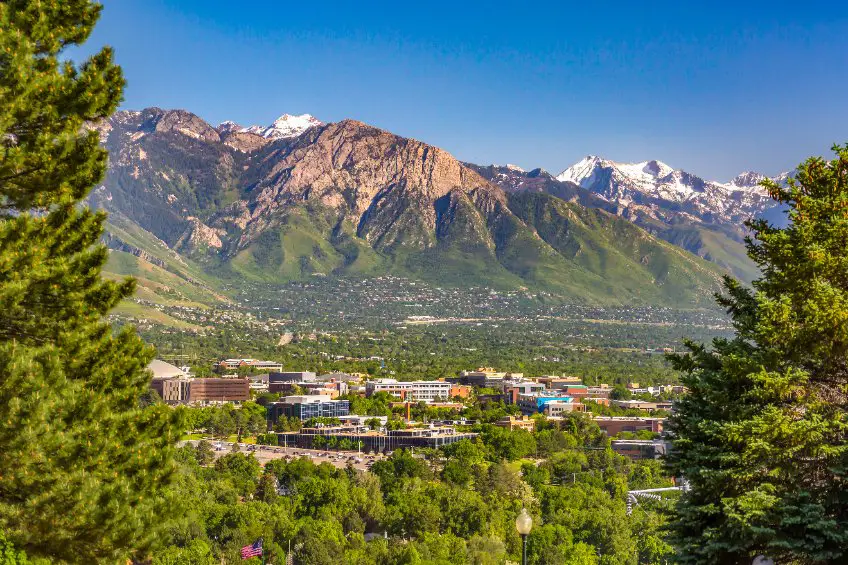 Paratransit services are for those with disabilities in the Salt Lake Area that need origin to destination services. The most basic level of paratransit services allows for curb-to-curb services to needed locations. However, in some cases, the drivers will help their passengers to the door of the building they are trying to get to, though this service is not always guaranteed for safety reasons.
There are several different categories of eligibility for Paratransit Services: unconditional, which offers the most comprehensive services; temporary, for those who only need the services for a limited amount of time; transitional, for if training would allow them to use standard services; and conditional for when paratransit services are only sometimes needed.
These levels are assigned on an individual case-by-case basis to riders, who must undergo an in-person assessment to determine their level of need for the Paratransit program.
Pass Programs
The UTA offers several different types of passes that can save you money if you plan on using public transportation a lot in Salt Lake City, Utah. Some of these offerings include:
Group passes, which $15llars and allow four people to use local buses, the TRAX system, and the FrontRunner for a day.
FAREPAY cards. FAREPAY cards are basically prepaid cards that can grant their purchaser up to 20% off of TRAX, bus, and FrontRunner fares. FAREPAY cards can be purchased here. Do note that FAREPAY cards do not grant you a discount on Ski Bus tickets.
The Rider's License is a great option for people ages 6 to 18 and grants them the privilege of using virtually all of the city's transportation options (TRAX, Bus, FrontRunner, and S-Line) from the first of June to the last day of August.
Day passes are available as well, and allow unlimited travel on the TRAX and on buses.
Vanpool Program
UTA's Vanpool program is a service in which the UTA leases out vans to groups of up to 15 people who regularly travel back and forth between similar places. The cost of leasing one is split evenly between all of the passengers using the vanpool.
Companies can also lease out the vanpool for their employees. Apparently, when leasing one out you can ask for one with a bike rack, which sounds nice if you're the kind of person that likes to bike somewhere away from the office for lunch.
UTA On Demand
UTA on Demand is essentially a shuttle/rideshare program that operates kind of like Uber or Lyft. Several people in a given area trying to get to another area get picked up by the same vehicle and driven to around the same area.
The idea is that certain areas with a limited number of bus stops can get people to and from other areas of the city more quickly and efficiently than if they had to rely on the regular bus system, as it takes them to their intended location with no intermediate stops.
In order to take advantage of the UTA On-Demand Service, the first step is to download the app for it from whatever app store your smartphone uses. Or you can call 385-217-8191. Next, book a trip that starts and ends within the service area you are shown. After booking, the app will direct you to the area in which you will be picked up. As a bonus, the first 10 rides are free! The normal adult fare after you use up your free rides is $2.50.
UTA Rideshare
UTA's website even has a place where you can look for rideshares

. All you have to do to look for potential rideshare opportunities is to put your beginning and ending destination and the type of transportation you want to utilize. You can even try and find a biking partner for your route!
This feature also allows you to search for previously mentioned Vanpool routes. Some localities even offer incentives for ridesharing, beyond the benefit it can have on the environment and the money it can save you on gas.