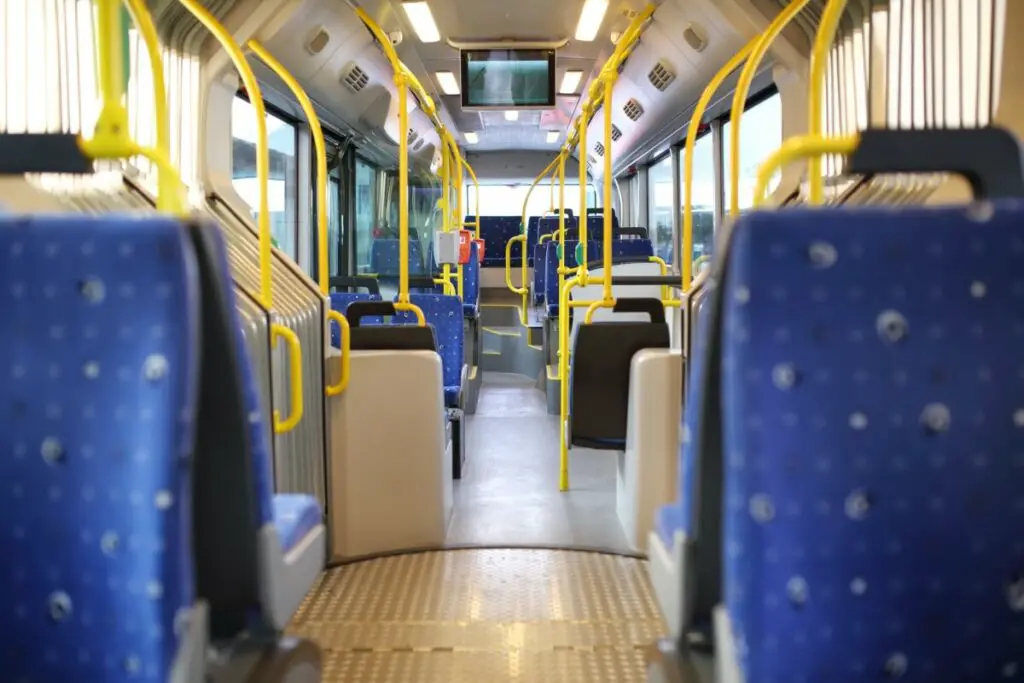 Located in southeast Washington, Pullman is one of the largest cities in the area and home to Washington State University. If you are looking to move there for school or a visit, you may be wondering what the best way to get around town is.
There are a few kinds of public transportation in Pullman, Washington, including buses, bikes, and pedestrian walkways. In order to use public transportation, residents and visitors buy passes based on their needs. The bus system has a few routes that have stops in every Pullman neighborhood.
Now that we know that Pullman has public transportation, let's talk a bit more about it! Going forward, we will discuss how to bus, bike, and walk around the city as well as give you different tips and tricks so you can navigate the system like a pro.
Bus
The bus system in Pullman is pretty developed for the size of the town, boasting five main bus routes. Since the majority of the city consists of college students attending the local school, Washington State University, the buses are heavily used. Buses generally run from 6:30 am to midnight, but the hours do differ depending on the route, with some buses running as early as 5:30 am.
The buses are an integral and important part of the public transportation system in Pullman, Washington. One WSU student and Pullman resident said the following.
That being said, after the COVID-19 pandemic, the public transportation department has lost some funding, which means they have had to limit their routes and services more than before. Residents warn newcomers and returning students alike to prepare to walk or bike around town in the future.
They say that the buses are just too slow now to bother taking them. You will just have to decide if you want to wait in the cold for a bus or brave the cold in a different way and walk to your destination. What really makes or breaks the quality of the bus station is where you live. If you are close to a Crimson or Gray stop, the buses come more frequently, which might make it worth the short wait.
WSU students pay a bus fee of $25 every semester and have unlimited access to this form of public transportation and use their Cougar Card to prove they have paid. Others hoping to take the bus are charged a small fee. This transit fee benefits students by giving students access to a campus shuttle, increasing access to campus buildings like the Recreation Center, and saving students money on gas and other personal transportation costs
Bike
Many people get around Pullman, Washington by using personal bikes. Biking is a bit faster than walking and depending on how fast you are pedaling, it could even be a faster option than the bus. If you do decide to ride a bike around Pullman, there are plenty of bike racks in the area. At least on the WSU campus, there are spots to park a bike, both covered and uncovered, in front of most buildings.
One thing to consider if you are thinking about biking in Pullman is the type of tires you have. During the snowy winters, most main roads and biking trails are cleared daily, but some side roads or smaller bike paths don't get plowed as often. If you plan on biking during the winter, your bike would need to be outfitted with higher clearance tires with better traction so you don't fall and get injured.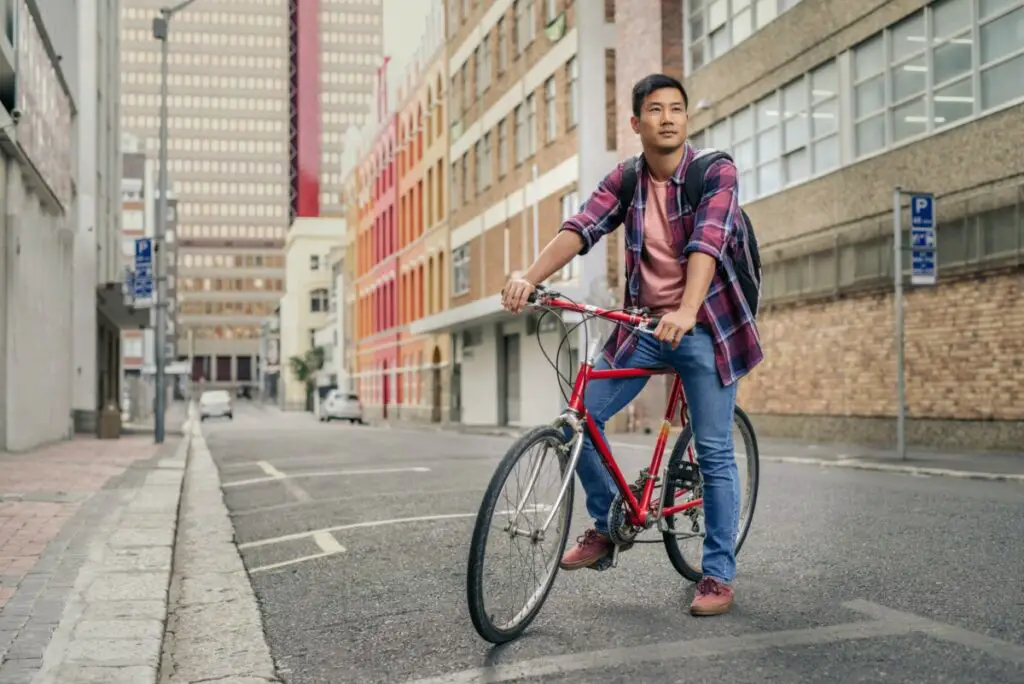 Walk
Pullman, Washington is pretty easy to navigate by walking. Obviously, you can not get everywhere you might need to go by walking because of how far away your location might be and the amount of time that it would take, but most highly trafficked areas like downtown and the WSU campus are extremely walkable.
Every building on the WSU campus branches out from the center of campus, which is located at the summit of the hill. Being built on a hill means students and visitors make a bit of a trek to get to and from campus every day. This has led to a running joke among students attending WSU that you aren't a true cougar until you have a fine set of "cougar calves" from walking up the hills every day. Apparently, you can tell what year someone is at the university by how toned their calves are from hiking the hills to class.
As someone who has regularly walked up and down a steep hill to get to class, I know that you will definitely feel out of shape for the first few weeks of your first semester, even if you are typically quite active.
Other Factors
There are many factors to consider when you are trying to decide which form of transportation in Pullman is best suited to your needs. The factor that is the biggest for most Pullman natives is the weather. Pullman has hot summers and cold winters. With freezing temperatures in the winter, you need to decide whether it is better to wait for the bus in the cold or brave the cold and warm yourself up a bit by walking or biking to your destination.
Although it does get hot in Pullman, most residents complain about the cold.
It is also important to take into account the amount of time each form of transportation will take. While the bus may seem like the fastest option right off of the back, it may take longer than walking or biking when factoring in time to walk or bike to the bus stop and then wait for it to arrive.
Biking and walking are definitely a little more convenient and give you the liberty to leave when you want instead of waiting and worrying about catching the bus at just the right time every morning.
Tips and Tricks
The most important part of navigating the bus system in any city is to be aware of the bus routes and times. Although buses may be a few minutes early or late, these times give riders at least a ballpark idea of when they need to leave in order to make it to their destination on time.
This table below unfortunately does not include the exact times that these routes will be coming by, but by knowing at least the hours in which they run, you will be able to plan your day a lot better.
COMMUNITY PLUS SERVICE
COMMUNITY AND HOLIDAY SERVICE
MONDAY – FRIDAY
MONDAY – FRIDAY
Blue Route
6:30am – 6:45pm
Blue Route
6:30am – 6:45pm
Loop Route
6:30am – 6:45pm
Loop Route
6:30am – 6:45pm
Paradise Route
6:30am – 6:45pm
Paradise Route
6:30am – 6:45pm
Silver Route
 6:30am – 6:45pm
Silver Route
6:30am – 6:45pm
Crimson Express
 6:45am – 6:30pm
Comm. Express
6:45am – 6:45pm
Gray Express
6:45am – 6:30pm
DAR
6:30am – 6:45pm
Campus
6:50am – 6:30pm
 SATURDAY:
Lentil
6:30 pm – Midnight
 Lentil
10:00am – 5:30pm
Wheat
6:30 pm – Midnight
 Wheat
10:00am – 5:30pm
DAR
6:30am – 9:00pm
 DAR
10:00am – 5:30pm
 SATURDAY:
SUNDAY:
 Lentil
9:15 am – Midnight
 Lentil
10:00am – 5:30pm
 Wheat
 9:15 am – Midnight
 Wheat
10:00am – 5:30pm
 DAR
 9:15am – 9:00pm
 DAR
10:00am – 5:30pm
 SUNDAY:
 HOLIDAYS:
Lentil
10:00am – 5:30pm
Lentil
10:00am – 5:30pm
Wheat
10:00am – 5:30pm
Wheat
10:00am – 5:30pm
DAR
10:00am – 5:30pm
DAR
10:00am – 5:30pm
Table of the Running Times of Public Buses in Pullman, WA

In addition to this table, the city and officials from Washington State University have developed another tool for commuters who are hoping to take advantage of public transportation services. This tool comes in the form of a downloadable app called PTBusBeacon

.
PTBusBeacon was released as part of an educational campaign dubbed "Find Your Way on the Crimson and Gray" based on the names of the two most frequently used bus routes in Pullman. The application has features that allow students to track the buses and even avoid hills on their way to the bus stop or around campus if they aren't interested in getting some truly toned "cougar calves".
Other apps such as Google Maps are useful when trying to navigate multiple forms of public transportation. The app allows users to see what bus they should take as well as the path they need to walk or bike in order to catch their bus or arrive at their next destination.
Overall, there is a quite good public transportation system in Pullman, Washington that you should definitely take advantage of. As the COVID-19 pandemic ends and the public transportation department in the city receives more funding, the bus system will continue to improve over time.