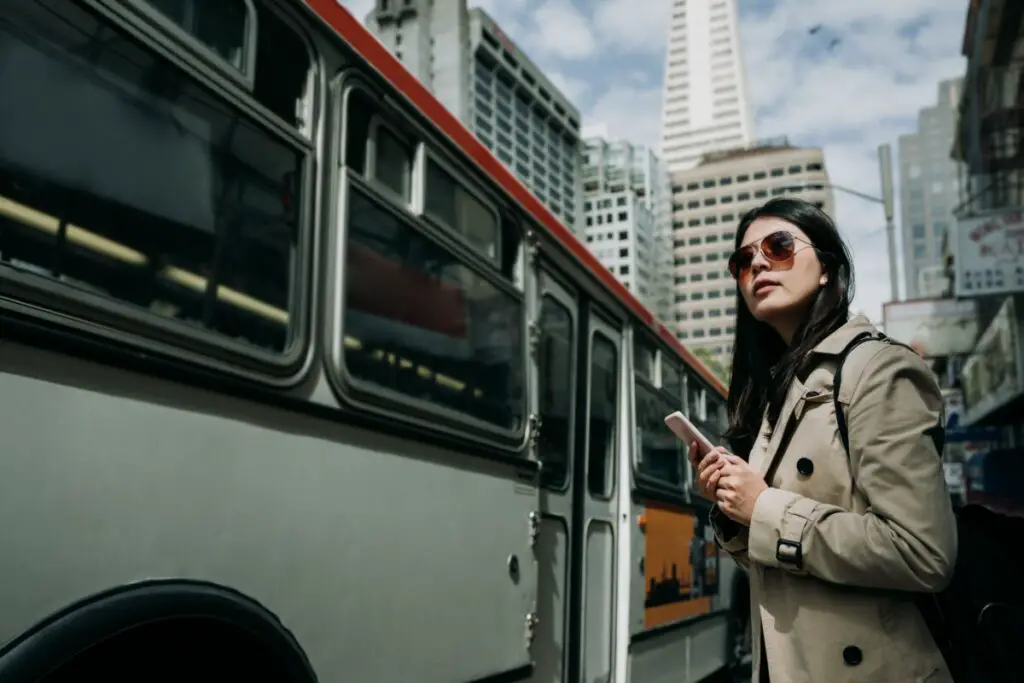 Pittsburgh is a classic metropolis with many historical sites and modern adaptations. How can you get around this old city?
The biggest form of public transportation in Pittsburgh, Pennsylvania is the Pittsburgh Regional Transit system, which consists of a bus system, light rail, incline, and paratransit. Aside from the PRT, rental cars, rideshare services, and bicycles are also used to travel in the city.
There are a few options for public transportation in Pittsburgh. The Pittsburgh Regional Transit is the best way to get around, but you can also explore alternative options and tailor your travel to fit your specific needs. Pittsburgh gives you lots of opportunities to do so.
What is the Pittsburgh Regional Transit?
The Pittsburgh Regional Transit

is a public transportation system in Pittsburgh with several different services to get people around the city. One option is the bus, which runs every day.
Fares for the bus range from a kid's pass at $1.35 to the annual pass

, which costs $1,072.50. There are other fares to cover individual days or last a month that you can select depending on the length of your stay in Pittsburgh.
If the bus isn't your style or you aren't comfortable taking the bus, you can also take the light rail, which has 27 stations covering 26.2 miles. The light rail tracks make up a circle that stretches out in two directions and goes from the South Hills to the North Side.
Pittsburgh is known for its hills, so the incline may also make your life a lot easier. The incline runs about every fifteen minutes and can offer passengers views of some of the highest points in the city. Plus, you get to bypass those sole crushing uphill stairs.
The last option is ACCESS paratransit. ACCESS offers advanced reservation transportation to anyone, but focuses on providing transport for those who may struggle to walk around the city, like the disabled or elderly.
If you're going to be traveling a lot on any of these options, then you might want to invest in a ConnectCard, which can give you three hours of unlimited trips. You can also get yourself an annual pass so you can keep riding all year long. Choose which service is best for you depending on location, speed, and the intention of your trip. You have plenty of options, so explore what works best for you!
Where You Can Go on the PRT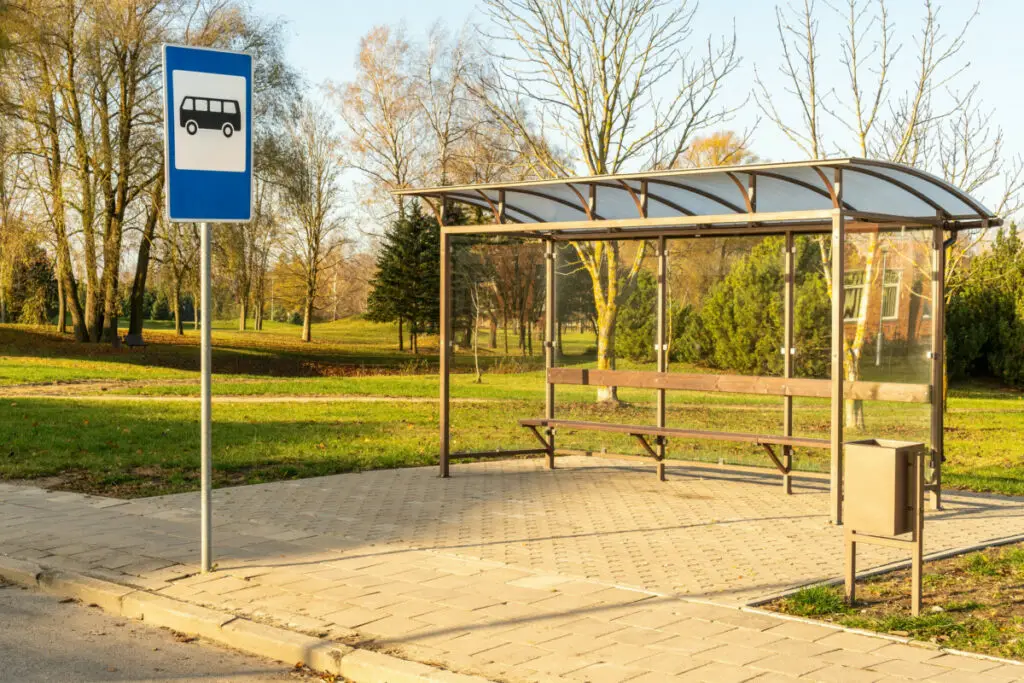 The Pittsburgh Regional Transit can help you cover a lot of ground!
To get to any high views, look no further than the incline, which can take you to the highest peaks without all the climbing. Pittsburgh is a beautiful and historical city with a rich history as being one of the first cities in the United State, and home to one of the Founding Fathers. The incline offers a fun and easy way to see these historical sites if you are on vacation or just exploring the city you call home.
Each form of travel has its own schedule and set of destinations. To figure out which is the best option for moving around, check its schedule and the locations of bus stops and light rail stops. If a disability makes using public transportation difficult, then don't hesitate to explore the ACCESS paratransit as a possibility to suit your needs.
The light rail covers 26.2 miles, and the buses go everywhere. Inclines bring you to the tops of mountains, and the ACCESS can be scheduled to go anywhere. Pittsburgh has 93 bus routes with about 6,736 stops, so you have a lot of wiggle room in picking where you want to go!
Buses don't always have the best reputation, but they can be an easy and cheap way to navigate a city when you are between rides or just visiting the City of Pittsburgh.
If you're choosing a cleaner form of transport in Pittsburgh, you can also explore bike trails that are tailored to visit lookout points and historical sites. This might give you access to places you wanted to see not accessible by vehicular transport, so have fun and branch out.
Pittsburgh is a beautiful city with the right climate for outdoor exercise, so enjoy that green scenery and good weather while and how you can.
Accessibility of the PRT
How easy is it to ride on the PRT? The PRT offers lots of methods of travel and a wide range to travel through, as well as several discounts and free fares for several passengers!
Passengers with disabilities are available for a Reduced Fare ConnectCard. The Reduced Fare ConnectCard functions just like a normal ConnectCard and can be loaded with fares for days, weeks, or months just like any other card.
Senior citizens above the age of 65 can ride for free on the PRT with a Senior Citizen ConnectCard or a Pennsylvania Senior Citizen ID.
If you're traveling with a set of wheels, don't sweat it! The PRT provides wheelchair adaptations. If you're nervous about how to use the wheelchair adaptations, head over to the Mobility Center, where you can rehearse boarding a train with a simulation that mimics the actual bus with a scale-to-scale replica you can practice on.
If your wheelchair, scooter, or other mobility devices can't fit on the bus, call ahead to have an equipped bus take care of you or secure an ACCESS vehicle, which runs for the express purpose of helping disabled travelers get where they're going.
Feel free to bring your furry friends! Service animals are allowed on the transport as long as they behave themselves, even if they aren't in a traditional harness. Every day pets and emotional support animals are also welcome as long as they remain in a carrier that can fit on your lap while you ride.
Alternative Ways to Travel around Pittsburgh
If the Pittsburgh Regional Transit isn't your style, there are a few other options to get around Pittsburgh. Rideshare apps are also available, just be sure to practice proper safety precautions when riding!
For a greener option, you can use one of Pittsburgh's many bike trails to save on gas and give yourself some exercise. For fun or travel, you can use the Great Allegheny Passage or GAP to bike around. The GAP provides trails that stop by historical landmarks and beautiful scenery.
They give you the option to plan your trip, which you can structure around the distance or stops you want to make. You can also get more information on bike routes in Pittsburgh and available sets of wheels!
If nothing else floats your boat, then you can always rent a car. Rental cars are available in every big city, so with this option, you what you're getting and have something reliable to get you around.
When you're taking a vacation to Pittsburgh and trying to get around, choose the transportation that best fits your budget, travel plans, and personal idiosyncrasies.
Public Transportation Safety
Public transport can be a big help, providing mobility and security for city residents! Stay safe wherever you travel by planning your route ahead of time to avoid getting lost. Don't run and be safe around trains wherever you go. Don't display any of your valuable items while on the bus.
Public transport isn't known for its cleanliness, so wash or disinfect your hands after riding to prevent germs. You should never ride public transport when sick to avoid spreading illness.
Avoid dark and solitary areas on public transportation, and if you do have to walk through areas like that, bring a light source, a friend, or let someone know ahead of time where you are going. Some public trains can't stop, so don't cross any train tracks without checking for a signal that it's safe and using your own situational awareness to keep yourself safe.
Listen to announcements from the station to be more aware of your surroundings and other measures you can take for your own safety. A lot can go on in public transport, so be aware and alert, especially if you are traveling a long distance.
You can also practice proper public transport etiquette by offering empty seats to any passengers who would struggle to stand for long periods of time. Be aware of the people around you and give them space!
If you're using a ride service, make sure you're entering the right vehicle and let someone know the details of your ride and when you arrive at your destination safely. If you choose the bike route, wear a helmet! Signal to cars when you turn and wear light up or reflective gear to make sure cars can see you. Give surrounding vehicles plenty of space.
Your health and safety should always be a priority, so take necessary precautions to make sure your trip anywhere is a pleasant one! Getting around any city can open doors and provide fantastic opportunities, so explore the Pittsburgh Regional Transit or whatever mode you choose to travel with! Biking, busing, or taking a car will help you better understand this incredible city.