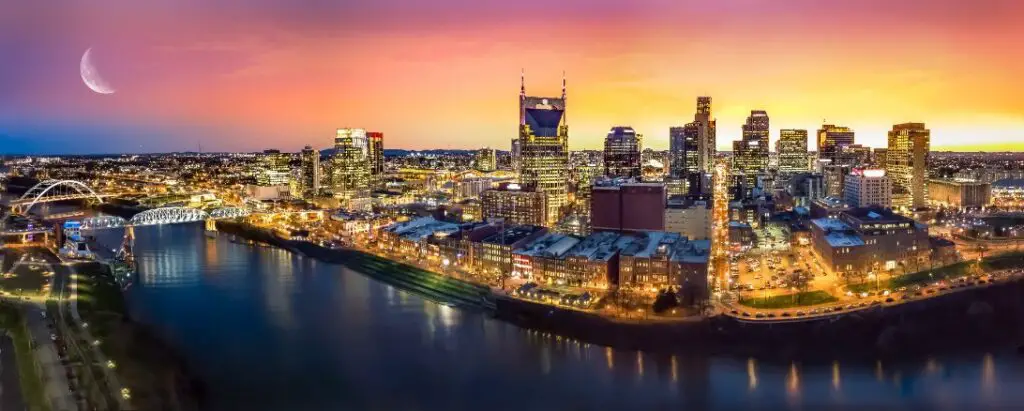 Nashville, Tennessee is one of the country's biggest music hubs. In fact, it is also known as the City of Music. If you're going there to visit, you'll probably want to know how to get around to all it has to offer.
Nashville, Tennessee does have some public transportation. However, besides its average bus system, Nashville's public transport options are not particularly well developed, and most people choose to drive rather than take public transport while in Nashville.
If you want to learn more about public transportation in Nashville, or are perhaps planning a trip there, there are several different options for you to consider. This guide will help you sort through some of them.
Getting Around by Car
Getting around Nashville by car is going to be the best option for most people, whether they live in or are just visiting the "City of Music". The fact of the matter is that many of the neighborhoods and attractions in the city are too spread out for someone to walk or bike comfortably to most of them. Unfortunately, the other options you have for getting around in Nashville are somewhat dismal.
Getting around by car in Nashville is not always much better than your other options, though. However, there are a lot of different options for how you want to plan your route when you drive. Nashville has a sprawling highway system that can be a little complicated at first, but with some greater knowledge, you can navigate the city quite quickly by car if you avoid rush hour.
Parking in downtown Nashville is tricky. There is not a lot of free parking to be had in downtown Nashville, but a lot of hotels do offer complimentary parking if you are staying there, which is going to be your best bet if you are a visitor. This is especially helpful if you are staying at a hotel that is pretty central to the locations you are trying to visit, as Nashville is pretty walkable downtown, but once you branch out from the downtown area, that is where things really get tricky.
Anyways, when it comes to parking, you are going to want to bring a lot of quarters, since downtown Nashville has a lot of old parking meters that gobble up quarters like Hungry Hungry Hippos every hour or so you want to park there. Some areas are more expensive than others.
In addition, you can also find a lot of private parking options around Nashville, with some underground parking (which is nice for when you want your car to stay relatively cool) and some above-ground lots, which tend to be somewhat cheaper (there are even some free options from time to time).
Taking the Bus
Nashville has a publicly owned bus system

, and in recent years they have rebranded it. It is now called WeGo Public Transit, although the services offered are still much the same as they used to be. One of the best things about the bus system is that one of its routes runs directly to and from the Nashville Airport.
The price to ride is usually around $2, although sometimes, depending on the length of the route, it can be more or less. There is also a seven-day pass that is available for purchase, which will allow you to ride any of the buses in the system an unlimited number of times for the duration of a week. The seven-day pass costs $20 for adults and $10 for those 19 years old and younger. This is a great deal if you're visiting for a week or more and don't have a car to use.
WeGo also offers a park-and-ride service. With it, you can drive to a designated pickup area and then take the bus from there. These spots are located in various places around the city, so if you don't want to drive through the heaviest patches of traffic yourself or don't want to go through the trouble of parking in the densest areas of the city, the park and ride service is an excellent option.
One thing to note while you are planning your trip is that most buses in Nashville start their routes around 5:30 am and then make their way through the city until the evening. The routes that get the most riders on average tend to run for longer than the lesser-used ones, so keep this in mind if you are planning to travel to less busy areas of the city later at night, as you wouldn't want to get stranded.
While they are not run by the city, there are several guided bus tours that run throughout Nashville. Some of these include Old Town Trolley Tours Nashville, The Music City Rollin' Jamboree, and Gray Line Tennessee. Most of these will be a whole lot more expensive than the public bus line (and probably by an order of magnitude too), but if you like the narration that many of these provide and want to get a look at a lot of different attractions without having to stop, this may be the way to go.
In addition to the public bus line and guided tour options, there is one other sort of bus that may help you immensely in your travels to Nashville

. Many hotels offer free shuttles to and from the hotel lobby and the airport! If you don't have a car and don't want to rent one, you may be just fine just taking one to your hotel and then walking from there. Of course, this is more of a realistic option if your hotel is located near the places you want to visit. If you want to travel further from your hotel, you will most likely want to schedule other forms of transportation for when you arrive.
Nashville BCycle
Nashville BCycle

is a relatively new program that is great for those who want to get some exercise while they're visiting Nashville. Or, if you're planning to live in Nashville, BCycle can be a great way to get to and from work. The cycles themselves have a pedal assist that allows you to travel double the distance for the amount of time you ride when compared to a traditional bike. It's sort of like a compromise between simply biking and riding something like an electric scooter.
There are over 30+ docking stations from Sylvan Park to East Nashville and from 12th South all the way over to Germantown. The nice thing is that you can pay with the app, which is pretty convenient. The app also allows you to plan your route and track your trips so you can see how far you've been riding.
The biggest drawback is the cost, as they are not free. There are several membership options for BCycle. There is a single ride pass that can be bought online only for $5. A guest pass gets you unlimited 120-minute rides for 3 days. There is an additional rental fee of $3 for every thirty minutes that you go over.
There's also a monthly pass for $20 you can pick up, that gives you unlimited 60-minute rides for a month. If you like the convenience the assisted pedaling provides, this can be a good option if you are working out of Nashville for a while. Finally, there's an annual pass for $120 that gets you unlimited 120-minute rides for a year, although that option is definitely not viable if you're only visiting Nashville for a short while.
Light Rail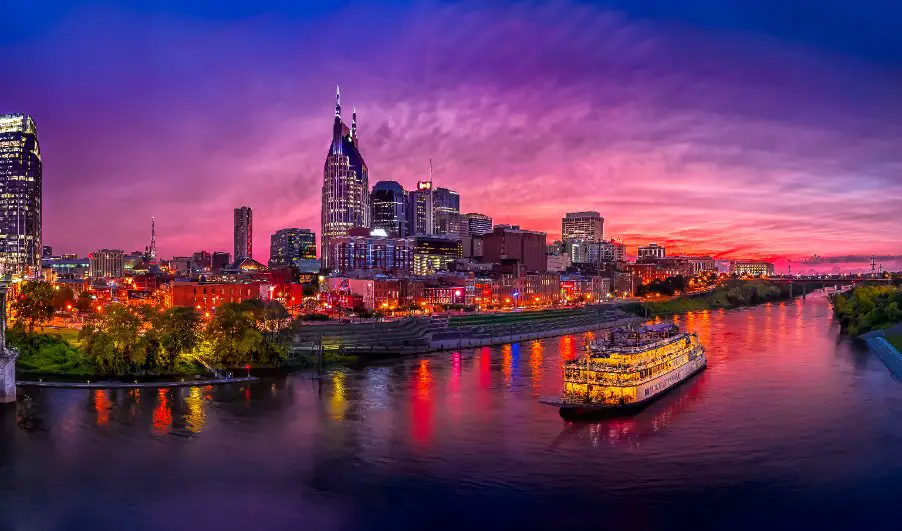 The city of Nashville has a very limited light rail system. It's called the Music City Star train, and it goes around to a small number of locations around the city. It goes to 7 different stations and the tickets cost $5.25. The Star Train mostly goes to just various attractions, which is great if you're trying to see a lot of the city in a short time, but it makes the Star Train not the best option if you are trying to run errands or get to work and such.
Scooter
The scooter craze that has swept the nation has overtaken Nashville as well in recent years. Most of the scooters are located in downtown and East Nashville, so don't expect to be able to find one everywhere in the city. The least touristy areas of the city don't tend to have as many scooters as the more touristy ones.
Rideshare/Taxi
Uber and Lyft both operate in the Nashville area. There are also several taxi companies that operate in Nashville, and hailing them is a breeze from pretty much anywhere in Nashville.
A lot of taxis also tend to be "on call" at various hotels downtown, so it's not too difficult to find one from wherever you are starting your trip that day. Taxis can be pretty pricy for longer trips, but for some shorter trips, they are not too bad. Oftentimes, you can see what a route will cost on the app of whatever ride-share service you are using, so it is smart to compare prices beforehand.