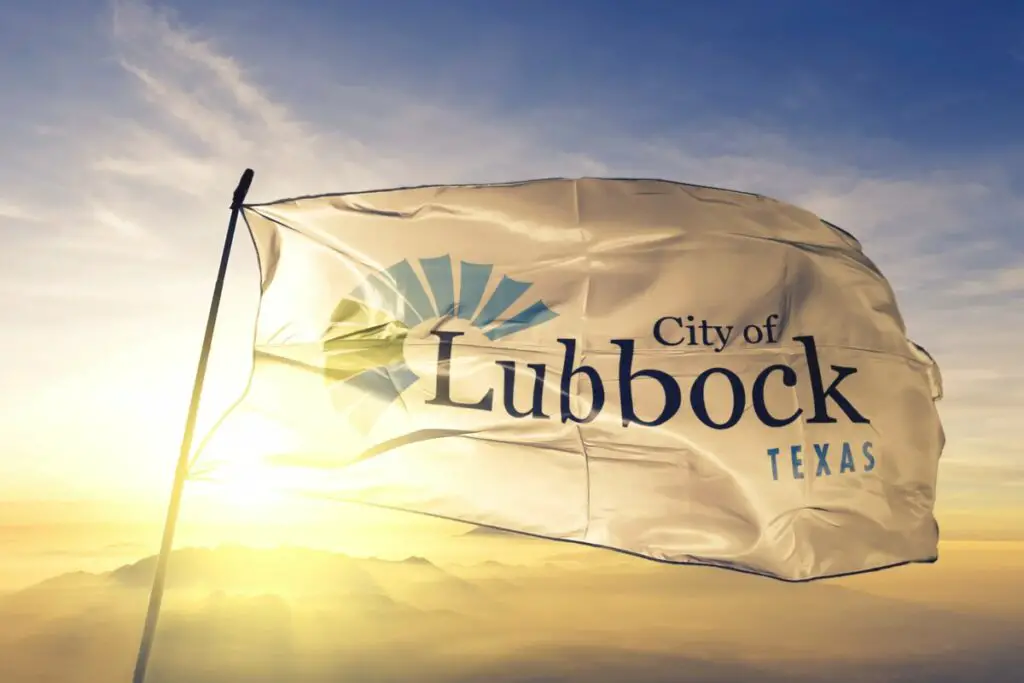 While Lubbock, Texas may not be as well known as Austin or Dallas, it is a fairly large city and home to Texas Tech University. Lubbock is also known as "Hub City" because it is the hub of the region. As the hub and home to a university, you may be wondering what the public transportation system is like.
There are multiple public transportation options available to residents and visitors in Lubbock, Texas. The Citibus system is the most commonly used, but the public can also commute through active transportation such as biking or walking. There's a trolley to get around the campus of Texas Tech.
With all of the options available, it may be difficult to decide which form of transportation you should take. We will discuss the different types of public transportation as well as tell you what the locals' thoughts are on them, that way you will have a well-rounded view of what public transportation is like in Lubbock, Texas.
What the City Says
The city of Lubbock, Texas says it has many forms of transportation available for the public. There are buses, trolleys, scooters, bikes, and walkways. Now let's take a closer look into that each form of transportation that the city offers including their pros and cons so that you can find the form of public transportation that works best for you and your lifestyle.
Citibus
The Citibus

is the most common form of transportation that the citizens of Lubbock, Texas use. The bus services the metropolitan area and runs every day of the week. On weekdays from Monday through Friday, the bus starts servicing its routes from 5:25 am until 7:45 pm. On Saturdays, the bus services the city from 6:45 am until 7:55 pm. On Sundays, the bus starts running a little differently, passing by every 30 minutes till 10:00 am. After that, it stops each hour from 2:30 pm until 6:45 pm.
To best plan your trip, you should look at where the bus routes service. There are system maps on each bus but you can also pick one up at the transfer plaza or at the Citibus main office. You can also look up the maps online

.
One thing that makes the city bus so convenient is that you don't have to board at a bus stop. If you need to, you can wave down the bus from anywhere along the route and the conductor will stop to pick you up as long it is safe to do so. Conductors have the same policy of getting off the bus as well, so you can get off if you pull the cord as long as it is safe.
Each bus also features bike racks so you can safely store your bicycle if you need to bring it on the bus with you. It is simple and easy to make transfers on the Citibus because all the buses have routes that lead to the Downtown Transfer Plaza where you can get onto any bus.
As far as payment goes, you can pay in exact change with cash on the bus or pay through the Citibus On-Demand Mobile App. Bus fares vary in price depending on which type of pass you would like to get. There are also discounts for seniors, disabled riders, or commuters with Medicare.
| | | | | | |
| --- | --- | --- | --- | --- | --- |
| | One Way | All Day Pass | Weekly Pass | Monthly Pass | Season Pass |
| Cost of Citibus Fare | $2.00 | $3.50 | $14.50 | $50.00 | $52.50 |
| Cost of Fare on Fixed Routes | $1.00 | $2.00 | $10.00 | $30.00 | — |
Cost of Bus Fares in Lubbock, TX

In order to ensure that all citizens are able to access public transportation, every bus in the city of Lubbock, Texas is wheelchair accessible. Service animals are also welcome on the bus as long as they are trained, certified, and wear an identifying vest. Other animals are allowed on the bus but need to be in a cage and/or muzzled.
Trolley
The trolleys are mainly used on the campus of Texas Tech University, but they are also utilized by visitors to campus when there are special events taking place. These events include the First Friday Art Trail, sporting events, exhibits, and more. One of the biggest events that draws visitors to campus are the football games. You can pay $5.00 on the shuttle or use your Citibus pass as a form of payment.
Active Transportation
Currently, the city of Lubbock is trying to implement more active transportation. Active transportation includes forms of transportation that require you to use your body a bit, which can include walking, biking, or riding a scooter. There are many benefits to having more active transportation in a city.
When a city uses more active transportation, the economy is strengthened and its citizens are healthier. In addition, active transportation helps the community exercise proper environmental stewardship over its natural resources, which leads to a better quality of life, a sense of place, and even a deeper connection within the community.
The goal of this city is to create a better environment for commuters that use active transportation. In the master plan of how they're going to achieve this, the city states:
"Walk and Bike Lubbock will create a unified and integrated regional bicycle and pedestrian system that connects people of all ages and abilities to desired destinations and encourages them to walk or bike for transportation or recreational purposes in a safe manner."

– City of Lubbock, Texas
Since the city is focusing on walking and biking, I thought we should focus on these areas as well.
Biking
Currently, Lubbock isn't the most bicycle-friendly city but they do have plans to create more bicycle-only lanes as well as shared facilities. There are green bike path signs throughout the city, but it's generally thought to be unsafe to bike along the main roads. The best area to bike in the city is Mae Simmons.
Walking
The pedestrian walkways in Lubbock are part of a surprisingly widespread system of sidewalks and paths. Although it is widespread, most of the sidewalks and paths have gaps, holes, or are in need of major repairs. There's also a lack of crosswalks and pedestrian lights.
What Locals Say
Lubbock locals completely agree with the city about how the active transportation system needs to be upgraded. This Lubbock local shares his thoughts about the safety of biking in the city:
"In full honesty, I do not recommend biking here regularly, unless you're just biking around campus. It's tough dealing with the poor infrastructure and extremely rude drivers. But it's doable because the landscape is so flat, you just have to be tough as nails and disregard the drivers that scare you and ruin your day."

– Lubbock Cyclist
Another cyclist shares their concerns about the lack of bike paths and lanes.
"Now there are the many, many downsides. First thing is that Lubbock does not have any cycling infrastructure whatsoever. Get ready to share the road with cars, cars that do not want to share the road with you… Bike Paths are also non-existent and the sidewalks usually have power poles acting as obstacles in the middle of sidewalks, requiring you to to either squeeze through, potentially hitting the pole, or going back on the road."

– Resident of Lubbock, Texas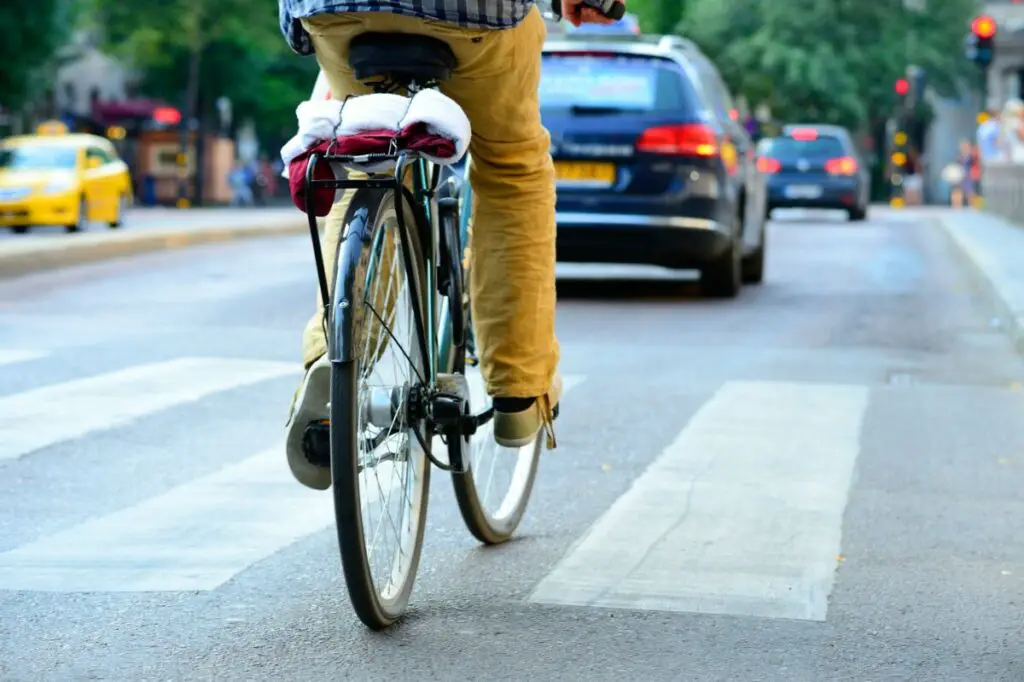 Now that we see the locals' views on active transportation in the city, let's see what they think about the busing and trolley systems. The main complaints of locals are that Citibus is unreliable and takes too long. One local communicates their thoughts with a bit of humor by commenting,
"How reliable is Citibus? You can rely on them to not run anywhere near where you need them to, at times that aren't convenient. Outside of that, I believe it runs on time."

– Lubbock Local
While some joke about the public transportation system, others look for ways to make it better. This local thinks that the city needs to:
"…Improve consistency and quality of service – make it easier to transfer between buses for instance – and also run the buses more frequently, and take another look at the bus lines that exist to ensure coverage. It may not improve ridership immediately, but it'll make the public transportation better, for sure."

– Citizen of Lubbock, Texas
Accessibility
There are quite a few ways the city of Lubbock, Texas makes sure that all of its citizens have access to transportation. While there are discounts and accommodations made on the buses, the following programs we will talk about are catered to specific groups in the community.
One of the main groups that the city looks out for is those who don't have a way to get to the grocery store or bring all of their groceries back home. For that reason, the city implemented two programs- one called the Food King Shopper and the other is Citibus On-Demand.
To qualify for the Food King Shopper program, participants will need to fill out an application, after which the bus will pick them up twice a week to take them to the grocery store.
Citibus On-Demand is similar in that it brings users to the grocery store. However, riders can book a time to be picked up or connect with a shared ride to the store where they will receive their pre-ordered groceries.
A curb-to-curb service is also available to people who cannot utilize the regular Citibus routes called CitiAccess. The service runs from 4:30 am to 8:00 pm every day except Sunday.